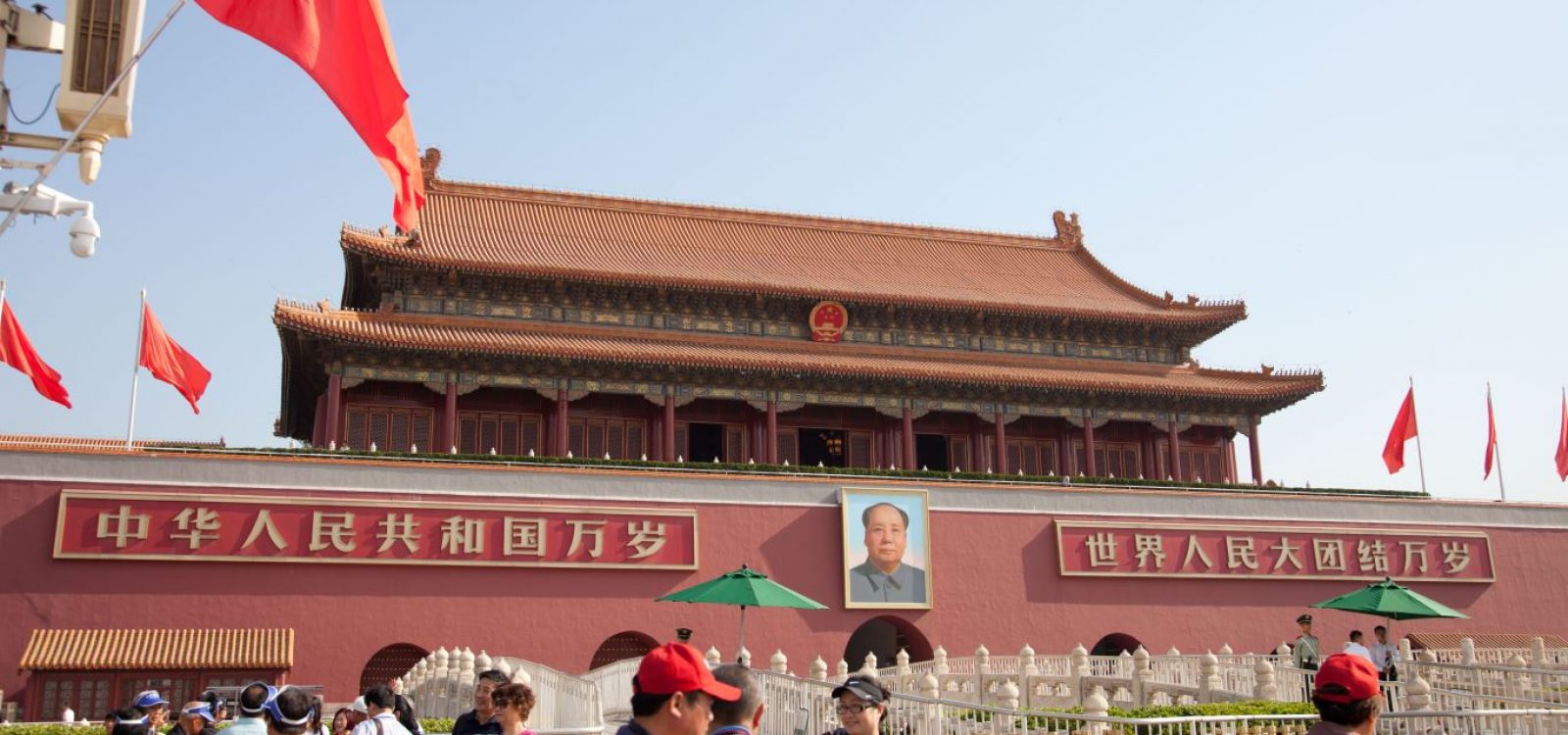 Event Reports
Actuaries in Asia – Beijing and Shanghai
The Institute's Hong Kong based Asia Liaison Manager, Kitty Chan, reflects on her visits to Beijing, Shanghai and the China Actuarial Association, along with President, Jenny Lyon and CEO, David Bell.
We departed Hong Kong and flew to Beijing. Upon our arrival, the whole city was overwhelmed by the "One Belt, One Road" campaign. We were very lucky to enjoy the clear blue sky at Beijing!
First stop was Renmin University of China. We spoke to Professor Xiaojun Wang, Director of Center of Risk Management & Actuarial Studies about our Qualification and Education system.
We shared the same passion in nurturing highly skilled Actuaries for the future and agreed we would consider future opportunities to collaborate.
We then visited the China Actuarial Association and were welcomed by President, Mr. Chen Dongsheng. Mr. Chen recognised the strong relationship between the two professional organisations and said he hoped this would continue.
We had the opportunity to speak to one of the most respected and experienced FIAA working in Greater China and Asia, Steven Hui. Steven has been an active contributor to the Actuarial profession and I look forward to working with him on our Asia Initiatives.
Our last stop was Shanghai.
Dr. Zhigang Xie, Director of the Research Center for Insurance and Actuarial Science at the Shanghai University of Finance and Economics, invited us and Robert Chen, International Council Committee Member, to a Tea Ceremony. It was an unforgettable experience where we were fortunate to have a Tea Master performing the historic ritual as we talked about the Actuarial profession.
I was really impressed with some of the stories shared by the local actuaries, so I asked a few questions to members Scott Yin and Tuan Miang Chua.
The Questions:
What is your background, practise area and links/circle in Asia?
How would you compare the two markets, Australia vs Asia?
If you could pick one thing (anything) and send it back to Actuaries in Australia, what would it be?
What is your view about the future and challenges of Actuaries in Asia?
Scott Yin, FIAA
Latest Job Title: Founder, Chief Pricing Officer & Chief Actuary at AXA TP P&C Insurance
I've been working in the China GI market for the last 7 years, 5 of which was working as a consulting actuary, and then last 2 years as the Chief Actuary of AXA Tianping (a JV between AXA and a local motor insurer). Before moving to China, I worked in Sydney for 5 years, in both corporate and consulting actuarial roles.
The Australian market is more mature, risk quantification and management is often more sophisticated than in China, for a young actuary building a solid technical foundation, it is an ideal environment. On the other hand, while there are admittedly more overseas trained actuaries in China than a few years ago, a gap still exists at the very experienced end. This provides opportunities for younger actuaries to be exposed to a variety of situations that otherwise they would not be able to see.
O2O food delivery is life changing! Thousands of takeaway options delivered to your door, almost makes late night overtime enjoyable.
The technology is rapidly changing all aspects of life everywhere. In China, the latest buzz is O2O bike sharing. With these innovations come new risks and insurance products. AXATP for instance, is working with one of the largest bike sharing Application in China to provide PA coverage for each journey, daily number of policies is expected to be in the millions. Products such as these are been launched at a record pace, while the amount of data available for analysis far exceeds that of yesterday. How actuaries respond to these challenges and how the actuarial techniques evolve to stay relevant will be very interesting to watch in the years to come.
Tuan Miang Chua, FIAA
Latest Job Title: General Manager & Head of Region ASEAN, China, Hong Kong and India Life/Health at Gen Re
I was born in Malaysia and completed my actuarial degrees in University of Melbourne and Macquarie University.  Most of my 20+ years of corporate experience has been with reinsurance companies, in particular Life & Health reinsurance.  I live and work in Shanghai for the last 16 years and prior to that I also worked in Singapore and Kuala Lumpur.  As the Regional General Manager of Gen Re Life/Health, I travel extensively to the various Asian cities.
Asia and Australia are 2 very different insurance markets.  In Asia, the consumers are a lot more concerned about their long term children education and retirement needs.  Social security coverage is also generally at a much lower level.  Long term guarantees, in both investment return and protection, are major issues for the life & health industry in Asia.  Asia is a heterogeneous market and there are also significant differences between the developed and developing markets.
APEC Business Travel Card.
With the projected growth of the insurance industry in Asia in the foreseeable future, actuaries will continue to be in high demand.  Except for a few markets, there are currently very few actuaries who work in other industries, for example banking, retirement, investment, energy, infrastructure etc.   The challenge for the profession is to demonstrate the value that we can bring to the Asian society beyond the traditional practice area of insurance.
The 10-days Asia Tour concluded at Shanghai.
See you all next year!
Read Kitty's report on Singapore and Kuala Lumpur here.
CPD: Actuaries Institute Members can claim two CPD points for every hour of reading articles on Actuaries Digital.