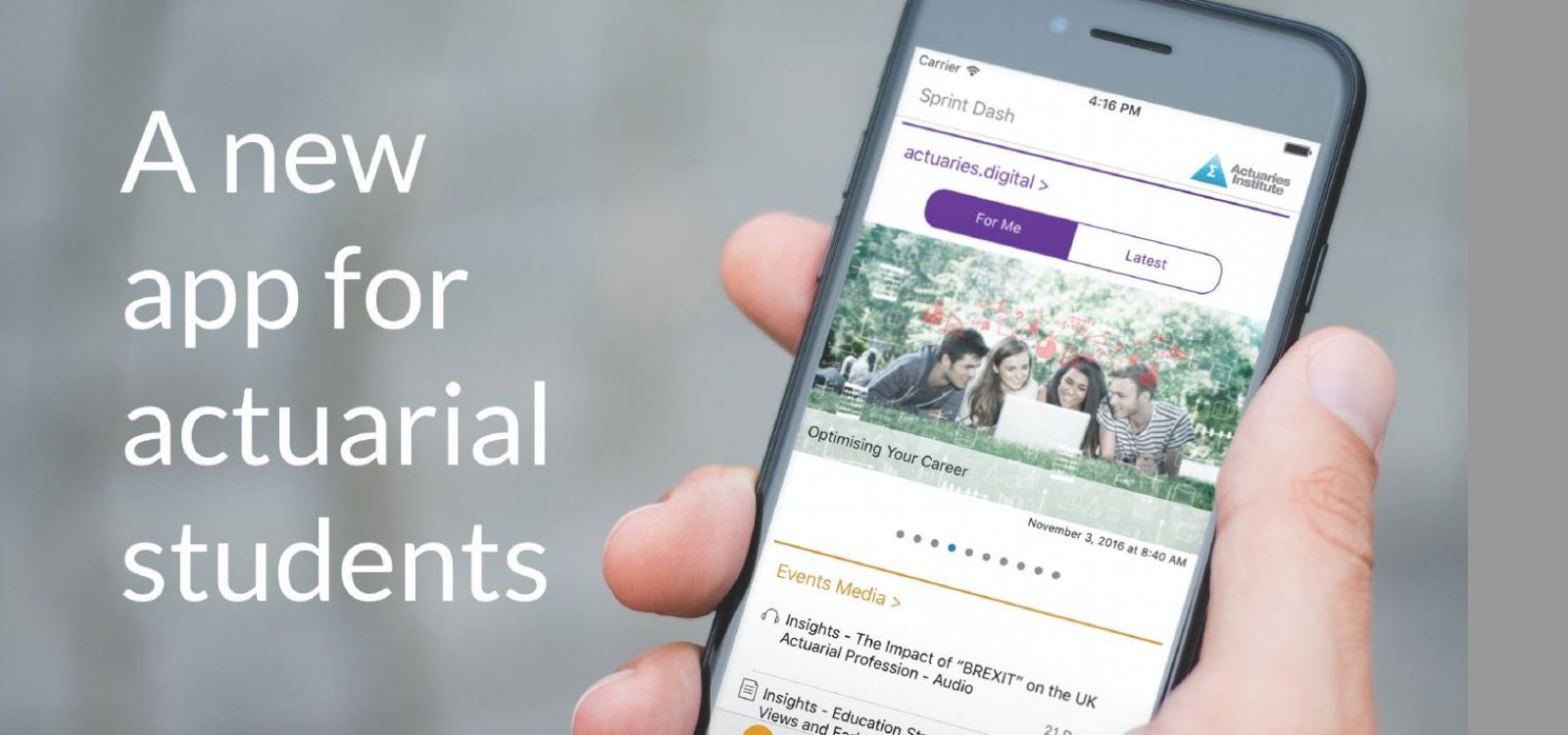 Career
Actuarial Students Sprint Ahead with new Student App
The Actuaries Institute has this week launched  a new App 'Actuarial Sprint' offering actuarial students a platform to get news, updates and media tailored to their interests as well as share experiences, pose questions and get answers through the discussion forum.     
Actuarial Sprint went live this week and is available to all iPhone and iPad users.  It has been in final development and testing stages since October 2016.
Delivery of the App is a key action item (4.5) from Goal 2 of the Institute's 2015-2017 Strategic Plan – Improve Member and Student Engagement.
Mark Nelson, Software Developer at Institute HQ led the development of the App and oversaw beta testing with a student focus group and HQ team members.  "The focus group sessions were invaluable for gauging demand, shaping ideas and fixing bugs. They returned many more ideas than we could fit into version 1.0." said Mark.
What's in it for students?
Get news, updates and media tailored to your interests.
Watch actuaries talking about the profession and why they love it.
Find out about actuarial roles.
Join discussions and connect with other actuarial students.
Students just need to set up a profile specifying their interests to make sure the info they receive is tailored to their interests.  "We wanted to provide a tool to help younger students find out what it's like to take the journey to becoming an actuary, and to be able to find answers to real world questions relating to their future careers," said Mark.
"While studying it's hard to know what day-to-day working life is like for a qualified actuary. We're aiming to provide relevant information which will assist and hopefully reassure students.  A big part of this is giving students a platform to share experiences with their peers across the country and overseas."
An Android version of the App is currently in early development stages – watch this space for details of when it will be launched.
CPD: Actuaries Institute Members can claim two CPD points for every hour of reading articles on Actuaries Digital.