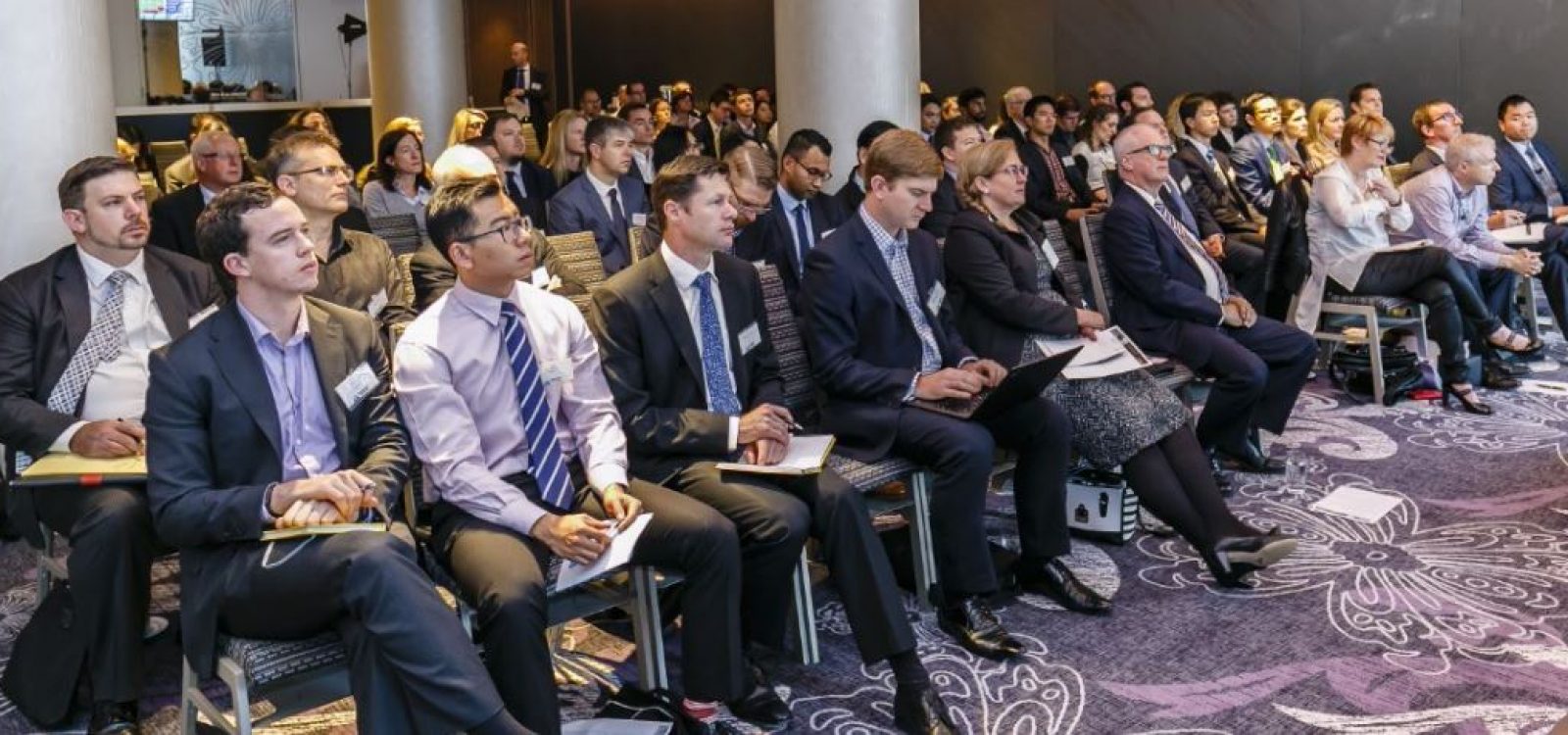 Event Reports
Seminar eyes Future of Private Healthcare
Nick Stolk reviews the recent 'Future of Health Seminar' that saw industry leaders discuss product complexity, premium increases and the lack of customer engagement in Australia's private health insurance market.
When a major industry shake-up takes place there are three things that can happen: it can put you out of business, it can create medium-term comfort or it can give you an opportunity to build something new.
This was the reflection and challenge that Andrew Matthews (Medibank Chief Actuary) left delegates at the Institute's inaugural Future of Health Seminar (FOHS). The Seminar reflected the Health Practice Committee's desire for actuaries to partner with industry in solving the challenges facing the private healthcare sector. More than 90 delegates, from both the health industry and actuarial profession, had the opportunity to hear expert speakers share their views on where health insurance must go next.
And as you might expect, there were plenty of bold ideas not least from keynote speaker Professor Graeme Samuel. Professor Samuel, sharing his personal views after completing his work leading the Government's Private Health Insurance Review, began by describing the failures of Australia's private health insurance market. To paraphrase, an asymmetry of information; overwhelming product complexity; and premium increases totally out of line with CPI have all led to a lack of customer engagement.
Acknowledging that any reform would be complex and detailed, Professor Samuel argued that if he were the Health Minister, he would limit insurers' premium rate increases to those necessary to return a 13% return on equity. He would also increase scrutiny on the capital held by insurers, given the significant levels held above the APRA minimum capital requirements for the industry as a whole.
Professor Samuel didn't limit his ideas to insurers either. He called for a transition plan that would result in the full removal of the Government's Prostheses List, and recommended insurers collectively bargain to remove the waste inherent in the current supply chain. Finally, Samuel argued that private sector services have been compromised by vested interests and an enhanced government-led comparator service was required.
Of course not all changes have to be 'big bang.' Professor James Gillespie, the Deputy Director at the Menzies Centre for Health Policy at the University of Sydney, suggested that reforms need to be made without starting from the idea that we can begin with a new and neater system. Very clearly there is a need to inject better evidence into practice and into health policy debate, and actuaries might be just the type of professionals needed to make that happen.
To neatly summarise the day, and as one speaker put it, "Why are we here today? Because our stakeholders are questioning our affordability and relevance. The time for change is now."
With that imperative, and so many opportunities for actuaries to lead and partner with industry, I am sure this will be the first of many 'Future of Health' Seminars.
View a Photo Gallery and all available speaker Presentations and Audio from FOHS 2016.
"It was a pleasure to see the FOHS Organising Committee's hard work and enthusiasm come together in such a successful Seminar. What a valuable contribution to their practice area." – Sarah Gibson, Actuaries Institute Events Manager
FOHS Event Organising Committee (from L-R): Nick Stolk, Bronwyn Hardy, Jamie Reid (Convenor), Ignatius Li, Indula Abeykoon, and (pictured above) Sarah Gibson.
CPD: Actuaries Institute Members can claim two CPD points for every hour of reading articles on Actuaries Digital.