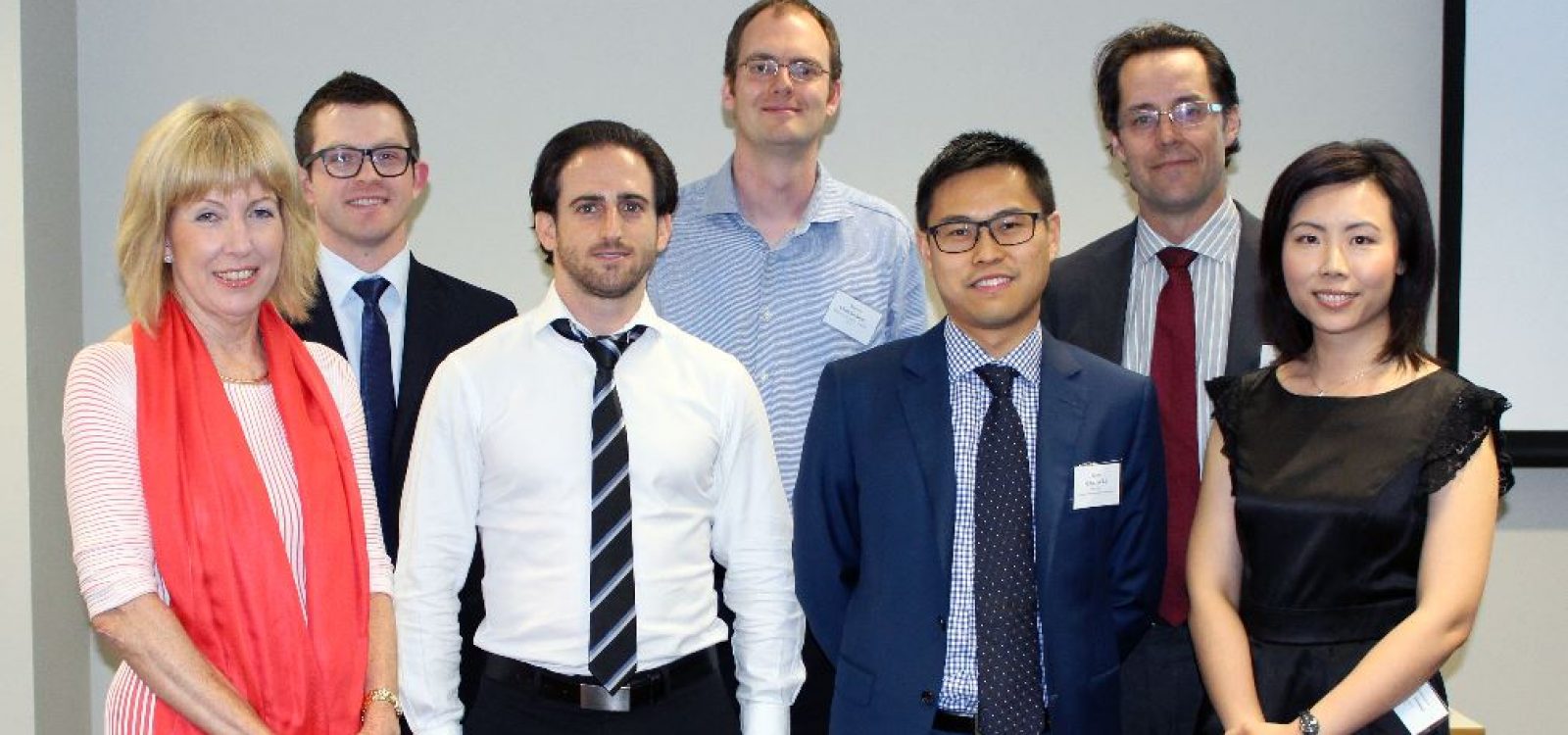 Event Reports
Senior actuaries share career journey
Timothy Lam reports on a successful Careers Event, one year in the making, to give first-year students insight into the potential career paths that can spring from an actuarial education.
Since the beginning of my undergraduate degree three years ago I have been lucky enough to meet numerous actuarial students through my involvement with the Actuarial Society of UNSW. During my first two years, I observed that most students, with the exception of co-op scholars and a minority of extremely career oriented individuals, were not sure whether the field they were heading into was their area of interest. They were starting in that area as a result of attaining a graduate offer with a company. This is more or less due to the technical nature of Part 1 exams (a Bachelor of Actuarial Studies grants students Part 1 exemptions if they achieve a certain mark in predetermined courses) and the focus on traditional areas which means students are rarely exposed to industries such as banking and analytics.
With this in mind, I was determined to organise anevent with a focus on developing students' interests in various specialisations that actuaries currently work in.
After a year of negotiations, planning and replanning along with the support from the Institute and sponsors, the Career Networking Event finally took place on 1 October 2015 at the Institute!  
The attending students were mostly in their first year and had gone through a selection process as well as a mandatory workshop prior to the event. The students had the opportunity to gain insights into six practice areas on the day – Life Insurance, General Insurance, Health, Superannuation, Banking and Analytics. The event began with presentations from experienced actuaries from each area. The students were then separated into groups and participated in a networking session across the six areas with the speakers, representatives from sponsors and alumni of the society.
It was a very valuable opportunity as students were able to gain insights from both experienced and young actuaries across all six areas. The night ended with refreshments and it was pleasing to see students stay back to chat with representatives after an eventful evening.
With positive feedbacks from the speakers, representatives and students, I sincerely hope this event can continue to run annually, not just for students at UNSW but for all actuarial students around Australia. My original plan was to develop a mentoring program for university students, but a wise man reminded me that there were no roots for the tree to grow yet. Hopefully this is the first seed in the soil, and a more sophisticated program will continue to develop in the future, perhaps in conjunction with the Young Actuaries Program as a mean of fostering relationships between university students and industry professionals. I am definitely looking forward to the development of this program and would love to be a part of it even though my involvement with ASOC has recently ended!
Finally, I would like to use this opportunity to again thank the speakers and representatives for their time, the Institute and sponsors in supporting us and my team for helping me out from Day 1!
CPD: Actuaries Institute Members can claim two CPD points for every hour of reading articles on Actuaries Digital.