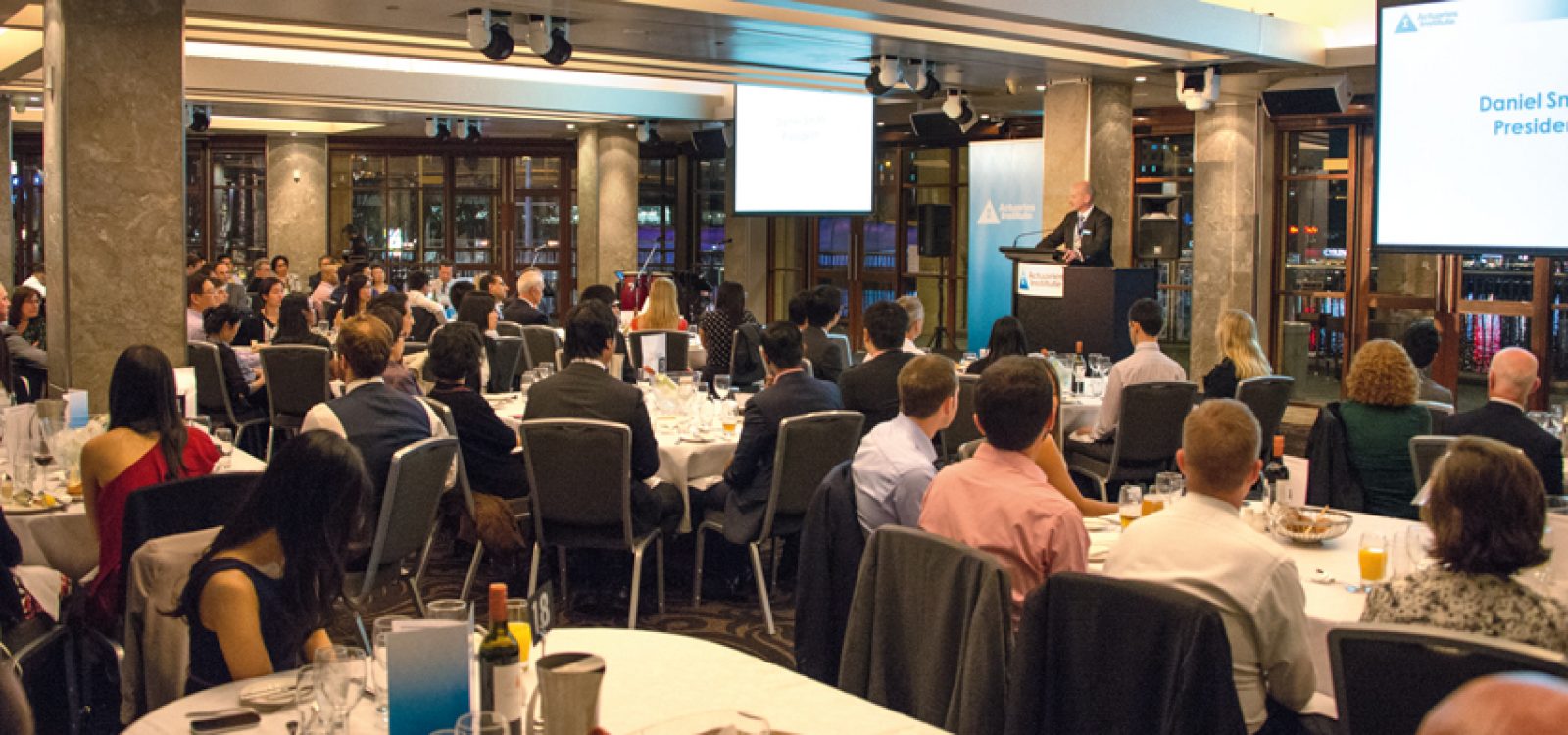 Event Reports
Sydney Fellowship and Graduation Dinner
On Tuesday 7 October President Daniel Smith hosted the Sydney Fellowship and Graduation Dinner at Dockside.
This was a pleasant evening shared with colleagues, friends and family to celebrate this momentous milestone.
Gavin Moore delivered a thoughtful vote of thanks, highlighting the journey to graduation and thanking the people that helped along the way. This support showed with the highest rate of attendance we have had at a Graduation Dinner since 2010. We also had an overwhelming number of graduates attend the Graduation Dinner with 28 new Fellows and one new actuary attending.
Education Officer Karenna Chhoeung, commented "It was nice to attend an evening focused on commemorating the achievements of members and to see how proud family members and colleagues attending were."
A big congratulations to all of the new Fellows and Actuaries.
CPD: Actuaries Institute Members can claim two CPD points for every hour of reading articles on Actuaries Digital.