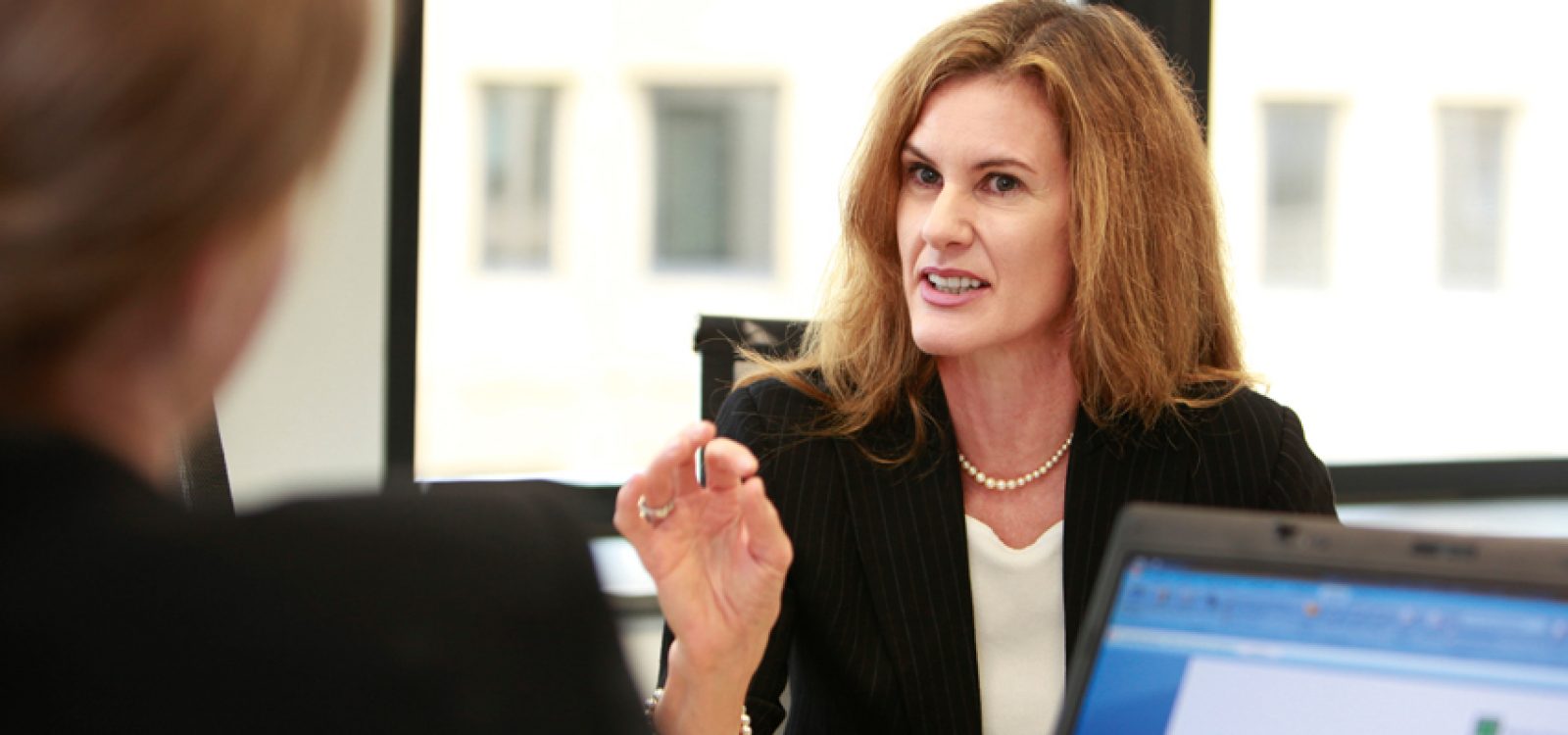 Interviews
How Actuaries can get a Seat at the Boardroom Table
An Interview with ELAINE COLLINS, Non-Executive Director and Member of Risk, Compliance and Audit Committee – Zurich Insurance
While it's encouraging to see an increasing number of actuaries have C-suite ambitions, the path to the boardroom table is not always a straightforward one. Here Elaine Collins, currently a Non-Executive Director at Zurich Insurance, member of the Institute's Professional Standards Committee and mother of two, takes the time to explain her actuarial career and the boardroom/family life balancing act.
FULL STEAM AHEAD: NEXT STOP… ACTUARY
Very few people can say that one train ride changed the direction of their life. Luckily for the Australian actuarial profession, leading actuary Elaine Collins is one of them. In 1985, Elaine was sitting on a train studying for her final honours exams when a conversation with a fellow commuter changed her career direction.
"I happened to be sitting next to a non-actuarial colleague of John Trowbridge, who saw I was studying maths and statistics at the University of Sydney. We began to chat and after informing him I was about to accept a role at the Reserve Bank, he sent me along for an interview with Trowbridge Tillinghast and the rest is history!
"I began working at Trowbridge Tillinghast with a maths degree. The firm was a group of actuaries doing work for clients which was stimulating, interesting and enjoyable. I was surrounded by talented, highly respected actuaries and I learned important things every day. I also realised that I wouldn't progress further in this career unless I became qualified," Elaine explained.
In 1993, Elaine began studying a Master of Economics (Actuarial) at Macquarie University. This paired with the birth of her first child was the springboard for Elaine's company 'Actuarial Overload.'
"Actuarial Overload was basically designed to support actuaries during busy periods. I was studying and raising small children at the time, so was seeking more flexibility. Ironically, the success of the business meant I had more on my plate! On the flip side, providing actuarial support on a contract basis to clients in life insurance, general insurance and superannuation meant I learnt a lot about a diverse range of businesses.
"At a time when my children were growing up and APRA had recently created the Appointed Actuary role for general insurers, I accepted a permanent position with one of my existing clients, KPMG. The creation of the Appointed Actuary role saw general insurers realise more and more the value actuaries brought to the space and the useful business implications of our work."
Following her time at KPMG, but continuing her work as an Appointed Actuary, Elaine took a position at Deloitte as Partner, and leader of their general insurance actuarial team, which she found both challenging and rewarding.
ADVERSITY FUELS BOARDROOM AMBITION
When Elaine's husband died very suddenly five years ago, she didn't know if she could get through it. At a time when most people might understandably grind to a halt, this gruelling period changed Elaine's perspective on the important things in life.
"The tragedy crushed me. With our two children then aged nine and twelve also experiencing such a huge loss in their lives, it took me a long time to reassess my boundaries and manage my life. I've learnt that when shockingly adverse events occur, it isn't the end. You can come back, but you look at things in a different way, because nothing will ever be the same."
According to Elaine, there were two unexpected things which helped prepare her for her current role as a non-executive director. "The first was my involvement as a general insurance media spokesperson for Deloitte post the Japanese Tsunami in 2011. From that experience, I learnt the art of explaining actuarial analysis and its implications to non-actuaries.
"The second was being on Institute committees. There is an agenda of topics to be discussed, there are things you personally want to influence, and you are surrounded by intelligent people, who all hold diverse views. Sometimes you don't realise the true value of an experience until much later when you use the skill in a different capacity."
THE BOARDROOM/FAMILY BALANCING ACT
Elaine is the first to admit that with technology and the increasingly fast-paced corporate world, one of the biggest hurdles for women in particular is finding the right work/life balance. "I believe that the main challenge for women in senior executive positions in Australia is the long hours. Women are highly capable of meeting the expectations of these senior roles, but often also have children with whom they would like significant interaction after work.
"Electronic communication allows more flexibility, but it can also mean that you never really take a break from work. Women with young children often find it hard to be away from them all day and relish the opportunity to spend quality time with them at home without the distraction of unimportant emails that could really have waited until the morning."
"Companies realise the value of having women in senior roles, but they need to make it work. The business should be focusing on the quality of hours rather than the quantity and a simple step to improve the situation would be to ban those last minute 6.00pm meetings!"
In summary, Elaine believes there is no set conventional path to the boardroom.
"Being able to balance work and family life was an important factor for me, but others might want a different balance, such as embracing global work opportunities. Since I want to travel with my children before they reach adulthood, we visited Europe and North America in 2011, cruised to Vanuatu in 2012 and adventured in South America in 2013.
Each individual should feel empowered about their own course knowing they have the benefit of actuarial training behind them."
CPD: Actuaries Institute Members can claim two CPD points for every hour of reading articles on Actuaries Digital.