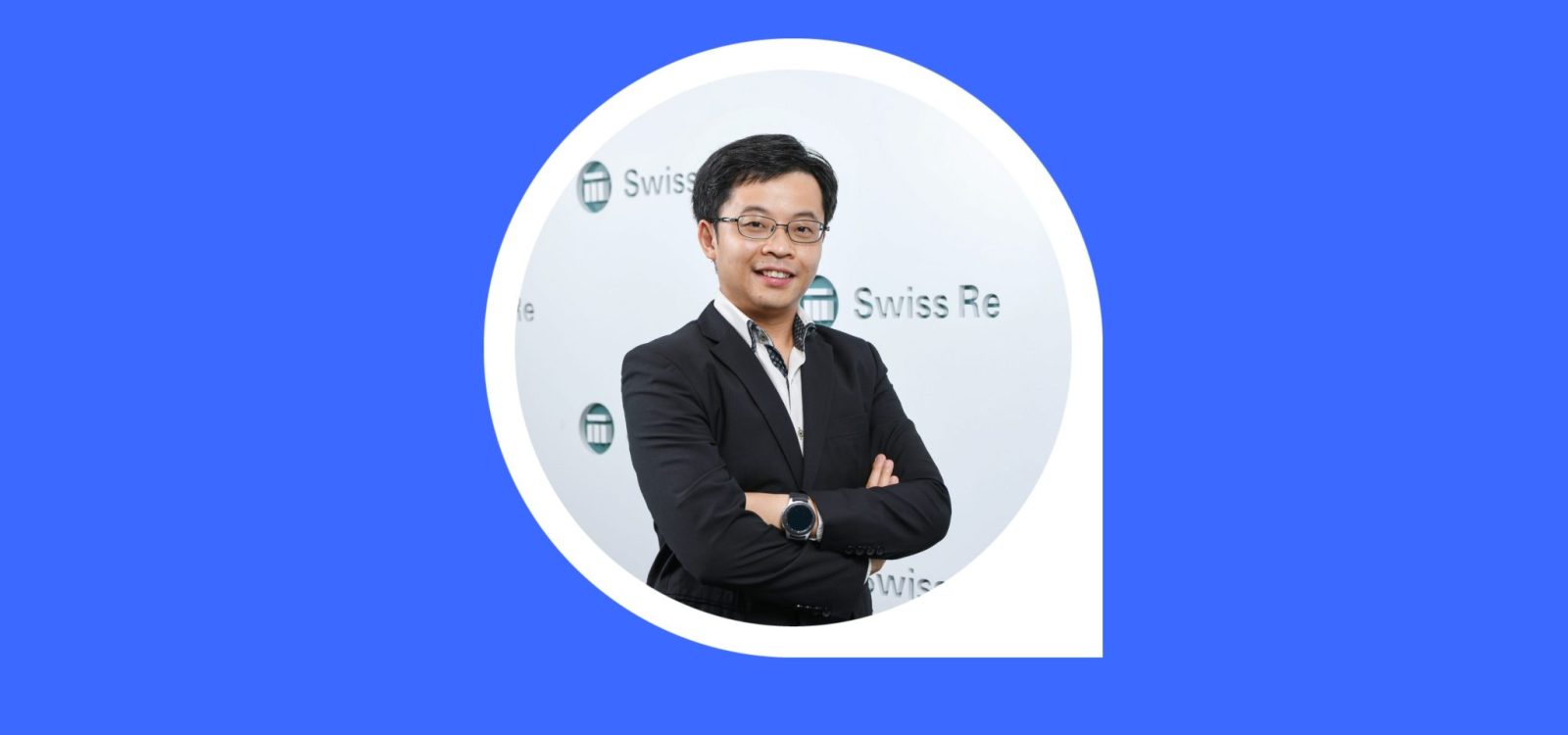 Associate Edition
The Associate Edition: 'Jacky of All Trades'
In the latest Associate Edition, we chat with 'Jacky of all trades' Ng, whose evenings are spent juggling the antics of his two young boys.
Having backpacked through Europe, he's now nestled in the APAC region, leading a data science team across major cities.
Beyond the job title, who are you? We want to know the person behind the Associate! 
Jacky: I would describe myself as a humorous and sarcastic person, although some of my jokes often fall short! At times I can be a bit cynical, and I stand my ground for the things I believe in.
Being a globe trotter, I have backpacked my way through Europe and have attended weddings in Romania, Germany, Spain, Malaysia, Indonesia, India, Hong Kong and, of course, Australia!
I am currently with Swiss Re, leading a team of data scientists across the APAC region including Hong Kong, Singapore and Sydney – serving both property and casualty, and life and health insurance. My spare time is consumed by my two young boys, with the help of my lovely wife (who is also an actuary) – it make things slightly easier!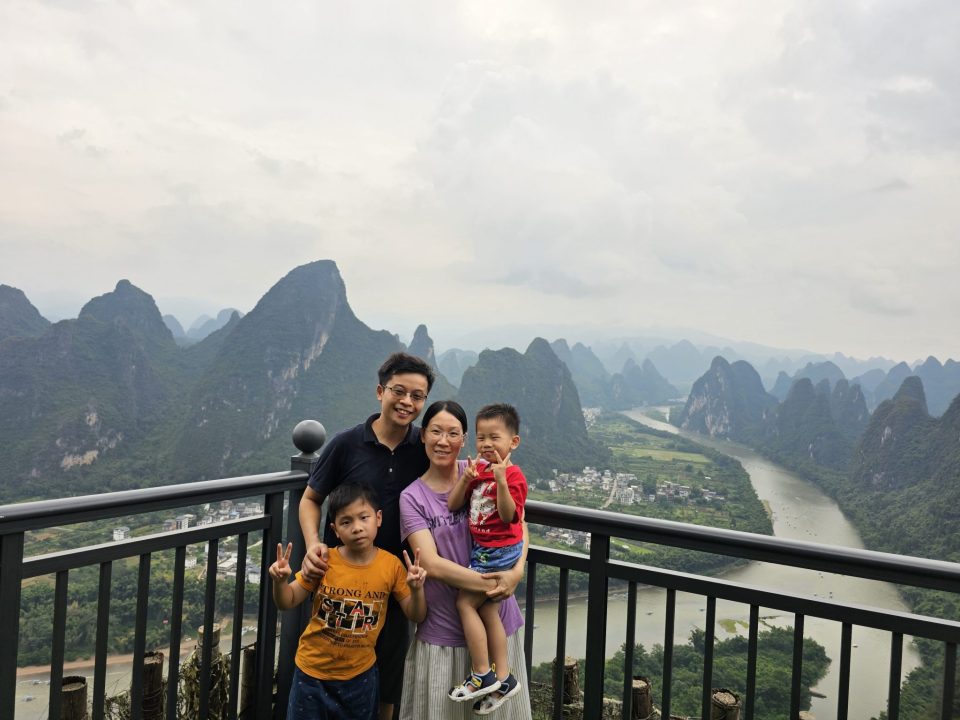 What motivated you to pursue an actuarial career?
Jacky: I was always good at crunching numbers but hit a wall with those abstract and complex ones in high-school maths. I wanted something more practical – and my parents told me there were better career prospects for an actuary (rather than an accountant!). I've also loved computer programming since I was young and thankfully there was a double degree that allowed me to do both Actuarial Studies & Computer Science. I was on my way and never looked back.
Gaining a Fellowship was always my target, but life always got in the way. As a young consultant, I was given opportunities to work abroad – a year in Japan, half a year in Hong Kong, three months in Holland and I was also in South Korea on and off for a few years. My weekends were spent exploring the different cultures and reading through my Lonely Planet Guides rather than actuarial exam past papers!
After all the travelling, I transferred to Hong Kong, where I was born. I thought I could finally settle down and have another crack at Fellowship, but then my first son was born, followed by my second.
What has been the most rewarding aspect of being an Associate?
Jacky: Being an Associate is quite liberating – for the Harry Potter fans out there, it's equivalent to being a half-blood. Half-bloods can certainly weave all the magic – just look at Snape! For Harry Potter himself, he can perform N.E.W.T level magic even without obtaining his N.E.W.T qualification. 
Did I mention I also get to work across pricing, valuation, underwriting and even claims? I am also involved in the I.T. aspects, ranging from infrastructure and network architecture to cybersecurity!
Being an Associate really is the best of all worlds.
How has being part of the Institute shaped your professional growth and future ambitions within the actuarial profession?
Jacky: Being a part of the Actuaries Institute gives me a sense of belonging and identity, especially in our tight-knit actuarial circle.
I really enjoy the high-quality conferences – for example, ICA2023 with thought-provoking speakers such as Dame Inga Beale and Alan Joyce interviewing his brother, Anthony. I also enjoyed having numerous opportunities to attend Insights Sessions and in-person networking events.
Having to complete the CPDs is a blessing as it keeps me on my toes, allowing me to keep abreast of the latest topics and focus areas within the actuarial profession and beyond – especially as I am now working in a non-traditional actuarial role.
What skills should Associates enhance to become more effective in your field of work? 
Jacky: Soft Skills. You are only as good as your communication with others. You need to be able to translate the technical work into a language your stakeholders can understand.
You may also have the chance to lead a team, and soft skills are an important element in managing the team dynamics and their performance.
In what ways have you seen the role of Associate Actuaries evolve in response to changing industry trends, technological advancements or within the profession?
Jacky: As we gather more data, regulatory requirements require more granular breakdowns (e.g., AASB17/IFRS 17). Most Associates would have evolved to be a citizen developer to a certain extent – they would be able to do some simple programming or scripting in PowerShell, VBA, R or even Python to automate some of their work! Some may even have become citizen data scientists to enable further analysis and insights required by management. 
And then there are those Associate Actuaries working outside of the insurance industry. Some of them are in the airline industry looking at loyalty schemes, marketing, and trying to maximise the Customer Lifetime Value (CLV) – sounds familiar to some of our actuarial modelling, doesn't it?!
The opportunities are endless for Associate Actuaries. Building on a solid foundation from our actuarial training, we can adapt and make an impactful contribution to other industries as well!
In your experience, what are some challenges you've encountered as an Associate and how have you overcome them?
Jacky: Having started my career as an actuarial consultant but not progressing through as a Fellow would mean a slower pace of career progression as the perception from clients as to being qualified or not, can impact charge-out rates. So be it!
I excelled through my work – back then this was mainly building actuarial models for M&As and IPOs as I was fairly good at computer programming. This brought me a lot of knowledge and credibility that supplemented my foundational actuarial skills. Through this hard work, I was given the opportunity to lead a small team, which included Fellows.
When I moved to the Asia Valuation and Modelling teams within Swiss Re, it was challenging reporting to the Appointed Actuary, as an Associate can never sign off on the numbers. Yet this has opened up other opportunities and I managed to experience what it's like to be in a data science team. Shortly after, I joined the team and, a few years later, I was appointed the Chapter Lead of the team.
What advice would you give to those who are contemplating qualifying as an Associate or continuing to study towards Fellowship?  Are there any lessons you would like to share?
Jacky: I think one should at least aim to qualify as an Associate at a minimum.
This will give you a solid actuarial foundation to springboard your career into a range of areas. This foundation is vital as it allows you to understand the language spoken within the insurance industry. An actuarial background is advantageous even outside of the insurance industry, as our rigorous training and ongoing CPD learning is widely respected.
Fellowship may not be for everyone, and certainly not yet for me. If the stars are aligned, you will get there. If not, hopefully you're using your spare time to pursue rewarding passions – be it travelling or learning a new language!
I truly believe Associates contribute immensely in making the profession more all-rounded, and more generally applicable. For example, data scientists can work across all sorts of domains – be it general insurance, life insurance or climate change– and, as Associates, we get more chances to be exposed to them. Although we need some specialists, there is ample of room for those who can bat, bowl and field. There are a variety of tasks that would make work much more interesting and enjoyable – it's time for us to shake things up!
Would you like to share your story? We're inviting passionate Associates to be part of our new interview series. Whether you're a seasoned actuary or starting out, this is a golden opportunity to shine a spotlight on your professional journey and insights. Register your interest here. 
CPD: Actuaries Institute Members can claim two CPD points for every hour of reading articles on Actuaries Digital.