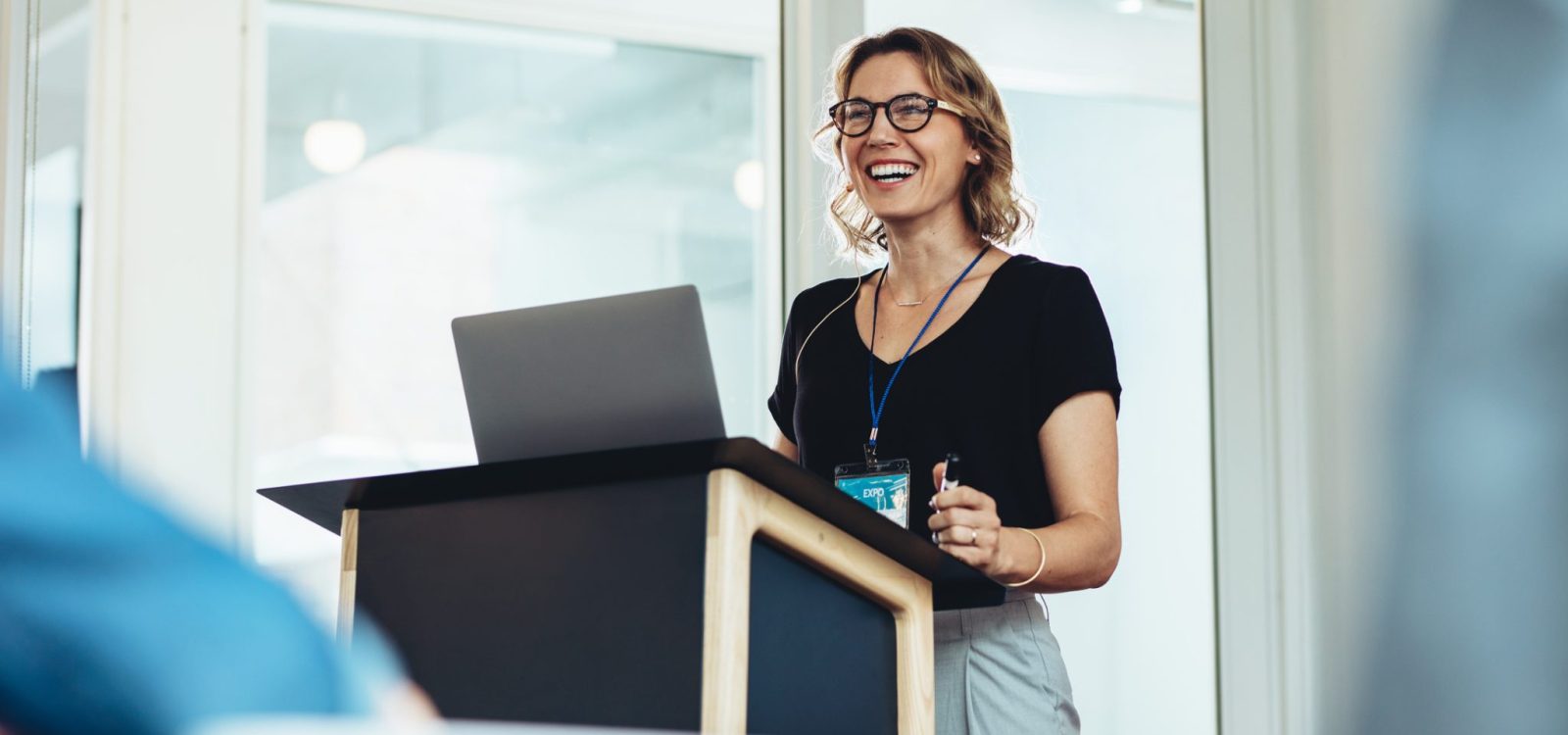 Education Update
Help Us Inspire the Next Generation of Actuaries
The Institute has been seizing opportunities to build on our strengths, increasing awareness of the value of our profession to society, and identifying and leveraging opportunities for growth.
This year, we have expanded initiatives with the goal to increase interest in the actuarial profession and ultimately grow our membership.
Our initiatives for schools and universities align with the following themes:
promoting actuarial careers and our education pathway through improved information tailored for our future actuaries, and greater representation at promotional events;
developing student engagement initiatives to build a student community, such as our Ambassador Program where Members speak with students and, on occasion, their parents or teachers; and
expanding and developing our stakeholder networks to increase our reach and awareness of the Institute, its education offerings, and the profession. This includes improving our relationships with university actuarial student societies and developing an Australia/New Zealand careers network.
A small number of volunteers and staff can deliver those themes to the universities. We need more help to increase interest with high school students considering their options.
What we know about future actuaries
High school students are aware of the subjects at school. They're thinking about their mathematical and communication (English) skills, considering what challenges them, what they like and, most importantly, which degrees are likely to lead to a 'good job'. Only a small number of students, teachers, and career advisors will know about our profession.
Even university students who have made the leap into an actuarial degree are now asking questions about what an actuary does, the skills they'll develop and, crucially, how these skills will apply in the 'real world'. With strong partnerships with our accredited universities, our Ambassadors and Institute staff are regularly supporting these students to learn more about actuarial careers and their future. We're sharing insights about what actuaries do, how it benefits society, the global career opportunities, and sharing their own personal stories.
With students undertaking actuarial education having such a limited understanding of what actuaries really do, a little finessing is required to present these amazing stories to them. While we use elements of our 'actuaries use data for good' and 'do data better' campaigns, we also need to change our messaging to connect with the needs and skills that resonate at each stage of their education journey. In practice, this means our message matures from 'maths' to 'data' as the student progresses from high school to first-year university to graduation and, finally, to Institute Members.
Our high school challenge
Our world, now more than ever, requires the unique expertise of actuaries.
Around 20,000 year 12 students study higher level mathematics across Australia. That's a lot more students than practicing actuaries, so there's no problem, right? Well, when that number is looked at as a percentage of the cohort, the statistic isn't as comforting. The Australian Mathematical Sciences Institute reports that the number of year 12 students studying mathematics is declining, with participation rates for higher maths below 10% in 2020, and intermediate maths was only 17.6%[1].
Higher level mathematics is an enabler for study and a career in STEMM (science, technology, engineering, mathematics, and medicine) so, if at a younger age students don't see the value in maths, it makes it harder for interested students to receive an offer and succeed in a STEMM degree. That includes our actuarial degrees.  
The reduced interest in maths combined with the knowledge that many students haven't even heard the term 'actuary' means there's an opportunity for us. There are thousands of high schools in Australia – but visiting them is an impossible task for Institute staff to do alone. However, with 5,500+ Members, half of whom are under the age of 35, we can expand our reach to tens of thousands of students, helping them discover the world of possibilities that the actuarial profession offers.
Never one to turn away from a challenge, President Naomi Edwards is setting the challenge for all Members of the Actuaries Institute:
"Help us deliver our new initiative, 'Actuaries inspiring the next generation – one high school at time'.
Every Member in Australia has the power to contribute to this campaign and inspire the growth of our profession.
What's involved?
The premise is simple. We are asking every single actuary – whether you're a Fellow, an Associate, or a Student Member – to visit a high school of your choice to inspire students to consider an actuarial career. Share your insights about what actuaries do, how our work benefits society, the global career opportunities and, most importantly, share your story. 
The Actuaries Institute will provide a resource kit including a PowerPoint presentation, digital flyers, and FAQs, setting you up to inspire the next generation of actuaries.
How do you get involved?
There are a few simple steps to be a part of our 'Actuaries inspiring the next generation' initiative:
Reach out to your local high school (or school you have a connection with through friends or family) to offer a visit. If you don't know the teachers, start with the Head of Mathematics or Careers Adviser.
Once you have the school on board, register your Expression of Interest with us online, including details of your proposed school.
Download your resource pack (you'll receive the link when you submit your EOI)
Let us know how your visit went. The Institute will follow up with you after your proposed school visit date.
Naomi Edwards is very excited to see our Members stretch their muscles and help us reach these bright young minds. She says,
"I have done a lot of these high school talks, as I know many of you have, and let me tell you — they are fun!  A little scary, yes, but not nearly as scary as you imagine."
If you're interested, please start up a conversation with your local school about a visit. We've created this letter template to help you begin the conversation.
References
CPD: Actuaries Institute Members can claim two CPD points for every hour of reading articles on Actuaries Digital.