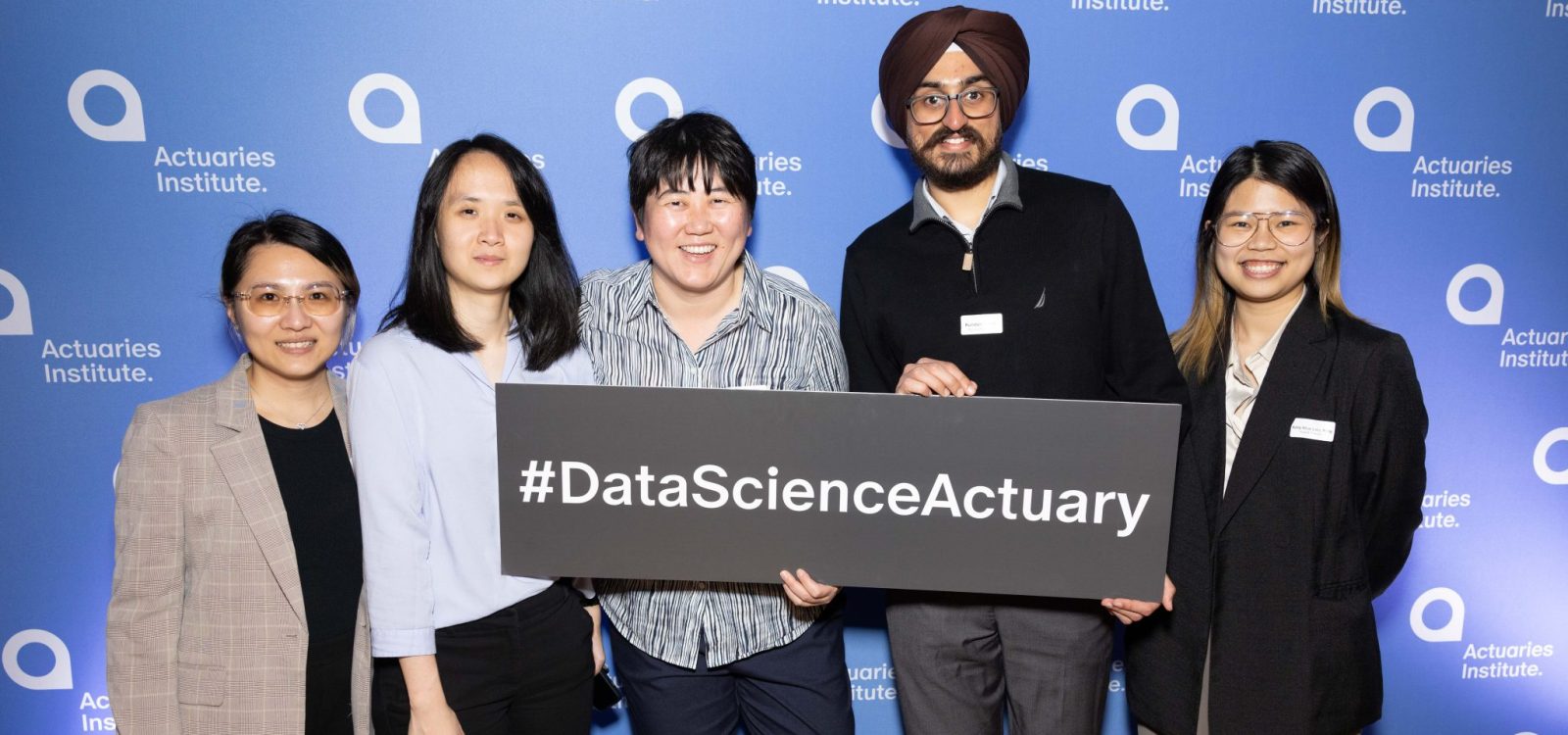 Event Reports
The Data Science Actuary: A Milestone in Actuarial Innovation
In the fast-evolving landscape of data science and analytics, the actuarial profession is standing at the forefront of innovation.
On the evening of August 22, 2023, an exclusive event took place at the Sydney Modern Project building within the iconic Art Gallery of New South Wales. This event marked a significant milestone in the actuarial profession – the launch of the Data Science Actuary nomenclature. Attended by a diverse group of individuals, including Fellows, Associates, data science leaders, and VIPs, the launch shed light on the critical role actuaries play in the world of data science.
A match made in data
Algorithms, machine learning, artificial intelligence, generative AI and automated decision making have all generated mainstream awareness. The result? Everyone is talking about data science – wanting to know exactly what it is, how it can make sense of these new technologies and capabilities. Those who have an understanding of the awesome power of these technologies have one question: how does one become a master of data science?
The actuarial profession has always held a strong position when it comes to dealing with data, risk, and complex mathematical models. The modern landscape of data science, encompassing artificial intelligence, programming, data architecture, and applied analytics, aligns well with the actuarial skillset.
In fact, a number of actuaries are undertaking data science subjects as part of their fellowship. Introduced as a dedicated subject in the fellowship in the second half of 2021, this education pathway has had more than 350 members enrol and more than 200 successfully complete their examinations. This will only continue to grow in future years. 
Unveiling the Data Science Actuary Nomenclature
The Data Science Actuary nomenclature acknowledges this alignment and celebrates the unique contribution actuaries can make to the field on a global scale.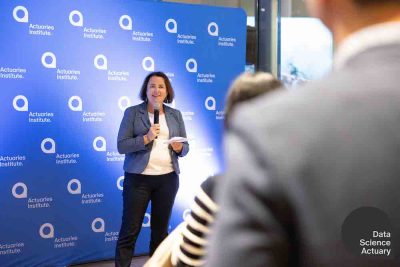 In her speech to attendees, Elayne Grace, CEO of the Actuaries Institute, emphasised the need to bridge the understanding gap between the deep technical work of actuaries and its potential impact on broader sectors.
"When you work in deep technical areas however, it is not always easy for the outside world to understand what you do, and when to approach you for support. Yet, it is these broader areas that can most benefit from your assistance," said Elayne.
Elayne underscored the power of community and collaboration, stressing that the Data Science Actuary nomenclature is about collective leadership. By adopting this nomenclature, actuaries are showcasing their expertise and insights to the world.
"This is our chance…we want leading companies and recruiters, not just to see data scientists, we want them to know that data science actuaries bring value." Elayne Grace
Rather than just a marketing strategy, the branding of Data Science Actuary is a business strategy that serves the people within them. Attendees were encouraged to leverage social media to share their insights, using the hashtag #datascienceactuary, thus creating a digital archive of assets that highlight their capabilities.
How data science actuaries use data for good
Naomi Edwards, President of the Actuaries Institute, reflected on the thriving actuarial community, emphasising its role in harmonising interests and rationalising data.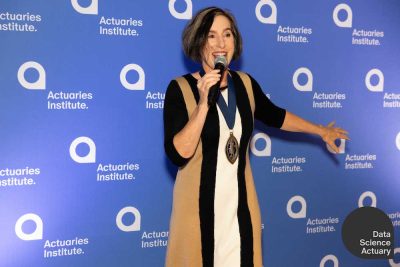 In a world faced with challenges related to AI ethics, biased algorithms, workforce equity, and more, actuaries hold the key to proactive solutions that prevent future problems.
"This Institute in Australia…has been a powerhouse of generating capability and skills and, when I look around tonight, I see that represented here in a way that makes me so proud…" Naomi Edwards
Naomi also shared the recently refreshed brand of the Actuaries Institute, which highlights the human impact story behind actuaries' work. The brand's logo, a 'view finder,' represents the actuarial superpower of unlocking insights from complex information, an essential data actuaries offer to government, businesses, and society at large. 
Actuaries – the original 'Big Data' data scientists
Craig Price, Chair of the Data Science Practice Committee, also spoke at the launch event, sharing the historical context of data science actuaries and that some held the view that actuaries were the original data scientists.
Craig recognised that, despite the long history of actuarial success, branding and market positioning is important, which is why he and the Data Science Practice Committee were so excited to see the launch of the Data Science Actuary nomenclature.
"Tonight is about recognising that data science and actuarial science are combinatorial, and that talent such as those here in this room tonight, have the skillsets and toolkits to be game changers…" Craig Price
A New Era of Actuarial Innovation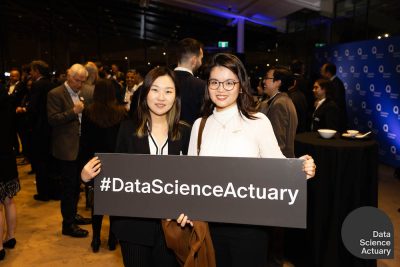 The launch event for the Data Science Actuary nomenclature is an exciting step forward for data science and the actuarial profession alike. This new branding creates the
opportunity for actuaries that are practicing data scientists to highlight their unique skillset and position themselves as leaders in the data-driven world.
Not only was the launch a momentous occasion for the profession, but a chance to celebrate our dynamic community who are dedicated to using #dataforgood.
You can browse through some of the special moments we captured on camera at the launch event via our Facebook album. 
CPD: Actuaries Institute Members can claim two CPD points for every hour of reading articles on Actuaries Digital.