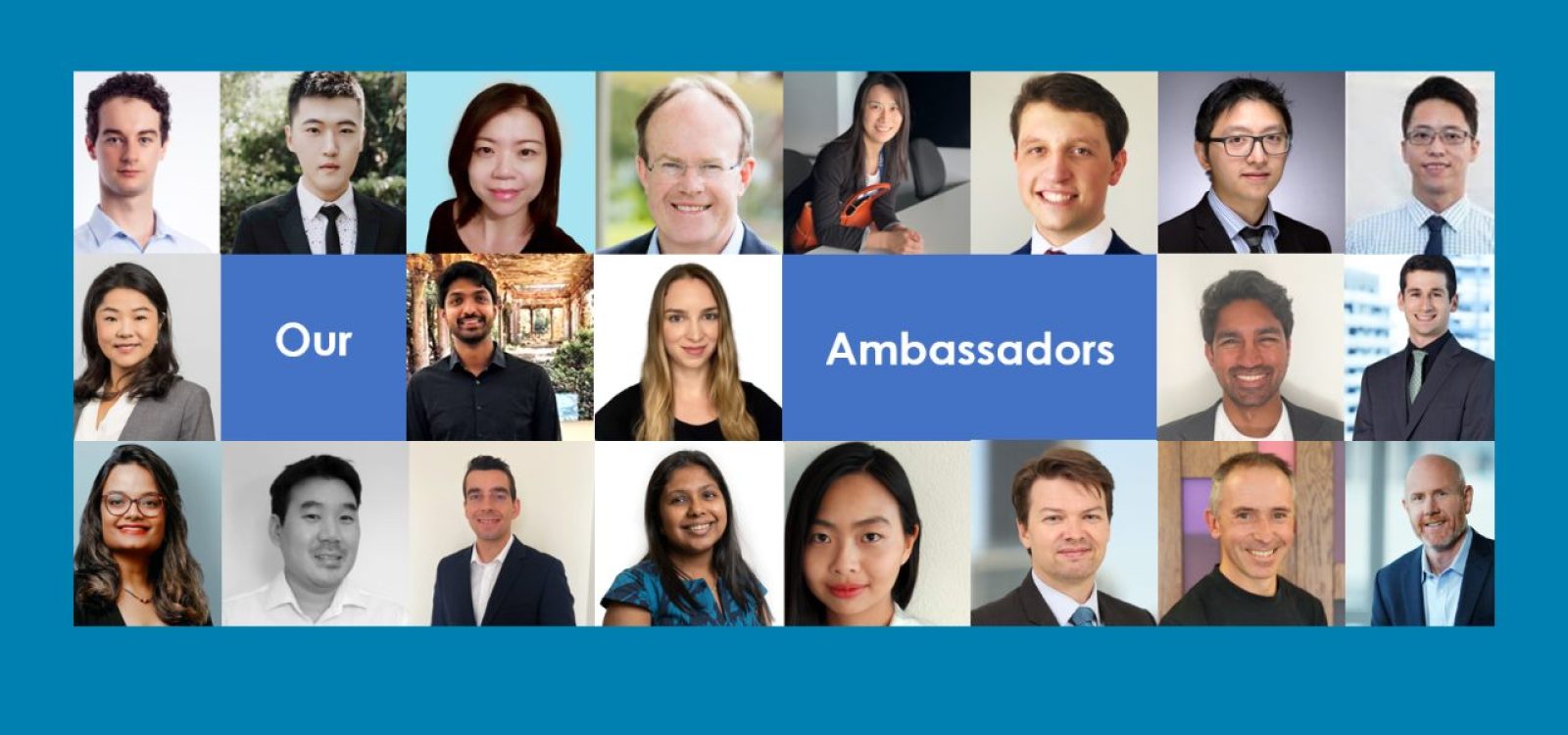 Education Update
Supporting the next generation of actuaries
The recruitment of educators to teach the Actuary and Fellowship subjects has revolutionised our education process and changed the culture to embrace and support our student members to qualify.
As our educators continue to grow and enhance our offerings, we are excited to support our educators by creating and delivering initiatives that develop and strengthen our relationships with the next generation of actuaries. For the Education team, that starts with improving our student engagement – from the day they start university and through to qualification.
A priority for the Education team was to review and improve engagement with our education partners and future actuaries. But before launching into solutions, we needed to understand the student journey and their needs. And what an eye-opener the research was!
Our key takeaways from undertaking this action included:
actuarial students enrolled in university degrees are still learning about what an actuary does;
the confusion about the range of career opportunities for actuaries in Australia and abroad, whether they are in demand, and get paid well;
there is fear about whether they can pass the exams and qualify; and
we need to improve our information and support for these future actuaries.
To respond, we could spout out stats like "11% job growth projected in 5 years", "Fellows can earn $150k+…" and "Actuaries work in X, Y, Z" but what we believe resonates with our education partners and students, are personal stories, and feeling part of a community that is going places.
We've learnt the best way to support these future actuaries is to confirm their choices, have the information and support available that they need, and most importantly, create a welcoming community to guide them on their journey to qualification.
To help build this community and improve our information – particularly with these university students – we need help. Robyn Worthing, our Education Partnerships Manager, has spent the past four months bringing our ambassador concept to life. Our volunteer ambassadors, through the program, will attend various local events, present talks, and create career profiles and articles to promote actuary careers, the Institute, and our education pathways.
Cue the call out to our members for volunteers – and what a great response we have received!
We're excited to launch our Ambassador Program with 21 ambassadors working in insurance, super, banking, management, consulting, and data located across Australia and New Zealand.

Our ambassadors L-R | NSW: Ben Howe, Chengbo Gallagher, Jenny Ting, Martin Mulcare, Millie Lou, Peter Cominos, Ricky Au, Stanley Jour, Victoria Xie, Vishwesh Manikandan; QLD: Simone Collins; TAS: Ruvinda Nanayakkara; VIC: Mark Samuels, Neeharika Prasad, Vivian Dang;
WA: Adam Butler, Heena Shah, Joy Liu, Ray Bennett; NZ: Joe Benbow, Declan Moore.
One of the reasons we are so excited to see our Ambassador Program in action, is the people.
We met every single ambassador to find out more about them, hear their story, and what being an ambassador means to them. They told us they know what it's like to be studying at uni and being unclear about the career path ahead, and the concern about getting through the exams. They took the leap, worked through it, love what they do and now, want to give back.
Every ambassador has followed their own path to become an actuary, but when asked why they became an actuary, there were common threads that could not be ignored.
Mathematics: The top response was being good at and interested in mathematics and related subjects like commerce, finance, or data analysis. Ben Howe said, "I've always been analytical and found that in high school, I was really enjoying math and economics. I thought that a career that had a combination of math, problem-solving and business would be what I was after, and it turned out that actuarial studies fit the bill." Others focused on the application of mathematics in the workplace.
The challenge: The difficulty and challenge were embraced by many. Jenny Ting's response was simple but perfect. "I heard it was hard to become an Actuary. Challenge accepted." Not only has Jenny succeeded in her studies and career, but as an actuarial educator, she's also educating future actuaries. Her recent article, 'From math to success – inspiring girls to join the actuarial profession', is worth a read.
Respected and well rewarded: There were mentions of the profession being highly regarded and well paid too. But beyond financial security, there was also the desire to give back to society. Peter Cominos said it beautifully, "Being an actuary allows you to draw on a vast range of skills (e.g., finance, data analytics, mathematics, and strategy) to impact society positively. Actuaries can improve the world using these skills, from helping to mitigate climate change to creating better lives for retirees."
When asked how they found their calling, our ambassadors were quick to share and again, the threads of an interest in maths, speaking to people, reading promotional information, and attending events came through.
Family: My favourite may have been Declan Moore's story. "I found out once my mother told me about the interview (this is true), and then organically". Brothers can also be quite an influencer as Simone Collins learnt. "My brother pointed it out because he'd heard that actuaries "do maths and get paid well".
Actuaries themselves: Many of our ambassadors spoke of meeting with actuaries or work experience in an actuarial firm as what sparked their interest in an actuarial career. Mark Samuels shared "My dad worked as a recruitment consultant and told me about the actuarial profession when I was in my final years of school. I then managed to organise a few days' work experience at an actuarial firm who kindly showed me what actuaries do day to day."
Careers events and guides: Many spoke to the various events or talks where they found out about the career. While we're not sure Vivian Dang's decision was made with all the best facts, we're glad he's here. Vivian said, "I went through the careers book in alphabetical order and didn't want to be an accountant".
Our ambassadors are quite the mix regarding their actuarial qualifications, industry, and work experience. Some are young Associates or completing their Fellowship Program while others are a little more seasoned and have moved into leadership positions. They're a wonderful group of people dedicated to helping our future actuaries put the right foot forward.
The ambassadors have begun their work with many already visiting our partner universities to attend careers events, given talks sharing their experience and insights, and joining actuarial student society socials where they've networked with Foundation students (studying at uni) over a game of trivia. While there hasn't been any trivia wins yet, there's still time! With our newly established university careers network we will soon have more ways to support our future actuaries transition from uni student to their budding career as an actuary.
Stay tuned as we publish more articles from our ambassadors to help our future actuaries. If there is something you want to hear about, please let us know!
Ambassador Spotlight: Meet Ruvinda Nanayakkara – Manager Product and Innovation, Spirit Super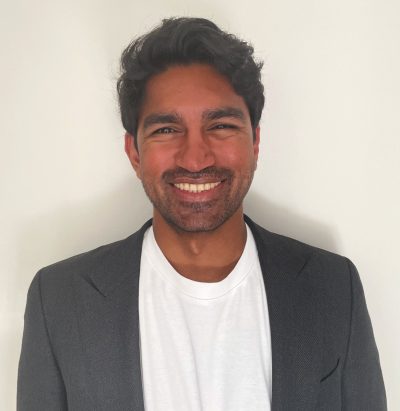 My journey to becoming an actuary was the result of a happy coincidence.
Growing up in Sri Lanka, it was normal to follow the traditional career paths of engineering, accounting, medicine, and law, but these careers didn't resonate with me. I knew I was good at math and I didn't enjoy memorising a lot of information, so I knew I wanted to pursue a career that is more oriented towards maths.
One day, I stumbled upon the field of actuarial science by pure chance. At a family gathering, my uncle's friend, who happened to be one of four actuaries in Sri Lanka at the time, introduced me to the world of actuarial science.
When he explained the exciting and diverse work that actuaries do, that's when I knew I had found my calling. At the time, it was a niche profession in Sri Lanka which made it even more appealing to me. From that moment on, I was determined to become an actuary and embrace the challenge of obtaining the necessary qualifications to be part of this very special profession. That journey brought me to Australia.
When I started university and told my economics professor that I wanted to become an actuary, he tried to discourage me. "That's really hard," he said. "Not many people finish the qualification." But instead of scaring me off, his words only made me more determined. I was up for the challenge of obtaining a difficult qualification that would set me apart from the rest.
Thanks to that chance encounter, I discovered my passion and set out on a path that has led me to where I am today, and I couldn't be happier with my choice.
CPD: Actuaries Institute Members can claim two CPD points for every hour of reading articles on Actuaries Digital.