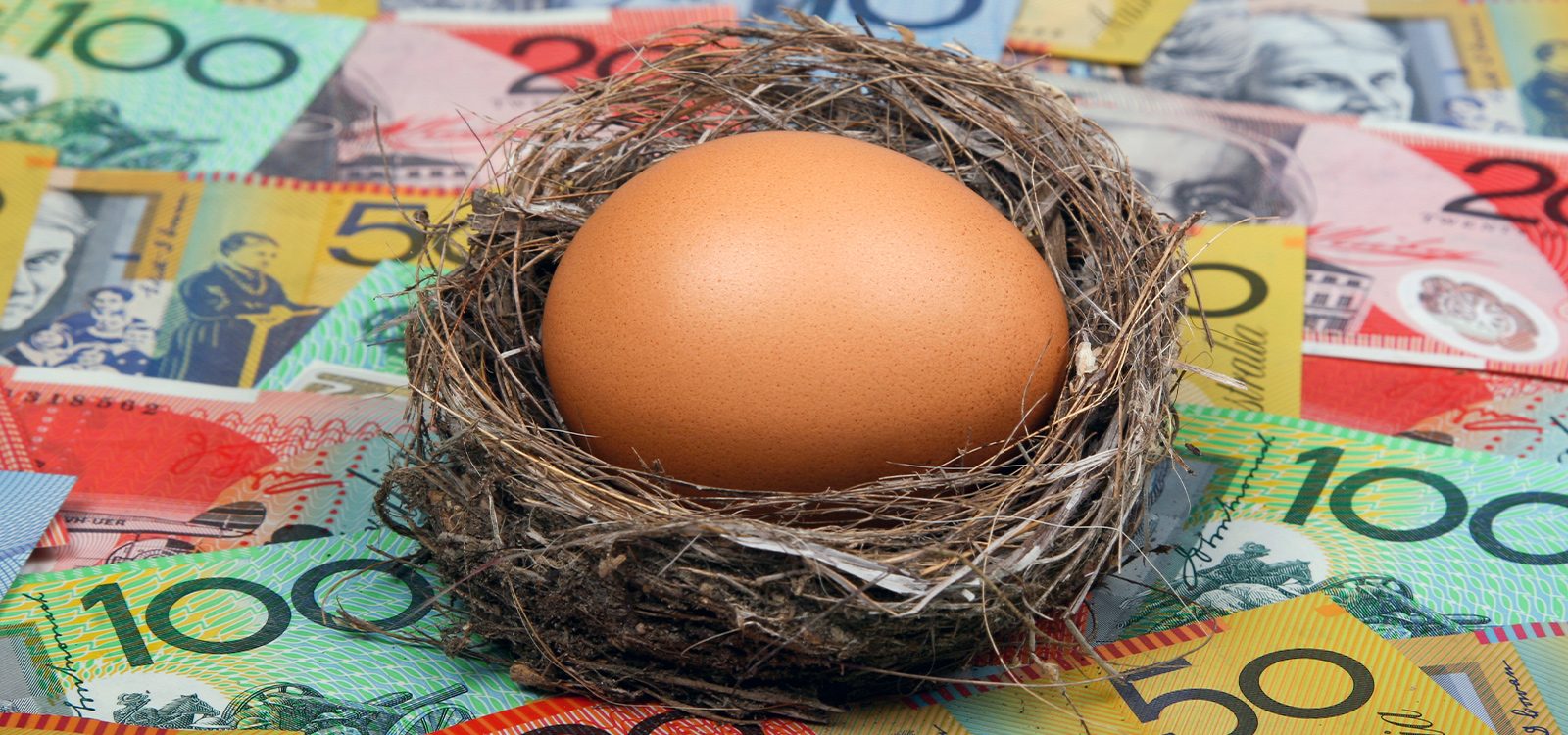 2022 All-Actuaries Summit
Want to change the world? Then work in super!
At the 2022 All-Actuaries Summit, Naomi Edwards, Ruvinda Nanayakkara, Christine Li and Brnic van Wyk started a conversation about how as a profession, we can develop the passion and member interest in the superannuation industry. 
What is the problem?
For the last 10 years, the number of new actuaries coming through the system and electing to study superannuation through the Actuaries Institute has been significantly less than other industries. In 2021 for example, only two Members studied the Institute's Superannuation and Retirement Applications subject, compared to 150 studying life insurance and 158 studying general insurance.
This is a surprising statistic considering the vast size and substantial influence of the superannuation industry. For the average Australian, super is by far their biggest asset apart from their house, and further, the allocation of 10% of income to super is much larger than expenditure in other areas such as insurance. Despite this, few Members are choosing to study in this increasingly growing area to obtain a professional qualification to work in the $3.4 trillion industry.
Speaking to actuaries from the superannuation industry
The panel showcased a video that featured a range of actuaries working within the superannuation industry to hear their experiences and get their insights on how to develop the industry from an actuarial perspective.

Examples of the work these actuaries are doing:
Designing products to provide retirees with financial confidence and security in their retirement.

Educating and empowering financial advisors to use models that take account of risk when making recommendations for their clients.

Presenting to and persuading companies and fund boards.

Various tasks involving sophisticated data management and analytics.
The superannuation industry is huge:
Superannuation funds are massive and significant financial institutions, being a major investor in Australia and overseas.

It is an industry that affects essentially every working Australian's life, from students starting their first full time job, to people looking forward to a peaceful retirement. There is the opportunity to help a lot of people in all stages of life.

There is more money flowing into super funds from contributions than money flowing out to members as benefits. This provides the opportunity to think about new innovative strategies for investing.

Superannuation funds are in charge of allocating over $3.4 trillion of capital, allowing for exciting and powerful ethical decisions every day.
Super can change the world:
Focussing on the long term and looking for sustainable companies and assets that will continue to provide good returns into the future.

Helping to improve the financial security of so many Australians.

Empowering directors to make better decisions for society.

Balancing making the most money for members in a way that doesn't have horrific risks or consequences for society or bad outcomes for people.
Super can help all of us:
Actuaries working in super can apply their skills for the benefit of all Australians. Retirement is complex, whereby retirees need to make a range of decisions such as what to invest in, what risks they are willing to take, and what lifestyle they want. With so much uncertainty inherent in these, actuaries are very well placed to help retirees make decisions considering their risks.

Working in super is a noble cause involving looking after people's well-being. It provides a great platform to help more Australians enjoy a better retirement.
What's the most exciting thing you have done in super?
To give a sense of the stimulating and diverse tasks entailed in the superannuation industry, the panel reflected on their most exciting experiences. 
Christine Li: Launching a wider educational communication piece to explain what superannuation is and how it connects with what's happening around us and to lift the financial literacy of everyone.
Brnic van Wyk: Leading an investment team for one of the largest funds in the country and travelling extensively internationally, providing the opportunity to meet many world leaders in the industry.
Ruvinda Nanayakkara: Running an innovation incubator giving the freedom to think differently about ways to really change the whole experience for members and challenge the status quo.
Naomi Edwards: Co-signing a letter to the Rio Tinto Board about the Juukan Gorge explosion and the company's response which contributed ultimately to the resignation of the Chair and CEO. This demonstrates how a super fund can both protect members' financial interest and effect ESG change within a company.
New Actuaries Institute Superannuation Syllabus
The Institute's superannuation syllabus has been changed and is now an exciting syllabus covering engaging topics such as ESG inside super, new product development, member outcomes, and member experience journeys. These are skills and experiences highly sought after from superannuation funds, who spend years training employees in these areas.
Summary
Superannuation funds are large complex organisations that need to better manage their risks and opportunities. Actuaries are perfectly placed to help them do that. Working in super provides an avenue to change the world through improving the financial security of Australians and helping them to enjoy a better retirement. By starting a conversation about the diverse and engaging tasks involved and implementing the new superannuation syllabus we can develop the passion and member interest in the industry.
CPD: Actuaries Institute Members can claim two CPD points for every hour of reading articles on Actuaries Digital.