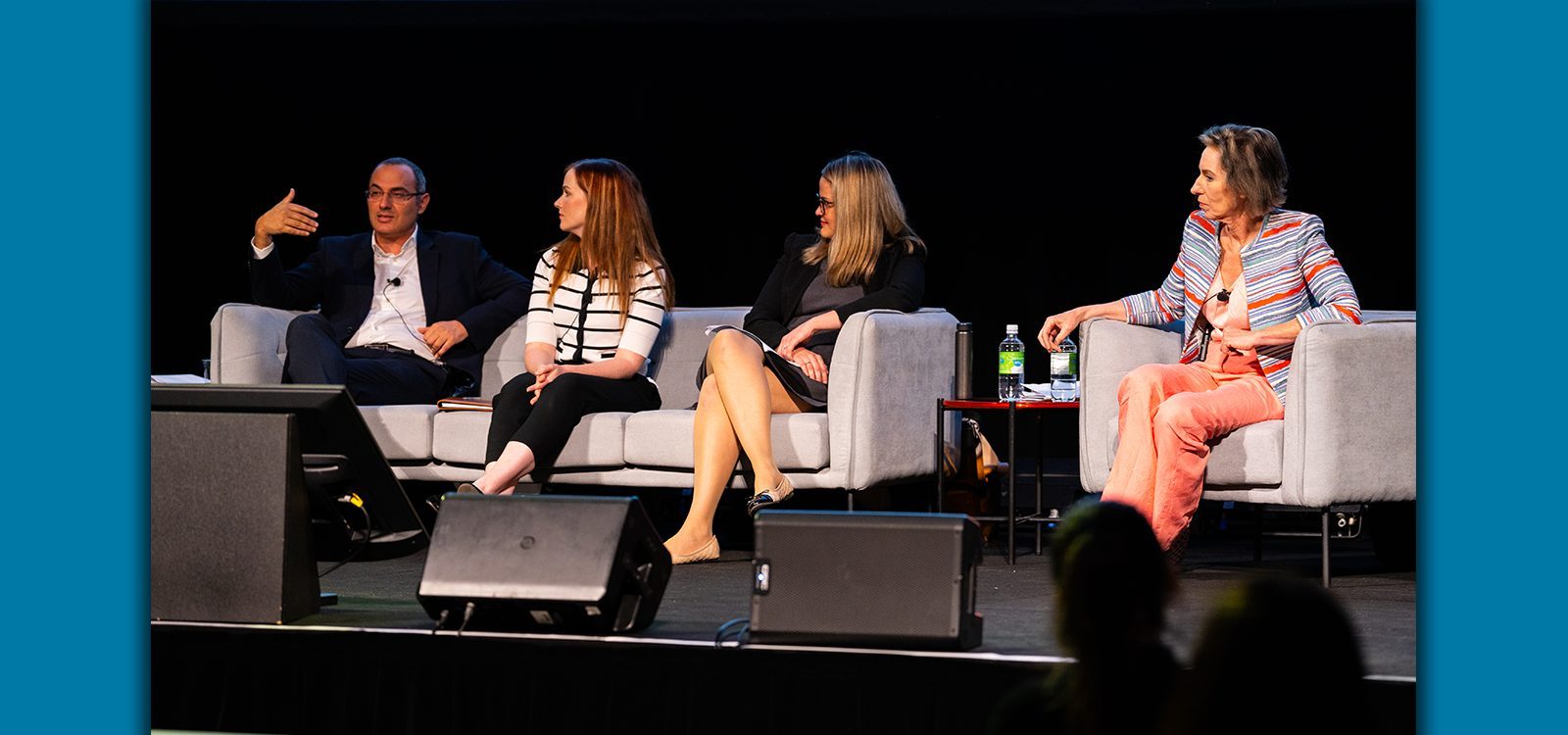 2022 All-Actuaries Summit
The challenges of leadership in post-COVID world
COVID-19 has made an indelible mark in Australia and the world, a mark so profound we are still yet to see the full effects for years to come. While we saw economies, health systems, and governments struggle to overcome the challenges brought on by the virus, the realities of living in a pandemic was felt the most in the workplace.
Many speakers at this year's All-Actuaries Summit touched on how COVID-19 has changed the course of their work and future from across many different sectors.
It was also the focus of the plenary session After the Mask? Extraordinary Leadership in a Post-COVID World. During this session, a number of diverse voices gathered on stage to talk about the challenges in leading others in a world where employees and workplaces have been disrupted.
The session's Chair Naomi Edwards, Summit Convenor/Non-Executive Director, introduced speakers Adam Geha (CEO and Co-Founder, EG), Alison Pennington (Senior Economist at Centre for Future Work, The Australia Institute) and Elise Sharpley (Partner, Deloitte Consulting and author of The Future of Work).
Speakers each expressed their views on how the pandemic makes being an effective leader much harder, the pros and cons of working from home, expanding unpaid work hours in workplaces, the rise of deriving more meaning from our work, and what does a post-pandemic life look like.
"Leaders are energy magnifiers"
Naomi first introduced Adam Geha to the stage, where he spoke on his personal experiences as a business leader, a boss, and a family man dealing with COVID.
With the pandemic bringing about many positives such as more family time and boosts in productivity, Adam said leading a business during lockdowns and disruptions was tough.
"Leadership is hard. It's quite possibly the hardest thing that I've ever tried to do, and the pandemic has made it even harder," he said. "This is mostly because of all the isolation that we've been through in the last couple of years it's greatly affected our energy."
Adam stressed the importance energy levels play in workplaces, where it can make or break a business.
"Energy is a really big deal you can't achieve anything worthwhile in business without it," he said.
To illustrate his point, Adam used an example of having 100 employees where you lifted their energy by 10%. This is the equivalent of hiring 10 new staff members without spending more on hiring.
"If you are lifting the energy of your team and you're increasing the optimism then you're a leader," Adam said. "If you're bringing the energy down or injecting pessimism then you're the opposite of a leader. You're an energy black hole. You're an anti-leader."
The challenge for leaders is to help rekindle that flame that may have gone out or dwindled in employees. The way leaders can make it brighter is by magnifying their energy.
"Leaders are energy magnifiers. They are encouragers. They lift up others and they take great care not to unnecessarily put anyone down."
Adam described activities and initiatives he introduced at his company, EG in an effort to keep up morale and energy during a stressful and isolating time.
Employees were treated to prize giveaways for exercising and walking with colleagues, encouraging the sharing of memes and comedy skits, hosting themed work drinks, employee gift boxes, staff outings at the Crown Casino, and even supporting staff bike riding events.  
"Encouraging people to exercise in the great outdoors with their workmates we believed would reduce burnout and recharge energy levels," he said.
"When it comes to energy, each of us can either be a stagnant swamp or we can be a flowing river. Choose to be the flowing river, and do that consistently, and you will be a leader. The world is always in need of more leaders, especially now."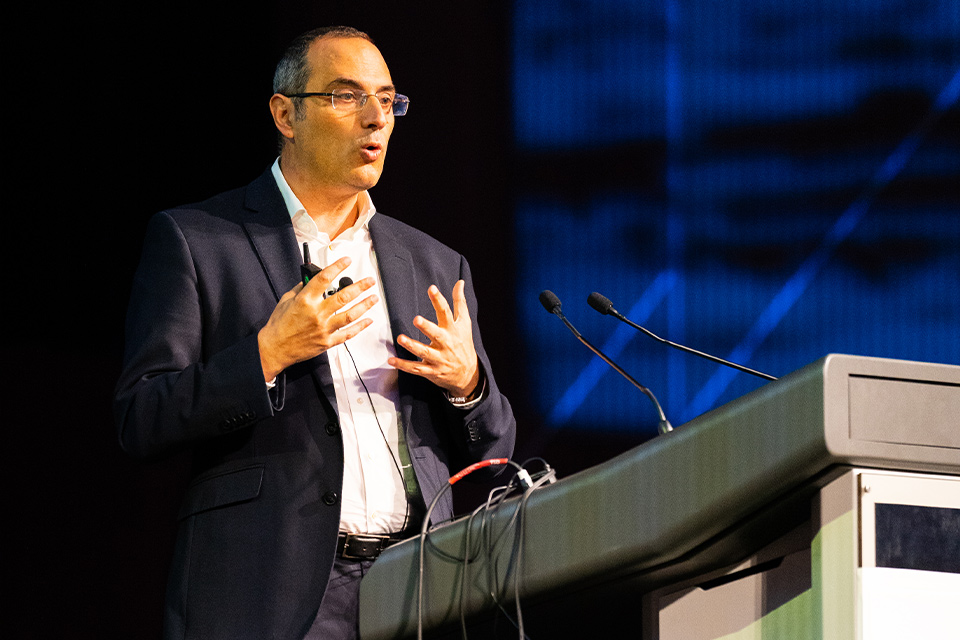 Why we can't go back and unseen costs of COVID in workplaces
Senior Economist at Centre for Future Work Alison Pennington followed up by describing what we are collectively going through right now in one word: 'liminality'.
Alison explained 'liminality' as a space where you're in a transition and don't know what's going to happen next.
"You don't know what's going to happen next, and you know that where you are right now isn't certain. You can't go back. You don't know what the forward picture looks like," she explained.
Alison believes workplaces and employees can't return to a pre-pandemic world as attitudes, beliefs, and structures have changed.
"We've been changed for good, but we don't know that yet and we're still working that out," she said.
Alison said despite Australia having many educated, engaged, and passionate workers, employers are still very traditional, favouring out-dated workplace hierarchical models and are less willing to give agency to their workers.
When workers moved to working from home arrangements during the pandemic it led to a number of benefits, including a surge in productivity where Australia had been lagging for some time. But it also created problems.
Alison said the expectations that flexible working arrangements would create more time for family and passion projects never materialised. Instead, the data is showing people are doing more unpaid overtime which is compounding mental health issues.
"Unpaid work hours are expanding," Alison said. "Unpaid overtime hours markedly grew over the pandemic, reaching an average 6.1 hours per week which equates to 319 hours a year or over eight standard working weeks.
"That is what the average Australian worker is putting in for free every year, outside of their standard work hours."
Alison finished her speech by encouraging employers to take a leaf out of Adam Geha's book and invest in workers' long term. She also believes raising wages and investigating the four-day work week as ways to change how we relate and organise work for the better.
"We can't continue this race to the bottom of burning people out and replacing them knowing that there are hungry people ready in the labour market to take their place," she said. "What the pandemic has done now is kind of recalibrated the decision-making of employers."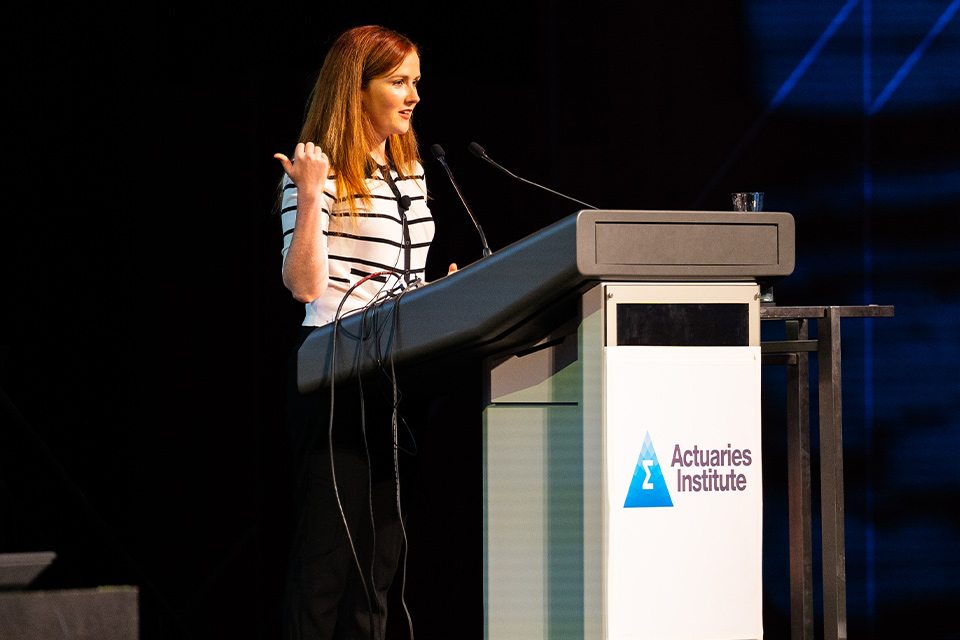 Employers adjust to a new way of working
Partner at Deloitte Consulting and author of The Future of Work, Elise Sharpley took the podium for the final presentation for the session, describing the changes workplaces faced during the early stages of the pandemic.
Elise said many businesses literally had to adapt overnight with a more agile approach they weren't used to by making quick decisions around new technology and moving away from silos.
Smart businesses took advantage of using these new ways of working and technology to automate some of the dull, dirty, and dangerous work and focus on creative outputs through specialised teams.
"I think this is one of the big trends that a lot of organisations and leaders are looking at now and it's not just an agile set of principles to adopt but a fundamental new way of working," she said.
Elise said another trend to fall out of the pandemic was employees using their newfound flexibility to not only spend more time with family, but also question the what, the how, and the why of their work.
This had led to workplaces having to think differently about attracting quality candidates who are more conscious of what they want to do and the impact they make in the world.
"We want to get up out of bed and do something meaningful. Something that speaks to our hearts. Something that gets us excited," she said.
"Leaders are starting to look at and trying to solve this idea of not just burning and churning through a limitless labour pool but curating new work experiences with fundamentally new rituals and ways of working.
"There's a lot of really exciting things that we've seen during the pandemic which are really hard to unsee."
But with all the upsides, there are some downsides to flexible working arrangements. More are doing unpaid overtime with women disproportionately impacted by increased work hours adding on to an already busy workload.
There's also issues with re-engaging employees by getting them back into the office. Employers now must 'earn the commute' and start making their workplace a destination and not an obligation.
Elise said these trends and phenomena appear to be great opportunities to provide employees with flexibility they need, but many employers haven't fully thought through how it will impact different groups. But that shouldn't stop organisations from trying new things or changing what they have already adopted.
"Start looking at what are those experiments you can run. What are some of the things you can try that increase energy levels or that provide greater equity and inclusion for your workforce?" she said.
"What are some of the implicit assumptions around the new rituals that maybe you adopted out of necessity, but you haven't necessarily curated intentionally."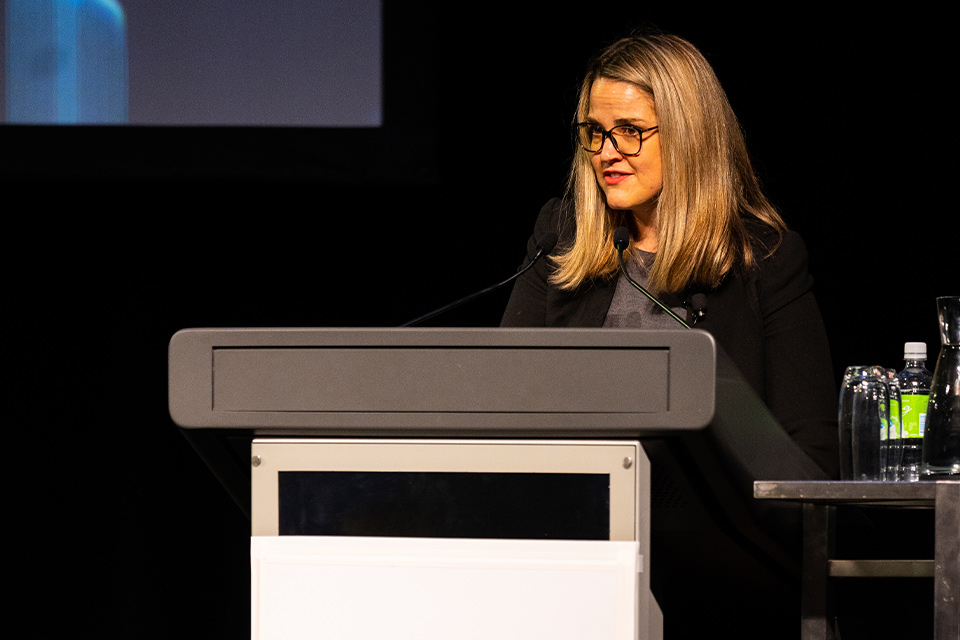 Watch below for a creative summary of the plenary session!
CPD: Actuaries Institute Members can claim two CPD points for every hour of reading articles on Actuaries Digital.