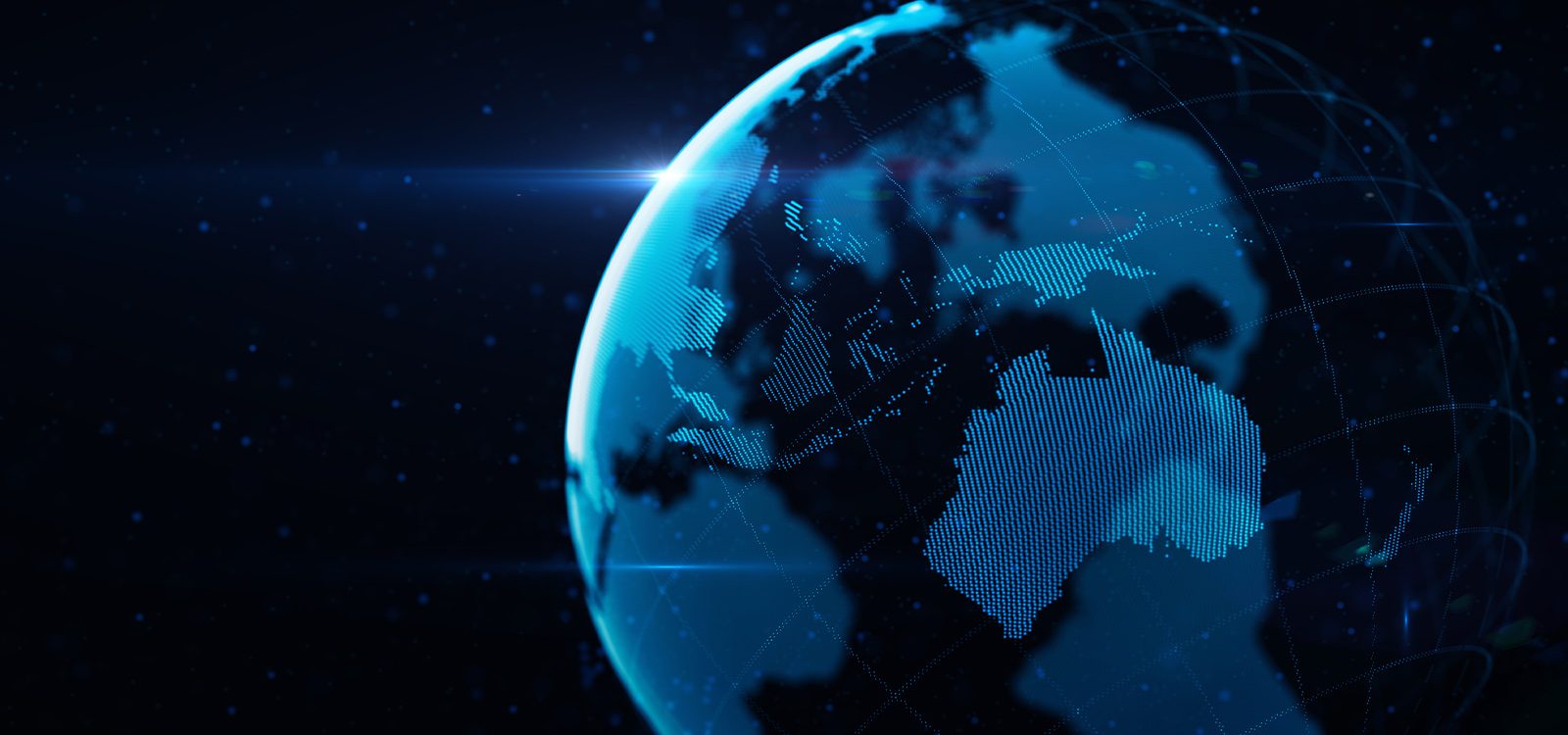 Event Reports
Be respectful, speak up, and challenge the norms: APAC Ethical and Professional Seminar tackles big questions
In an age of constantly shifting big debates, actuaries across the Asia-Pacific region are at times caught in the middle of hot topics and controversies around ethical behaviour in the professional world.
While many associations provide support, resources, and codes of conduct to help guide decision making, acting on an ethical question within your work is nuanced and may also be culturally specific.
This means actuaries may not know how to make the first step or know what to do when they see unethical or unprofessional behaviour.
And many of these issues are new. They can concern everything from diversity to employment practices, to algorithmic bias in our technology. It's hard to know how to be right.
To attempt to bring these issues to the forefront, the Actuaries Institute hosted a new event for actuaries and colleagues across Asia-Pacific.
The APAC Ethical and Professional Seminar is a space for actuaries to examine these challenges and share and learn from practitioners across Asia.
Hosted by Actuaries Institute President Annette King, the event was separated into three themes ('Data Ethics', 'The Ethical Role of the Actuary' and 'Behaviour and Reputation') to address some of the larger challenges that exist in this part of the world.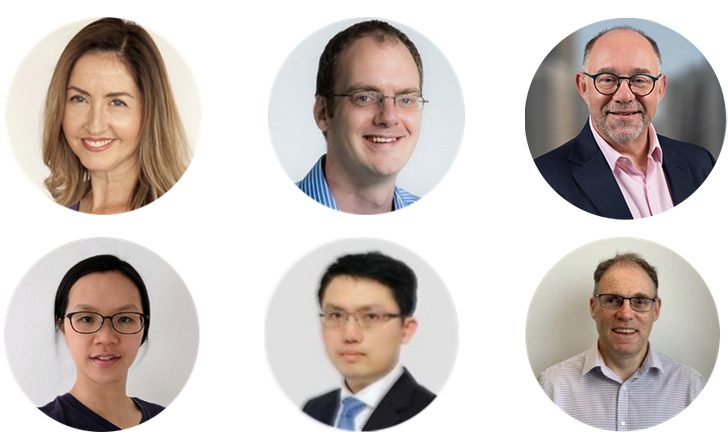 Behaviour and Reputation
Member of the Professional Conduct Committee at the New Zealand Society of Actuaries, Brian Lenehan kicked off the seminar to discuss the experiences of a small membership addressing conduct and behaviour.
Brian highlighted how actuaries face issues around behaviour daily and believes distinguishing between ethics and behaviour is important.
"Behaviour is really what we actually do," he said. "What we've got to make sure is that we do the right thing and that we don't tolerate others doing the wrong thing."
"Ethics, as far as I'm concerned, is the framework for the decision making. It's deciding what is right and then having the courage to do it… I think it always starts with ethics and it's followed by behaviours."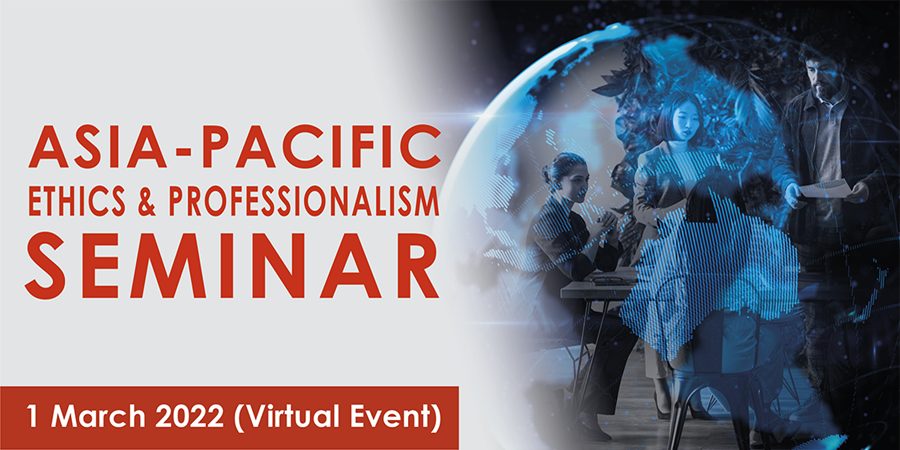 Brain used a New Zealand example to highlight issues around ethics and behaviours, specifically the Bazley Report, an independent review of a law firm's handling of sexual harassment and misconduct.
The report outlines numerous issues including widely inappropriate behaviour, poor treatment of junior staff, and harassment of interns which became a watershed moment for the whole legal profession in New Zealand.
Brian said that senior lawyers were too busy to notice and there was a failure to speak up. The event went on to undermine public confidence and even sparked protests. Brian said the report was relevant because the actuarial community in NZ was small, there's a much greater chance of the community finding out about another's misconduct. Unlike other associations that might have tens of thousands of members making anonymity easier.
"We need to be respectful to each other because there's nowhere to hide," he said.
Brian also mentioned the importance of building trust as a key part of an actuary's work.
"The impact of our work is quite long-lasting. As we know, customers often have a lack of information, and they rely on the actuaries. It's on trust… that customer reliance on our work and our behaviour is really important."
Brian wrapped up his session on the importance of speaking up and putting in place strong governance and structure.
"One thing I've learned it's important there's a process that's there for all parties. Victims need to be considered if there are issues."

Data Ethics
Actuaries Chris Dolman, Director Data and Algorithmic Ethics at IAG Sydney, and Ada Tong, Product Director – Property Data Solutions at Domain, shared their views on the key data ethics issues dominating conversations across Asia.
Chris outlined some of the reasons why data and ethics around its use and handling is such a big topic right now. This includes ongoing reforms around the world such as GDPR, APRA CPS234, and the EU's proposed AI regulation which have made it a topic hard to avoid.
Another reason why data can be controversial is the more precise the data, the more challenges it reveals. One example Chris outlined was an algorithm in the US criminal justice system used to assess the risk of people re-offending after they're released on parole.
The algorithm was accused of being racist with data pointing to the fact that certain types of errors were made at higher rates for black people, disadvantaging them as a group.
The designers of the algorithm responded by releasing data stating that risk scores and the chance of re-offending are almost the same among races within a margin of error.
Chris said these situations often left researchers with difficult choices.
"We need to be a lot more clear about what we actually want in maths because when you translate this into data, you reveal these inconsistencies in these problems that we perhaps haven't worked out what we want to do," he said.
"What do we actually want? What are we prepared to give up?… This is a very tricky thing to grapple with."
Chris believes that there are also many cultural incentives, such as a "move fast and break things" attitude, that drives poor behaviour around data ethics.
He says attitudes and goals that don't properly take data ethics into consideration can snare actuaries into ethical problems with no clear direction.
"There's no rule book that you need an ethical framework to help you work through these difficult questions."
So how do actuaries face down ethical quandaries in the data realm? Chris suggested seven ways to help solve these types of problems, including: 
Always ask 'should we' not just 'can we'.

Get practical and real.

Seek diverse views, co-design with customers.

Focus on underlying spirit and intent.

Take suitable care, manage risks.

Maintain competence as things evolve.

Add value to ongoing public debate.
"Actuaries have a unique combination of skills, some quantitative skills, some business skills and a general motivation for the public good is in most of our code of conducts," Chris said.
"Actuaries can add a lot of value to the public debate, and I encourage all of you to do so."
Ada Tong followed up the data ethics discussion saying in her role it was vital she ensures the data was not only useful, but it solved the right customer problems.
"What are our customer's expectations of what we're doing with the data? Many of us work for consumer brands and the data we're working with often allow a lot of opportunities around the consumer data," Ada said.
Ada took everyone through a hypothetical scenario as an actuary working at a life insurance company working on a customer acquisition model for the call centre to prioritise customers.
In the hypothetical, questions arise around where the data has come from and soon realise consent from customers to use their data is unknown.
Ada asks the audience what would they do in this situation and does working in a different industry or area change your decision to continue to use the data?
Ada wraps up by suggesting we change the language around data and prioritise the things that are important and ethical.
"There's a bit of a cultural shift we need in the data world. Are we here really to 'mine data', 'monetize data' or 'commercialise data'? Is it really the new goal?" Ada said.
"Customer data is provided to us by people who are granted the right to use it by our customers in return for the value we provide back to them. Let's make sure that this value exchange is fair and sustainable."

The Ethical Role of the Actuary
The final session was hosted by Alan Merten, Lead Partner, Actuarial & Insurance Solutions at Deloitte Australia and Alexander Wong, President of the Actuarial Society Hong Kong and Group Chief Actuary HSBC Life Hong Kong.
The two tackled the topic of the ethical role of the actuary in the business world. More specifically, how do actuaries balance the needs of stakeholders while remaining ethical?
Alan and Alexander guided audiences through various case studies around ethical quandaries that have arisen out of emerging and long-standing industries across Asia and wider.
The team familiarised the audience with the six principles in the Code of Conduct, which all actuaries in Australia abide by, including:
Acting with integrity

Compliance

Competence and care

Objectivity

Speaking up

Communication
While all the principles play a key role in behaving in an ethical way, Alan believed communication was a key function in how actuaries address problems.
"We can be very technical in some of our language," he said. "If we don't get across what we need to, us saying something and hoping that people understand it, might mean that they haven't picked up properly what we were trying to say," he said.
Alan said because we actuaries are dealing ultimately with the lives of people in our communities, it's important we act for them and put their perspectives at the centre of our considerations.
Alex then spoke about a case where recent regulatory investigations lead to Hong Kong's insurance watchdog seizing control of a major insurer after thousands of taxis were left uninsured and off the street.
Alex said it was an interesting case from an actuary's perspective as "there is a persistent underwriting loss across the entire industry on this segment."
With only fractions of the insurer offering the coverage liability, Alex posed the question: "reflecting the underlying experience or taking other risks, are there more sustainable ways to stabilise this insurance coverage for the critical transportation services in a major city?"
"How do we approach a tough underwriting market with potential underwriting laws?"
Alan said the real-life case study really highlighted how, as professionals who like analysis and accuracy, actuaries can find it difficult to communicate uncertainty. "But we need to raise risks of uncertainty," Alan said.
Alan also stressed the importance of creating products truly valuable to customers. Actuaries are trained to do cost plus pricing and look at shareholder returns, but this can lead to friction.
"Sometimes we struggle because of competition to make the profit that we might like to make, but there are absolutely markets and products where we can make super profits," Alan said.
"The question I think we should be posing ourselves when we are involved in pricing is, 'is that appropriate?' 'Is it ethical?' 'Is it sustainable?' And is it the right thing for the companies that we're working for to do?"
While there are many certainties in the professional world, Alan said when it comes to the case studies and hypotheticals posed during the session, many ethical questions have no right answers.
"For most ethical questions, there isn't a right answer. But as actuaries, we need to at least speak up and flag potential problems," he said.
In finishing, Alex and Alan commented on pushing the value of actuaries in these circumstances. Alan said actuaries can come face-to-face with sometimes what seem insurmountable challenges where bravery is also needed. "But you're not alone and can rely on the support of your associations and peers." 
"We carry a great brand of actuary," Alan said. "The profession that we're all part of has these attributes that are known, but that means we're also responsible for living with that brand and carrying it forward. Taking responsibility, being courageous and speaking up when we see things: that should be changed or acted on."
CPD: Actuaries Institute Members can claim two CPD points for every hour of reading articles on Actuaries Digital.