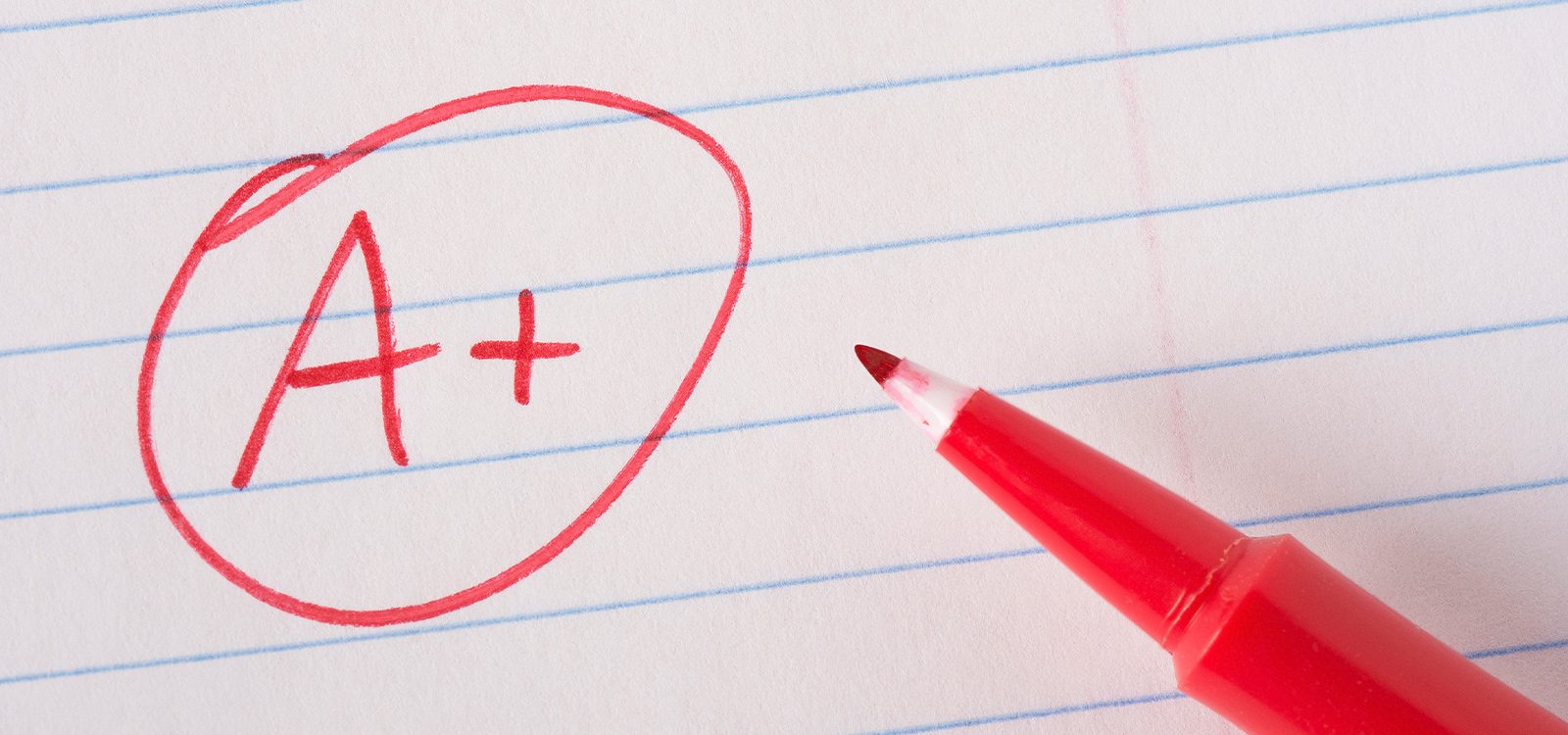 Education Update
Strong exam results! Congratulations to all
Congratulations to our 48 new Fellows, our 2021 prize winners and all those who sat exams and volunteered their time. Over the past four years, we developed 12 new subjects, introduced new teaching methods and made sure the student experience is at the forefront of everything we do. Our 2021 Semester 2 results show higher pass rates than previous years, reflecting the hard work and dedication of our students, the Education Team, and the 100 Fellows who volunteer their time to educate the next generation of actuaries.
2021 Semester 2 Results
As a profession, we are continuing to invest in transforming our professional development education program. It is extremely pleasing to witness exemplary pass rates while meeting the standards set by Council through the Education Strategy Committee (ESC) and independently verified by Fellows who act as independent examiners.
Congratulations to all our students who passed Semester 2 subjects on their journey to becoming a Fellow or Associate, and welcome to our 48 new Fellows.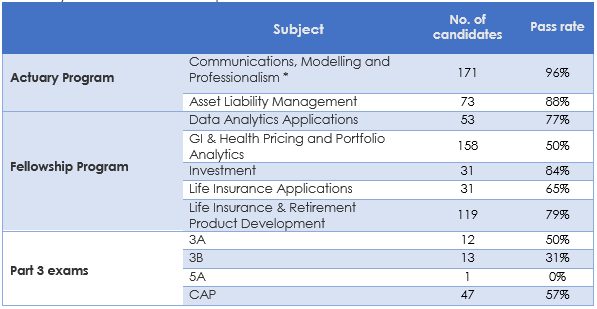 * The CMP subject replaced the two-day non-examinable professionalism course and high pass rates are expected.
These results demonstrate that well-prepared students will pass our new education program and that the rigorous assessment process involving the Education Team and our 100 independent volunteers (ESC members, Independent Examiners, Scrutineers, and Markers) is keeping our standards high.
There is no doubt that the Fellowship pass rates are higher than historic pass rates. However, there have been instances of Part III pass rates that exceeded 50%.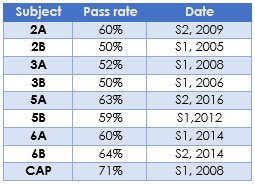 Two contributing factors to the current Fellowship pass rates are:
education scaffolding of subjects; and

placing the student experience at the heart of the system
The section below on student experience provides details on those factors.
A new pathway to qualification – Data Analytics
The introduction of the Data Analytics Applications (DAA) subject provides a new pathway to Fellowship. This enables students to choose between a final subject on Australian domain knowledge or a skills-based subject. Most students who took DA had already studied two principle-based subjects in either life insurance or general insurance.
A comment from a student summed up the different pathway – "The subject was extremely practical and gave a lot of opportunities to learn about industries and products outside insurance."
Data Analytics Practice Committee members who acted as markers were so impressed with the quality of assignment submissions that they are organising an Insights session to demonstrate how quickly actuaries can equip themselves in Data Analytics.
2021 prize winners
Congratulations to our 2021 prize winners, who have demonstrated academic excellence, sound critical thinking, and communications skills. 

About our governance structure
Council sets and monitors qualification standards through its Education Strategy Committee (ESC). Standards are maintained by multiple metrics, from the requirements to maintain mutual recognition and training with that of IFoA and SOA, through to benchmarking our subjects against related degrees from the Australian Qualification Framework (AQF).
There are also strict peer review frameworks in place for all Chief Examiners and over 100 volunteers involved in the marking, scrutineering and independent assessment of the subjects.
The table below shows the main parties involved in setting the assessments and those who oversee the process.


Our Independent Examiners have full access to the development of all assessment material, the scrutineering process, and the marking process. Each Independent Examiner verifies that the standard of assessments is in line with those set by Council through the Education Strategy Committee. ESC reviewers take a holistic view across all subjects but also perform in-depth reviews of nominated subjects. The Education Faculties are responsible for content and syllabus.
More information on the two programs can be found here:
Thank you to all our volunteers
Sincere thanks are extended to the 100 volunteers who work with us to educate our next generation of actuaries.
Want to know more about the new Education System – Student experience?
We have restructured the education program to scaffold increasing knowledge and skills at each stage of progression from university to the level expected of a newly qualified Fellow. 
A fundamental principle set by ESC is that: 'formal assessments must provide an expectation that a well-prepared student will reach pass standard.' A Chief Examiner is appointed for each subject. They are accountable for managing the student experience throughout the semester.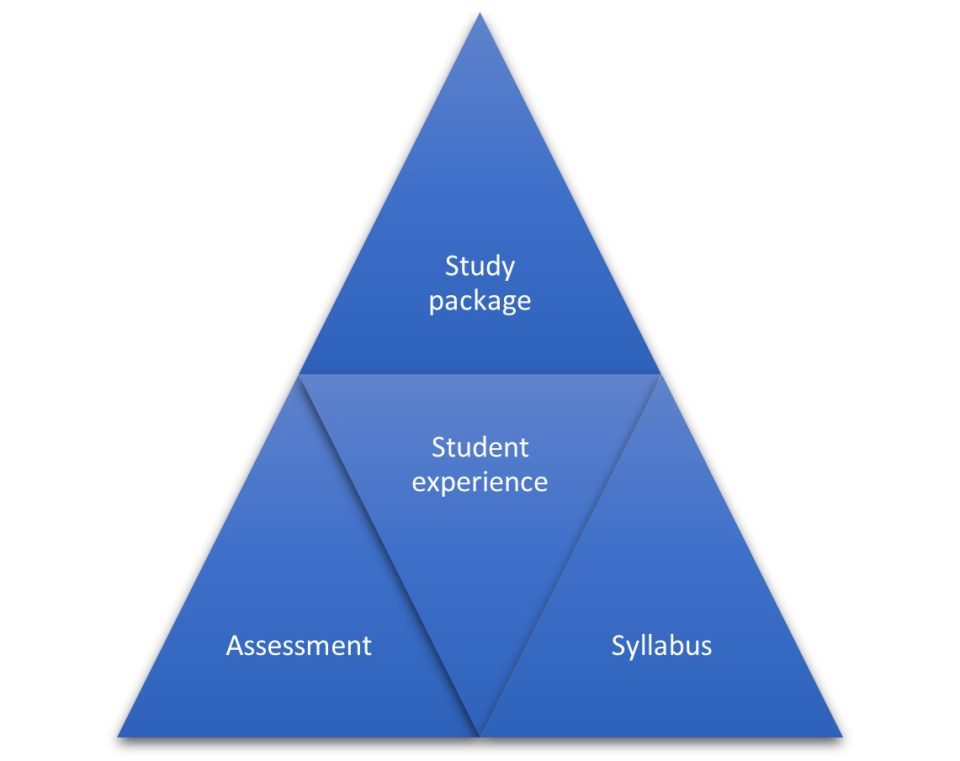 The Chief Examiner:
produces study material covering subject notes, examples, and exercises that enable a student to demonstrate the student outcomes described in the syllabus;

provides (virtual) weekly lectures that often incorporate industry practitioners;

builds a library of past lectures;

maintains a discussion forum and encourages students to not only raise questions but actively answer queries raised by others;

engages with industry primarily via the Education Faculties of the Practice Committees to obtain access to expert peer review and to ensure the syllabus is contemporary;

writes assessment tasks that are signed-off by an independent Fellow and align with the syllabus and subject material;

works as a team with other chief examiners to enable consistency in both standards and language.
Wrapping up
Our Chief Examiners have worked hard individually, and collectively, to create a positive student experience. The combination of weekly teaching, structured learning and student engagement have led to the subject results.
Once again congratulations to all the students who passed their exams.
CPD: Actuaries Institute Members can claim two CPD points for every hour of reading articles on Actuaries Digital.