Under the Spotlight
Under the Spotlight with the YAAB – Joyce Wang
Joyce Wang, Pricing Actuary at AIA Australia, features in the latest edition of the special Young Actuaries Advisory Board (YAAB) 'Under the Spotlight' series.
A summary of myself in one sentence…Just a young-ish actuary who seeks to achieve extraordinary things for our profession.
Why did I join the YAAB?…I was the Young Actuary Program Victoria President in 2019 and I have always been passionate about participating in and organising young actuary events. I joined YAAB to meet other like-minded young actuaries with a similar passion and to organise events that are aimed at our young members to empower them to take part.
What do I enjoy the most about being involved with the YAAB?…This may sound like an overly official answer, but this is really what jumps to my mind first. It is the PEOPLE! All YAAB members are so passionate about what we are doing. We have split into different streams and everyone is so motivated to deliver the initiatives that we are leading. For myself, I am working with Jasmine Nguyen to create a best practice guide for YAP across all regions as well as creating more collaborations for young members in each location. This initiative is important for YAAB and YAP that it will ensure that we will deliver quality events to you, no matter where you are. More collaborations will drive more sharing of good ideas and opportunities. There are other initiatives that have been delivered by YAAB and there are many more to come, so please watch this space!  
What has my experience been as a younger actuary so far in my career?…My journey as an actuary has been a very typical one. Developed strong interest in mathematics when I was a kid, and my maths teacher told me that there is this awesome job called 'actuary' that is fantastic and makes lots of money! I then went to the University of Melbourne and studied Actuarial Science and received a job offer after I graduated. Studying has not been smooth to me – I have failed my Part 3 exams couple of times, but I finally made it in 2018! It was a tough journey, but all the hard work really paid off.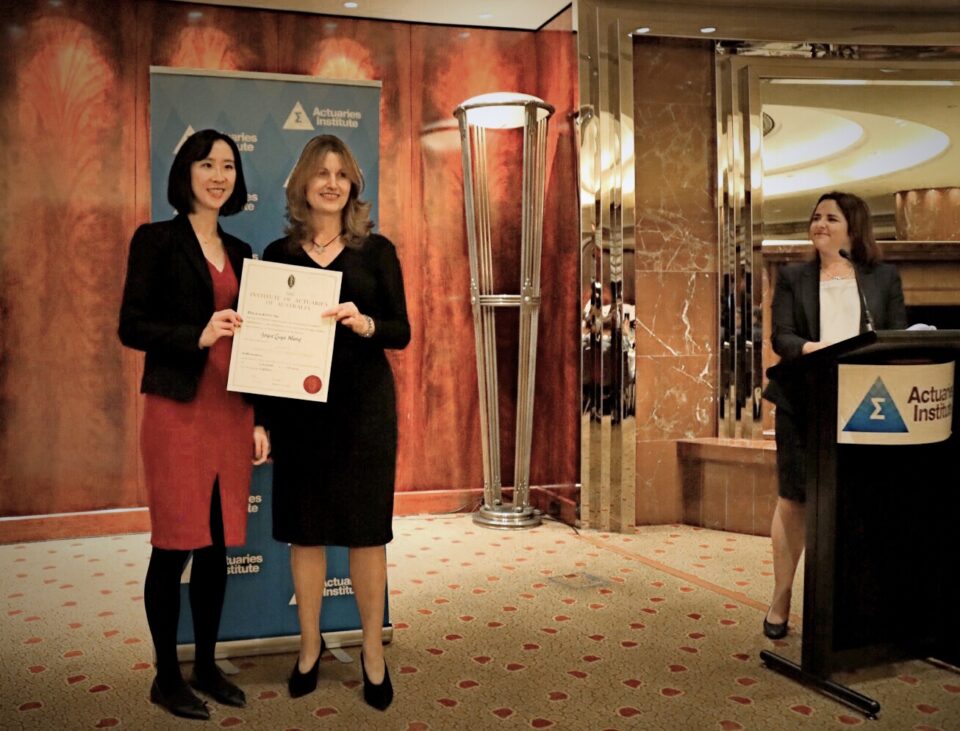 What excites me about the influence the YAAB has on the future direction of the Actuaries Institute?….55% of the Institute Members are under age 35. There are lots of us, but we are probably one of the less engaged groups with the Institute as well. I am excited that the YAAB creates a safe platform to engage our young members and for our young members' voices to be heard. The ambition is not only to get the young members' opinions out but also potentially influence some of the decision making with the Institute.  
My interesting/quirky hobbies…Travelling, cooking, drawing and watch criminal documentaries on Netflix.
My favourite energetic pursuit…My daily morning coffee on the couch.
I'd like to be brave enough to…Watch horror movies.
Short description of career…I got a graduate role in AMP when I first graduated, and I had my rotations in valuation reporting and pricing. I then joined AIA Australia around seven years ago. In my time at AIA, I proactively rotated myself through the different actuarial business lines to gain the most exposure and find my strongest passion. I have worked in valuation, risk management, group pricing and retail pricing. My current role in AIA is a Retail Pricing Actuary where I am responsible for delivering insightful analysis and pricing solutions to support the business in achieving its strategic priorities.   
I became an actuary because…It always appears on the Top 10 Best Occupations in the World list.
Where I studied to become an actuary and qualifications obtained…Bachelor of Commerce and Honours in Actuarial Science from the University of Melbourne.
What I find most interesting about my current role…There are always new projects to work on that constantly challenge my way of thinking.
10 years from now, I will be…Living in a big house with my husband with two dogs (one French Bulldog and one Golden Retriever) and two kids. Neither the dogs nor the kids exist yet and the husband is at a to-be phase. We recently got engaged. 
Why I'm proud to be an actuary…I am proud to be an actuary not only because of the important and well-respected work that we are doing for our organisations but also the supportive networks that we have formed over so many generations. I think this is really what made actuaries so unique from other professions. I have received help and advice from many actuaries in my career journey. All of them are so generous to invest their time and share their experiences and advice to me. I really appreciate all the help and advice that I have received. In order to give back to our community, after I qualified, I have been continuously volunteering at work and with the Institute with exam scrutineering, study support and mentoring.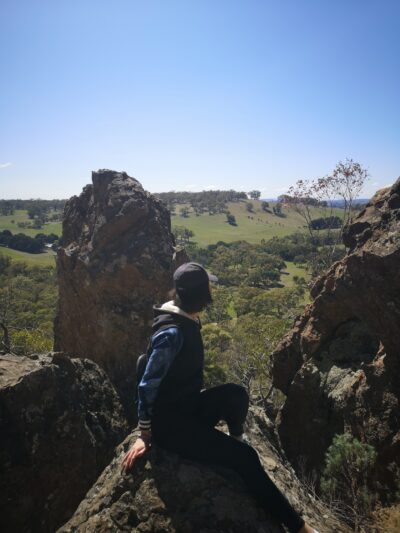 The most valuable skill an actuary can possess is …Translate the numbers into stories that even your grandma can understand.
At least once in their life, every actuary should…Volunteer in a Working Group or Committee within the Institute.
My best advice for other young actuaries…Try different roles at the beginning of the career to find out your passion and where you can add the most value.
Actuarial capabilities I use in my current job…Technical pricing knowledge, actuarial judgement, communication skills.
The most interesting or valuable job or project I have worked on in my career and why…As part of APRA's Thematic Review on Retail IP, AIA was one of the first insurers to launch an IP product based on the principle of sustainability. I was fortunate enough to participate in the end-to-end process of the product design and pricing of this important initiative. The project itself spanned across more than two years. I was given the opportunity to work with experts in all areas of the business and reinsurers to identify the issues of existing IP design and come up with a solution that addresses the sustainability challenges and at the same time provides appropriate protection for our customers. Working with experts from different parts of the business really expanded my knowledge of the whole product life cycle, and the broader ecosystem of the life insurance industry as a whole. This is one of the projects that I think I will proudly talk about even after I retire. I will probably share this story to young actuaries when I am part of RAG (Retired Actuary Group) 30 years later.
CPD: Actuaries Institute Members can claim two CPD points for every hour of reading articles on Actuaries Digital.