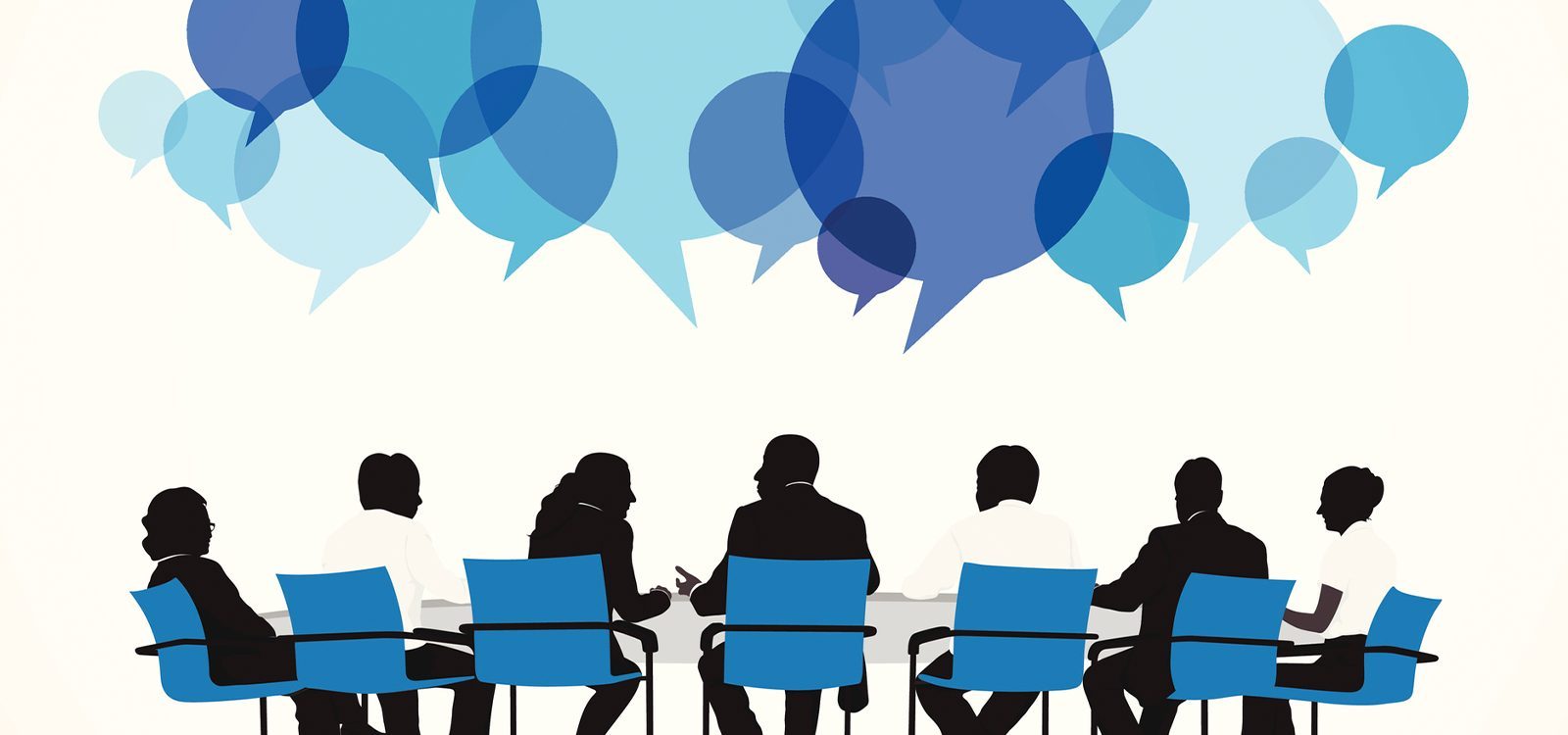 Event Reports
Effective communication – vital building blocks for actuarial advancement
Actuaries are renowned for their world-leading mathematical and analytical expertise. However, as actuaries professionally develop, they often find themselves working in senior roles which require high-end communication skills.
In the first Young Actuaries Program (YAP) Victoria event of the year, Michael Callan, Head of Education Development and Delivery at the Actuaries Institute, presented a seminar on essential business communication tools to help young actuaries enhance their communication skillset.
As actuaries continue to progress throughout their careers, they are:
important advisers, who are 'on tap' to support the decision-making process;

entrusted with presenting results catered for audiences from diverse backgrounds;

pitching ideas to important stakeholders unfamiliar with technical details; and

participating in board meetings.
Therefore, as trusted advisers, effective communication skills are essential.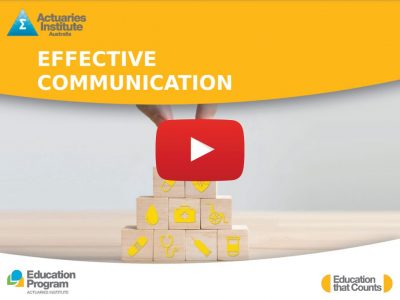 An overarching question posed by Michael was – how do we get a good response from the audience? He emphasised that relationships are at the heart of communication and highlighted the importance of trust. Without trust, how do we expect the audience to listen? Trust needs to be built slowly by delivering constantly. And once gained, it is very easy to lose.
It is also important to understand who the audience is, why they are there, and what do they want from you? Why are they present in the audience? The audience is unlikely to be immersed in the detail, so although it is crucial to have deep knowledge and be a subject matter expert, Michael warns us of the 'curse of knowledge'. Actuaries often fall into the trap of:
automatically using jargon;

assuming the basics are known;

jumping into a solution; and

jumping steps in a formula.
Even other actuaries in the room may not know the detail, so it is important to guide everyone through the technical details step by step.
Further, Michael adds that to form strong relationships, it is important to:
have a good personal standing by being sincere and demonstrating a good reputation;

show genuine interest in others;

collegiate by working with others' ideas before introducing your own; and

be useful by helping others overcome mistakes.
Michael also emphasised the importance of written communication. When 'communication skill' is mentioned, we often think of communication in the spoken medium. But Michael emphasises that effective writing needs to be acquired through conscious and persistent effort. Unlike our ability to speak, it is not an innate skill.
Michael presented an effective writing model of planning, researching, drafting, and revising. It is important to get people to review your work as soon as you can, and to not be afraid if your final product ends up being very different from your initial draft.
To close, Michael shared case studies from his own professional learnings. He talked about a challenge where he had to convince a board to continue selling deferring annuity products. Decisions at boards are made long before the board meeting – you cannot go cold into a boardroom with a huge idea. It is important to do 'pre-work' and be proactive and have these conversations in advance. People like their own ideas, so we need to do our best to work with them and allow them to make their own tweaks guided by our suggestions.
A big thank you to Michael for presenting an interesting and practical seminar, on a topic very important to any young actuary's career.
If you missed the session, watch the seminar in full or view the slides.
CPD: Actuaries Institute Members can claim two CPD points for every hour of reading articles on Actuaries Digital.