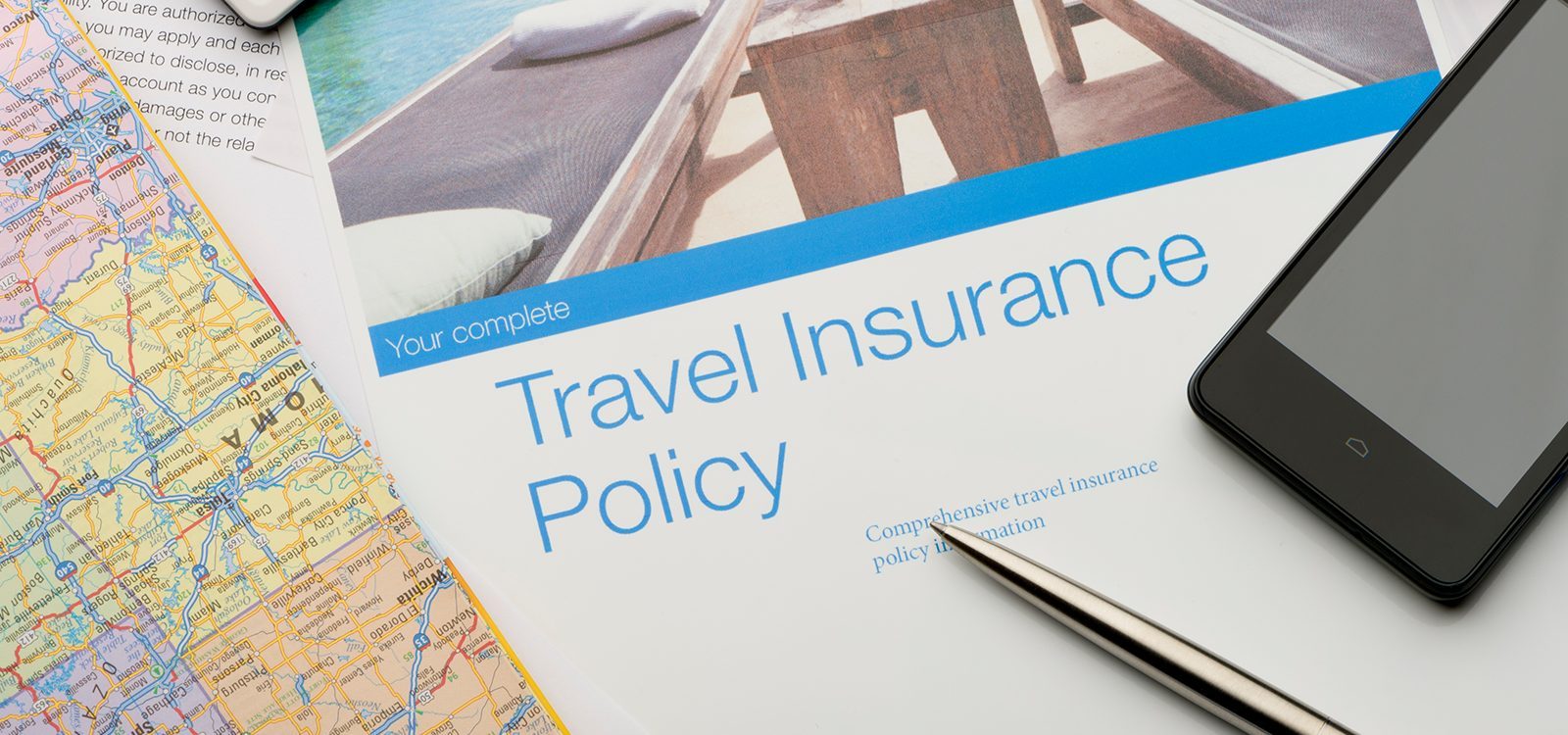 Covid-19 Blog
Customer expectations
Each year millions of travel insurance policies are sold to Australian travellers through agencies, credit cards and directly online. Prior to COVID-19, travel insurance was the third most complained about general insurance product to the Australian Financial Complaints Authority (AFCA), only exceeded by Home and Motor.
The pandemic has increased customer complaints about the product – over 80% of the general insurance complaints to AFCA sparked by COVID-19 have related to travel.
The growing number of frustrated and disappointed customers has placed travel insurance in the spotlight, presenting a significant reputational risk towards the industry. Customer expectations continue to be a key and critical focus for the financial services sector, particularly following the Royal Commission.
Customer reviews
Customer product reviews provide insights into customer needs and pain points. Analysing customer comment data for travel insurance from the productreviews.com.au website shows that since COVID-19 was first mentioned in February 2020, the proportion of negative scores (1-2) has increased significantly.  In April and May more than 90% of reviews posted were negative.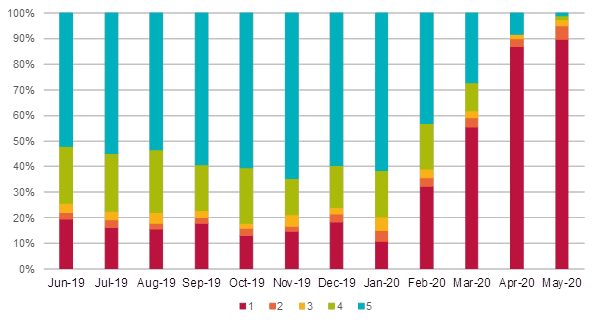 Using text mining to identify key themes and common customer issues related to COVID-19 showed that:
Around 70% of negative reviews related to product coverage including policy exclusions, inability to make a claim or lack of coverage.
Around two-thirds of negative reviews related to customer service including timeliness of communication, lack of response from the insurer or the significant effort required from customers to contact the insurer.
About 50% of negative reviews related to premium refunds including inability to receive a refund, complaints about receiving a partial rather than full refund and refund denial when a claim was lodged but not accepted.
Product coverage
More than half of the policies sold in the market prior to COVID-19 had pandemic/epidemic exclusions for cancelation ; most of the remaining insurers had "known-event" exclusions. Many insurers have defined the "known-event" date for COVID-19 as late January; this means any policies purchased after the "known-event" date, whether there was a pandemic exclusion or not, would generally not cover claims related to COVID-19. In addition, most insurers have policy exclusions related to closure of government borders or travel against government warnings. Due to the application of the above clauses many claims are being denied sparking customer complaints and media attention
The "known-event" date has been subject to debate, with the industry being interrogated as to whether clear advice was given to consumers about "known-event" exclusions, triggered in the last week of January, before the event was declared a pandemic by the World Health Organisation.
AFCA has since released guidelines for denied claims suggesting that pandemic/epidemic exclusions may be applied as long as the insurer clearly informed customers of the exclusions in writing and there was no misrepresentation of cover through an intermediary.
Premium refunds
Travel insurers are also facing an unprecedented challenge in the form of premium refunds as the travel ban has meant pre-booked insured trips will not go ahead. Many customers are demanding refunds while others who have received partial rather than full refunds have lodged complaints. 
Again, AFCA has released guidelines suggesting that if a traveller has no claimable losses, a premium refund or credit is a fair outcome. Travel credits need to be valid for at least 18 months and provide real value to the customer. AFCA defines extenuating circumstances due to health, age, severe financial hardship or purpose of travel no longer relevant (e.g. destination wedding) as examples of where a credit does not offer value and refund is more appropriate. Credits introduce its own challenges and risks for insurers as the future trip being insured via the credit is not yet known.
For refunds, AFCA suggests a prorated approach for annual policies and a full refund for single trip policies that have not started at the time of cancellation. Generally, customers are entitled to a refund of the unused portion of the premium. Some customers who have received partial refunds have expressed complaints notwithstanding there is an uneven incidence of risk throughout a travel insurance policy from pre-trip to on-trip exposure.
Service focus
Unlike other personal lines, travel insurance refunds outside cooling off periods are often unavailable leading to operational process challenges as the industry faces an influx of refund requests. Coupled with the increased frequency of claims due to trips being cancelled, insurer claims and service teams are dealing with a high volume of inquiries. This has left customers complaining about poor quality service and extended wait times.
Key learnings
While the COVID-19 hype means that pandemic exclusions are currently top of mind, a pandemic exclusion wouldn't have deterred the majority of customers purchasing travel insurance pre-COVID-19. Beyond the pandemic, insurers need to ensure policy terms and exclusions are clear to customers at the time of sale across all distribution channels. When over 50% of customers don't look at exclusions and over 20% don't look at the policy document at all, how can insurers innovatively engage customers with the product to avoid misinterpretation and ensure the customers know what they are buying?  
While the immediate priority for insurers is to address premium refund and claim requests from thousands of customers with cancelled trips, what learnings can the industry take from the operational challenges faced from heighten inquiry volumes? Can insurers use more automation to improve the customer service experience?
Insurers must rise to the occasion to provide fair solutions to their customers in this current environment. Failing to meet customer expectations can lead to significant reputational damage. Customers want transparency about coverage, seamless service, honest communication and an easy claims process. Insurers that rise to these new challenges, develop customer focused products and implement leading-edge technology will survive the COVID-19 storm and lead the market into the next phase.
CPD: Actuaries Institute Members can claim two CPD points for every hour of reading articles on Actuaries Digital.