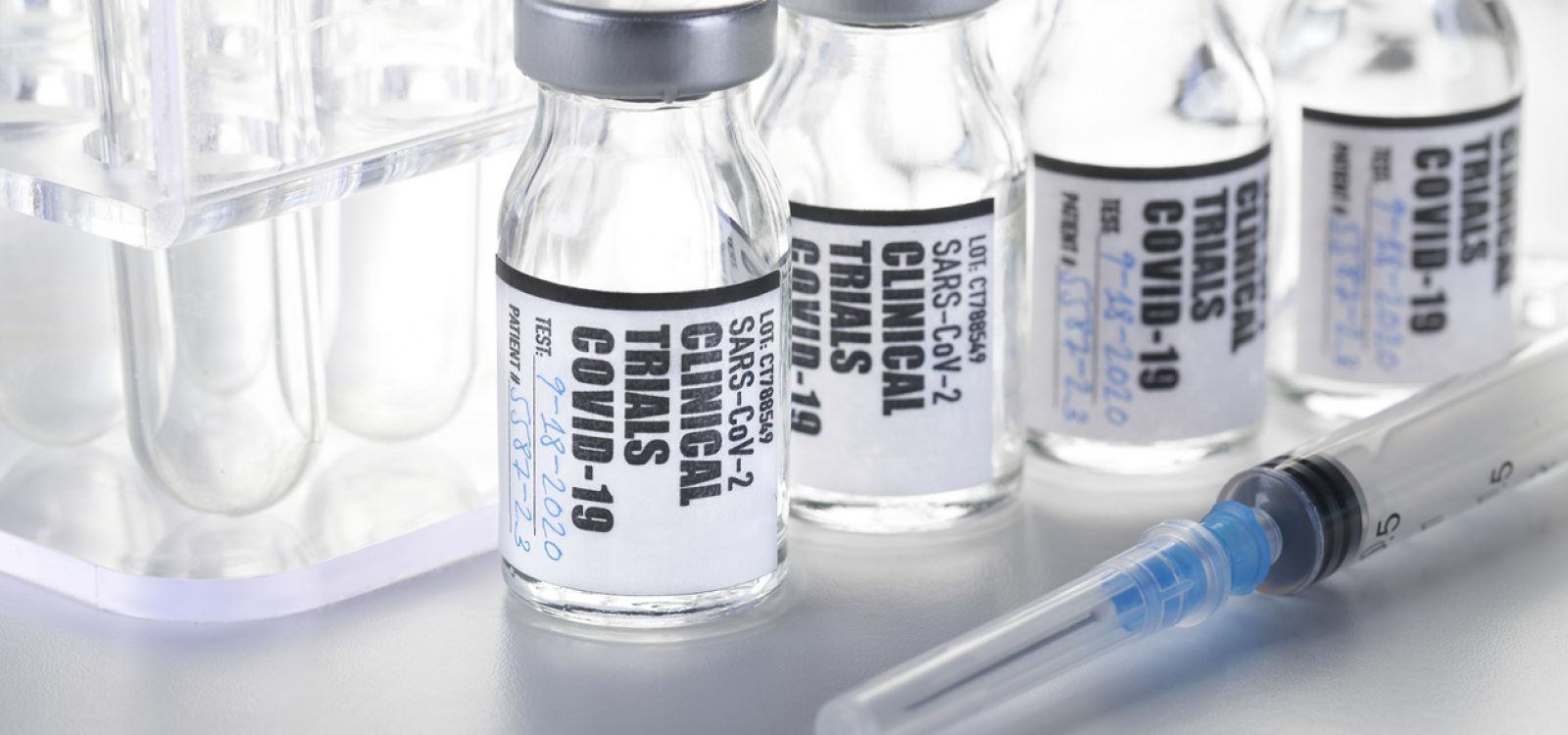 Covid-19 Blog
COVID-19 Monday Roundup 20 July 2020
In a week dominated by growing case numbers and in Australia, poor economic news, lockdowns and mandatory face masks in Melbourne, there were a few bright spots. Vaccine development continues apace, we're getting better at treating COVID-19 and mental health may have started to improve in Australia. Two COVID-positive hair stylists in the US inadvertently showed that face masks work when they avoided infecting any of 139 clients.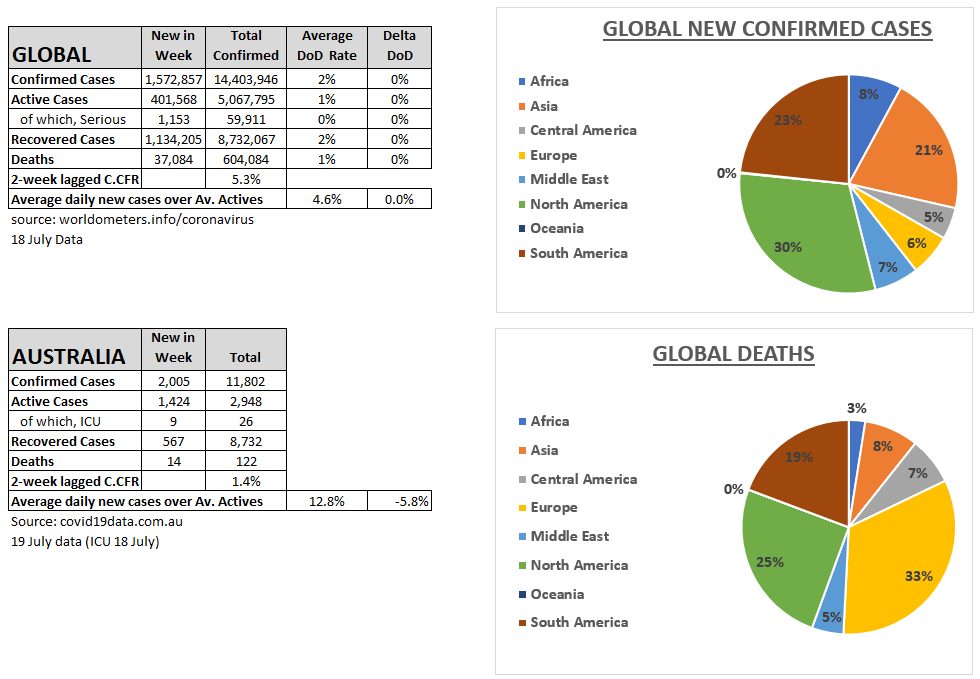 World Summary – 18 July
Despite a record week of new cases, the acceleration of the pandemic slowed a little this week, following the previous week's record number of new cases.
60% of new cases were in the USA, Brazil and India; nearly 30% were in just 19 other countries with over 10,000 new cases each, headed by South Africa with 87,000, 5.5% of the weekly total.
The US outbreak keeps increasing linearly, with no sign of flattening off. Deaths are also starting to follow case numbers up, albeit less steeply than the cases themselves. Increasingly, reports are coming through of mortuary and hospital facilities nearing their limits. IHME project ¼ million deaths by 1 November.
Global deaths were the 5th highest in any week at 37,084, while daily deaths have been increasing steadily since the end of May. Brazil, USA, India and Mexico accounted for 57% of all deaths, an outcome of their large case numbers more than higher death rates, except for Mexico which has death rates near those of Western Europe.
In addition to the US and India, there are uncontrolled outbreaks in countries in South and Central America and Africa. Brazil may have peaked in their outbreak. In Europe, Russia is bringing their outbreak down very slowly, and in the Middle East, most outbreaks are controlled again or heading towards control.
Melbourne and Israel are current case studies in how easily this virus can break out of control and inflict new devastation.
Australia Summary – 19 July
Victoria dominates the Australian situation with 2010 new cases, 95% of all new cases in Australia this week. Worryingly, there are multiple cases in several Victorian aged care facilities.Spread to multiple locations in Sydney, regional Victoria and regional NSW has prompted wider lockdowns in Victoria, new border closures, delayed border openings, and some limited tightening of restrictions in NSW. Face masks are being promoted by health authorities as a means to slow the spread and will be mandatory in Melbourne and the Mitchell shire from Wednesday night
NSW had 91 new cases, many linked to the Melbourne outbreaks. While there were just four cases where the transmission source has not yet been identified, NSW is on high alert given how rapidly the Melbourne outbreaks have been able to spread.
WA had 14 new cases and Queensland and SA just one case each, none from unknown sources.
Average daily testing is now up to nearly 60,000, and the discovery rates have risen to 0.5%.
According to Citimapper's mobility index (18 July data), Sydney's mobility is unchanged, but Melbourne has plunged to 12% of pre-pandemic mobility as a result of the renewed lockdown.
Key market update
New COVID-19 research this week
New on the Actuaries Institute website this week.
CPD: Actuaries Institute Members can claim two CPD points for every hour of reading articles on Actuaries Digital.