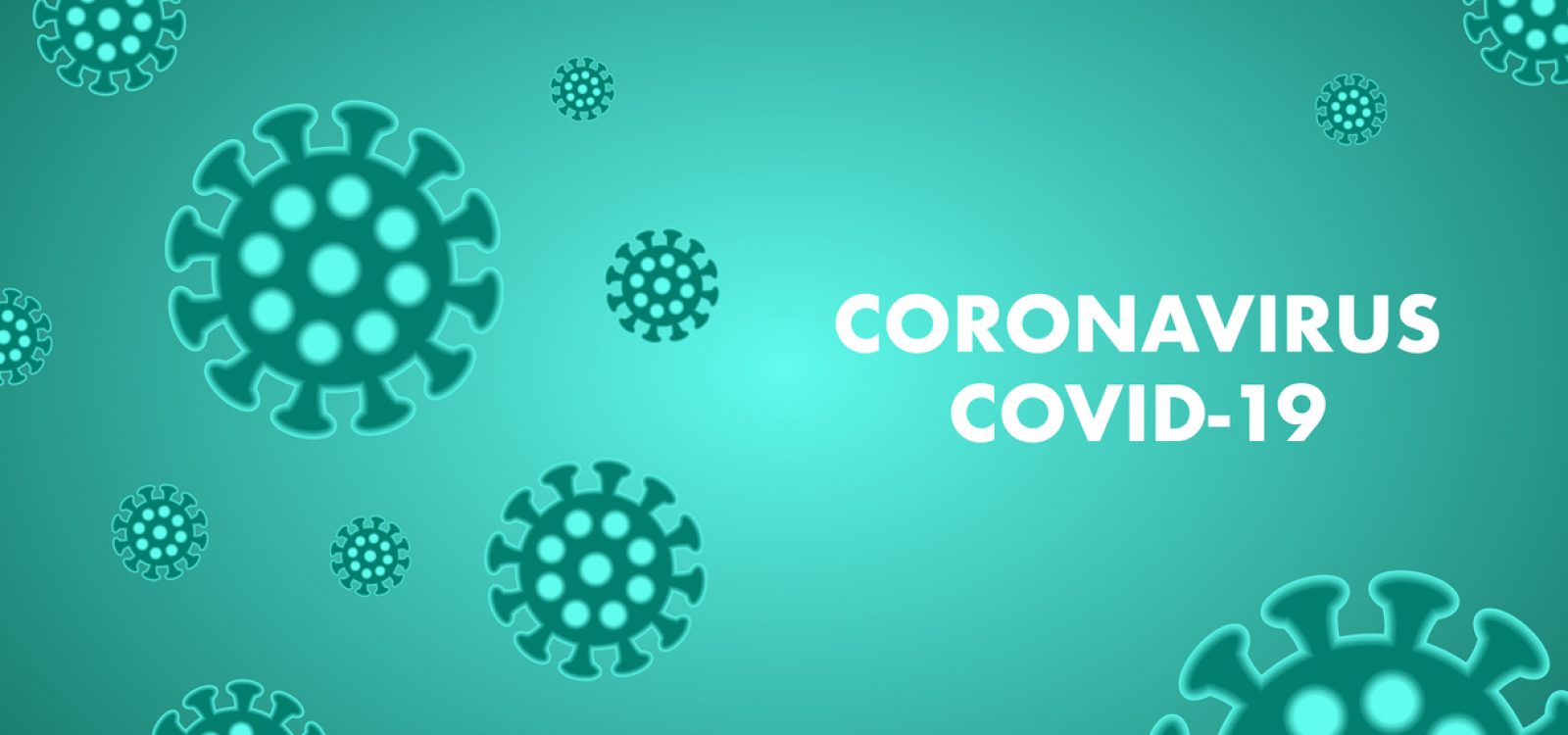 Covid-19 Blog
COVID-19 Weekly Roundup 11 May 2020
Welcome to the weekly roundup of COVID-19 updates, data and resources. In this article, we look at an update of cases from Australia and around the world, key government and regulator updates, overview of new research and relevant resources.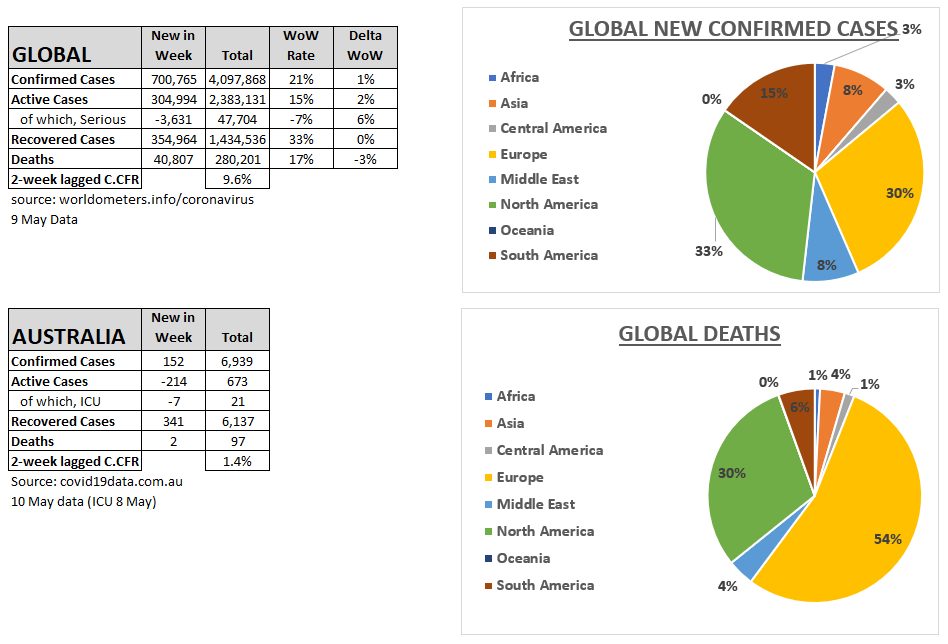 World Summary – 9 May
The US has one-third of global confirmed cases and 43% of active cases.
Nine other countries have outbreaks above 100,000 and a further 32 countries have outbreaks above 10,000. These are across all global regions except Africa and Oceania.
Of outbreaks over 10,000, Russia's is the fastest growing, and is currently the 5th largest at 199,000.
The regions with the fastest growth in confirmed cases are the Sub-Continent (64% WoW), Equatorial Africa (off a low base), South America and mainland Central America (55%).
The growth in active cases is slowing, with new recoveries now at around 50% of new cases.
Deaths and the C.CFR are dominated by USA, UK, Italy, Spain and France, which account for 70% of deaths and have relatively high CFRs. Across the 42 countries with 10,000 or more cases, the median C.CFR is nearer 6%.
Australia Summary – 10 May
Weekly new cases were dominated by 106 new cases in Victoria. NSW had 27, Queensland 12, Tasmania four cases and SA, WA and ACT one each. NT had no new cases.
Less than 0.1% of the more than 20,000 daily tests nationally were positive.
The median age of people who died is in their 80's. Eight people who died were in their 60's, and three people who died were aged less than 60. Less than 15% of infections are aged 70 or older.
Key updates
New research this week
The US Food and Drug Administration provided emergency authorisation for Gilead's anti-retroviral drug Remdesivir to treat COVID-19 after a clinical trial showed patients who took Remdesivir recovered four days faster than those who didn't take the drug. The WHO will speak with the U.S. government and Gilead Sciences on how Remdesivir could be made more widely available. A previous study of the drug in Hubei Province in China found no discernible effect. The Medical Journal of Australia reports that over 500 randomized control trials are underway to find treatments for COVID-19.
New York State is conducting an antibody testing survey to estimate the baseline infection rate. Preliminary results indicate 14.9 percent of the population may have been infected.
Deaths from any cause in Italy were 49% higher in March than previous years. More than half of those excess deaths were diagnosed COVID-19 cases, but the remaining increase is unexplained. Commentators suggest it may be due to undiagnosed COVID-19 cases, or due to other causes that could not be treated effectively in an overwhelmed Italian health system.
COVID-19 will likely cause significant disease activity over the next 18-24 months, according to research from the Minnesota Center for Infectious Disease Research and Policy, with hotspots popping up sporadically. As the pandemic wanes, it will likely circulate in the human population but with diminished severity over time.
The scientific community and the WHO continue to raise concerns about the appropriateness of 'Immunity passports' when there is no evidence that those infected once with Covid-19 gain protection from a second infection.
A meta-analysis of previous disease outbreaks suggest health workers experience significant psychological distress during disease outbreaks, and that there are effective interventions available to help mitigate that distress, which could be relevant in the current outbreak.
New on the Actuaries Institute website this week.  
CPD: Actuaries Institute Members can claim two CPD points for every hour of reading articles on Actuaries Digital.