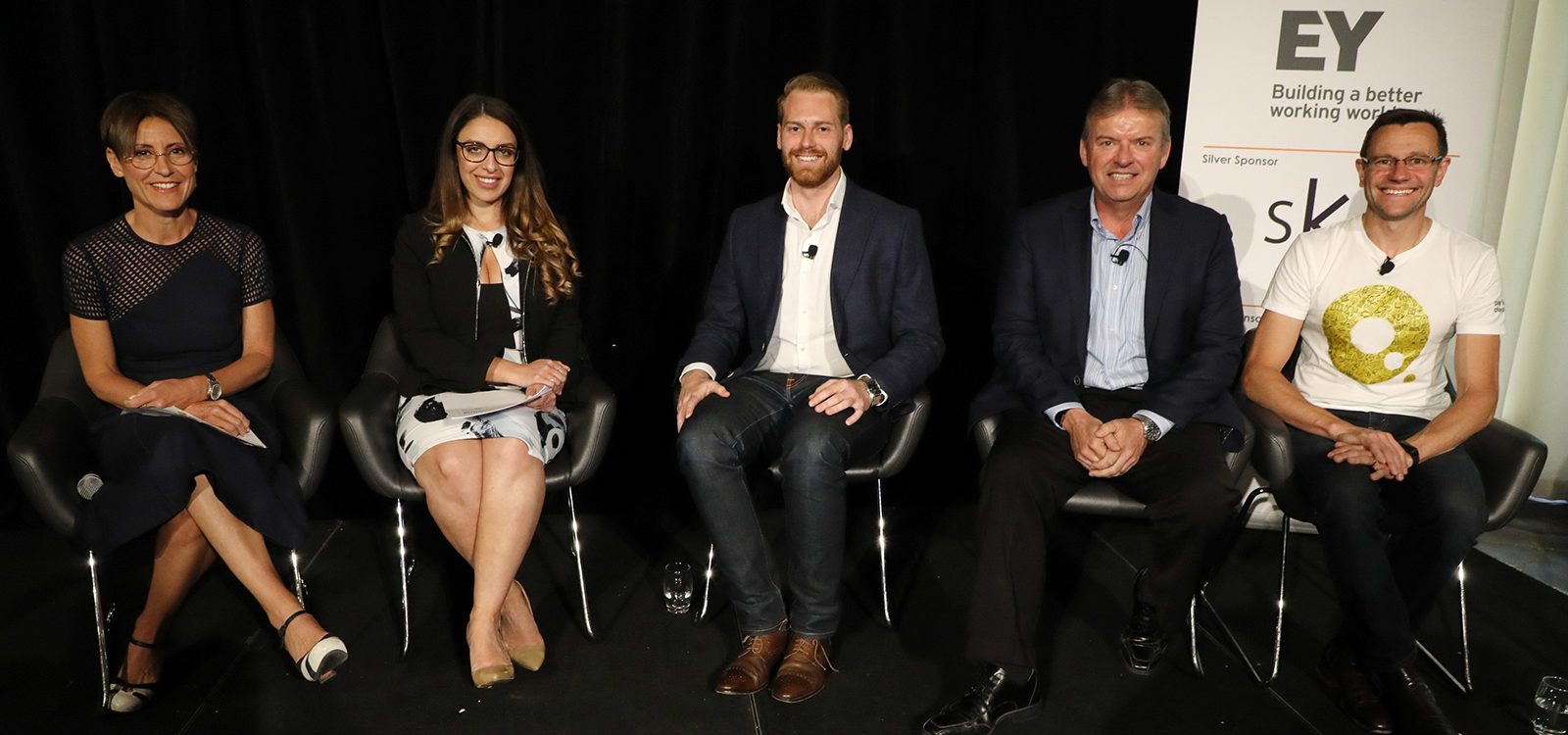 Event Reports
How will real-time data and new tech combine to improve road safety?
The 2019 IDSS 'Road Ahead' Plenary included presentations from Transport for NSW, SIRA, Volvo and Quantium on how to use data and technology to reduce the number of deaths and other injuries on Australian roads.  
The final Plenary panel was made up of Andrew Hooley (Transport for NSW), Parthena Elias (SIRA), David Pickett (Volvo) and Wade Tubman (Quantium).
Andrew is a Founding Member of the Smart Innovation Centre – a Hub established in 2016 to partner with industry, research and technology leaders to develop safe and efficient transport technology in NSW.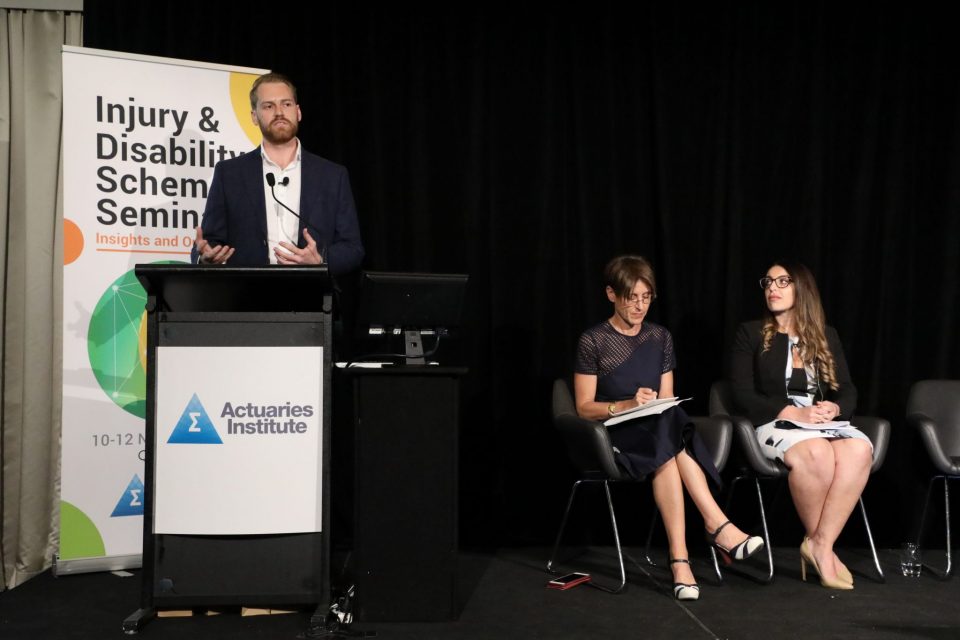 Andrew began his presentation by outlining the four major technology trends that are emerging globally: automation, connectivity, electrification, and sharing.
This requires a holistic picture of transport, with potentially a mix of solutions that can cover long distance travel through to the last mile.
He described some of the autonomous vehicle trials that are already running in regional centres, including shuttle services in Coffs Harbour and Armidale. These are part of the NSW government's efforts to pursue new technologies that can safely integrate into a modern, connected transport network, and remain flexible as it evolves. 
It's expected the next 40 years will see more technology-led transformation than the past two centuries combined, Andrew said.
 "As an industry, we need to work together to ensure Australia is well placed to enable innovation and accelerate the safety and mobility benefits connected and automated vehicles could have for customers," Andrew said.
Starting young
Influencing young driver behaviour through the use of real-time data was a solution explored by Parthena Elias. Her presentation described a fascinating SIRA telematics trial studying young motorists in NSW over a nine-month period from July 2018 to March 2019.
The aim of the trial, was to test whether providing feedback on driving style (which focused on the speed, break patterns, acceleration rate and turning force) could encourage young motorists to drive more safely. It used a best practice randomized control study, where some participants received feedback through an app, whereas others had their driving monitored but without feedback. Additionally, follow-up surveys sought to gain an understanding of participant's attitudes to safe driving whilst telematic tracking is in play.
The results of the trial were impressive – for those receiving feedback there was an 11% reduction in speeding and over 30% reductions in the amount of rapid acceleration and hard turning.
The results of the survey revealed that 75% of participants believed constant monitoring of their driving behaviour made them more aware of their safety, leading to less-aggressive actions when driving. People were generally supportive of the feedback technology as long as it was not used to penalise drivers.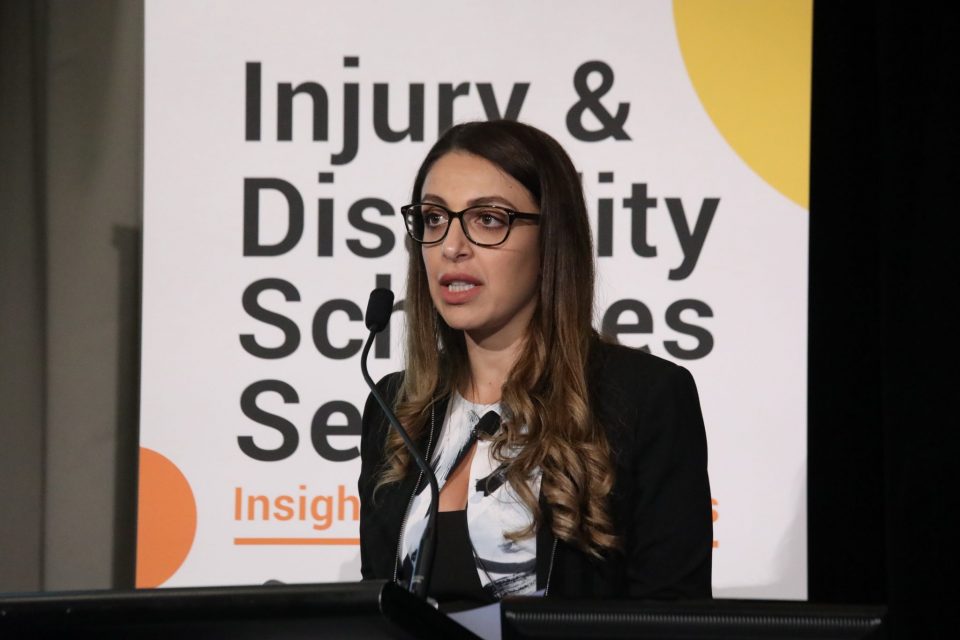 However, there were concerns from some participants of the trial "mainly around the use of data and privacy, or the product itself," Parthena acknowledged.
Ultimately the SIRA trial found users will stop using a telematics device unless there are compelling incentives for them to do so, with an attrition rate of approximately 50%. It also did not look at whether behaviour change in young drivers was sustained beyond six months.
Advances, decades in the making
Across his nearly 40-year career with Volvo, David Pickett has been at the forefront of introducing the company's major technological and safety innovations to Australian consumers.
To open his presentation, David stated Volvo's vision: "No-one should be killed or seriously injured in a Volvo car."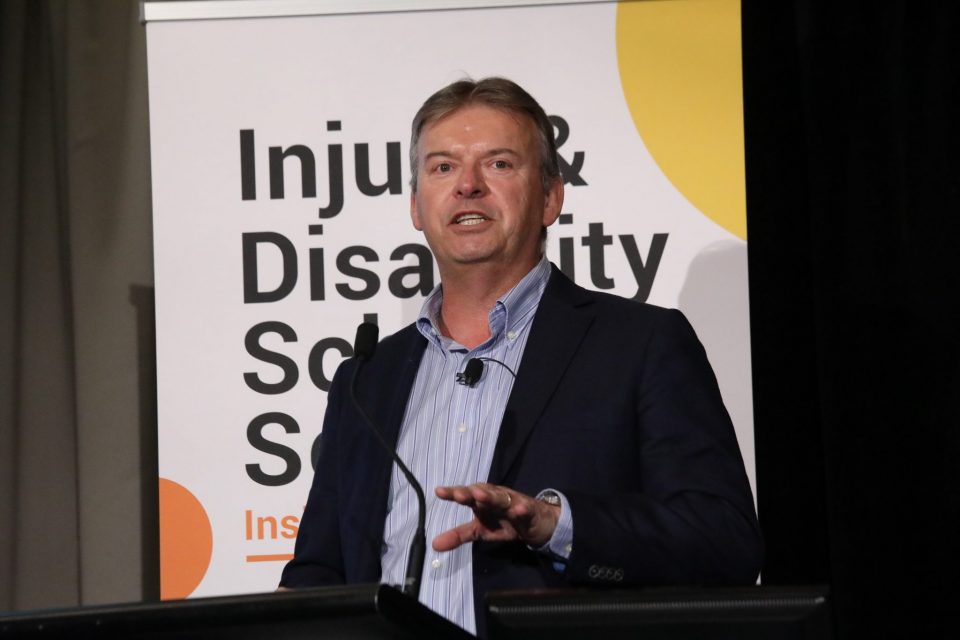 Since the mid-1970s, Volvo have been collecting data on car accidents which have occurred in Gothernburg, Sweden. This database, made up of over 40,000 car accidents and 70,000 injuries, is used to determine the cause of the accidents and the injuries that are sustained, to then assess what can be done to reduce the severity of injuries when designing vehicles.
While advanced road safety technology can be expensive when it first hits the market, it can roll out quickly and reduce in cost. He gave the example of autonomous emergency braking, which was a new technology in 2009 for Volvo cars but is now a feature in $20k cars and is a virtual requirement for ANCAP five-star rating.
"We know the amount of injuries that are being caused through whiplash. So, we looked at developing a seat that would actually support the spine and the head during a rear-end collision, and actually stop the severity of the whiplash injury," David explained.
Connecting the data ecosystem
Wade Tubman wrapped up the Plenary, highlighting in his presentation the devastating truth that "roads have taken twice as many lives of Aussies than all of our wars combined."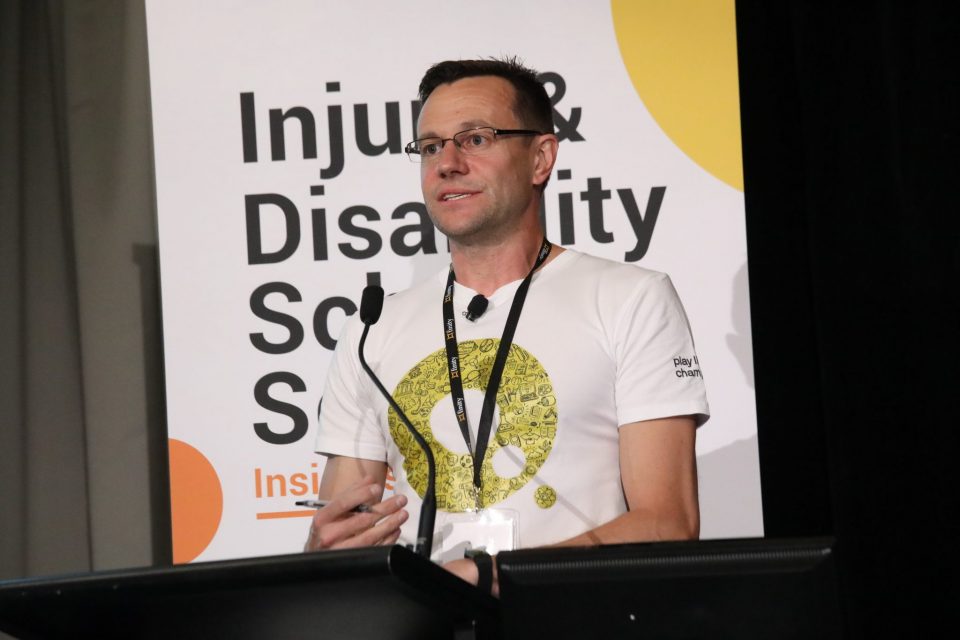 He outlined a vision for a data platform around road safety that goes beyond the datasets typically used for assessing road safety, and identifying levers of change, measuring their effectiveness for improving outcomes. Part of this he characterised as turning the current 'data swamp' for road safety into a 'data lake'.
There are rich data sets available, but poor readiness and connectivity to build a data ecosystem, he said.
One of his points was that cars are, after all, massive data collection machines about both their drivers but also the environment around them, so the positive takeaway from Wade's presentation was that:
"The future is a real time connected data network making cars and the road safer for everyone".
Connecting rich data sets – from the driver, the vehicle, injury, accident, recovery, the road and the environment – and using it to make data driven policy decisions offers potential to curb the alarming road toll statistics and focus on optimal outcomes of  public funds.
In 2021, the IDSS will be held in Tasmania at the Hotel Grand Chancellor on Hobart's picturesque waterfront. Save the date for 7-9 November 2021!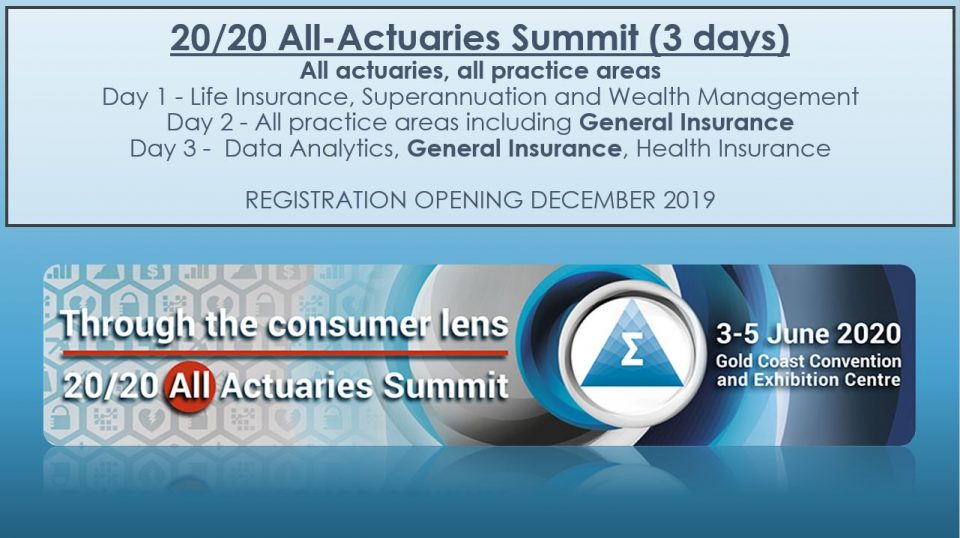 CPD: Actuaries Institute Members can claim two CPD points for every hour of reading articles on Actuaries Digital.