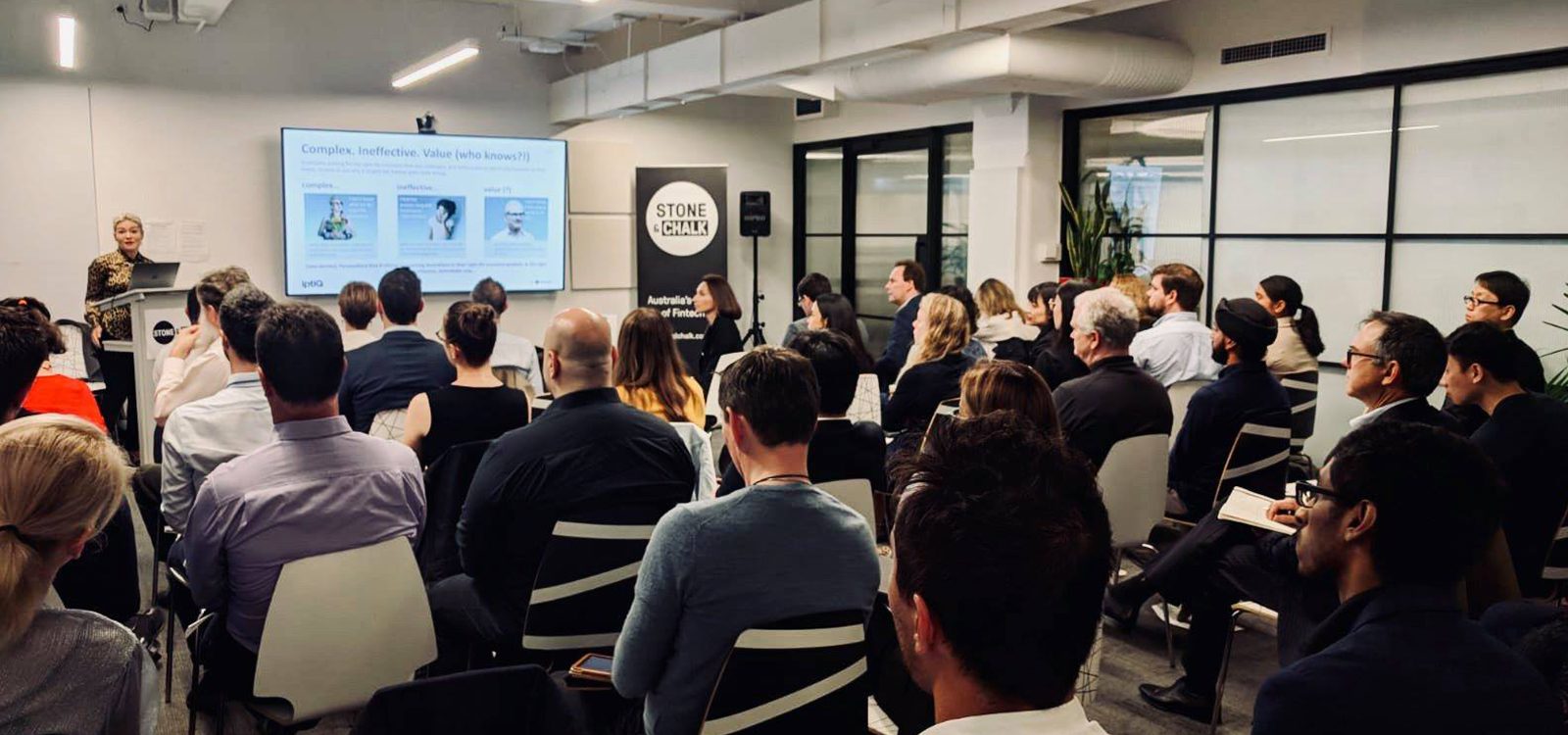 Event Reports
Pitching the future of life insurance
Using data to reduce the number of questions posed to consumers and doing away with paper applications. These were two of several initiatives pitched to an audience of actuaries and entrepreneurs at last month's 'Life Insurance Reverse Pitch' event.
For those hearing about it for the first time, the event, co-hosted by Insurtech Australia and Stone & Chalk, provided an opportunity for three life insurers to present their industry-related challenges to insurtech start-ups.
The aim was to promote collaboration, offer insurtechs an inside view of innovation priorities of insurers and corporates, and for insurers to identify talented teams who could potentially solve their business challenges.
Following the session, attendees had the opportunity to pitch their solutions directly to life insurance experts from iptiQ ANZ, OnePath and TAL, opening the door to potential collaborations which could shape the future of the Australian life insurance industry.
The experts presented to insurtechs on challenges around superannuation, product innovation and how life insurance and health insurance can interact with each other more effectively.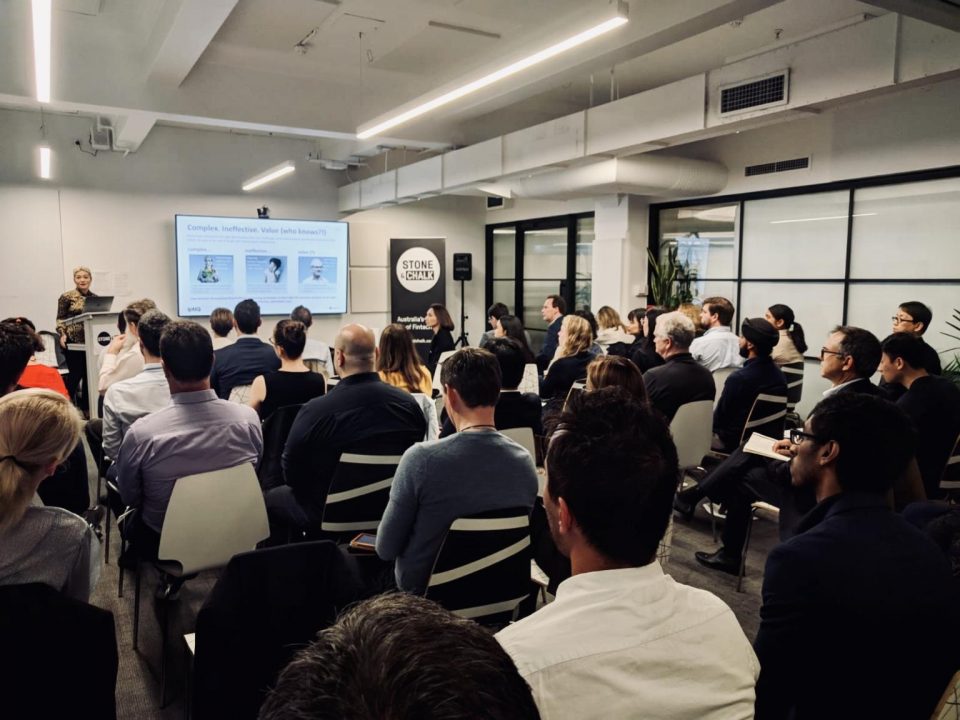 The Reverse Pitch commenced with a presentation from Bronwyn Kirwan, Head of iptiQ, ANZ.
Bronwyn took the audience through her problem statement, which focussed on how iptiQ ANZ can connect Australians to their right life insurance product, at the right time, and in a cost-effective and fair way.
Bronwyn claimed that Australians looking for the right life insurance face real challenges, and without advice specifically focused on their needs, it's easy to see why it all gets too hard or goes wrong.
 "Insurers have never faced more obstacles in connecting potential customers with personalised advice, leading to loyal, satisfied, protected Australians," Bronwyn noted.
Bronwyn signed off her presentation by calling for collaboration to improve data-derived risk profiling, working towards greater personalisation in a single, transactional context.
The next presentation was delivered by Peter Tilocca, Chief Underwriter at OnePath, who explained that "my brother had to speak on the phone for one hour to get life insurance".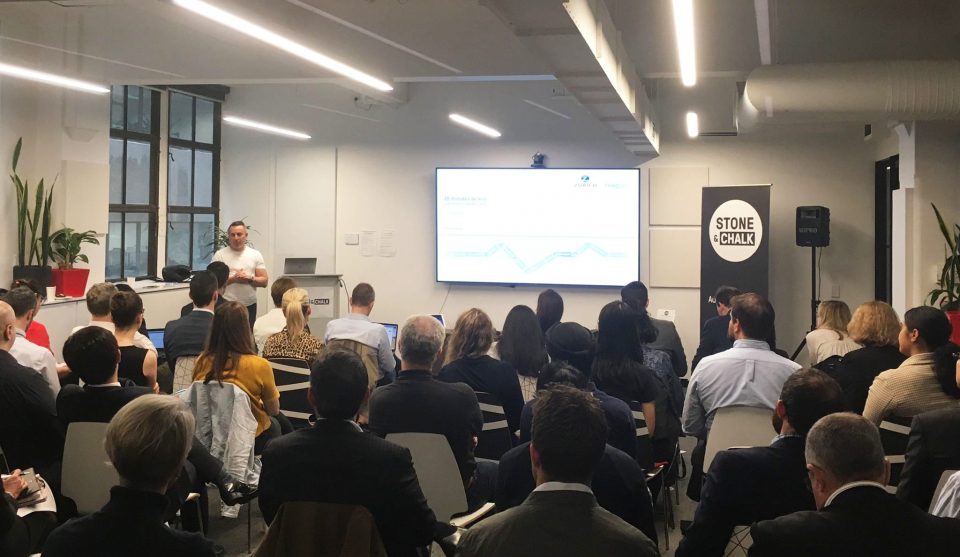 Considering this time unacceptable, Peter emphasised that improving the underwriting process through data could lead to applications being completed in less than 20 minutes.
Listen to our podcast with Peter Tilocca "The Underwriting on the Wall" or read the transcript for more insight into complex data collection, analysis and how it's beginning to transform underwriting.
Peter sees the power of data as a means of helping those like his brother cut through the current protracted application process.
Greater use of data not traditionally used in underwriting can, according to Peter, lead to the "death of the paper application".
The final presentation was delivered by Dan Canham, Head of Accelerator, Technology & Innovation Division at TAL Australia. Dan echoed Peter's earlier view on the complexity of current underwriting processes.
He outlined TAL's three key goals for simplifying the claim journey:
streamline claim notification and intake;
easier requirement gathering and appraisal; and
quicker assessment and decisions.
"To further build on TAL's digital capabilities and the services and expertise of our claims team, we are looking to partner with an organisation who can help us deliver on one or all of these dimensions across the end-to-end journey," Dan explained.
Dan pointed out that there is a great opportunity to leverage technology to drive TAL's ambition: to lead the claims journey across customer experience, efficiency and compliance.
To conclude the session, the insurtechs in attendance had the opportunity to talk individually to Bronwyn, Peter and Dan for further details. Following this, each insurtech was given five days to compile their solutions and submit a pitch to each presenter for their consideration, who would then get in touch directly should a concept be a good fit.
Rita Yates, Chief Executive Officer of Insurtech Australia, emphasised the importance of events like the Reverse Pitch in establishing connections throughout the life insurance space.
"The Reverse Pitch format is a fabulous way for insurtechs to understand more deeply the real problems facing incumbents, in this instance life insurers, and then explore how their technology can help," Rita said following the event.
"The event was certainly a success in creating meaningful connections between the participating life insurers and relevant insurtechs, which hopefully will lead to some positive implementation outcomes in the future."
CPD: Actuaries Institute Members can claim two CPD points for every hour of reading articles on Actuaries Digital.