Event Reports
New FSF format includes international guest speakers
The 2018 Financial Services Forum's innovative format includes a focus on 'big-picture' plenary and keynote speakers.
A new 'agile' organising approach to the program for FSF2018 features international speakers on health and ageing and specially 'curated' plenaries .
Convenor of FSF2018's Organising Committee, Melinda Howes, said she was excited to reveal the program, which has a strong insurance and super focus across both days, and a 'broader fields' focus on day two including wealth, banking, data analytics and investment.
"We've got some of our thought leaders curating each of the content areas and a fantastic committee under each of those [curators] that's been heavily involved through a really agile process and fortnightly meetings to get this fantastic agenda together," said Melinda, General Manager, Superannuation at BT Financial Group.
The Curators:
Nicolette Rubinsztein (Superannuation)
Jennifer Lang (Life Insurance)
Jas Singh (Broader Fields)
"It is a great pleasure working with industry leaders to put together something that showcases the best of the industry and brings together the different areas of financial services," said Events Manager Sarah Gibson (below right with Senior Vice President Nicolette Rubinsztein).
"I look forward to the reaction from attendees when they experience all of the new components of FSF2018 that the Organising Committee have put together.  They have really pushed the boundaries this year."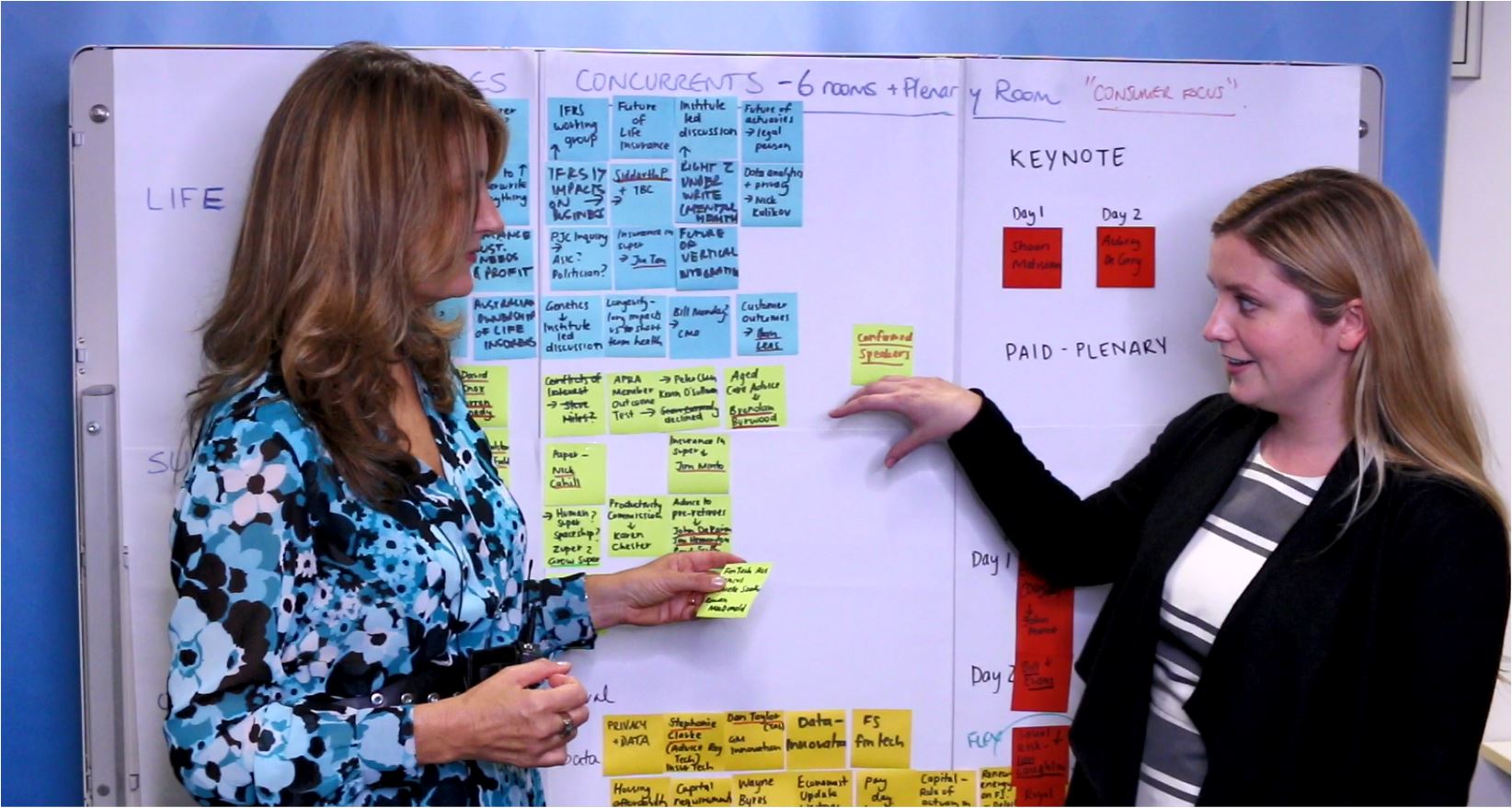 A pivotal time in Financial Services
With high levels of government and regulatory scrutiny, and changing customer expectations, it's a challenging time for the industry.  "Banks are changing their business models, we've got new entrants into the market both FinTech's' and new life companies and we've got mooted changes to the default superannuation system.  Financial Advisors are moving out of large institutions into smaller organisations right across the board in financial services and we've got massive cost and competitive pressures," said Melinda.
That's why at FSF2018 you will hear from thought leaders, find out what the regulators are thinking and discuss innovative and best practice ideas.
"We're going to hear from the chair of FinTech Australia. We're going to hear from EY about their study into FinTech and from Professor Rod Maddock [in the] session on Fin Tech," said Senior Vice President Nicolette Rubinsztein.  "[For] the other technology session we've got Trevor Gruzin, who is the Global Head of Growth and Strategy for Accenture, and he's going to talk to us around trends in technology, so we've got some great plenary sessions."
The Keynotes
The Forum's two Keynote Speakers are Shaun Matisonn from Discovery Health and English author and biomedical gerontologist Aubrey De Grey.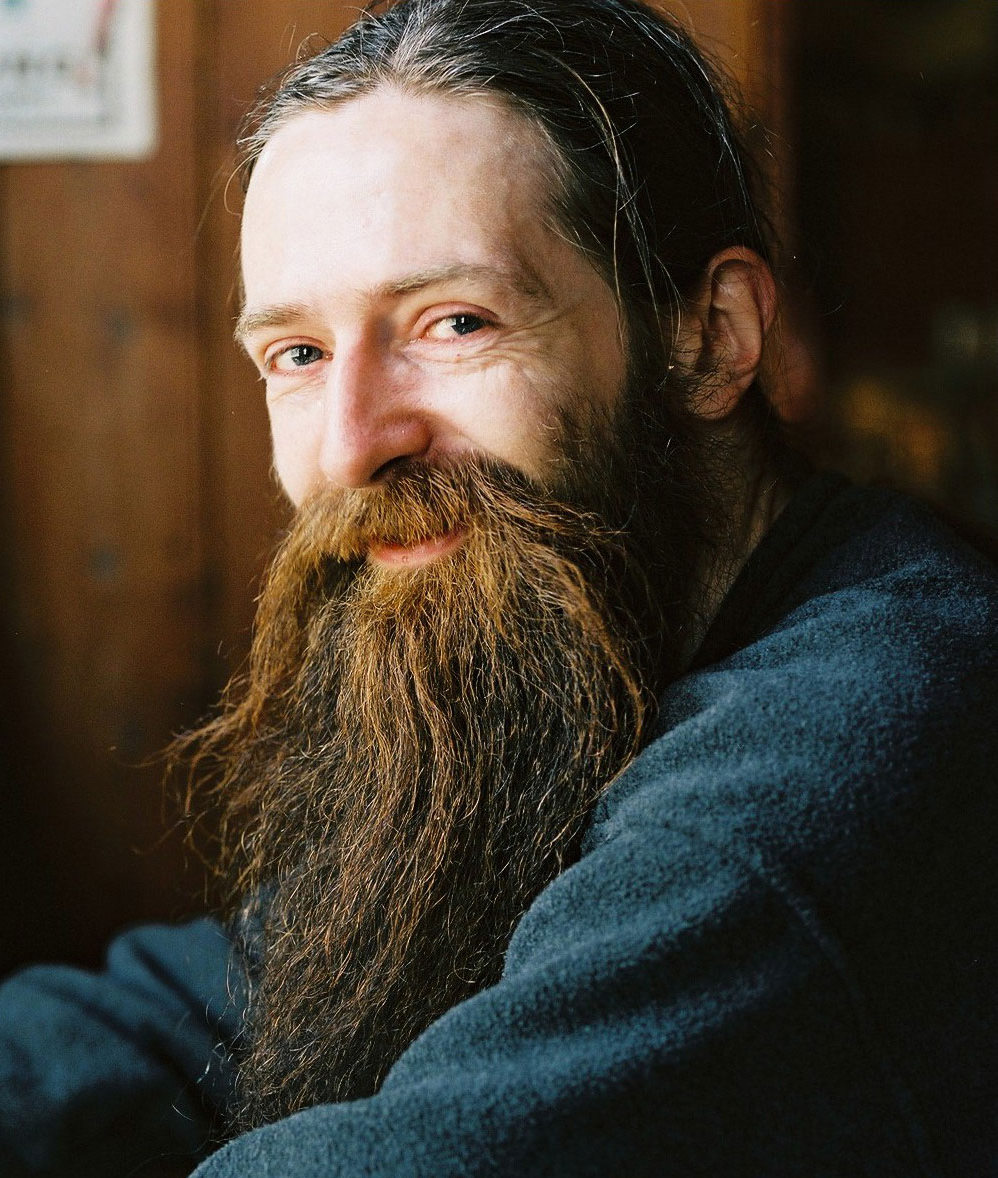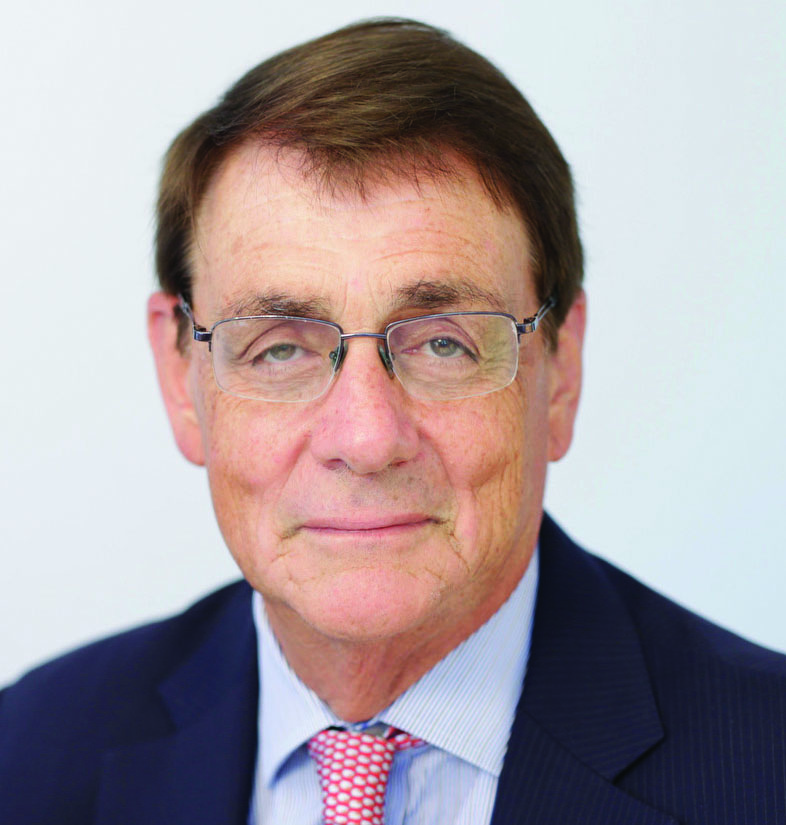 "[They] promise to be phenomenal," said Nicolette. "Discovery is now being named one of the top most innovative companies in the world, and Aubrey De Grey [is] a very controversial scientist, who's going to talk to us around longevity, so I'm very excited for both of those."
Aubrey De Grey, CSO of SENS Research Foundation and VP of New Technology Discovery at AgeX Therapeutics, Inc), is known for his view that medical technology may enable human beings alive today to live indefinitely.
Shaun Matisonn is an actuary and Head of International Markets for Vitality Group, a division of Discovery Limited. Founded on the principles of consumer engagement and wellness, Discovery is a leading international financial services institution.
Shaun has published papers on health care reform and the use of medical savings account in various healthcare systems. He has also participated in consumer driven healthcare projects for the Harvard Business School. 
The Plenaries
Plenary 1 will see Bill Evans Chief Economist Managing Director & Global Head of Economics & Research at Westpac discuss Australia and the Global Economy.
Fin Tech and Technology will be the focus for Plenaries 2 and 3 with Erik Heller, Stuart Stoyan, Professor Rod Maddock and Trevor Gruzin.
Later, Plenary 4 will highlight social risk and capital with Ian Laughlin (Advisory Board Chairman, Blackhall and Pearl, and former Deputy Chairman, APRA) and Hadyn Bernau (Causeway) and Plenary 5 will see Helen Rowell (Deputy Chairman, APRA) and Katrina Ellis (senior financial regulator, APRA) update delegates on what is happening at APRA in the data analytics space.
The final plenary Paul Howes (Partner, KPMG), Michael Vrisakis (Partner, Herbert Smith Freehills) and Anthony Asher (Associate Professor, UNSW) will discuss the highly anticipated Royal Commission.
This year the Program also features new Practice Area Plenaries which will run concurrently across:
Broader Fields
Risk Culture and Maturity in Australian Superannuation Funds (Elizabeth Sheedy)
Life Insurance
Update on the Profitability of Disability Insurance (Briallen Cummings, Greg Martin, Andrew Linfoot, Adrian Rees)
Life Licence to Operate (Emma Curtis)
Life on Mars – Some next Steps for Life Insurance (Ilan Leas)
Future of Life Insurance (Damien Mu, Brett Clark)
Superannuation
The Age Pension in the 21st Century (Michael Rice)
Leveraging Digital Capability to Personalise MyRetirement (Deborah Ralston, Jeremy Duffield)
Retirement Incomes: Australia vs the rest of the world (David Knox)
This is not to mention all the concurrent sessions!
The Organising Committee:
Eric Ranson (Banking)
Angat Sandhu (Data Analytics)
Andrew Fisher (Investment and Wealth Management)
Daniel Longden (Life Insurance)
Colin Yellowlees (Life Insurance)
Ray Bennett (Life Insurance)
Ilan Leas (Life Insurance)
Diane Somerville (Superannuation)
Nathan Bonarius (Superannuation)
CPD: Actuaries Institute Members can claim two CPD points for every hour of reading articles on Actuaries Digital.