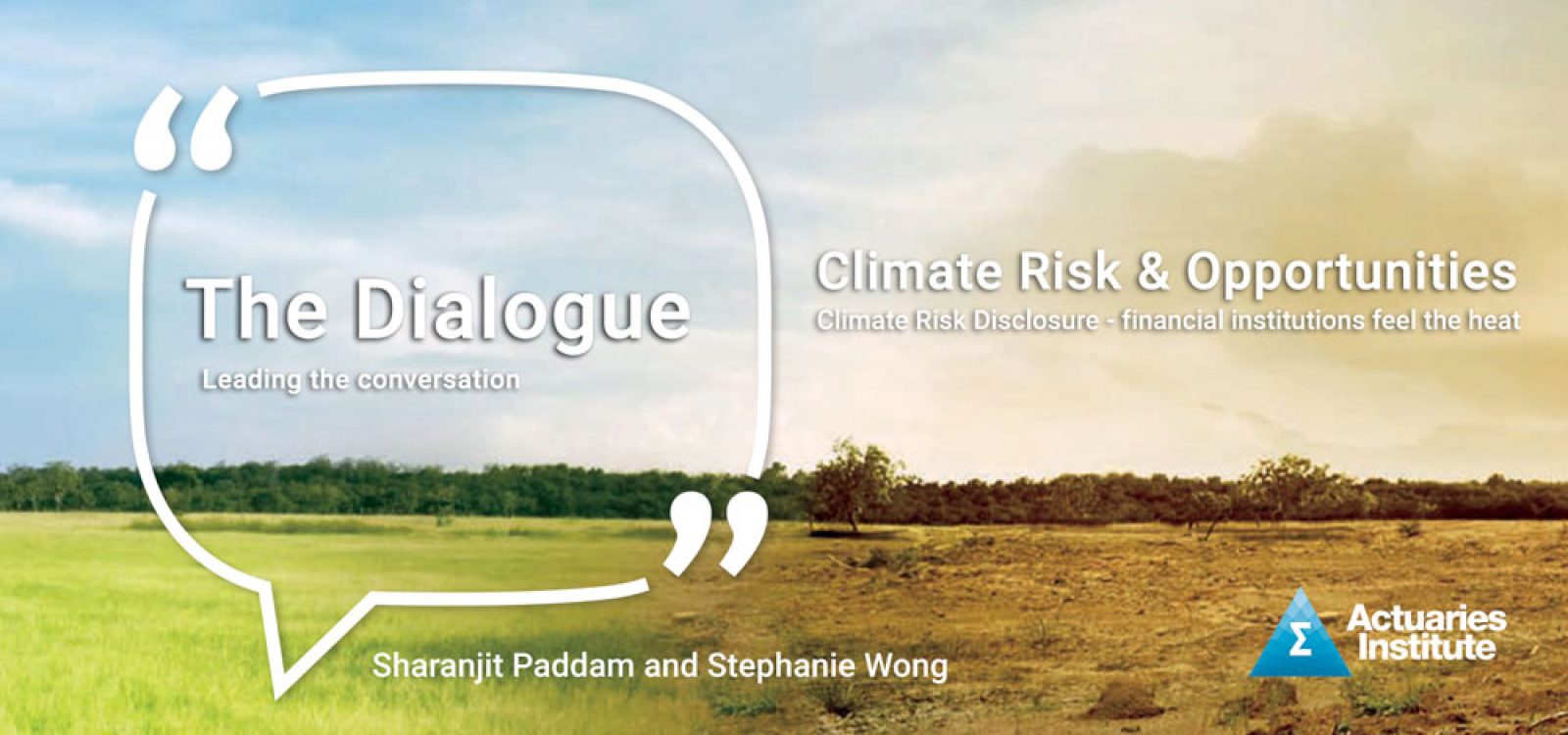 Climate Change Blog
Climate Risk Disclosure – The Dialogue Podcast
In this first episode of the Dialogue Podcast series, Andrew Doughman questions Sharanjit Paddam, Principal at Deloitte, on his Dialogue thought leadership paper 'Climate Risk Disclosure, Financial Institutions Feel the Heat'.
Climate change raises real risks and opportunities for financial institutions which need to be identified, managed and disclosed. This Dialogue paper, co-authored in November last year by Sharanjt and Stephanie Wong, argues that Australian institutions are ill-prepared for the impact of rising temperatures and extreme weather events and the effects these will have on their balance sheets.
"I think there's an opportunity to renew your business in a really good way. And to build a capability that talks about, how do we manage risks across the organisation, and how do we think about opportunities?"
Sharanjit says in the podcast.
The impact across industries of rising temperatures and an increase in floods, bush fires and cyclones, is likely to result in acute physical risk to property. Sharanjit talks about "the east coast low we had in Sydney back in May 2016… where we saw a number of backyards of properties at Collaroy disappear into the sea". 
First home buyers and those who have investment properties or are looking to invest in a property will need to be aware of climate risk and how this can affect their home insurance premiums, he says.
"When climate change comes, it also triggers issues about affordability, if we keep pushing premiums up. When are people going to no longer afford to pay for the premiums? It increases issues about insurability. Are these risks actually insurable anymore? And it increases reputational losses for insurers. And it could also lead to regulatory intervention."
Listen in to find out how financial institutions can identify and create solutions for climate risks, and what should they be doing now to be ahead of the curve and avoid the heat.
Listen to 'The Dialogue – Climate Risk Disclosure' on Spreaker.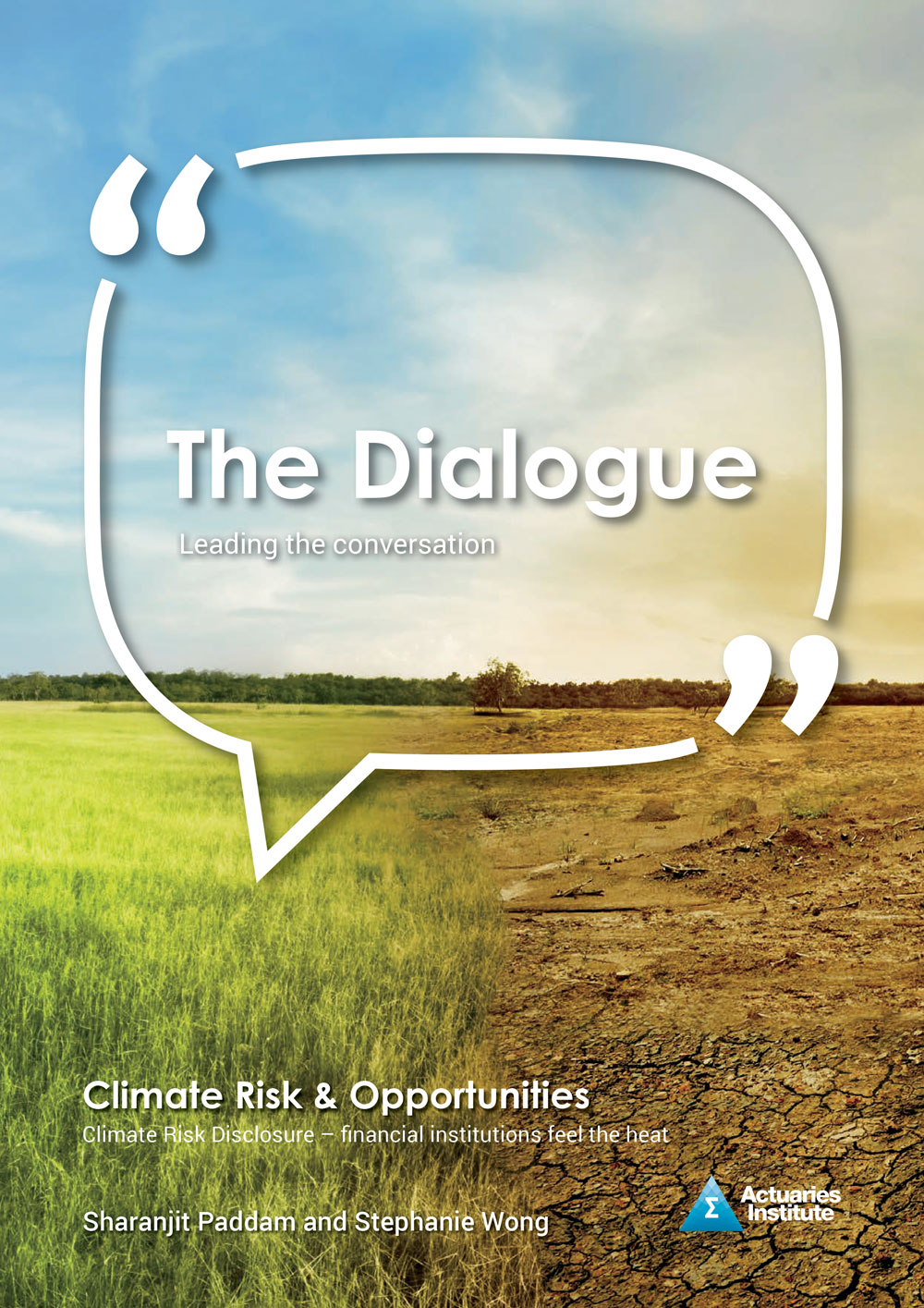 Download Transcript here.
Access the Paper and Media Release here.
Follow the Actuaries Institute on social media;
↳ Facebook
↳ Twitter
↳ LinkedIn
↳ Spreaker
↳ YouTube
CPD: Actuaries Institute Members can claim two CPD points for every podcast listened to.