I am an actuary
I am an Actuary – August 2017
To become an actuary requires endless perseverance, passion and support but is that much more rewarding. In this instalment of the I am an Actuary series brought to us by Martin Mulcare, read about seven actuaries who share their rewarding careers following the Melbourne Professionalism Course.
Alison Visser
"Oh wow, did you say an Actuary? You must be smart". I always answer this by saying, "Oh no. You actually get two types of actuaries. Type one are geniuses but type two are those of us who are too stubborn to give up and just keep turning up to the exams until they pass us." In reality, I think it's actually a bit of both.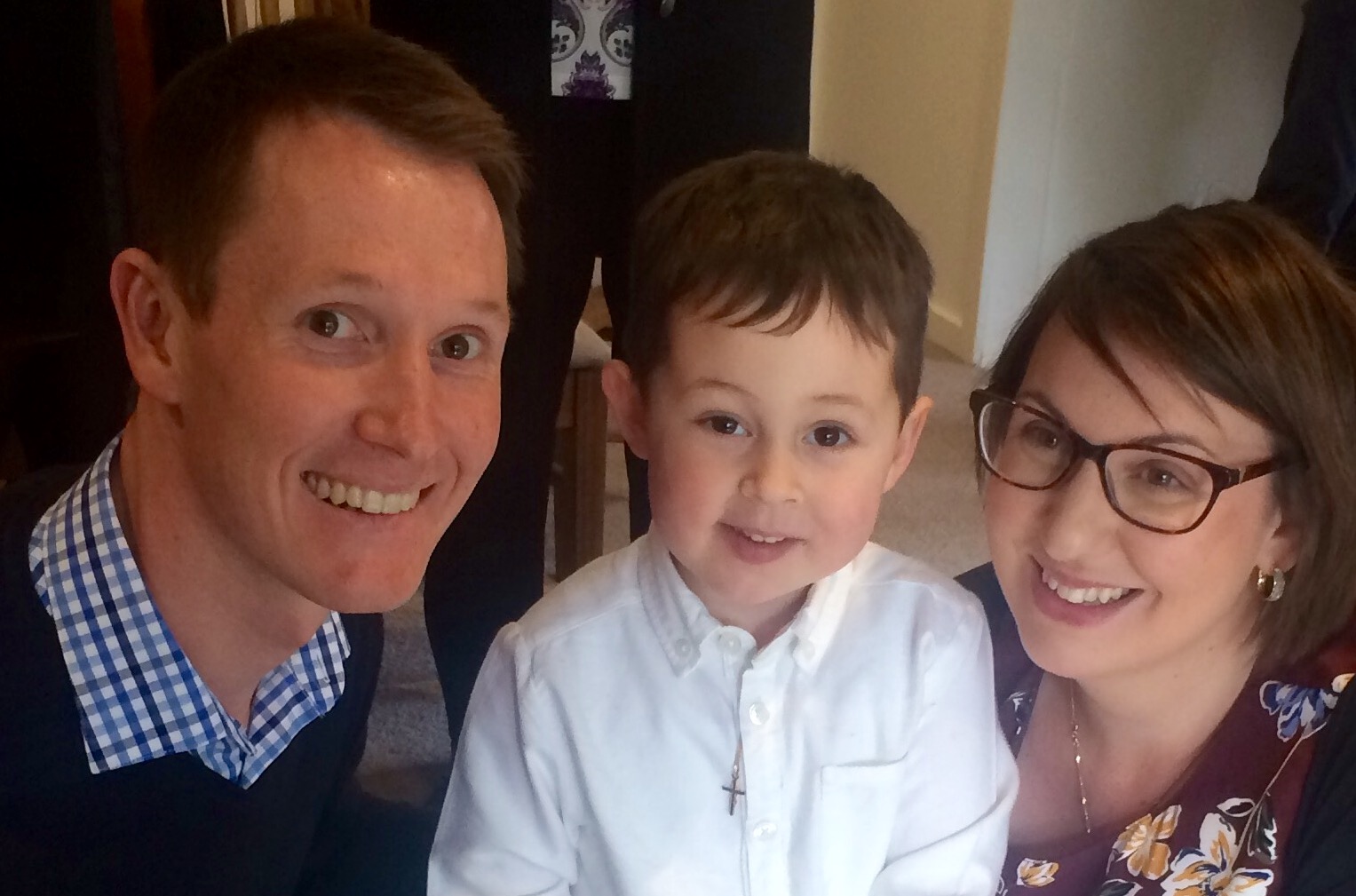 I have had my share of setbacks with exams. I have two Part IIIs under my belt from SEVEN Part III attempts. I was pregnant with my first child on my first Part III attempt and navigating studies, paid work, a young family and personal happiness (?!) ever since. I'm 30 weeks pregnant now and was aiming to have a third subject passed before bub #2 arrives, but unfortunately I missed out.
Why do I keep going? Being an AIAA or FIAA is such a valuable asset to my career, including the remuneration I can earn for my family. It is unlikely I will be living in Sydney or Melbourne in the foreseeable future. My husband is in the Air Force and, sadly, serving your country does come with a lot of personal sacrifices and I will be at a locational disadvantage.
Remarkably, I am currently doing the most interesting and rewarding work of my career in a company which supports me entirely. I never feel like the constraints of my personal life are a barrier. I am offered every opportunity and not penalised for those I turn down. If we are to achieve equal gender representation in the workplace this has to be the model, for both men and women, and I am proud to be part of it.  Thank you Guardian Actuarial for sending me on the course and recognising my potential.
Cecilia Li
Compared with my peers, I went with a less traditional path and completed a double degree in actuarial and computer science. I believed that would give me the foundation for a successful career in business, analytics and technology. I recently went to a forum where actuaries, statisticians and data scientist discussed their professions. The obvious question of "what is the difference between the three" came up. I think if I was to sum it up in one sentence I would say "actuaries are business people, statisticians are mathematicians and data scientists are technologists".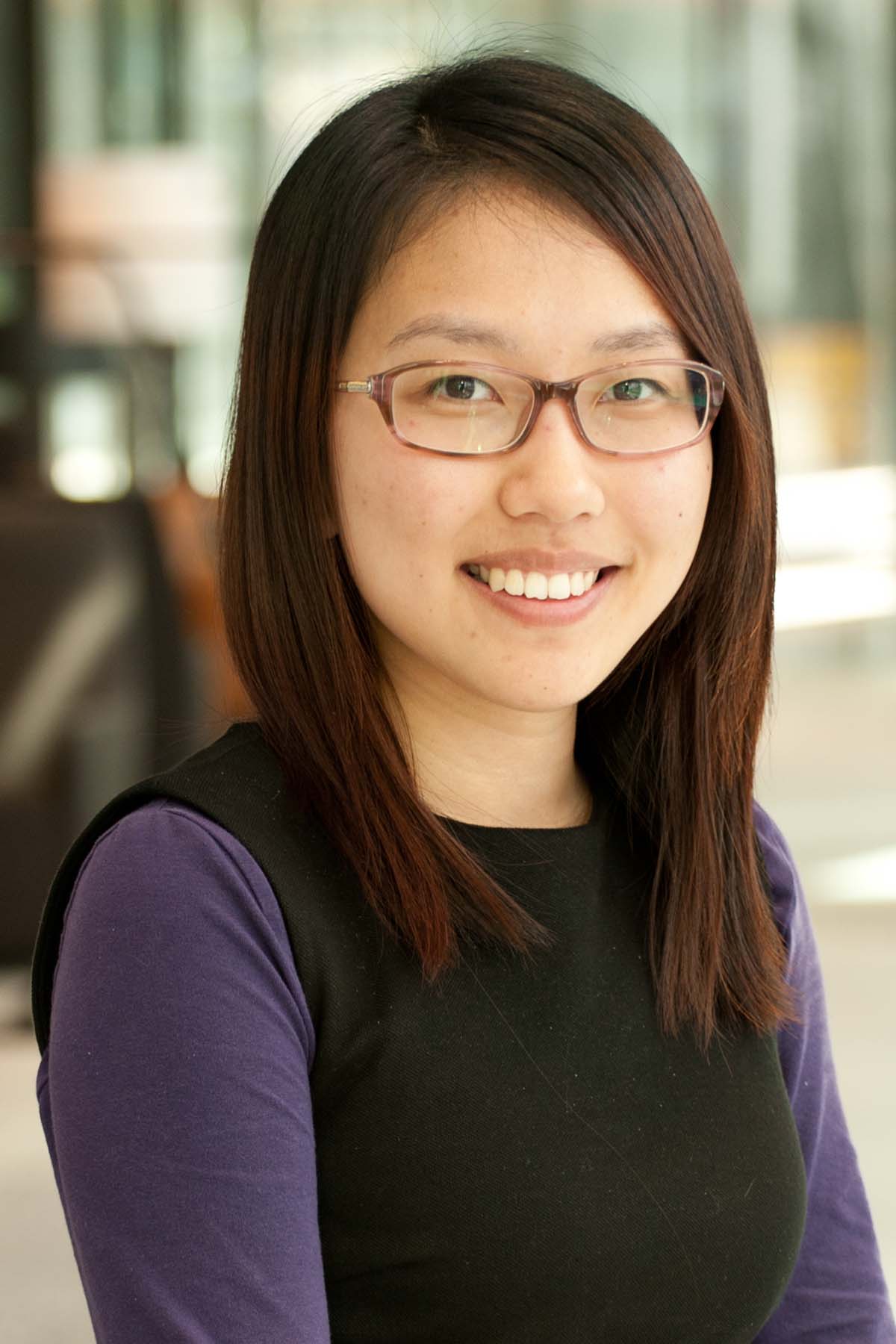 Traditionally, actuaries work in complex financial organisations and as part of our job we need to understand the business and the environment that it operates in. It is this knowledge and our strong analytical skill which means actuaries can work in diverse roles. In my career so far, I have had well rounded experience in: superannuation, including commercial management of a super fund in preparing pricing recommendations and insights; performance scorecards and Board reporting; actuarial consulting on defined benefit schemes; and online projection calculator development to support advice and modelling retirement outcomes for members.
What I love in my current role as a commercial analyst is that I am in the middle of all the action and having to work with a large range of stakeholders from sales, client service, finance, product management, operations, strategy and management.
Next, I am curious to explore how I can use my skills to help drive business transformation, particularly in the areas of data analytics and machine learning.
Michael Vassilopoulos
I was recently looking back over my high school year book and read my response to the question "What will you be doing in 10 years' time?" My response – "Designing cars". I knew I wanted to study Mechanical Engineering and when I was fortunate enough to be accepted into a double degree at Monash University I thought Actuarial Studies would be ideal as I always enjoyed probabilities and investments.
Six years later, I finished my undergraduate degree and although I still had a love for cars I knew I wanted to pursue a career as an actuary. I never saw myself as a traditional actuary in the insurance industry and with the skills I have acquired and my passion for investments I now want to have an impact as an actuary in the banking and investments industry. I am currently working at Ernst & Young in the Actuarial Services team, specifically in Banking and Capital Markets.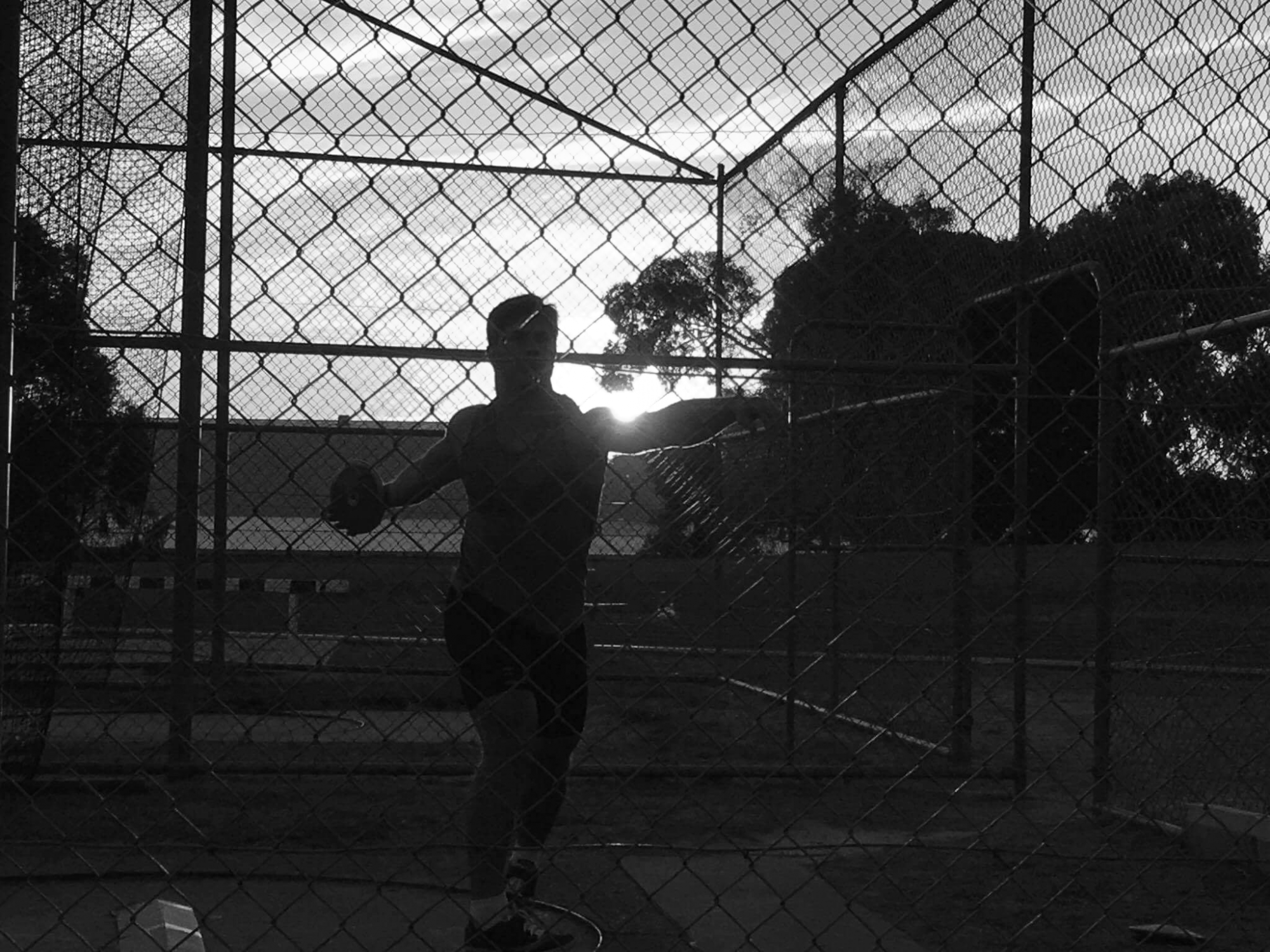 I enjoy coming to work each day and helping our clients find the solution to their complex problems and assisting them in developing market leading practice.
Being an actuary is only part of my story. Athletics is also a big part of my life. I compete in the Discus at an elite level. Each day after work I make my way to training where I forget about the numbers, give my mind a break and focus on being an athlete. Athletics has taught me the benefit of hard work and dedication, as well as giving me a competitiveness which drives me to achieve more. I am currently the Victorian state champion in the discus event and ranked in the top five throwers in Australia. I couldn't imagine my life without athletics and I will continue this pursuit alongside my career as an actuary for as long as possible.    
Qifeng Sun
When I finished high school, and was deciding what to do at university (and perhaps for the rest of my life), being an actuary was always promoted as one of the most demanded and promising careers in China because the insurance industry had grown at 20%pa over the past five years and China didn't even have an actuarial association.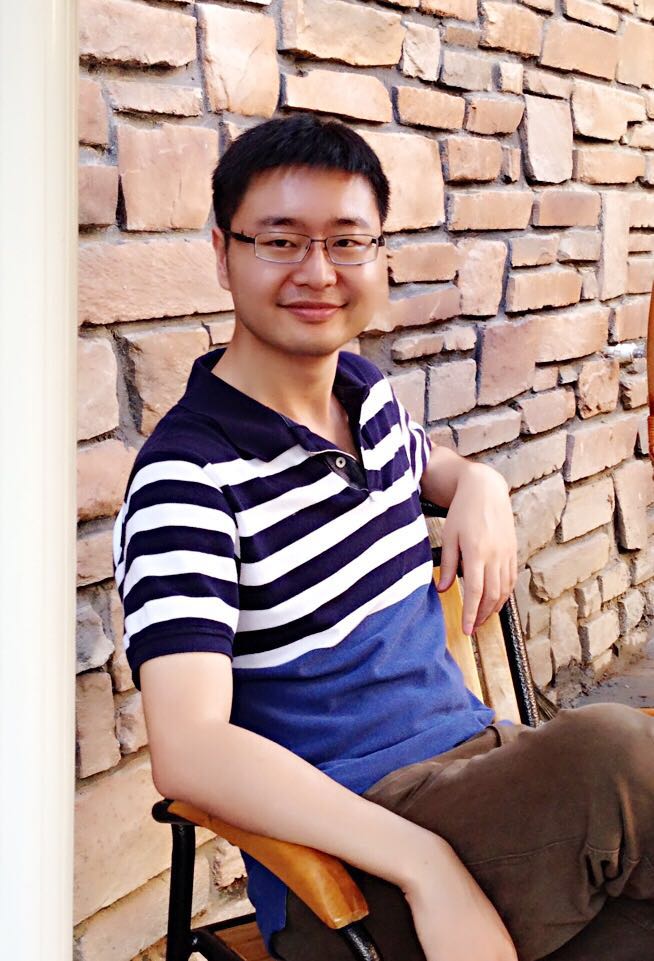 Being interested in both mathematics and economics, becoming an actuary seemed to be the best career for me. Looking back, it has been very fortunate that I persevered and finally I can call myself an actuary after attending the professionalism course in Melbourne.
I have been working at China Life P&C in Beijing since I graduated from Melbourne University. At the time I joined the company, there were only six people in the actuarial department with three Fellows. The group has been growing significantly but is still very small compared to general insurers in Australia with similar premium income. Because we are shorthanded, I have opportunities for exposure across a broad range of work in finance, investment, reinsurance, and risk management. As the actuarial profession in China is relatively young, apart from all the technical work, I have to make considerable effort to communicate actuarial results to a variety of people in the company. This is where 'contextualisation' really takes place.
Post qualification, I am deciding what to do next. Before that, however, I have a big celebration awaiting.
Timothy Lee
There has never been a more exciting time to be an actuary.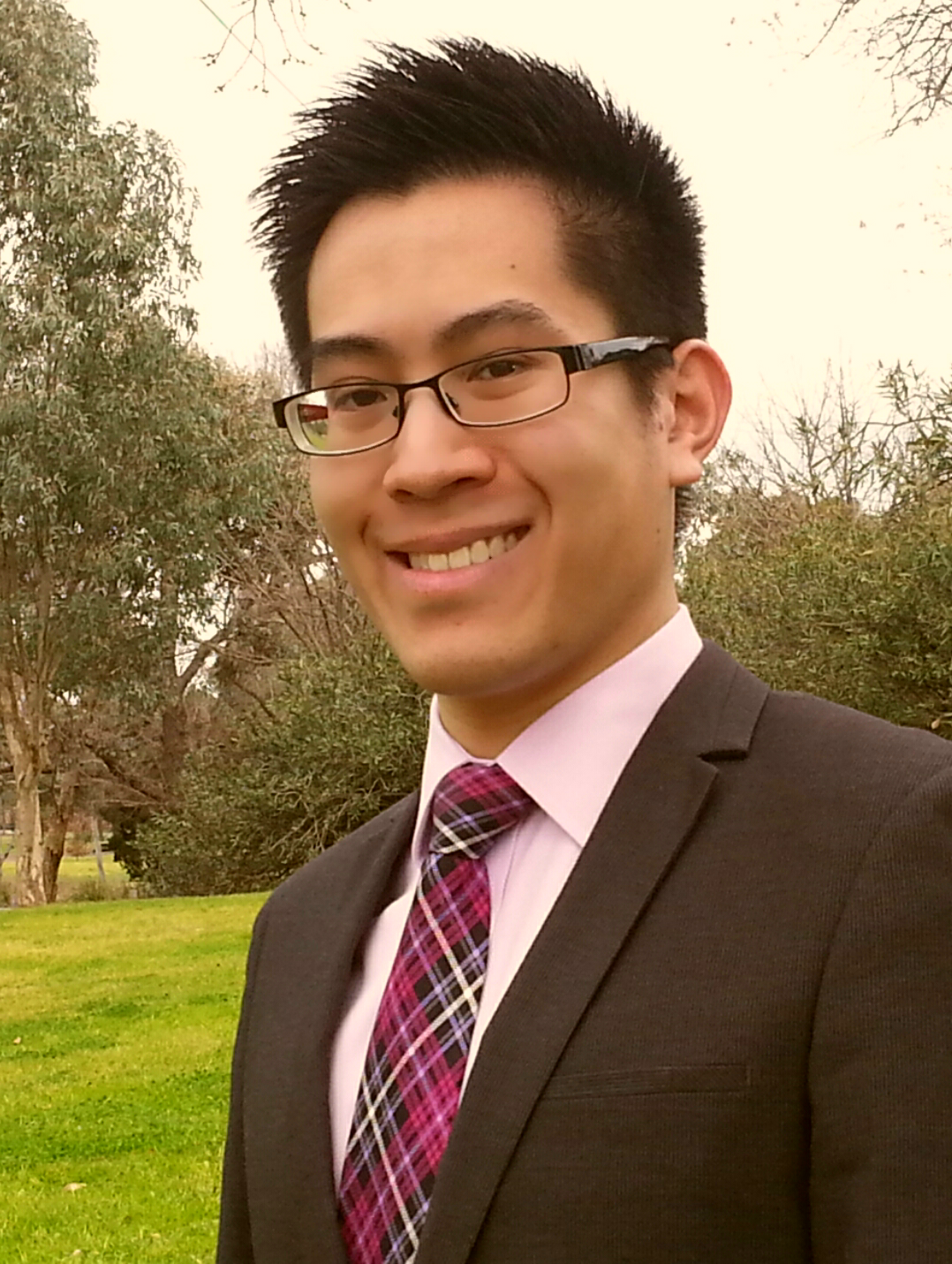 After studying at university, I started off my career as a graduate at Telstra.  Despite it being non-actuarial, I quickly found myself called upon to be involved in many exciting projects ranging from the more data driven (e.g. designing new algorithms to detect suspicious behaviour; setting a pricing structure for a mobile app) to projects that required a more strategic focus (e.g. re-engineering business processes to manage operational risk; recommending customer advocacy initiatives).  I had such a fantastic time as not only was the work challenging, but I also had the opportunity to collaborate with a diverse range of people and learn from their expertise.
Almost by chance, I discovered a niche area in the business which employed actuaries.  Working on a number of projects there, I was drawn to their rigorous, yet commercially focused way of delivering business solutions.  I decided to surround myself with more actuaries and joined Group Actuarial at IAG.  Since then, I've had a wonderful time.  I've been most fortunate to be working with exceptional leaders who not only champion an uncompromising degree of professionalism and integrity in conducting their work, but also foster a positive working environment to nurture each member in the team.
I've been so lucky to have been mentored by so many brilliant people who have dedicated hours of their time to me, whether that be in front of a computer or more casually over coffee.  In my spare time, I explore ways to share my knowledge and experience – whether that be as a guest speaker at an event or mentoring and advising my fellow peers.
Vernon Hu
My journey towards becoming an actuary has involved both traditional and non-traditional work in a general insurance setting. After studying actuarial science and finance at university, I joined IAG as a graduate in 2015. My time as a graduate saw me rotate through various actuarial functions within the company including technical pricing, capital modelling and regulatory reporting.
I am now part of IAG's analytics team, focusing on areas such as pricing, marketing and claims. Most of my work is project-based, giving me the opportunity to work on a range of portfolios and learn about different parts of the business. Each brings its own unique set of challenges, and I have always enjoyed coming up with creative and yet practical solutions to these problems.
Although I am nearing the end of my studies and looking forward to a much needed break, it is also important for me to keep in mind that actuaries need to constantly update their knowledge and skills in order to stay relevant in this changing environment. Recently, I have started to gain more exposure to data science, which I feel will complement the specialised knowledge and problem solving skills that actuaries are already well-known for.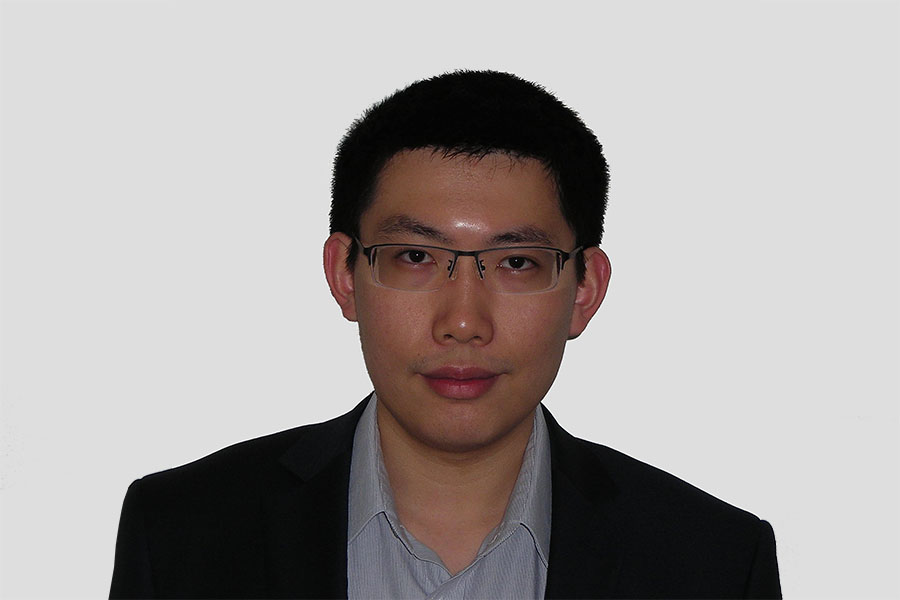 The two-day professionalism course in Melbourne was an interesting occasion. It was not only a requirement for becoming an actuary, but more importantly, it was a chance to meet new people, hear about their experiences and appreciate what it means to be an actuary.
Violet Luo
I have found my actuarial training and experience beneficial in many aspects of my life. During my study at the University of Melbourne, I have applied statistical and problem solving skills in two management consulting projects at major banks in both Melbourne and Shanghai.
After university, I further explored data and modelling in the general insurance industry. I moved to Sydney for my first job working as an Actuarial Analyst at Aon Benfield. With little knowledge of how a reinsurance intermediary works, I was fortunate to have received intensive graduate training on reinsurance analytics. My projects included catastrophe modelling and dynamic financial analysis for insurance companies. I was then seconded to the Beijing and Hong Kong offices during their busiest reinsurance treaty renewal period. Having grown up in China, it was an exciting opportunity to understand the Asian reinsurance market and work culture.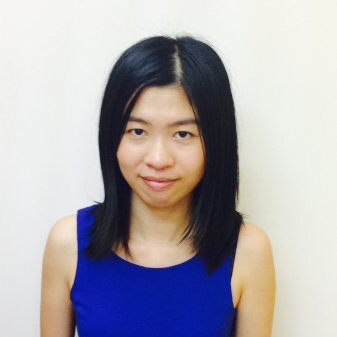 Currently I am a Senior Pricing Analyst at Suncorp based in Melbourne.
I am always fascinated with the various projects where I apply pricing concepts and advanced modelling techniques to create value for customers. I have grown more interested in how Data Analytics can be utilised to solve real business problems.
Recently, I participated in the Datathon held by Melbourne Business School and our team was one of the six finalists out of the 60+ participating teams.
In my leisure time I practice traditional oil painting and go for day hikes near Melbourne. My personal goal after becoming an actuary is to continuously learn new technology to adapt to this ever changing world.
CPD: Actuaries Institute Members can claim two CPD points for every hour of reading articles on Actuaries Digital.