Member Information
Highlights from the Mentoring Program information session
Last month, the Mentoring Working Group held an information session as the 2017/18 intake progressed. Tim Lam, Consultant at KPMG, shares a summary of the session and some highlights. 
For most university graduates like myself, the transition from university studies to full-time work can be quite hectic. The steep learning curve both at work and with studies and the need to balance work, study and our personal life are just a couple aspects that we need to learn and develop at the beginning of our careers! At such times a mentor who has experienced what you are currently undergoing can be vastly beneficial to your journey.  The upsides of mentorship are not limited to the early stages of our careers however, and certainly provide benefits to both mentors as well as mentees. To illustrate this the Mentoring Working Group held an Information Session at the Institute to discuss survey findings, hear from existing mentors and mentees and showcase an exciting development.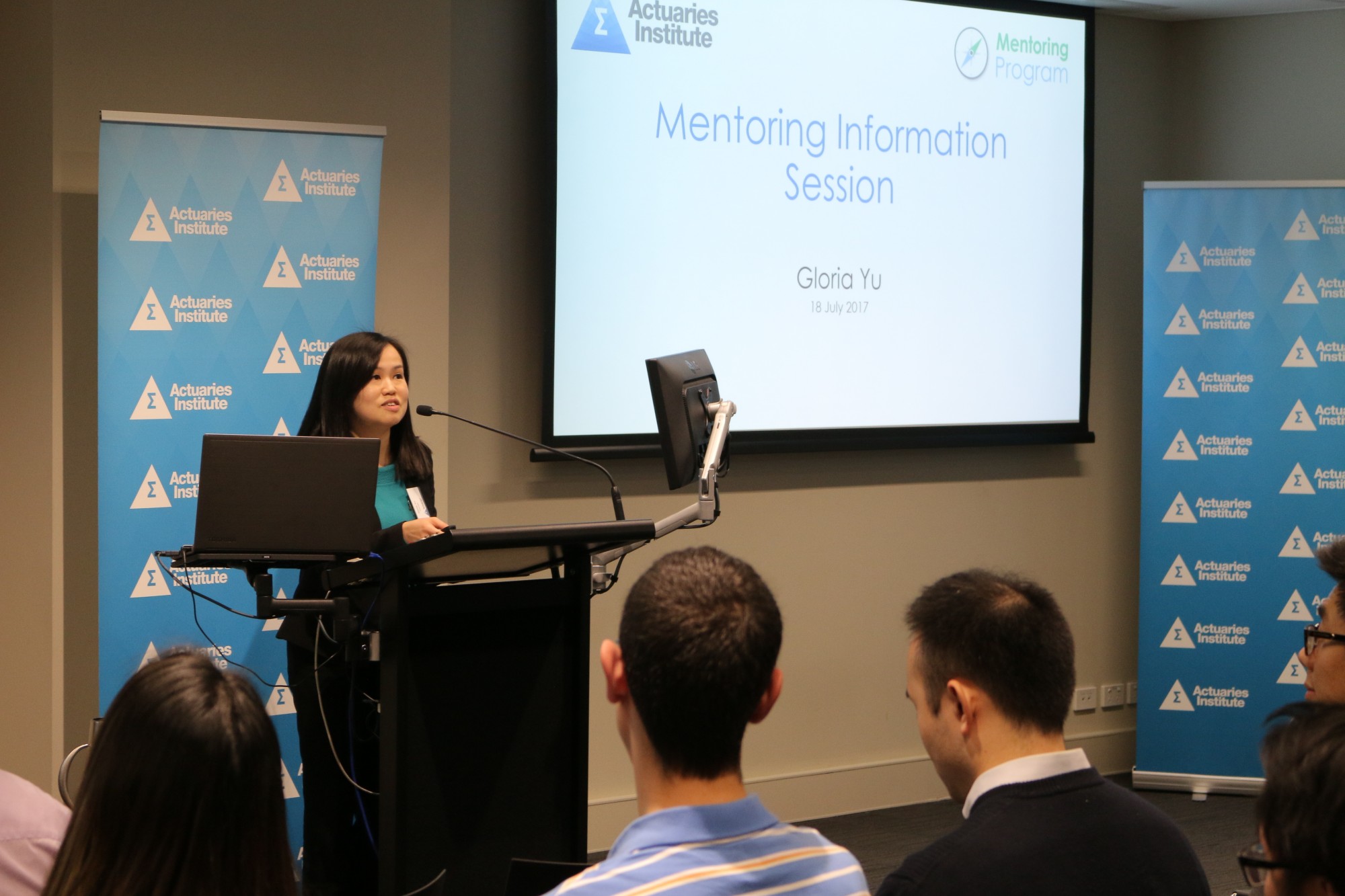 The session was chaired by Gloria Yu (Director at Deloitte), and began with a presentation of survey findings on the views of the mentoring program from past participants. The results showed a wide distribution of background areas for both mentors and mentees, indicating that the program is suitable for everyone regardless of the industry they current work in. The results also showed that the mentoring program is an effective platform to assist mentees to determine goals that they would like to achieve and more importantly achieving it under the guidance of the mentors. Overall the survey showed that both mentors and mentees were satisfied with the Institute's Mentoring Program.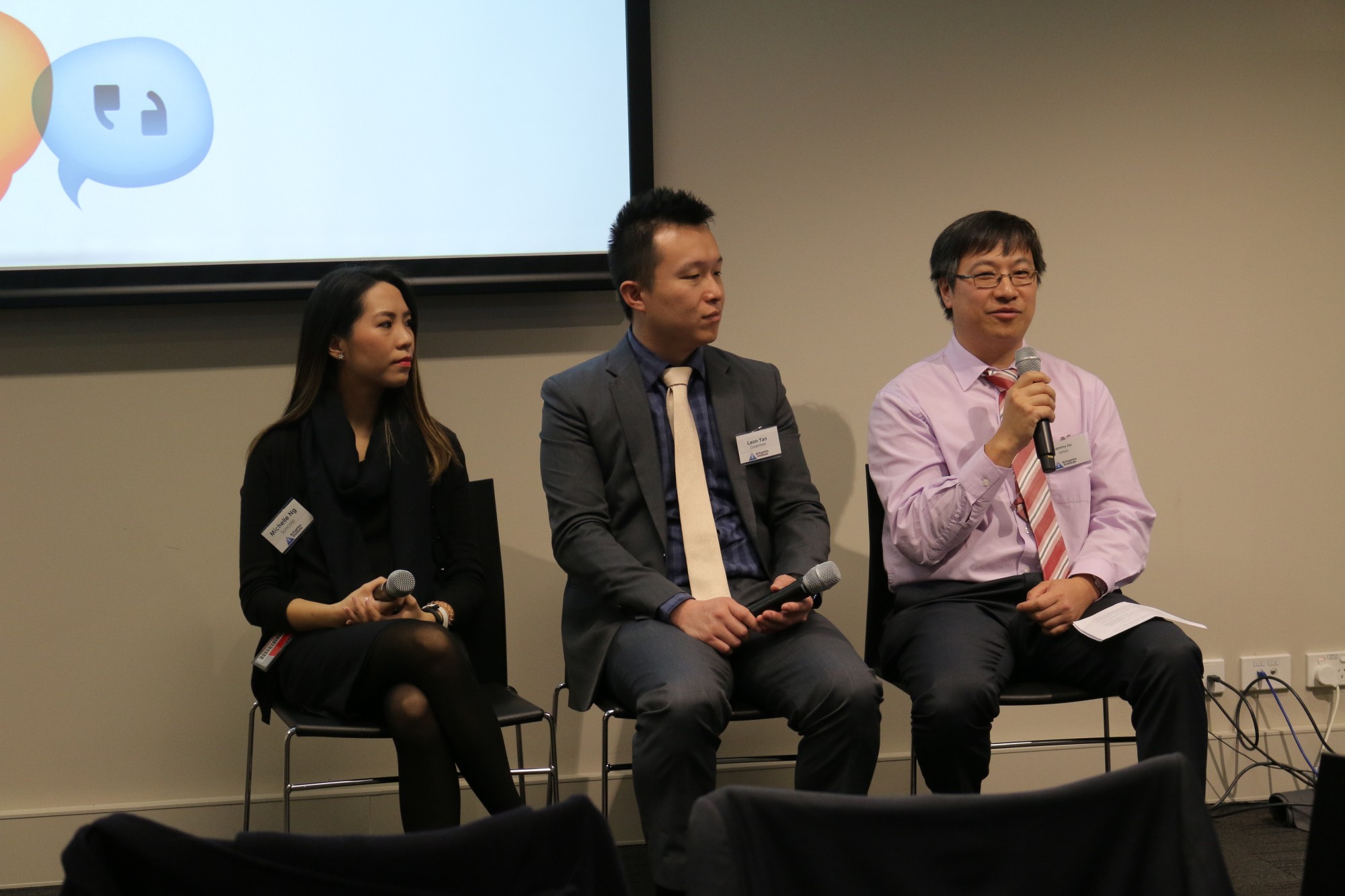 The focus was then shifted to a panel discussion with three existing mentors and mentees. The panel included:
Michelle Ng, Senior Actuarial Analyst at Suncorp who has been a mentee for several years.
Leon Yan, Actuarial Manager at Covermore Travel Insurance, who has experience in being both a mentee and a mentor.
Sammy Liu, Associate Director at KPMG Australia, who has been a mentor to multiple mentees over several years.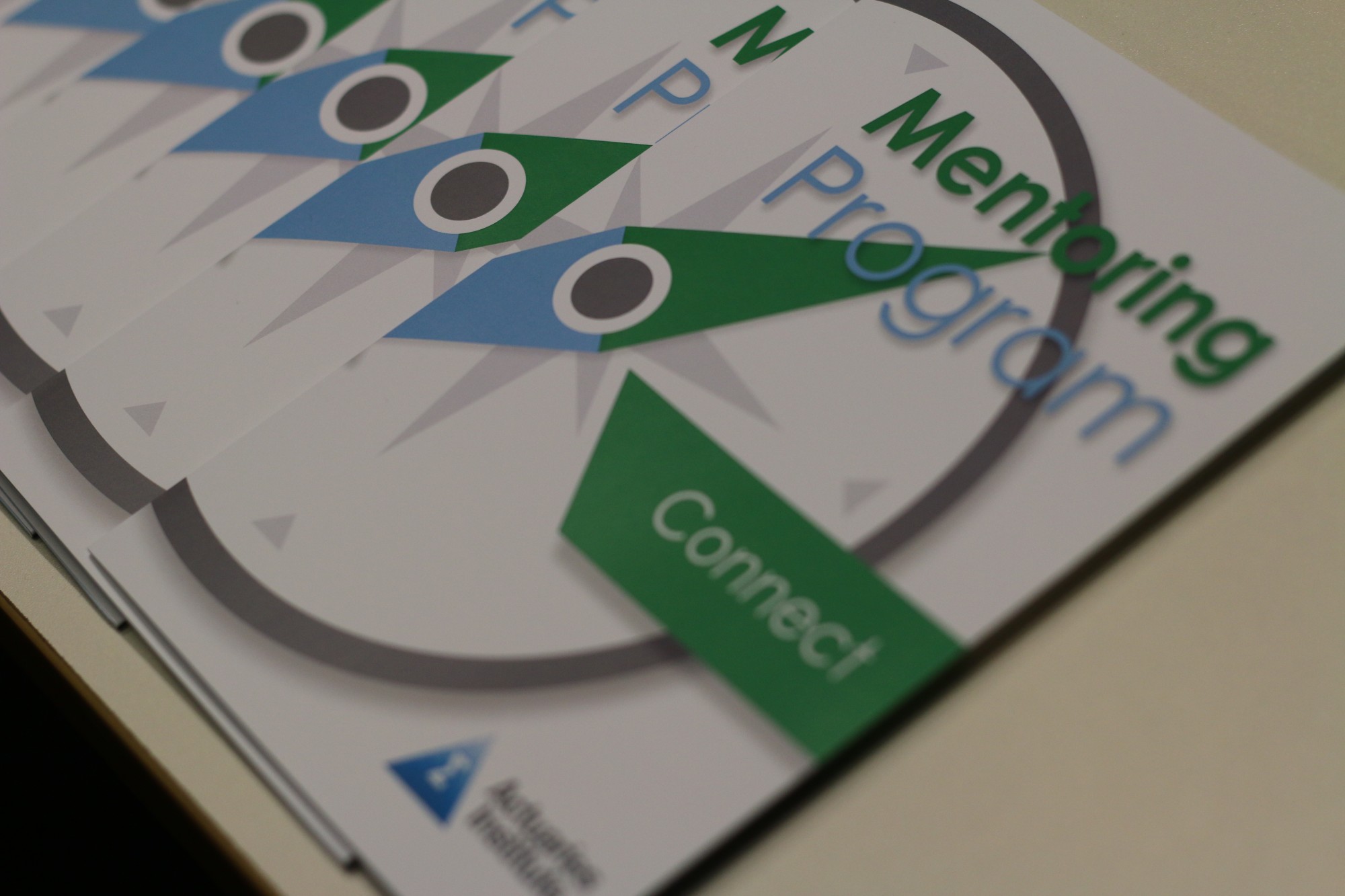 The key take-outs from the discussions were:
The career development and networking opportunities are priceless regardless if you are acting as a mentor or mentee.
Being a mentor is a great way to give back to the actuarial profession in helping younger actuaries by sharing their own experiences.
Sometimes we may only be able to see something from a single view only – a mentor can provide a bigger picture/more diverse range of views.
Being able to assist someone more junior in their professional development as a mentor is a rewarding experience.
Opportunity to learn from the experience of someone more senior to avoid potential pitfalls that you may not have foreseen.
On the flipside, the opportunity for mentors to help mentees avoid pitfalls they have faced in the past can be extremely satisfying.
The mentors and mentees do not need to be from the same working area for a mentor-mentee relationship to be successful!
The program provides a platform to match suitable mentors and mentees and a casual environment to discuss issues that may not be suitable to discuss within a work environment.
At the end of the session, a new development was finally announced!  Kinnect, an app built by Joseph Daley and Kevin Wong from TAL, allows users to find mentees and mentors over a social media platform. The demonstration showed plenty of promise including the ability to connect with potential mentors with experience in your area of interest in an instant. The app is expected to be released in 2018, so stay tuned for any updates!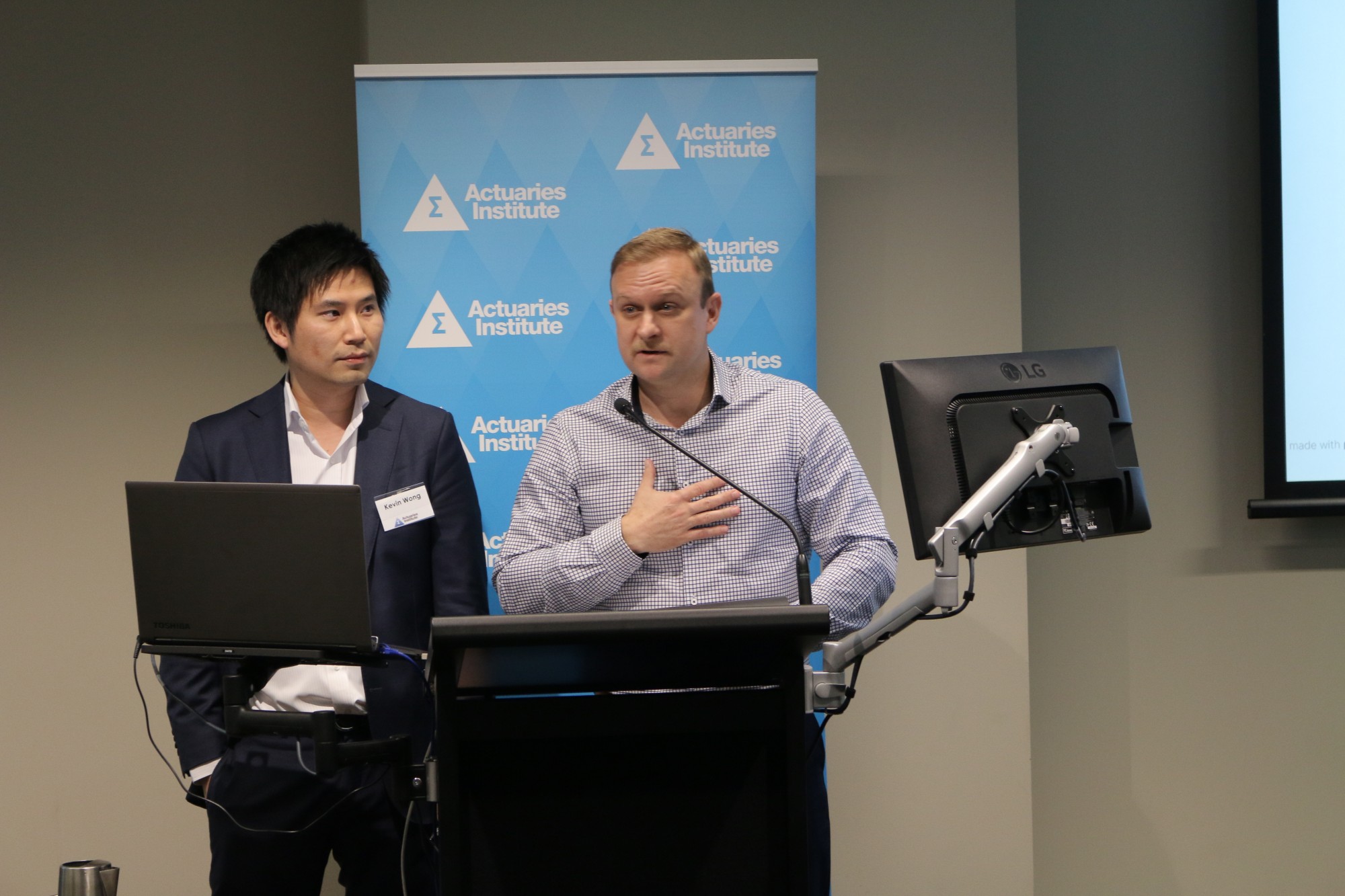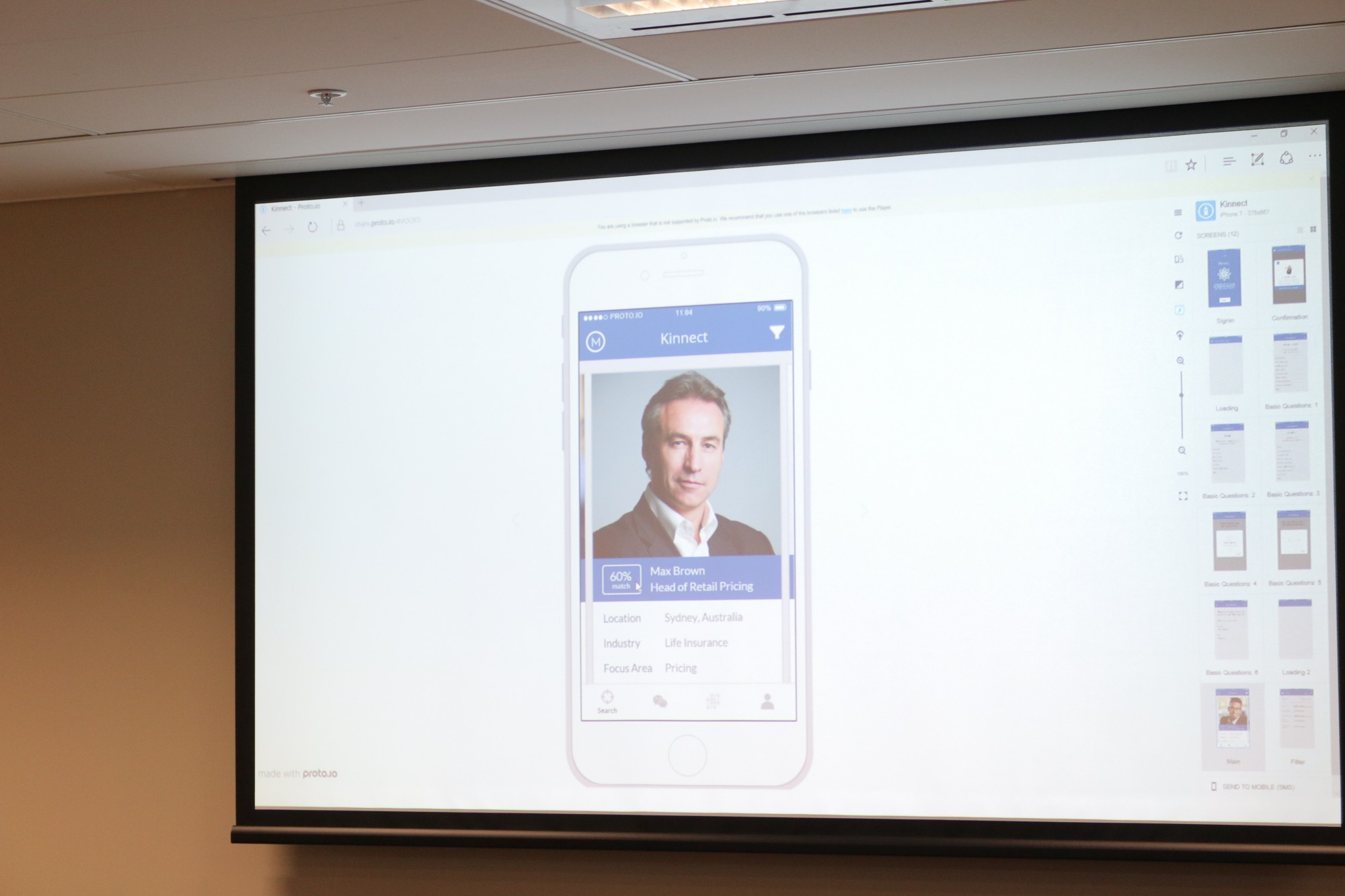 For more information, read President Jenny Lyon's most recent column on mentoring, visit the mentoring page on the Actuaries Institute website or view the brochure.
The Actuaries Institute Mentoring Program Working Group reports to the Leadership and Career Development Committee,,  Members of the Working Group are Gloria Yu (Convenor), Neil Ch'ng, Niki Appleton, Bill Konstantinidis, Katrina McFadyen and Jennifer Yu.
CPD: Actuaries Institute Members can claim two CPD points for every hour of reading articles on Actuaries Digital.