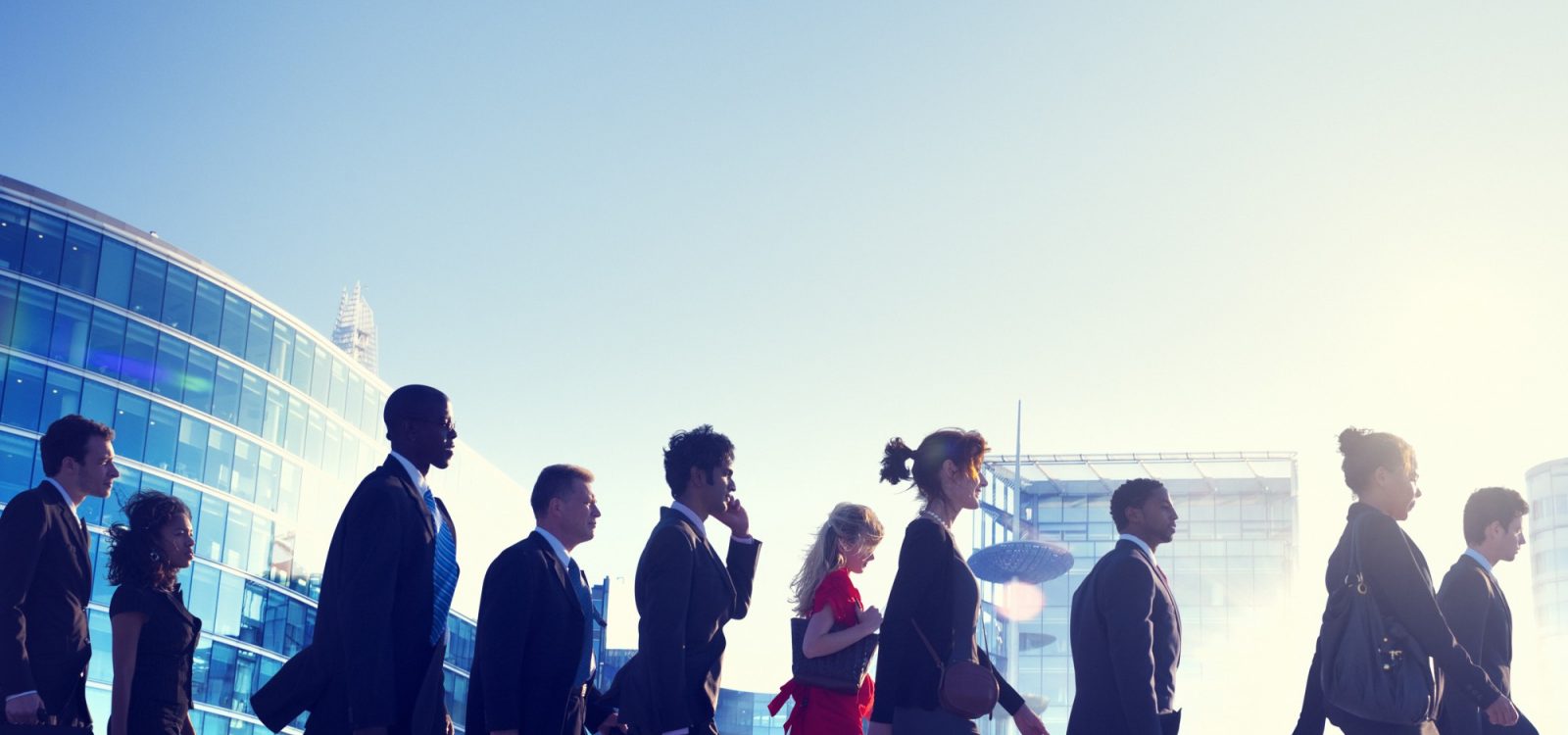 Executive Interviews
Q&A with 2017 Actuaries Summit Presenters Martin Mulcare and Rick Gilmore
Martin Mulcare from Etiam interviews Rick Gilmore, founder of Good Company Coaching, on why remaining relevant is the core challenge of our time, and what to do about it. Martin and Rick will be presenting on Day One of the 2017 Actuaries Summit.
Martin Q: Our presentation is called: "How To Grow Your Relevance & The Relevance Of The Profession". It focuses on something many of us can relate to, our personal reputation and the reputation of the Actuarial profession. Can you tell us why staying relevant is so important these days?
Rick A: Well I'd say it's not just important, it's absolutely critical.
Because you see, reputation is everything. It always has been and always will be.
It's just that the pressure to remain relevant is much more unrelenting and less forgiving now than ever before.
Just as many companies and industries are struggling with high profile socio-political pressures to improve their reputation, regulatory position and commercial advantage, so too are individuals and professional bodies facing the same reputational and relevance risks.
The fact of the matter is, many of us are grappling with the growing gap between the rapid rate of change and our ability to remain relevant.
It's fair to say that while some professionals, and professional bodies for that matter, are thriving, some are feeling confused and frustrated and others even devalued and diminished. And that's why, whether your reputation is on the way up or on the way down, how you stay relevant and avoid reputational risk are the critical business and career questions of our time.
Martin Q: You mentioned that with accelerating change, it seems to be getting harder to stay relevant compared to the past. Could you say a little more about that?
Rick A: There's a famous old saying coined by McDonald's founder Ray Kroc, that goes something like – "either you are green and growing or ripe and rotting". Now the truth of the matter is, we actually never have had the luxury of simply standing still. Change has always been challenging, the choice has always been whether to embrace change and grow, or resist it and get left behind.
Since Ray's time though, it's all been amplified. In this age of disruption, it's not a matter of "if " you'll need to reposition your career to stay relevant, it's a matter of "when". Either you learn how to reposition out of choice now, or get repositioned out of circumstance later. And as you well know Martin, that also applies to professional bodies, which is why you'll be focusing on that in our presentation.
I'd like to add to that, that after working with numerous executives, business leaders and professionals for over 27 years, especially in the last seven years, I can vouch that the fear of becoming obsolete and not needed anymore, without a doubt is sadly rising.
The truth is, behind closed doors, many of them tell me their secret fear is that their career has flat lined, or, isn't advancing as fast or as far as they expected. Learning how to take care of their career trajectory is now a top shelf priority and critical success factor. For many that's even more imperative than performing in their high powered and high pressured roles.
Martin Q: What are some of the key outcomes our audience can look forward to as a result of listening to our presentation?
Rick A: We all need to think differently about the future. So first up I will be presenting a personal relevance risk framework that will encourage everyone  to assess their current personal reputation  and relevance trajectory. Then, I will also walk them through a complete roadmap on how to grow their relevance, as well as challenge them to take the steps they need to take to ensure that they remain relevant as an actuarial  professional.
After that, we'll transition over to you, where you will present on how to rust proof  and grow  the reputation of the actuarial profession.
Martin Q: Yes, I'm looking forward to applying your framework to the profession as a whole, in light of the challenges to our traditional roles and the fundamental review of our education system. Finally, will the session involve simply sharing ideas or will there be specific actions arising?
Rick A: Specifically, whether it's about their personal relevance or that of the profession, we'll help everyone make some new agreements so they know exactly what immediate action to take to avoid reputational risk when they get back to their workplace.
The promise of our presentation is that they will discover new ways to apply proven strategies and techniques to become recognised experts, accelerate the relevance of the profession, and be themselves at all times. Remember, in order to make it to the top, you don't have to turn into something you are not, quite the opposite in fact.  
Rick Gilmore and Martin Mulcare will be presenting at the 2017 Actuarial Summit 22 – 23 May.
CPD: Actuaries Institute Members can claim two CPD points for every hour of reading articles on Actuaries Digital.