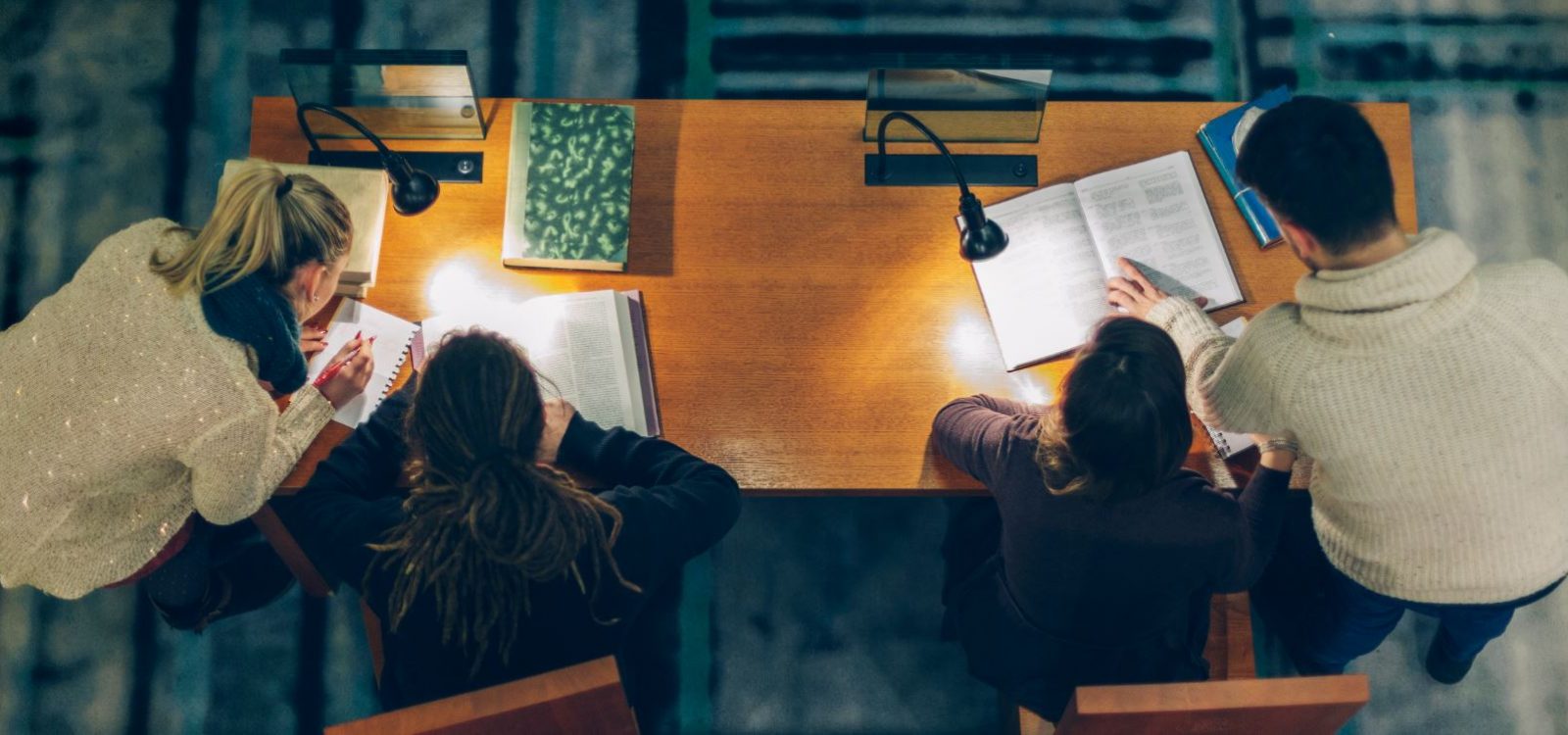 Interviews
Part 3 success stories
Kitty Leung interviews some of last semester's top scoring prize winners on the rollercoaster ride that is studying for Part 3 Exams. The four prize winners, now working for Macquarie Bank, ChinaLife P&C, KPMG and EY reveal their stories of gruelling study, hard work and success.
Part 3 Results Day is now looming around the corner – best of luck to those who studied this semester while the rest of us can look forward to (hopefully) celebrating your success and looking on as you participate in hilarious dares!
Some notable past dares heard through the grapevine include full body waxes, an Institute logo tattoo, cross dressing complete with wig, false eyelashes and shapely enhancements, as well as wearing a sombrero full of nachos being chased by seagulls at Darling Harbour.
Before this heavily anticipated day in all of our calendars, Actuaries Digital caught up with some of last semester's prize winners who scored the top mark in their respective courses to share their stories of success, the hard work that came with it and to pass on their tips and advice.
This article also contains some excerpts from the Vote of Thanks speaker at the Fellowship Dinner, Solai Valliappan, who articulated very well the rollercoaster ride of emotions that is studying for Part 3 Exams.
"Everyone receiving their certificate today has come to this point in their own way…the overall process was at times brutal, and anyone who says otherwise is frankly lying" – Solai Valliappan
How did it feel when you first heard the news that you had won your prize?
Daniel Rose: I was incredibly surprised; the exam was horrific and I was happy enough just to pass! It was cause for a few celebratory drinks after work that day!
Shirley Weng: Disbelief, thinking maybe it was a prank! Then super happy.
Why did you decide to become an actuary?
David Barnes: Once I heard what an actuary was, I decided that it was a career that was well suited to both my passion and skill set. The idea of a job that combined maths with logical thinking was right up my alley.
Qifeng Sun: During my high school studies, I was most interested in Maths and Economics and not surprisingly my marks for both of them were reasonably better than other subjects I had taken. Actuarial Studies is the perfect combination of the two so I chose to major in it right away and to this day, my interest in it remains a real motivator for me to continue to pursue this field.
Daniel: I always enjoyed Maths and Economics at high school, and wanted a career in Finance, so it was a fairly logical choice. I also loved Science but didn't feel the career prospects were clear (particularly in theoretical physics). Actuarial seemed to have a clear career path (in comparison!) which appealed to me.
"The intensity of these studies creates these focused determined monsters, and at times under our various levels of stress we were probably not the easiest beings to deal with, nor been able to be there in return 100% of the time." – Solai Valliappan
What were you like in "study mode"?
Shirley: Hard to be around to say the least. I probably unloaded a lot of stress onto family members in all sorts of ways.
David: If you asked my family, they'd say I never go into "study mode"! I am very lucky to be someone that doesn't stress easily, so I tend to just make my plan of things that need to be done early in the semester and gradually plug away at it.
[From David's mum]: I think David is very disciplined to work through three-hour trial exam papers. However, I would feel more comfortable if David commenced his study earlier in the term. It is still hard for me to accept that David doesn't need to study so much after seeing others who have to work tirelessly learning facts and figures.
"There are some key learnings this qualification has taught me…I've learned about discipline, emotional resilience, the importance of balance to your life, how to approach a problem which initially seems to be impossible to solve and an appreciation for when a combination of good timing and luck has helped along the way" – Solai Valliappan
To achieve these results, did you need to make any sacrifices along the way? How did you balance this?
Qifeng: I don't have a particularly good memory so the key to my preparation is repetition. I go through readings and notes at least 3 times to make sure I understand them and I consider it most important to try as many past papers as possible. As you can see my strategy is quite time consuming and I would spend at least 1.5 hours every day (3 hours on average), so study, work and life balance was quite an issue. Fortunately, my wife is also undertaking her PhD now so we could study together and provide each other with mutual support.
Daniel: I did my best to make sure study didn't massively impact my social life. I definitely buckled down in the month leading up to the exam, but generally spaced my study out over the semester so that I didn't have to make too many sacrifices at once. Generally if I had nothing planned on Saturday or Sunday, I would use most of the day to study but I would rarely say no to anything. Though in saying that I probably didn't see my family as much as I should have.
David: Balance is very important to me, so I have tried hard to minimise the impact of study on the rest of my life. I try to use my study leave as productively as possible, but certainly did miss out on a few full weekend canyoning trips and my long course triathlon career has been parked until after exams. I have however made sure to be uncompromising with regard to the things that really matter to me. I spent a week away leading a youth camp two weeks before my exam and refuse to give up time at church and with close friends.
What are you looking forward to doing now that you no longer need to study?
Shirley: Being able to plan things on the weekend, especially long weekends!
David: Sadly, my study days are not yet over. But hopefully come October that will change. Either way, I certainly have plans, there will be lots of weekends away bushwalking, canyoning, kitesurfing and cycling, and I look forward to having a bit of extra time to spend with friends and family by virtue of having a full weekend rather than half a weekend!
What are your top tips to give to members who are still studying for their exams?
Daniel: Do lots of past papers, as the questions asked sometimes aren't directly in the course materials and need you to show judgement. The more practice you get at doing that, the better you'll become.  Also space your study out over the semester and start as early as you can. That way, you won't have to make as many sacrifices in the lead up to the exam.
Qifeng: Doing past exams are most important, I consider 15-20 papers as adequate and repeating the papers is also worthwhile. If I have extra time, past assignments are another valuable source of knowledge as they usually contain more structured and comprehensive questions. Also, leave aside time to review knowledge from the previous day and persistency is vital.
David:
I know I'm happier/healthier/able to think more clearly when I'm not pouring everything into my study, so my number one tip would be to maintain a balance.
Bury the procrastinator – when you study, study hard; when you are not studying, try not to think about it at all.
Exams are not everything, so don't invest in them as though they are. Figure out what's important to you and make sure you don't let that go.
Shirley: Stay calm and try to study as early as possible so you can remain calm when unexpected things happen closer to the exam.
"…A very heartfelt thank you to family, partners, friends, fellow students and colleagues…your patience, tolerance, emotional support and the occasional but ever so important food care package has been most appreciated. In part this qualification also belongs to each of you involved, you have been pivotal in helping each of us attain this level of achievement" – Solai Valliappan
Who would you most like to thank for helping you during your studies?
Shirley: My mum, for making me food and comforting me when I was stressed.
Daniel: My mum – she was always really supportive and helped out before the exam.
CPD: Actuaries Institute Members can claim two CPD points for every hour of reading articles on Actuaries Digital.