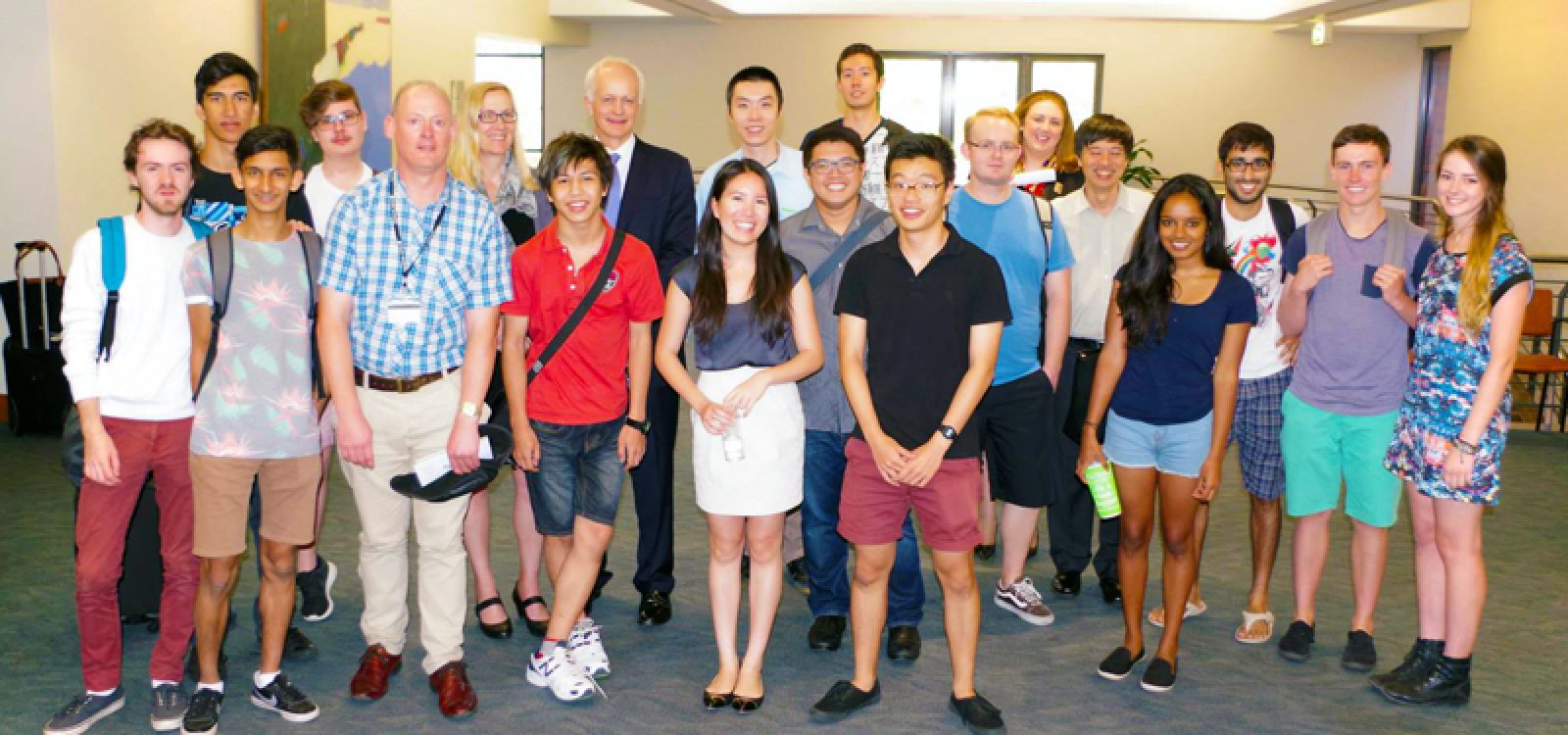 Features
Institute visit opens Curtain to actuarial career
Curtin University's actuarial students were delighted to welcome the Actuaries Institute President, Estelle Pearson and CEO, David Bell to their campus. They were also joined by Sarah Tedesco, the Institute's Head of Learning. Students from all year levels attended the presentation, which was followed by a networking lunch. It was a privilege for students to hear from experienced professionals
Estelle began the presentation with a snapshot of the profession. She provided an overview of where actuaries worked, their areas of expertise and the opportunities available to students in the industry.  A particular topic of interest for students were the growing non-traditional sectors, such as banking and data analytics. Janet Lambert said, "I found the Institute's visit to Curtin very educational and informative about the actuarial profession especially to students who are in their final year of university like myself. In particular, I was pleased to hear Estelle say that there is a growing need for actuaries globally and firms have now realised how valuable our knowledge and skills are, even in the unconventional industries."
"I got a better idea of how important actuaries are in making decisions that carry significant value." First year student William Redpath
Sarah was next to address the students and discussed the pathways to the different levels of accreditation offered by the Institute. She also spoke about potential modules that might be available in the future, depending
on the growth of professionals in these fields. Sarah gave us insights into the development of the education courses, which was particularly interesting. Although we know the profession is a global one, it was intriguing to hear about how the Institute collaborates with other actuarial professional bodies from countries to develop courses.
David spoke about the Institute's key objectives for 2015 and explained the vision the Institute had to promote the profession. This was eye-opening for many students who instantly realised there was room to explore industries outside the traditional fields. David then provided us with some context and examples of the work in the profession. He spoke about the recently published Intergenerational Report, the effects of longevity risk, proposed changes to superannuation and the recent acquisition of an actuarial consulting firm by a major Australian company. This provided us all with a bit more commercial awareness and understanding of how our studies might be applied. William Redpath commented summed up the students' impressions of the presentation very well, "As a first year [student], I think the visit from the Actuaries Institute confirmed that a career as an actuary is a very good decision… I got a better idea of how important actuaries are in making decisions that carry significant value."
The presentations were followed with a networking lunch, where students were able to mingle with the Institute representatives. We learnt about their experiences first-hand and would gladly welcome them back to the campus any day.
CPD: Actuaries Institute Members can claim two CPD points for every hour of reading articles on Actuaries Digital.