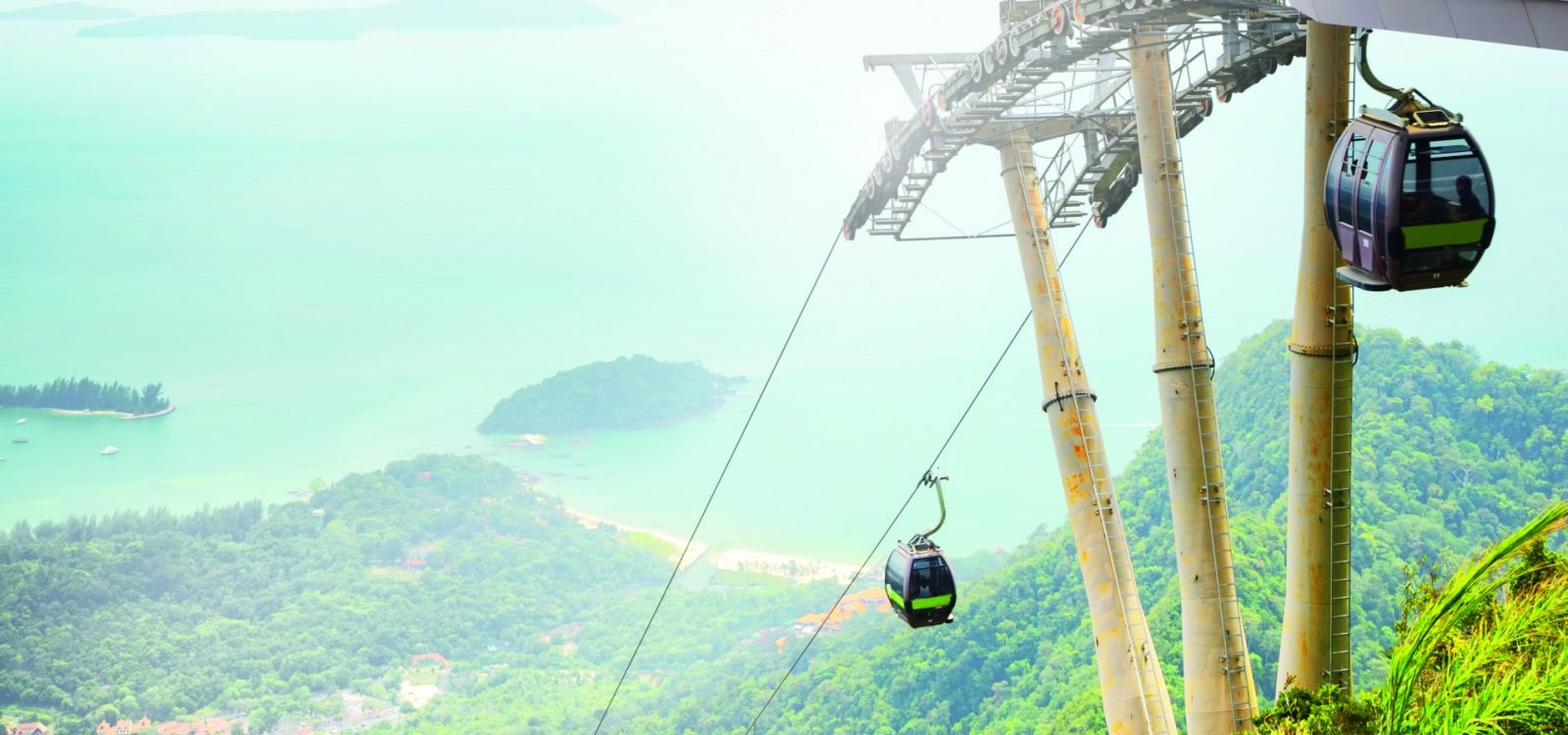 Features
An Equatorial Perspective – Experiences in Malaysia
Tim Howell, Director, Actuarial Service Centre Asia Pacific at Zurich tells of his move abroad.
It has been just over two years now since I moved with my family from Sydney to Malaysia. Initially there was some scepticism when faced with taking a leap and testing both my experience and my family's in a new environment. However we are very glad we took the leap and have absolutely no regrets!
Working in Asia
The actuarial profession is very well respected in Asia with the Chief Life Actuary generally reporting at executive level to the CEO, and taking an active role in matters such as strategy and risk management, as well as the usual areas of capital management, pricing and financial reporting.
My role in Kuala Lumpur, Malaysia involves supporting the life actuarial valuation and reporting for a number of countries within the Asia Pacific region. Over the last two years we have built a team of actuarial professionals with accountability for actuarial model development and regular group reporting.
Geographically, Malaysia is at the centre of Zurich's businesses in the Region – for example, Singapore and Jakarta are reachable within a one or two-hour flight. This has meant that as well as it being the location for our actuarial centre, Kuala Lumpur is often used as a hub for Regional events and functions. One example is our Zurich Regional Actuarial 'Summer School', where we brought together actuarial students and other interested Finance professionals from around this Region into Kuala Lumpur for a week of learning and networking. The event was organised by my team with the support from our European colleagues and Hong Kong Regional office. It was a big success and it certainly shined the spotlight on Kuala Lumpur. It has been an excellent time to be in Asia with Zurich and to contribute to the growth we are experiencing in the region.
A key part of my role has been recruiting, developing and leading a high performance team. In my experience, the actuarial talent in Malaysia is very strong. The team has strong communication skills and is fluent in multiple languages i.e. English, Bahasa Malaysia (Malaysian), Mandarin, and Cantonese. The team members are highly motivated and have either completed or are pursuing professional qualifications with internationally recognised actuarial   bodies. Most students follow the North American Society of Actuaries path or the UK's Institute and Faculty of Actuaries path. Whilst the number of Malaysian actuarial students following the Australian path seems to rank third (from my collegiate pool – not a statistical sample) it is pleasing to see the increased activities from the Actuaries Institute Australia in Malaysia.
Further, the Actuaries Institute Australia's recent reductions in fees to recognise exemptions will make a meaningful difference for actuarial students. The Actuaries Institute Australia is sharing experience on leadership development with the Actuarial Society of Malaysia and is tailoring communications for overseas members. Both of these initiatives are great for engagement.
Talking Actuarial
On the topic of language, my team interacts with colleagues in South East Asia (Indonesia, Singapore and Malaysia) through to Japan on a regular basis. Personally, my language skills are generally food oriented… restaurant names or my favourite dishes. Actually, recognising the inadequacy of my language skills has been helpful. We work in an international environment and the awareness of cultural differences and similarities is important. The familiar language in my office is Mandarin, however it is not uncommon in Malaysia for Mandarin, Bahasa Malaysia, Cantonese and English to be intertwined in a conversation. In a business context we all need to have a common language. English is the common thread in our multinational organisation, however a flexible approach is important. In performing our work we have been required to understand Indonesian regulation in Bahasa Indonesia (Indonesian) and spreadsheets with Japanese characters. The desired outcome is always to achieve a common understanding and effective two-way communication is required in every case.
Logic, mathematical reasoning and cashflow projections are generally universal. When working across borders and cultures it is helpful to develop illustrative examples, have open communication, and share knowledge and resources. Short-term assignments and secondments can be very effective. Face-to-face meetings remain the most effective means of communication and are important for developing relationships.
Observations on Product Propositions and Markets
Similar to a number of areas in Asia, the in-force life insurance premium in Malaysia is heavily weighted towards traditional business (both participating and non-participating) whilst investment-linked business is a key growth area. Life Insurance Association of Malaysia (LIAM) statistics illustrates total life insurance in-force premium growth of 12.8% in 2013, individual traditional premium growth of 4.8%, and individual investment linked growth of 14.5%. The group in-force premium growth was 117.7%, however this is from a smaller base.
Bundling of investment and protection features is common in a number of markets. For example, annual premium investment-linked business will generally have compulsory death cover, a multitude of rider options and upfront charges. Medical products are commonly sold through life insurers and term products are generally level premium. The product design clearly differs to the major new business products in Australia and is shaped by the markets, distribution channels and regulatory environment.
Markets are usually segmented and this perhaps cannot be any more obvious than in Malaysia where the market is split between Traditional and Takaful (also known as the Islamic insurance).
During my time here, there have been a number of mergers and acquisitions in both Indonesia and Malaysia. The transactions have resulted in increased multinational presence in the markets.
Tied agency distribution is prevalent in a number of markets with IFA, group and bank distribution seen as growth areas. Bank distribution in particular has been identified as a theme for a number of recent transactions.
Technology take-up in the region is high and this may also have implications for distribution.
The regulatory environment will also influence the product propositions. From an actuarial perspective there are cost of capital implications that are dependent on the regulatory capital requirements. There can be further regulatory driven implications which include tax concessions for certain products or the level of government support, e.g. government support for medical expenses.
The pace of regulatory change in the region is increasing. In the last couple of years we have seen changes in local statutory reserving (Indonesia has moved to a gross premium valuation of life insurance reserves and introduced Risk Based Capital), increased focus on Risk Based Capital (Singapore is currently in a QIS process for RBC2) and developments similar to ICAAP in Australia (ORSA in Singapore, ITCL in Malaysia). Establishing and embedding risk appetite and enterprise risk management are other key initiatives. There has also been increased regulatory focus on financial advice including the Financial Advisory Industry Review (FAIR) in Singapore starting from 2012 and the new Financial Services Act (2013) in Malaysia – which are similar to FOFA in Australia or Treating Customers Fairly in the UK. It is likely regulatory convergence will continue, however localised differences will remain.
Australian experience (market and regulatory) and professional qualifications make Australian actuaries well positioned for opportunities in Asia.
Cosmopolitan Malaysia
Kuala Lumpur is a cosmopolitan city and it has been a good experience settling here with my family. There is always an initial adjustment period when moving to another country. However, with a sense of adventure and a bit of research we were soon at home. We have developed great friendships in Malaysia both with locals and expatriates from around the globe and our network has also expanded beyond financial services to include individuals working in other prominent industries including oil and gas, IT, education, engineering, manufacturing and construction.
We have enjoyed the cultural experience and have a deeper understanding and appreciation for the Malay, Indian and Chinese traditions – it is never too long between festivals (and public holidays) in Malaysia. The pace of development is clearly visible and, at times, audible. The food is unrivalled and is a central part of any gathering. We even enjoy the predictability and warmth of the weather, 32 degrees every day with a wet and dry season. The storms in the wet season are quite spectacular! The time in Malaysia has been fantastic for the whole family and I will always hold this country and its people with great regard. For me, as a lasting memento of our time here, we now have a Malaysian born addition to the Howell family.
CPD: Actuaries Institute Members can claim two CPD points for every hour of reading articles on Actuaries Digital.