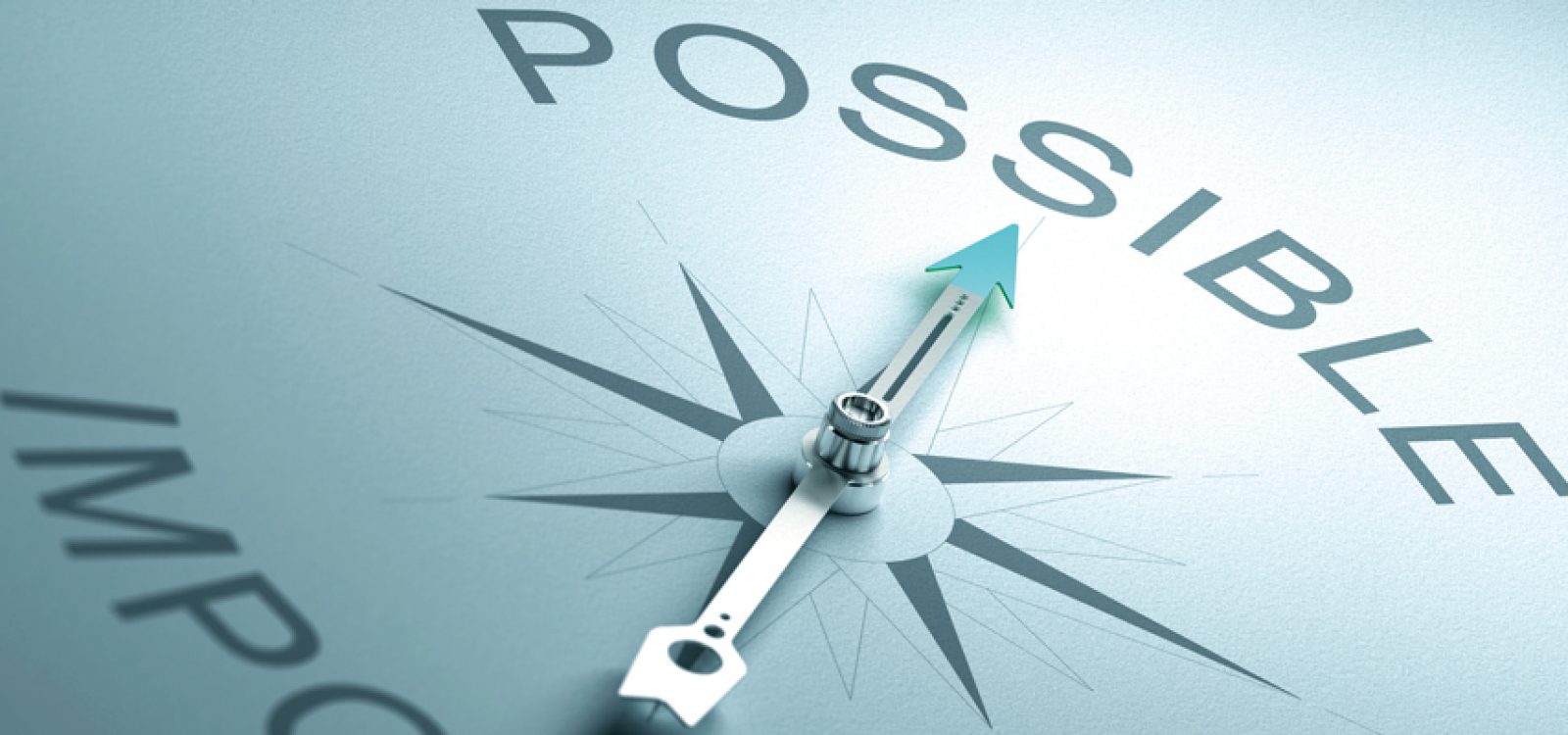 Features
Goals and Resolutions
The Actuarial Pulse is an anonymous, web-based survey of Institute members, run on a monthly basis, giving members an opportunity to express their opinions on a mixture of serious and not-so-serious issues.
What would you like to know? If you have a question you would like to put to the membership, email the Chief Editor.
REPORT GENERATED ON 7 FEBRUARY 2014, 260 RESPONSES.
It's said that most New Year's resolutions are broken within the first two weeks of the year, but is this true for actuaries? Do actuaries even believe in making resolutions in the first place? In this month's Pulse survey, we explore goals and resolutions in an attempt to find out what does and doesn't work when it comes to making changes in your life.
Q1: WHAT IS YOUR AGE?
| | | |
| --- | --- | --- |
| Response | % | Count |
| Under 25 | 7% | 19 |
| 25-34 | 30% | 78 |
| 35-44 | 22% | 57 |
| 45-54 | 26% | 66 |
| 55-64 | 12% | 30 |
| 65+ | 3% | 9 |
Q2: WHAT IS YOUR GENDER?
 
The purpose of the first two questions is to determine the demographic profile of the survey respondents. These results are typical of other Pulse surveys and will be used to assist in analysing the results of the other survey questions.
Q3: DO YOU BELIEVE THAT SETTING GOALS/MAKING RESOLUTIONS IS HELPFUL?
 
Much has been written on the importance of goal setting. Studies have been conducted that demonstrate that people who write down their goals accomplish significantly more than those who don't and there are dozens of websites, such as Day Zero Project, that exist specifically so that people can share their goals with others throughout the world.
At the same time, goal setting is clearly not for everyone. According to Dilbert creator Scott Adams in his book How to Fail at Almost Everything and Still Win Big, "goals are for losers". If you set yourself a goal, "you will spend every moment until you reach the goal… feeling as if you were short of your goal" and if you do achieve the goal, you will have lost the thing that gave you purpose and direction.
Adams argues that, instead of goals, people should develop continuous lifestyle 'systems' or habits for themselves that maximise their chances of success in the long term (for example, continuously upgrading your skills).
Among the respondents to this survey, 85% believe that setting goals or making resolutions is useful, with belief in goal setting being slightly higher among females (90%) than males (83%), and slightly higher among those under 55 (86%) than those aged 55 and over (79%). As most of the actuaries I have met are very intelligent and successful people (i.e. 'winners'), these high percentages appear to run counter to Adams' hypothesis of goals being for 'losers', but we will explore this in further detail later in this report.
Q4: HAVE YOU EVER MADE A NEW YEAR'S RESOLUTION?
| | | |
| --- | --- | --- |
| | | |
| | | |
| | | |
| No – but I've made resolutions/set goals at other times | | |
| | | |
New Year's Resolutions are a special subset of goals. Although New Year's Day is really just another day in the calendar, to many, a new year is a new beginning and a chance to start afresh, doing things differently from how they were previously done. As one respondent pointed out, "I make plans at various times (of the year), not just New Year's, but sometimes a New Year's resolution has more significance." 58% of respondents have made New Year's Resolutions at least once or twice in their lives, which is broadly consistent with University of Sydney research which found that 50% of Australians make such resolutions each year. Similar to what was found in the previous question's analysis, New Year's Resolution making is more common among females (70%) than males (53%), and is most common among respondents in the 35 – 44 year age band (68%).
Q5: HOW LONG DO YOU TYPICALLY KEEP A RESOLUTION/GOAL AFTER MAKING IT?
| | | |
| --- | --- | --- |
| | | |
| | | |
| | | |
| | | |
| | | |
| | | |
| | | |
| As long as it takes to achieve the intended result | | |
According to an article published in The Sydney Morning Herald in late 2012, there is a failure rate of around 88% when it comes to achieving resolutions, but it appears that actuaries are better at sticking with goals than the average Australian. 44% of respondents claim to stick with a goal for as long as it takes to achieve.
Although, in previous questions, we have found that younger respondents are more likely to find goals and resolutions useful, it is, surprisingly, the older respondents who are more likely to see their goals through to the end. 49% of respondents aged 45 and over stay with their goals for as long as it takes, compared to only 40% of the under 45s.
Q6: HOW MANY RESOLUTIONS/GOALS HAVE YOU SET YOURSELF SO FAR IN 2014?
Q7: APPROXIMATELY WHAT PROPORTION OF YOUR 2014 RESOLUTIONS HAVE YOU KEPT TO DATE?
During 2007, British psychologist Richard Wiseman tracked over 3,000 people attempting to achieve a range of New Year's Resolutions. Among the many things he concluded from his research was that the chances of succeeding in achieving resolutions or goals is far greater if you focus on achieving one goal rather than many.
Based on this observation, it would be expected that those respondents to this Pulse survey with a greater number of resolutions in 2014 would have kept a smaller proportion of these resolutions than those with a smaller number.
Yet, to date, 58% of respondents with three or more resolutions have kept 75% or more of those resolutions, which is on par with the 59% of respondents with one or two resolutions who have kept 75% or more of those resolutions. Nevertheless, this survey was conducted in early February, just one month into the New Year. It's easy enough to keep a resolution for 31 days, but can you keep it for the next 11 months? I suspect these results would differ greatly if this survey was repeated later in the year.
Q8: WHAT IS CURRENTLY YOUR NUMBER ONE GOAL IN LIFE?
| | | |
| --- | --- | --- |
| | | |
| | | |
| Improve financial situation | | |
| | | |
| Spend more time with family | | |
| | | |
| Change attitude e.g. be more positive | | |
| | | |
By far, improving your health or fitness was the most popular life goal among respondents, with improving your financial situation coming in third after 'Other'. Yet, the popularity of certain goals varies by age and gender.
Females respondents are more interested in improving their health than their male counterparts, with 48% of females selecting this as their number one goal compared with 37% of males. Males, on the other hand, are more interested in spending more time with family, with 13% listing this as their top priority compared to only 1% of females.
Under 45s, who, in many cases, will be trying to save for a house, pay off a mortgage or put their kids through school, are more interested in improving their financial situation than over 45s, with 14% of under 45s listing this as their number one goal compared to 5% of over 45s; while over 45s, whose kids may have grown up and left home, giving them new-found freedom, are interested in travelling. 9% of over 45s want to travel more, compared to 4% of under 45s. Some of the other goals listed by respondents to this question include:
buy a house;
find a girlfriend;
pass Part III exams;
religious (e.g. discover the meaning of life or get to know God better);
spend less time using my iPhone;
finish writing my book; and
give to the profession… by answering more Pulse surveys!
Q9: WHERE YOU HAVE FAILED TO ACHIEVE GOALS/ RESOLUTIONS YOU HAVE SET YOURSELF, WHAT IS THE MAIN REASON FOR YOUR FAILURE?
| | | |
| --- | --- | --- |
| | | |
| | | |
| Too busy with other things | | |
| | | |
| | | |
| | | |
| | | |
| | | |
The three main obstacles to success, according to respondents, are: changing priorities, being too busy and lack of motivation, with each receiving a similarly high number of votes.
Lack of motivation is more of an obstacle to success for females than males, with 32% of females listing this response compared to 17% of males, while changing priorities is a bigger stumbling block for males, with 27% of males selecting this option, compared to 21% of females.
It is the younger respondents, however, who have the hardest time finding enough time to achieve their goals. 27% of under 45s consider being too busy their biggest obstacle to success, compared to 20% of the over 45s.
Other reasons why respondents have found it difficult to achieve their goals in the past include:
kids;
I forgot I made them. This survey reminded me of them; and
If I knew, I would have succeeded.
Q10: WHERE YOU HAVE ACHIEVED GOALS/ RESOLUTIONS YOU HAVE SET YOURSELF, WHAT WAS THE MAIN CONTRIBUTING FACTOR TO THIS SUCCESS?
| | | |
| --- | --- | --- |
| | | |
| | | |
| | | |
| Rewarding myself for making progress | | |
| | | |
| Establishing a regular routine | | |
| | | |
 
On the flip side of the success coin, when respondents have succeeded, the majority of respondents agree that it was due to establishing a regular routine.
Developing a routine is one of the main actions psychologists and life coaches recommend when it comes to achieving goals and is broadly consistent with Scott Adams' hypothesis (discussed in Question 3) that habits or systems are more important than goals in achieving success.
In fact, even though Adams claims that "goals are for losers", at the end of his book he softens this by rephrasing his sentiments as: "Humans will always think in terms of goals. Our brains are wired that way. But goals make sense only if you also have a system that moves you in the right direction." Based on this it appears that even Adams believes that a combination of both goals and systems is the secret to success. Other factors that helped respondents achieve success include:
regularly reminding myself of the goal;
only establishing goals I'm really interested in;
seeing a deadline loom;
team members relying on my achieving the goal;
tracking progress and referring to that data regularly; and
making my goal known to friends and challenging them to achieve the goal, too.
CONCLUSION
Actor Bruce Lee once said "A goal is not always meant to be reached, it often serves simply as something to aim at." Yet, based on the responses to this survey, actuaries don't just set goals as aspirational targets, they follow them through for as long as it takes to achieve them, and I'm not in the least bit surprised.
It is extremely difficult to qualify as an actuary and only the most determined individuals are likely to be prepared to put in the time and effort needed to gain this qualification. With this in mind, the next time you have a goal you wish to achieve, you should think back to everything you went through in order to join the actuarial profession in the first place.
Actuarial training doesn't just prepare you for one of the most desirable jobs in the world, it also teaches you how to succeed in life. If you can qualify as an actuary, there is nothing out there you can't achieve if you put your mind to it.
CPD: Actuaries Institute Members can claim two CPD points for every hour of reading articles on Actuaries Digital.