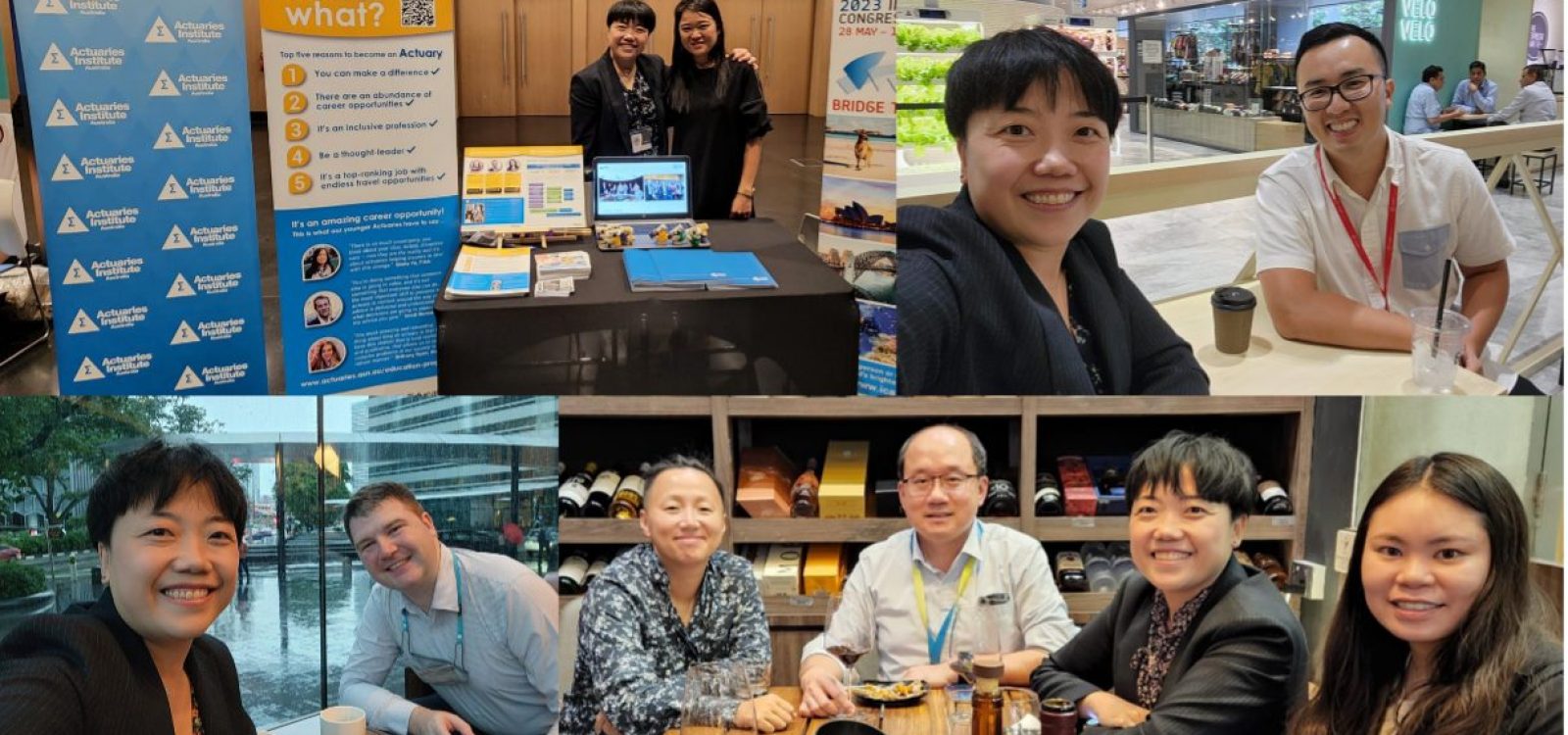 Inside Asia
What's New in Asia
In this article, the Asia Liaison Manager, Kitty Chan will take you a journey through all that's been happening in Asia so far. Discover how the local communities stay connected within the region.
A short but valuable trip to Singapore
Fellow member Shannon Lin and I attended the Actuarial Career Fair (ACF) hosted by the Singapore Actuarial Society on behalf of the Actuaries Institute Australia. The event was highly anticipated in the Singapore community as not only was it the first physical edition of the fair since the onset of the pandemic it was also a way to foster meaningful interactions between actuarial practitioners and university students interested in pursuing the actuarial profession. During this event, I shared the latest Education Program, chatted with interested attendees who wanted to gain overseas working experience and to those interested in pursuing the Data Science specialisation under the Institute's Fellow Program in Australia.
"The ACF saw 24 participating companies ranging from direct, reinsurance, consulting, and tech for both life and general practice. Students gained valuable insights from networking with actuarial professionals, learning more about the different roles and functions actuaries can contribute to in the various companies represented. We are very encouraged by the proactiveness of the students in making conversations with the professionals present, and how they are taking ownership of their further education. At the end of the event, most students were well-informed of the various fellowships available, and the tracks that they can pursue. Seeing these, we have nothing but excitement in seeing the introduction of the next generation of actuaries!" – Amos Pee, on behalf of the ACF2023 Organising Committee.
During my three-day stay in Singapore, I was also thrilled to resume one-on-one meetups with our Singapore-based Members. The logistical network in Singapore is superb, and it was so lovely to catch-up again in-person!
The satellite office in Hong Kong is thriving
As the borders restrictions ease and social distancing measures are lifted, business activities have resumed in face-to-face mode in Hong Kong.
This means that I was able to organised luncheons for members to meet our Hong Kong-based volunteers, welcome visitors to our Hong Kong office –  including Henry Wei from Beijing and Jas Singh from Sydney.
As we return to 'normal,' I am particularly excited to bring back the monthly networking sessions to our Asian-based Members. These sessions offer a chance for us to reconnect with familiar faces and expand our business networks with other actuaries working in diverse fields beyond our daily workspace.
This year,  local hosts will introduce different themes and invite practitioners to share their expertise with attendees. We trust that these regular networking sessions will provide attendees with useful knowledge and connections within the local community.
The next networking  will be held on 12 May 2023 in Hong Kong. The local hosts have invited Iris Lun, Jacky Ng and Emily Lo to share their experience with using .
In March, the Actuaries Institute engaged with external stakeholders by hosting the Q1 Support Australian Group (SAG) meeting. The group, led by the Australian Consulate-General HK and Macau, aims to promote a positive and unified image of Australia in Hong Kong. And it meets quarterly to share updates among Australian professional bodies and discuss topical issues of interest to Australians. SAG consists of 20 Australian organisations, including:
The Actuaries Institute Australia
The Australian Chamber of Commerce
The Australian International School of Hong Kong
Chartered Accountants Australia and New Zealand
CPD Australia and;
Tourism Australia.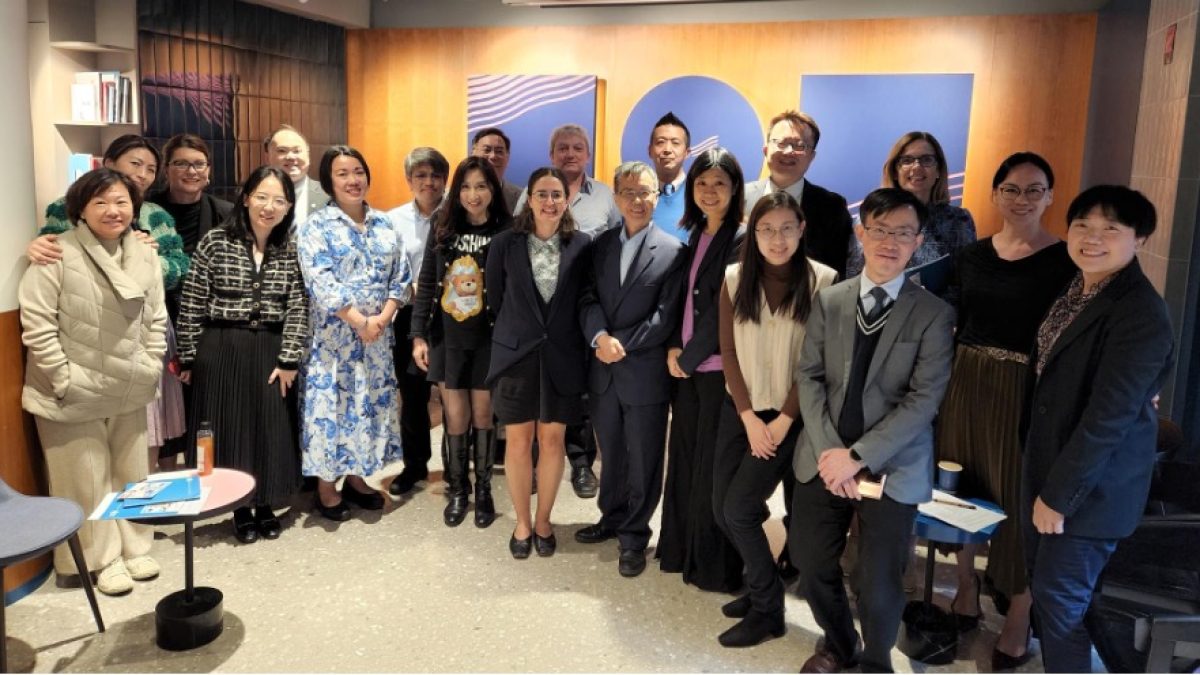 Given the vast size of Asia, it is common for some of our students to lack study buddies in the same region. To help combat this issue, the Asian communities are eager to expand our reach to Asia-based students by providing peer support.  I've made numerous connections for Semester 1 students via social chat groups and although participation is voluntary, the callouts have been well-received.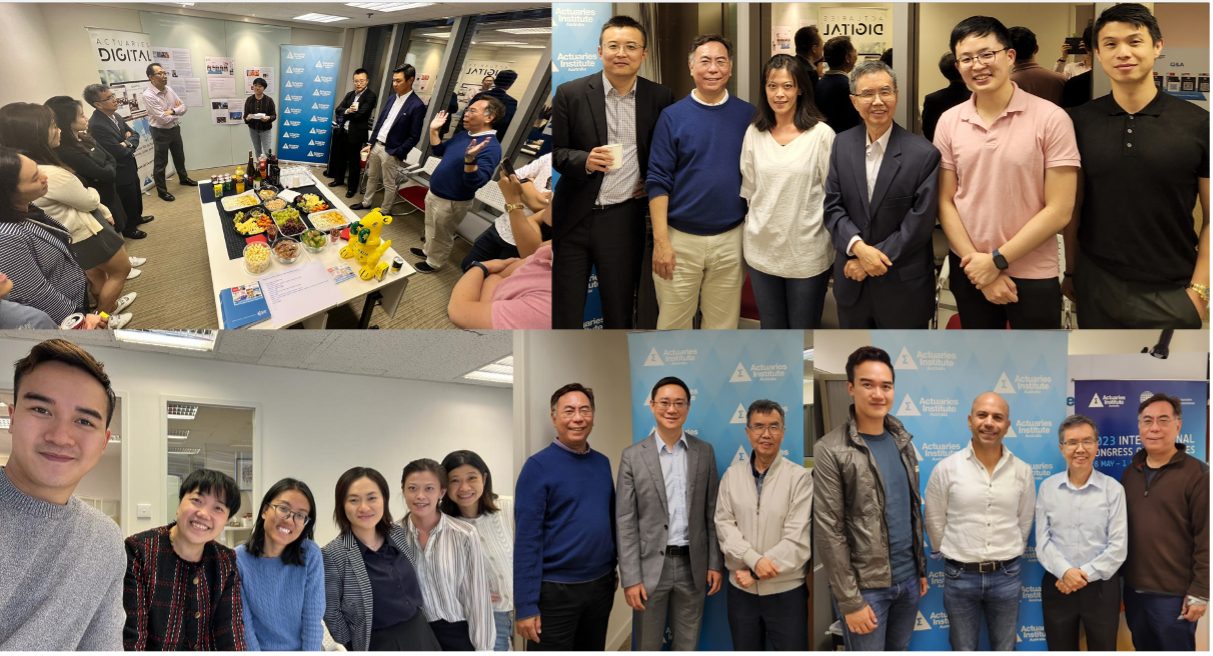 So, what's next?
With many of us are located in different parts of the APAC region, virtual platforms allow us to switch seamlessly between online and offline interactions, no matter where we are.
So far, we have established local communities via social chat groups in Hong Kong, Singapore, Malaysia, China, Indonesia, and other parts of Asia, with hundreds of participants. By connecting and joining forces in the region, we can have a stronger voice and become more significant as a community.
This year, the Asia sub-committee and I would like to expand our network and reach further Members in Asia. If you are interested in connecting with others in Asia and initiating a meetup in your location or via the virtual platform, please contact me via email. 
Finally, the countdown to ICA2023 has begun! With 11 plenary sessions and over 200 concurrent sessions, it will be the largest hybrid global event for Actuaries. Apart from learning from some of the world's brightest actuarial minds, the program also includes numerous social activities for delegates. For those considering joining the virtual program, registration is still open. With virtual registration, you can stream all plenary and concurrent sessions live from wherever you are, build your profile and get access to all congress delegate profiles and talk deeply with delegates and speakers by starting a chat with anyone on the virtual platform.
I look forward to catching up with you and other Asian delegates at ICA2023, both in person and virtually!
CPD: Actuaries Institute Members can claim two CPD points for every hour of reading articles on Actuaries Digital.