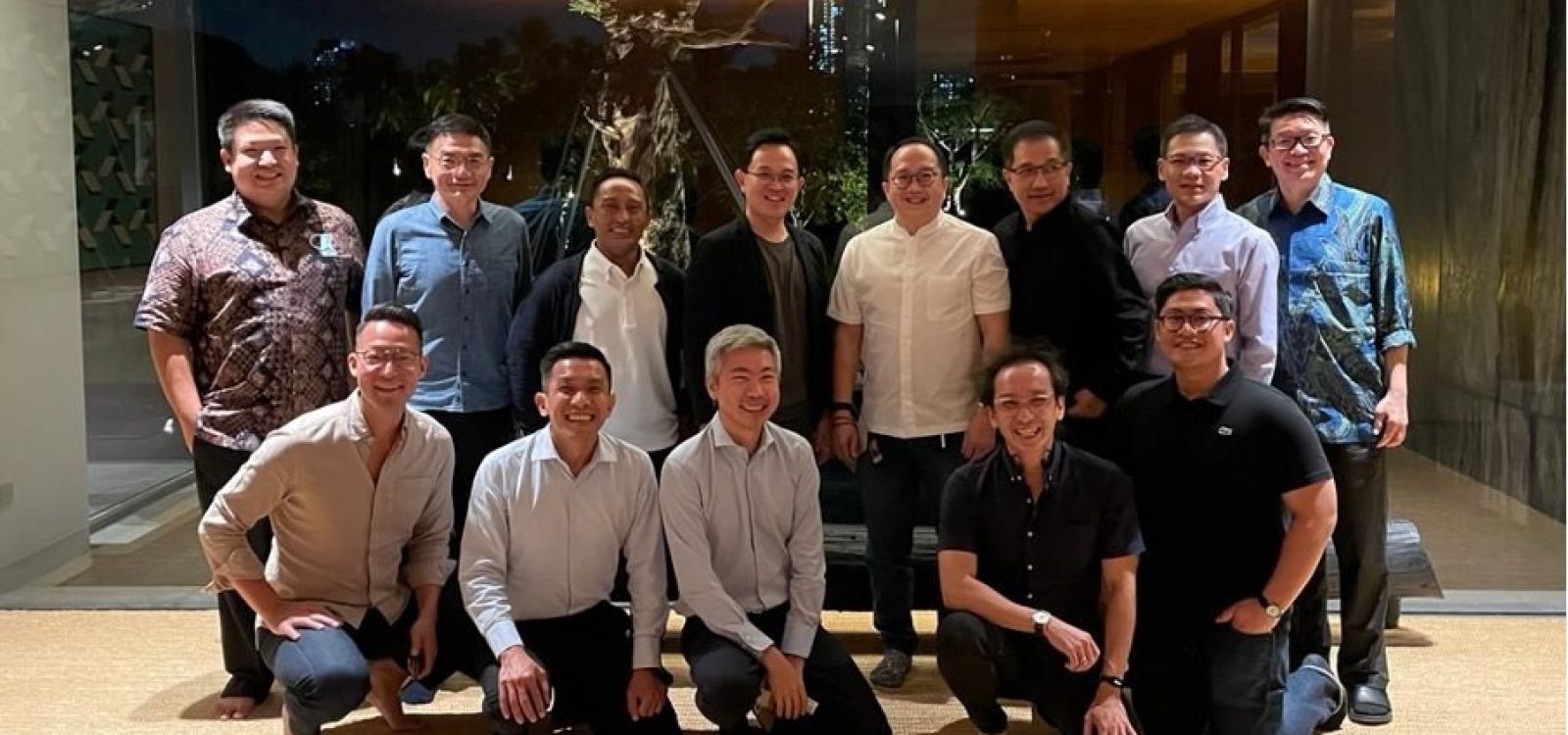 Under the Spotlight
Under the Spotlight Asia – Cecil Mundisugih

In this Under the Spotlight profile, Cecil Mundisugih (President Director of PT Lippo Life Assurance) shares his views on what are the most valuable skills to possess, invaluable advice for young actuaries and how actuaries can become business leaders.
My career has grown over a spectrum of traditional and non-traditional actuarial roles. I started my career in the financial planning sector in Sydney before moving to a Big 4 accounting firm where I was a consultant for audit and risk management.
Subsequently, I joined a boutique investment house before joining a major financial institution. After a decade abroad, I decided to return to my home country, Indonesia, and joined M&A advisory practice and then the biggest bancassurance company in the country – AXA Mandiri Financial Services – as the CFO. A few years later, an opportunity to work with a major conglomeration group – Lippo  –  arose and now, I lead their insurance business.
My skillset has constantly evolved over my career and I'm forever grateful to have the opportunity to experience many professions like a financial planner, auditor, accountant, investment analyst, M&A advisory and actuary. I've also been lucky to have on-the-job training and complete other professional courses such as Chartered Accountants from CAANZ and CFA from the CFA Institute. This experience has equipped me with a holistic view of the financial world. 
The most interesting thing about my current role is working with entrepreneurs and unicorn founders that empower society with technology by exploring new concepts and ways to deliver the best customer experience.
I'm proud to be an Actuary as I believe that being an Actuary is highly regarded in the financial industry that offers a prestigious career path for those pursuing it. Even in the non-traditional world, actuaries are well-equipped with analytical and problem-solving skills that can be easily applied to various problems.
To date my proudest career achievement is when I received an award from CNBC as 'The Best CFO in Finance Transformation.' Also thanking my team, who supported this achievement.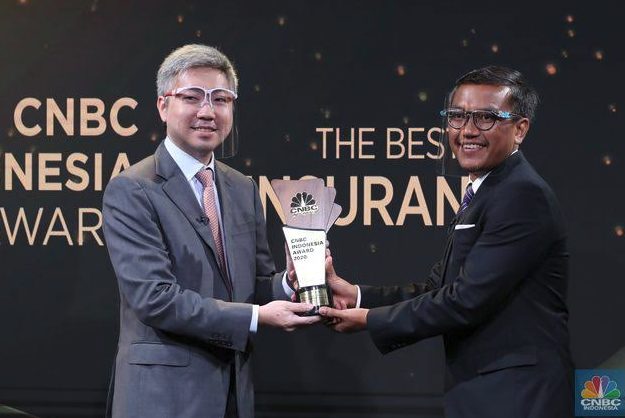 Living my life as an actuary, I always try to balance time between family and friends and also leave enough time to pursue different things in life, like enjoying the sound of the waves hitting the shores and the sand on my feet. I've also been a huge fan of beaches, and someday, I would love to visit all the beaches across the world.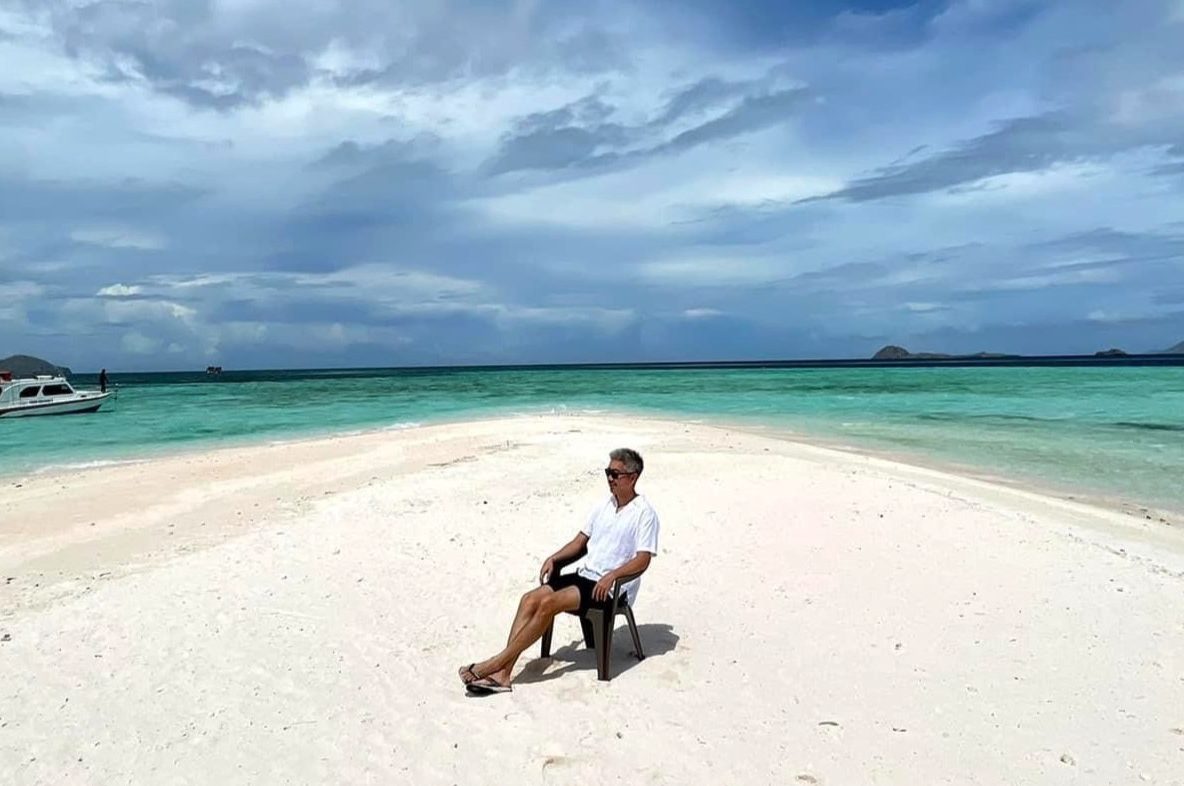 (Cecil enjoying one of Indonesia's finest beaches in Labuan Bajo)
Likewise, I think it's important to stay active, despite busy schedules. My favourite energetic pursuit at the moment include High-Intensity Internal Training (HIIT), yoga and swimming.
A fun fact that not many people may know is that I practised material arts for more than a decade and hold a black belt in Karate! And another fun fact is that one day I would like to be brave enough to do sky-diving!
The piece of advice that I would give to aspiring actuaries is to remember that as business leaders, we are responsible to all stakeholders, including customers, regulators, shareholders, employers, partners and the general public. There are expectations from each, and as actuaries, we must evolve from analytical people to all-rounder business leaders.
To the younger actuaries reading this piece, no matter what career you're pursuing, our actuarial skills equip us with the ability to survive in different settings and being able to work with different people across various industries, and specialists only enriches our knowledge and complements what we've learnt throughout the Institute program.
That being said, the most valuable skill an actuary can possess is the skill of effective communication. Our technical skills are not the only skills we need to develop throughout our careers. At the end of the day, actuaries work with business people and being able to convey our message in a clear and structured way is essential.
After spending half of my career in Asia – especially in Indonesia – I believe there is still a honeypot of potential for actuaries and the insurance sector. In the future, I would like to promote the profession and the Actuaries Institute program so that it becomes the preferred program for those seeking overseas actuarial qualifications.
When thinking about retirement, I resonated with this quote that I found. It's simple but intriguing, "We all leave footprints as we journey through life – make sure your footprints are worth following."
That's why I hope that my legacy will include the building of a sustainable business and significantly improving Indonesians welfare through the solutions provided by my business.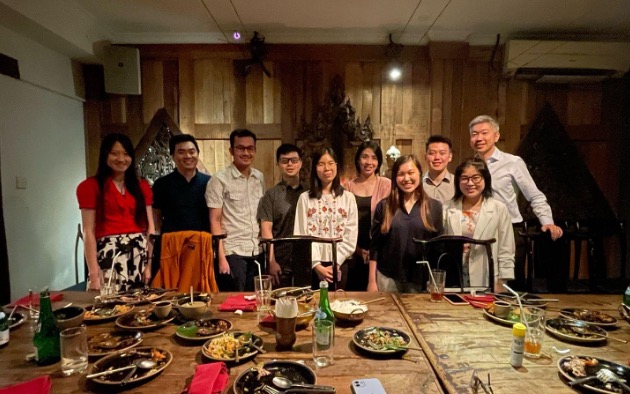 (Celebrating 125 Years Actuaries Institute in Jakarta with other members)
CPD: Actuaries Institute Members can claim two CPD points for every hour of reading articles on Actuaries Digital.