An Actuary Like Me
An Actuary Like Me – Hugh Miller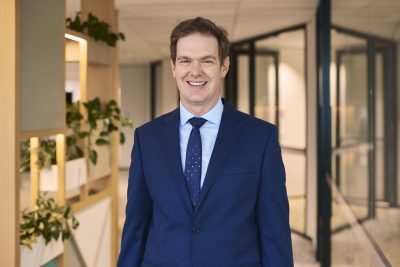 It combines technical rigour, professional standards and an independent view. 
Hugh Miller holds a maths undergraduate degree and PhD in statistics, making his actuarial career somewhat accidental. He's worked in consulting at Taylor Fry for his entire career (>15years). In that time, he's moved from traditional work in general insurance and injury schemes to government services (welfare, housing, disability, child protection etc). There is lots of demand for good data-work and modelling in that space.
Why are you proud to be an actuary?
It combines technical rigour, professional standards and an independent view. 
What is the most valuable skill an actuary can possess?
Curiosity. The ability to explore a new area, learn and apply judgement is a wonderful experience. 
What is your advice for younger/rising actuaries? 
I don't know! I put a lot of my career down to dumb luck and support from others, but a strong technical base and engagement in thought leadership has helped. 
What's something an outsider wouldn't know about your industry?  
That public servants I come across in Departments seem to work just as hard as those at corporates – there's a lot of smart, driven people trying to do good things. 
Any other cities/countries you have worked in?  
I spent two years studying in Melbourne – not sure that counts as travelling abroad.  
What's the most interesting trend for 2023?  
I feel like it's got to be generative AI. In my area, cost of living impacts will be a big deal. 
Where do you see the biggest growth opportunities for actuaries?  
Outside financial services! I think there's a huge number of areas to add value, including broadly across government.  
What do you do to recharge each day?  
A lot of podcasts! I'd like to think I listen broadly, but I do love British panel shows. 
What do you like to do in your free time? What are your hobbies?  
I'll defer those questions until my youngest kid's a bit older. Hopefully the cello and golf clubs can be dusted off.  
What's the phone app you use most?  
A tie between a game (currently Bloons TD6), generative AI art (midjourney) and following my RSS feeds (Palabre).  
What is your favourite random fact?  
Life expectancy has doubled over 150 years. It's a great time to be alive.  
What is on your bucket list?
A part-time position at a university would be a dream. 
If you had millions of dollars, what would you do every day?  
More time doing research. And hopefully putting money towards a net-zero transition.  
If you lived 500 years in the future, what do you think your profession would be?  
Gone, or at the very least unrecognisable. Trends in economics, technology and our environment means that we'll be living massively different lives.  
What session/s at ICA2023 are you most looking forward to?  
This is too hard a question! I do enjoy the technical sessions, so am excited that there are titles that include 'tweedie', 'Epistemology', 'reinforcement', 'Bayesian'.  The range of international perspectives is similarly exciting. 
CPD: Actuaries Institute Members can claim two CPD points for every hour of reading articles on Actuaries Digital.