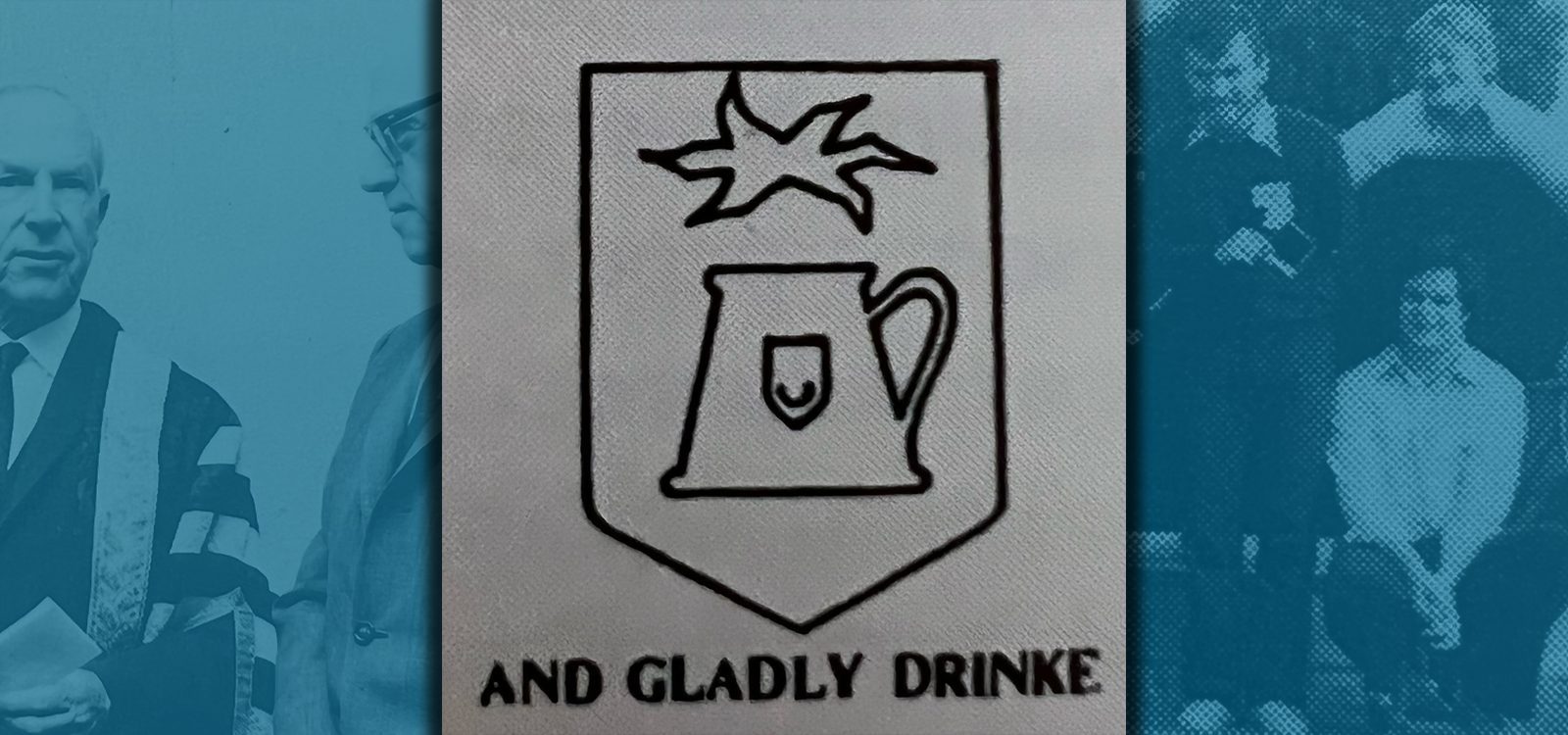 Interviews
MUGS: A short conversation on actuary graduate societies and the positive value of staying connected
The history of actuaries in Australia is full of visionaries, pioneers, and prominent figures who built long-lasting and institutional changes that helped the profession flourish.
While we look to recognise the major historical milestones to help celebrate 125 years of the Actuaries Institute this year, we also can't forget about the smaller moments in history that may be overlooked in all the excitement.
These events may only resonate with a handful of people but are just as important as some of the more foundational moments.
For many, university marks that special period in their lives full of hardships, new friends, and self-discovery that is unmatched by any other time in their life.
This was especially true for the early actuaries who studied at Australia's first actuarial science degree at Macquarie University from 1968.
In what was a daring experiment for its time, the first few cohorts were there to see history in the making as they helped pioneer the degree into what has become a successful program that still exists to this day and has been replicated in many parts of the world.
For Trevor Matthews who was part of the third cohort of students in the new system, it was also an opportunity to connect with actuaries where connections hadn't been made before. It wasn't too long after graduating that he and his friend Kevin Allport established the Society of Macquarie University Graduate Actuaries, or 'MUGS'.
MUGS was an experiment and was the first of its kind in Australia where no actuarial graduate society had existed before. This was a way for young actuaries who were on this unique journey to stay connected with peers and the profession.
Since graduating, Trevor has created an impressive career including being CEO of Legal & General Australia from 1989 to 1996. He has been CEO for other organisations in Canada, Japan, Edinburgh, and London and was also President of the Institute in 1997, our centenary year.
Trevor recently joined Actuaries Digital to chat about the history of MUGS, the importance of making connections, the differences between university societies back then to the ones today, why we should connect socially, and some funny stories from the early days of pioneer actuaries.
Actuaries Digital: Thank you so much for joining me. I can't thank you enough because this is quite an interesting topic. I don't think a lot of people understand all the context of what we're talking about today, but basically at the Actuaries Institute, we're celebrating 125 years this year, which is an amazing milestone. Part of my role is going through the history books where you come across so many interesting things over that time period. One thing that I found in this history book, called The Future Managers, was this great page about 'MUGS'.
Trevor Matthew: Oh yes!
Actuaries Digital: What was your involvement in MUGS? It sounds like a secret society! Give us an introduction to what MUGS is and how it came about.
Trevor: I was in the third cohort at Macquarie University to do the actuarial course there set up by Professor Alf Pollard. It was experimental at the time, and we had to prove that the university avenue would be equally as rigorous as the traditional avenue to qualification. There was a lot of tension. We had to work hard but still had some fun,  and then when we came out into the workforce there was a lot of pressure on us to study hard and qualify because we wanted to verify that the course was at the right standard.
Kevin Allport, another young graduate, and I decided it might be a good idea to organise recent graduates to get together once a month for a few beers and maybe a dinner and a bit of a discussion. It was very informal and we invited those interested to come along on the second Tuesday of every month. We met in a pub, the Old Sydney Bar of what was then the Wentworth Hotel, and everybody was welcome.
We decided then to formalise just a little and we came up with a motto for our group. We decided to call ourselves the Society of Macquarie University Graduate Actuaries, or MUGS, which seemed to work all right. As our emblem, we created a drawing of mug and on that we inscribed a logo which was borrowed from the Macquarie University motto which was and still is  'And gladly teche'. A Chaucerian phrase. The motto we selected was 'And gladly drinke'. And that seemed most appropriate.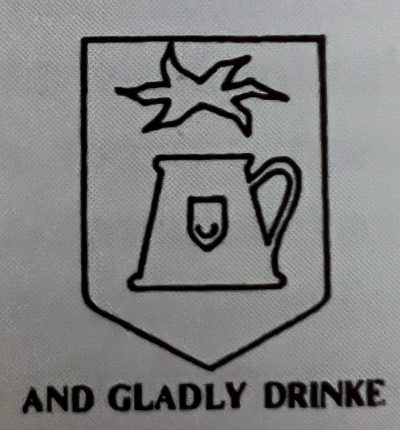 Actuaries Digital: That's great. And this wasn't any society, right? This came at a point where actuarial degrees were a relatively new thing. The Macquarie University actuary degree was a benchmark for future degrees. This is kind of very foundational at the time, right?
Trevor: It was. And it was quite interesting because there was a lot of pressure to justify the bold move set up by Professor Alf Pollard. He was quite a remarkable man, as you probably have already worked out. And of course, he's the patriarch of a wonderful family, who contributed marvellously to the profession. But he convinced London (Institute of Actuaries) to let us have a go at setting up this university path to qualification. And that was a new idea.
Actuaries Digital: You mentioned your professor at the time Alf Pollard, a larger-than-life character, again, appears a lot in history books for actuaries. I read it was Alf's idea to initially get this going.
Trevor: Yes. He had to convince the university to establish the course and more importantly, he had to convince the Institute of Actuaries in London to loosen their control, if you like, on the qualification process. So quite a daring thing to do, but he did it very well. He was quite remarkable because he had academic qualifications as well as very strong business credentials and that's quite unusual. He was able to more than hold his own in the university domain and had the business connections also to work with. So yeah, we were very lucky, I think, the group of us.
And then of course his son, John, who went on to be a professor there for a long time. And there was another one, Geoff, who was a lecturer at the time, and Ian, another son with whom I am good friends today. It's a terrific family and they've made a fabulous contribution.
Actuaries Digital: Apart from getting together in a social aspect, what would you say was the purpose of MUGS once you formulated it and got up and running? Why were people kind of curious to join?
Trevor: It was to maintain a connection that we'd formed at uni, but also to help each cohort or each generation that came out of uni to meet others in the profession.  They were very warmly welcomed into the group. And so that enabled new graduates to link with people older than themselves and vice versa. We built up quite a happy network. And we had a lot of fun. I mean the dinners. The dinners were good.
There was a regular or occasional MUGS newsletter and we organized other events as well.  We had car rallies. We had a couple of biennial conventions. Every two years we went away somewhere. We had people write papers, mostly humorous, but sometimes quite serious as well. And the organisation maintained its own momentum for around 20 years or so. It was terrific.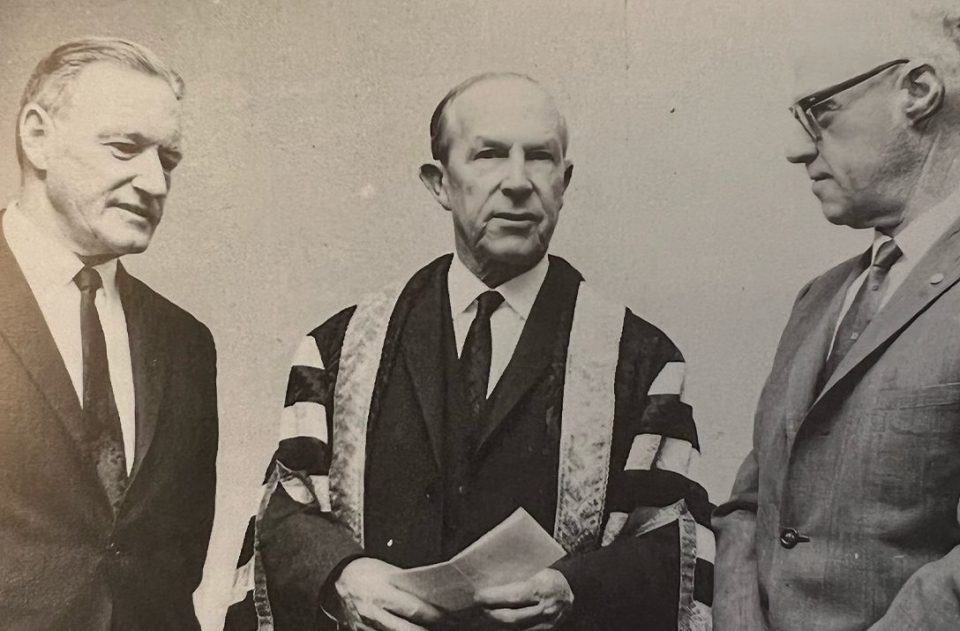 Actuaries Digital: Didn't you have a branch in London as well?
Trevor: We did. We had different splinter groups. It was normal in those days for young actuaries to go to the UK for 12 months and work over there. A number of them would get together. I think we had a group in Melbourne there for a while as well, but you know, pretty informal, and good fun.
Actuaries Digital: It's interesting to look at how the history of MUGS and other university societies evolved over time. You look at a university society today and it's very different. They've got their own websites and look very professional. It is a very different beast compared to what you did in the past. Would you say that's a spirit of the times back in the 70s and 80s?
Trevor: I think so. What we did was very appropriate for the time. We were all quite busy young people in our different lives, our working lives and our home and personal lives and sporting lives. We didn't take it too seriously, but there was a group of us who worked quite hard to make sure the thing held together and tried to make it a good place for people to come along and communicate with each other.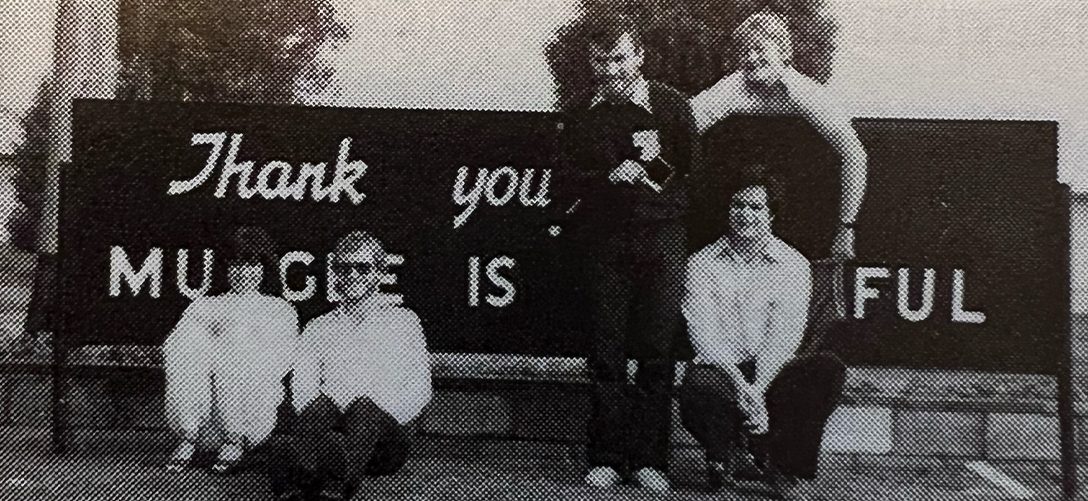 Actuaries Digital: Being in MUGS for those few years as it progressed, did people get any other benefits out of it other than that social connection?
Trevor: I think some probably enjoyed useful business benefits out of it. We were quite a small profession in those days. And it was helpful to be able to pick up the phone and talk to someone in virtually any of the companies and in different areas where actuaries were working so that network effect was very powerful and is still very powerful today. So that was beneficial for many, I think.
Actuaries Digital: Do you think it's harder for people to now make those connections and join those groups today?
Trevor: Yes, I think it is. I think it is hard and the COVID situation hasn't helped us as a profession or as a society at all. I mean, that's closed a lot of the connections. The social media connections are great, they help a lot, but it's not nearly the same as getting together and sitting down and having face-to-face discussions about serious matters or not-so-serious matters.
So yes, I think we've suffered. And I think there's an opportunity for the profession to develop mechanisms for keeping people together or making it easier for people to get together. I mean, you may not know, but in the old days, we used to have sessional meetings. You've probably read about these. And they were big events. The Sydney meetings were held in an auditorium in the basement of the AMP. Someone would write a paper, and they'd present the paper, and then the paper would be put up for a serious discussion. Our volumes of Transactions faithfully record those discussions. In those days, after the meeting different groups of actuaries would go off to dinners providing a mechanism for actuaries of the day to stay in touch.
Actuaries Digital: If MUGS were still around today, what do you think it would look like? Do you think it would just be a Facebook group? Or is it still existing in some form with other groups and societies?
Trevor: I think it would want to be more than just a Facebook group. I think it would want to make sure that you had that opportunity to get together. We didn't have much excuse to get together except that we wanted to get together. And that's what we did. Not everybody turned up every month, of course. People had different things going on in their lives, but it was a nice reassuring sort of safe place to be. It was good fun to catch up with people and hear what they had been up to, what their dramas had been, and how they were coping with different issues, so that it worked very well. I think we'd want to have the personal contact as a main feature again somehow.
Actuaries Digital: When you talk to young actuaries, do you encourage them to join the university societies and also events we host at the Institute?
Trevor: Yes, I do. I think it's a great idea and can be, again, the word is 'fun', as well as stimulating, interesting and enjoyable. And meeting people at that stage of your life is very useful, certainly. Some of the people I met through MUGS I'm still very friendly with today, 40 and 50 years on. It's quite amazing really.
Actuaries Digital: I don't want to put you on the spot, but is there any story in particular from that time that you remember?
Trevor: As well as the informal monthly events we organised larger more ceremonial dinners from time to time. And at these we'd give out certain awards, some quite stupid, of course. But we also gave an award to the President of the Institute of Actuaries visiting from the UK and on an important occasion, a Gold MUG Award to Alf Pollard himself.
For a bit of fun, we had the 'John Pollard Award', which we awarded every year to John Pollard. I think he received it about 18 times except for one year when we granted it to Mike Sherris when he went off to New South Wales to set up the university course there.
Actuaries Digital: eWhat kind of advice do you give young people? And it doesn't necessarily have to be around joining a society, but what do you say when people come up to you and go, "I don't know what I'm doing. Am I on the right track?"
Trevor: I believe a lot of young people may be unsure about what they're doing. I mean, I don't think many people wake up at age 14 saying, "I've got a passion to become an actuary" or anything like that. I think many people stumble into this profession, although that is changing. My advice is whatever you're doing, throw yourself into it and really have a go at it. And when you do that, you often develop a passion for what you're doing. And if you've got a passion for what you're doing, you perform well, you contribute well and you get a lot of self-satisfaction.
My advice is not to worry too much about the small stuff and not to worry too much about what you see happening elsewhere, because it usually looks better than it is. The grass is often not greener on the other side.  My advice is to apply yourself to secure a qualification, have a real go at what you're doing and really throw yourself into it. And if you don't like it after a period of time, go and do something else. But I think there are wonderful opportunities for bright, young, personable people in this profession. I really do.
Trevor Matthews was in the third cohort of students in the new system at Macquarie under Professor Alf Pollard on an actuarial cadetship with Legal & General. After he qualified as a Fellow he worked in life assurance and then was one of the actuarial pioneers in the newly developing field of general insurance. He climbed the corporate ladder at L&G Australia and was CEO from 1989 to 1996. He then ran the retail banking operations of the NAB before adventuring overseas for fifteen years taking CEO positions in Canada, Japan, Edinburgh, and London. While in the UK he was President of the Chartered Insurance Institute.
On returning to Australia, he took up a number of non-executive board and chair positions. Trevor was President of our Institute in 1997 and has always been interested in the development of our profession. 
His wife Michele is an actuary, and their two boys are attempting the actuarial course at Macquarie – like he did 50 years ago!
CPD: Actuaries Institute Members can claim two CPD points for every hour of reading articles on Actuaries Digital.