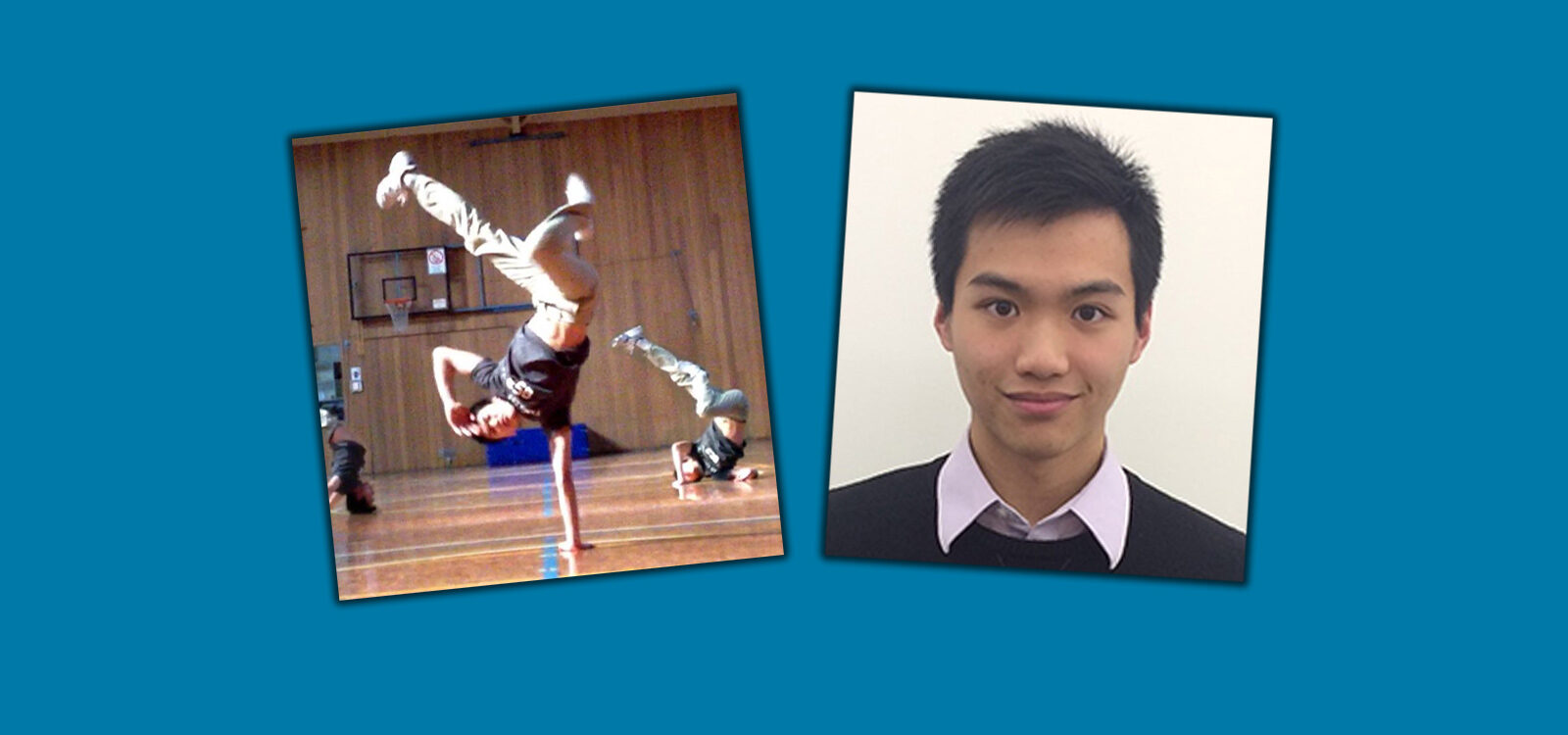 Under the Spotlight
Under the Spotlight with the YAAB – Garvin Tso
Garvin Tso, Actuarial Analyst at Laneway Analytics, features in the latest edition of the special Young Actuaries Advisory Board (YAAB) 'Under the Spotlight' series.
A summary of myself in one sentence…A highly goal-oriented and curious individual. I'm currently really focused on trying to drive good behaviour in superannuation members to better their retirement outcomes.
Why did I join the YAAB?…I wanted to do more to help the growing population of young actuaries working in non-traditional areas
What do I enjoy the most about being involved with the YAAB?…The energy and the passion of everyone in the team. It's infectious.
What excites me about the influence the YAAB has on the future direction of the Actuaries Institute?…I'm just glad to be part of such a progressive profession. It's not common for younger members of a profession to be empowered with a dedicated platform to make voices heard.
In high school, I wanted to be…I initially wanted to be a surgeon. I had spent some time shadowing a team of surgeons at a hospital, and I enjoyed every part of the experience (including observing open heart surgery). I didn't get the required ATAR or UMAT scores though, so that put an end to that dream.
My interesting/quirky hobbies…I have had to retire from my love of breakdancing due to a series of chronic injuries, so I'm now sticking to the 'safer' sports of long distance running, table tennis and badminton.

My favourite energetic pursuit…Glamping. I have a group of friends whom with we go glamping together around Victoria. We have a eight-man tent with a central living room, which you can actually stand up straight in, and four attached sleeping pods, each the size of a normal two-man tent. We eat instant hot pot, and set up camp around amenity blocks with hot showers.
What gets my goat…People who too quickly say "it's too hard" without giving it any serious thought or attempt.
I'd like to be brave enough to…Commit to the FIRE movement. I love the ideals behind it, just not how people have been going about to achieve it.
In my life I'm planning to change…How people engage with their superannuation.
Not many people know this but I…I'm a baritone/bass, but I had a whistle register that can go up to A7. (I haven't tried in awhile so don't call me out on it please.)
Short description of my career…Interned at various companies while at university, including two years at Quantium as a casual. After I finished my studies, I joined Laneway Analytics, an analytics and consulting startup that offers cloud-based Infrastructure as a Service (IaaS) and Software as a Service (SaaS) solutions to superannuation funds and other enterprises, to meet their analytics needs.
I became an actuary because…I was reasonably good at maths, and the university brochure made actuarial science seem interesting.
Where I studied to become an actuary and qualifications obtained…Bachelor of Commerce at University of Melbourne, but I dropped out of the Actuarial Studies major in my second last semester, having decided to study more electives such as wine studies, and qualify by independently sitting Institute exams instead.
I am most passionate about…Improving Members' outcomes. It's a good feeling to find genuine purpose at work and actually see its impact on people's lives.
What I find most interesting about my current role…Being part of something new and exciting. Data analytics, personalised member experience, and Members' Outcome are the current frontier in superannuation in my opinion.
My role's greatest challenges…I work for a startup, so each individual takes on a disproportionately large amount of responsibility. We all have to learn very quickly and rely on ourselves to make key decisions.
My proudest career achievement to date is…Being part of a sales pitch that was ultimately successful.
10 years from now, I will be…Still making a difference towards Members' Outcome in superannuation.
Who has been the biggest influence on my career (and why)…Stephen Huppert was a big influence. As the only other actuary in my company, he is my sounding board, but he is more than that because I can throw random thoughts and ideas in his direction at any time and he always gives me his opinion. He also introduced me to my current boss.
Why I'm proud to be an actuary…As a profession, we are widely respected for our skills from the outside looking in; and from the inside looking out, actuaries can be some of the most thoughtful, humble and genuinely nice people I've ever met. It's a rare combination in business which is often seen as ruthless and unrelenting.
The most valuable skill an actuary can possess is…The ability to distance yourself from a single number and actually see the big picture. When presenting an insight, the actual value of a metric and how it's calculated is not really all that important to the audience, it is what that number actually means for the business and what they do. Think bigger, think strategic.
If I were President of the Institute, one thing I would improve is…A strategy for adding value and retaining actuarial students who don't fully go down the actuarial pathway.
At least once in their life, every actuary should…Take an uncalculated risk. Sometimes it is simply not possible have it all figured out by the time you need to make a decision.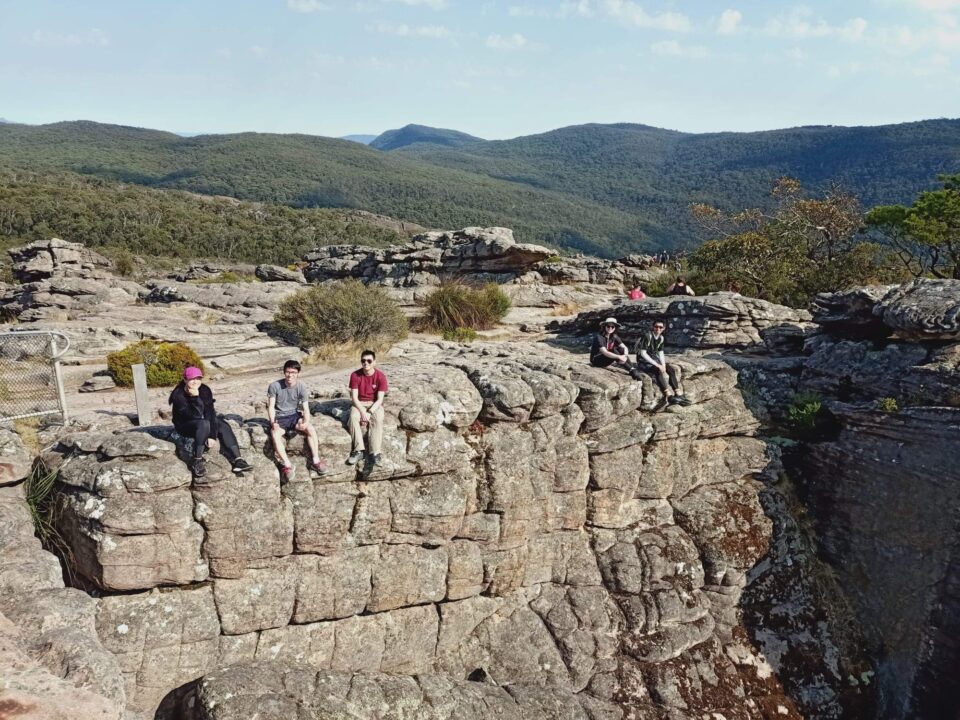 My best advice for other young actuaries…Be courageous. Give everything a go!
If I could travel back in time I would…I would not change anything. What is meant to be is meant to be. That being said, I could have held onto my Afterpay shares for longer.
When I retire, my legacy will be…Hopefully have made a material difference towards improving Members' Outcome in superannuation.
Actuarial capabilities I use in my current job…Financial modelling, statistics, control cycle approach to risk management; and the humility that comes with having failed actuarial exams multiple times
Skills actuaries should enhance to become more effective in my field of work…Even if you are not selling a product or your consulting services, you are selling an idea when presenting an opinion.
One of the most creative applications of actuarial capabilities that I have used in my career…Inspired by my high school maths teacher who was blacklisted by casinos, I tried to simulate different betting strategies for the game of roulette. The (unsuccessful) results have kept me out of the casinos.
The most interesting or valuable job or project I have worked on in my career and why…Helped a manufacturer load their data into the cloud, process it, and surface the data back to them in dashboards so that they can monitor performance in real time. IN REAL TIME.
The most challenging job or project I have worked on and why?…I built a suite of dashboards covering various aspects of member administration data. They were awesome functionally, but some clients did not immediately embrace it. We had to learn that 'build it and they will come' does not always apply in analytics. We had since started to redesign our product centred around the user experience to encourage the use of analytics in organisation.
CPD: Actuaries Institute Members can claim two CPD points for every hour of reading articles on Actuaries Digital.