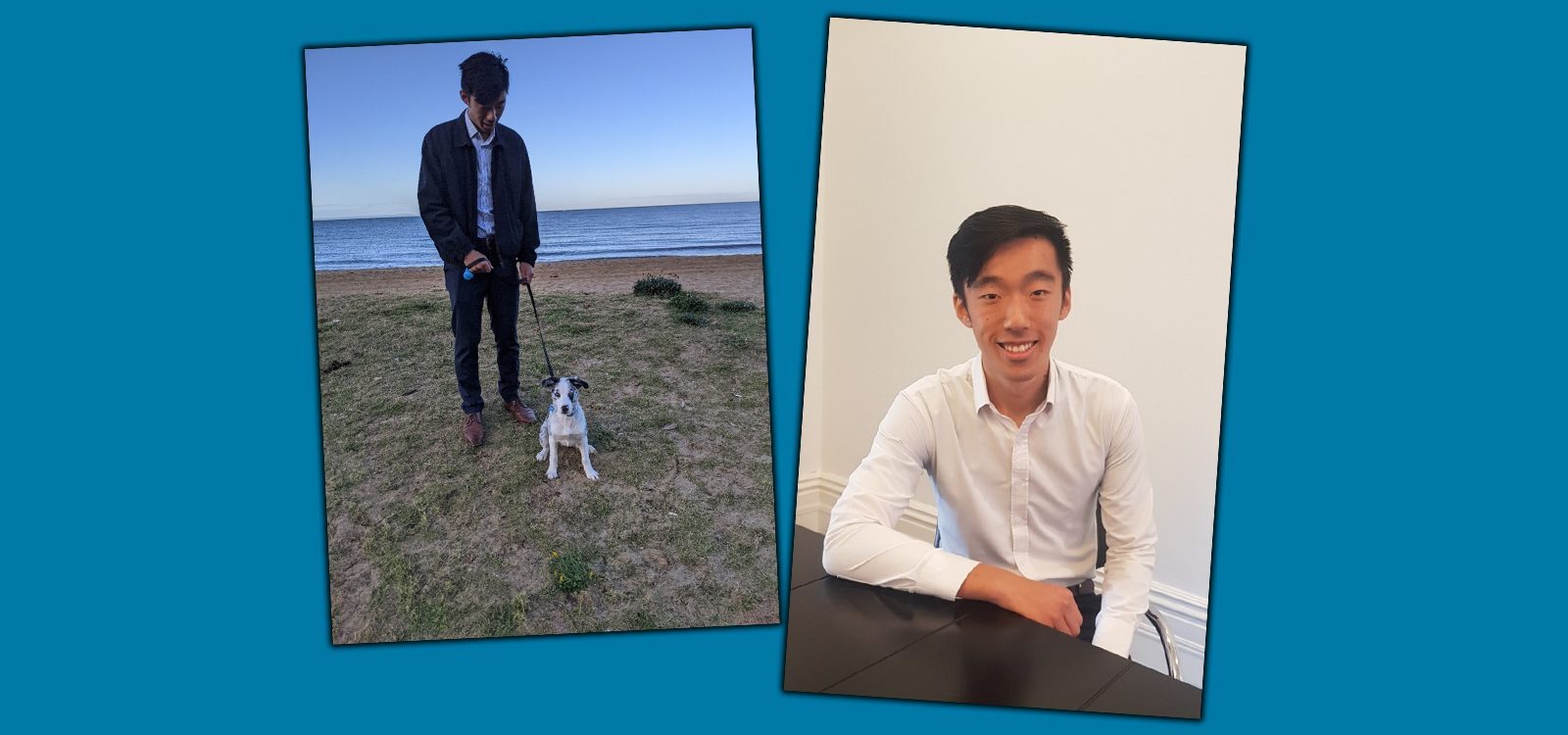 Under the Spotlight
Under the Spotlight with the YAAB – Harrison Gee
The second profile of the special Young Actuaries Advisory Board (YAAB) 'Under the Spotlight' series focuses on Harrison Gee. In this latest piece, Harrison, President of the Young Actuaries Program Victoria and Actuarial Analyst at The Heron Partnership, unpacks his reasoning behind joining the YAAB, what he would implement if he was the Actuaries Institute's President, and his advice for other young actuaries.
A summary of myself in one sentence…An actuarial analyst with experience in Superannuation and Group Life insurance who enjoys aesthetic spreadsheets, good bargains and daily step counts.
Why did I join the YAAB?…To provide a voice for younger members of the profession to help the Institute recognise and react to the interests and expectations of young actuaries and the challenges that they face.
What do I enjoy the most about being involved with the YAAB?…I have enjoyed the opportunity to build something from the ground up and to positively contribute to the profession as a young actuary. Similarly, working with a diverse range of engaged people from all around Australia and the world has given me the opportunity to be exposed to a wider range of new ideas and skills.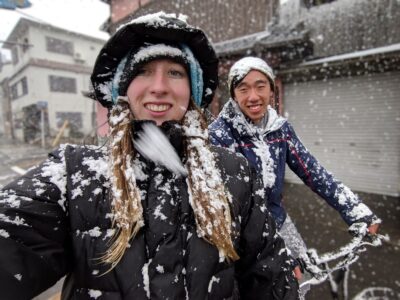 What has my experience been as a younger actuary so far in my career?…My initial experience as a young actuary was that it was quite a competitive profession. During university, it felt like there were many more highly deserving students than graduate opportunities available that offered support for continuing the actuarial pathway. Upon entering the workforce, this experience was juxtaposed with how small and tight knit the Profession appeared to be, with far fewer degrees of separation between members than I had expected.  
What excites me about the influence the YAAB has on the future direction of the Actuaries Institute?…That the YAAB provides an opportunity to fast track the uptake of ideas and initiatives from younger members that addresses the challenges facing this portion of the membership. Otherwise, such progression may not be fully realised within the profession until much later in the future when the younger generation eventually inherit the positions of influence. 
My interesting/quirky hobbies…Involve investigating which of my plants have survived months of neglect and preparing the remnants for survival until my next round of free time.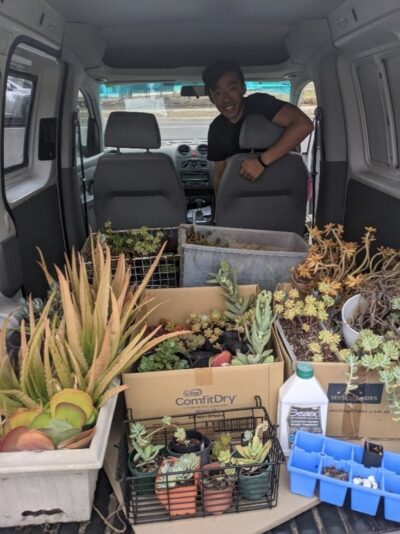 My favourite energetic pursuit…Is chasing after my four-month-old puppy when he has something in his mouth that he should not have. Nothing gets you out of bed faster than hearing your dog make a lot of noise, followed by no noise at all!
Short description of my career…I have spent the last three and a half years working as an actuarial analyst, supporting senior consultants at both the Heron Partnership and Mercer in providing actuarial advice, running superannuation and group life insurance tenders and providing reports to meet a range of statutory requirements. Whilst completing my double degree in Commerce and Science, I was heavily involved with the Monash Actuarial Student Society. After graduating, I continued to pursue my interest in volunteering by joining the Young Actuaries Program and more recently the YAAB.  
I became an actuary because…The work appeared to involve a combination of solving real-world problems and an employable application of mathematical skills. Similarly, the rigorous qualification process appealed to me as it provided a way to both challenge myself and to continue to extend my education past university.  
Where I studied to become an actuary and qualifications obtained…I am currently completing the Communication Modelling and Professionalism unit with the Institute. Prior to this I completed my Part 1 (Foundation level) exams at Monash University and the Institute, the Actuarial Control Cycle and Investment Management units at Macquarie, the Data Analytics unit back at Monash and the Life Insurance and Retirement Valuation unit via the Institute. 
10 years from now, I will be…No longer counted as a Young Actuary and will hopefully have seen more of the world.
Why I'm proud to be an actuary…"Due to my high paying, secure job and the respect conveyed by the title" is what I am hoping that I will say if I eventually qualify as an AIAA/FIAA. As an Actuarial Student, I am proud of how hard I have worked to get to where I am today, proud of the people that I have met and the achievements that they have earned, and proud of the opportunity to pursue greater heights.
The most valuable skill an actuary can possess is …The ability to communicate effectively. As one actuarial lecturer put it, actuarial advice is only as good as what is communicated to stakeholders. Without good communication skills, endless amounts of analysis and data crunching is useless.
If I were President of the Institute, one thing I would improve is…The profession's offerings at all stages of the actuarial pathway, particularly for those who do not continue exams and decide to 'stop' being actuaries. The diverse application of actuarial skills in non-traditional areas means that the profession could benefit a lot from embracing those students and associates who have branched out to other areas of work that do not necessarily require the FIAA title. Similarly, such members and former members could benefit from more targeted initiatives or more involvement in a broader Actuarial Community.
At least once in their life, every actuary should…Take the time to thank the people who supported and continue to support them in their lives and careers. That, and to petition the IFoA to update the lifetables contained in the Formula and Tables for Examinations Orange Book.
My best advice for other young actuaries…Is to not lose sight of what makes you happy – assignments, exams and exemptions are not everything!
If I could travel back in time I would…Try to avoid the qualification pathway changes that have occurred throughout my accreditation journey, go travelling more and invest in bitcoin early.
When I retire, my legacy will be…The family, friends and the various neglected plants that need repotting that I leave behind.
Actuarial capabilities I use in my current job…As an Actuarial Analyst at a Superannuation Consulting firm, I work with a lot of spreadsheets, projections of uncertain future cashflows and playing around with assumptions. However, my favourite actuarial skill to practice at work is writing nicely worded, concise emails that appropriately convey complex information.
One of the most creative applications of actuarial capabilities that I have used in my career…Was to challenge the status quo of a straightforward job and to not simply accept that historical processes were reasonable due to them being in the past. By asking a simple 'why', a tangle of further questions were revealed that were not exactly relevant to the original purpose of the exercise, which ultimately led to a client saving a lot of money.
The most interesting or valuable job or project I have worked on in my career and why…Working on the Melbourne Mercer Global Pension Index (a comparison of retirement systems around the world) in 2018 demonstrated to me how broad the range of approaches adopted by various countries are in tackling the issue of providing their citizens with an adequate and sustainable retirement.
CPD: Actuaries Institute Members can claim two CPD points for every hour of reading articles on Actuaries Digital.