Stories from Seclusion
Socialising and Solace
In this week's article, we will explore how we have kept ourselves entertained and kept in touch despite the restrictions.
Let's be frank – there are lots of aspects of life that most of us have missed in the last couple of months. It was disturbing to put this long list together and many respondents complained that they were only allowed to choose one: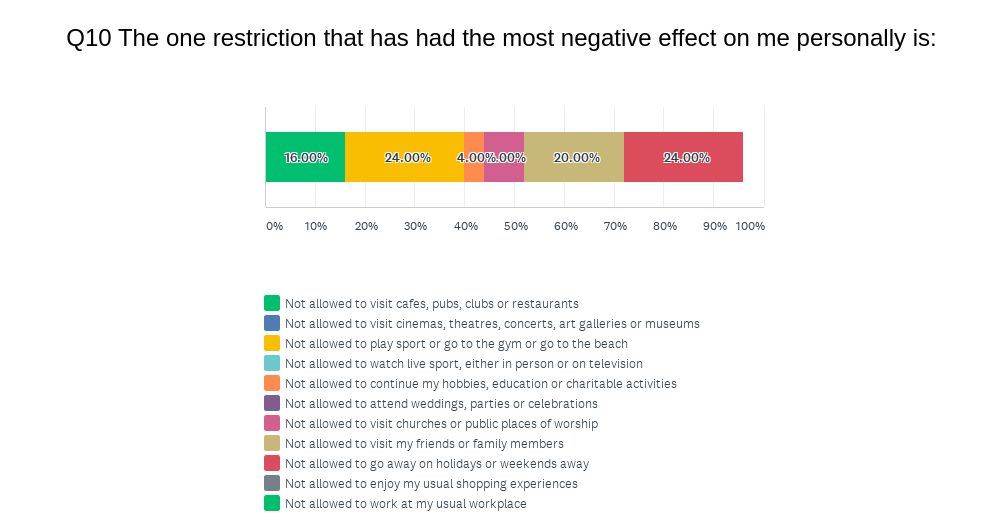 One response reminded us that the impact may be very different depending on personal circumstances: "Introverts/extroverts; Age; How many people in the house?" Nevertheless, it appears that we have managed to keep ourselves amused.
New or Improved Leisure Activities
Some people reported that they have more time to apply to some current leisure activities. That includes reading (both fiction and non-fiction) and "playing more board games with the kids". Others have re-committed to completing existing projects, such as Amanda Aitken's example: "I have started working on a cross stitch of a Russian Blue cat that has been an ongoing project over the last 6 years. I might actually finish it this year!"
Some respondents have taken the opportunity to commence new pastimes such as gardening, online games and jigsaw puzzles. One response was quite specific: "I've started playing 'Animal Crossing: New Horizons' with my mom".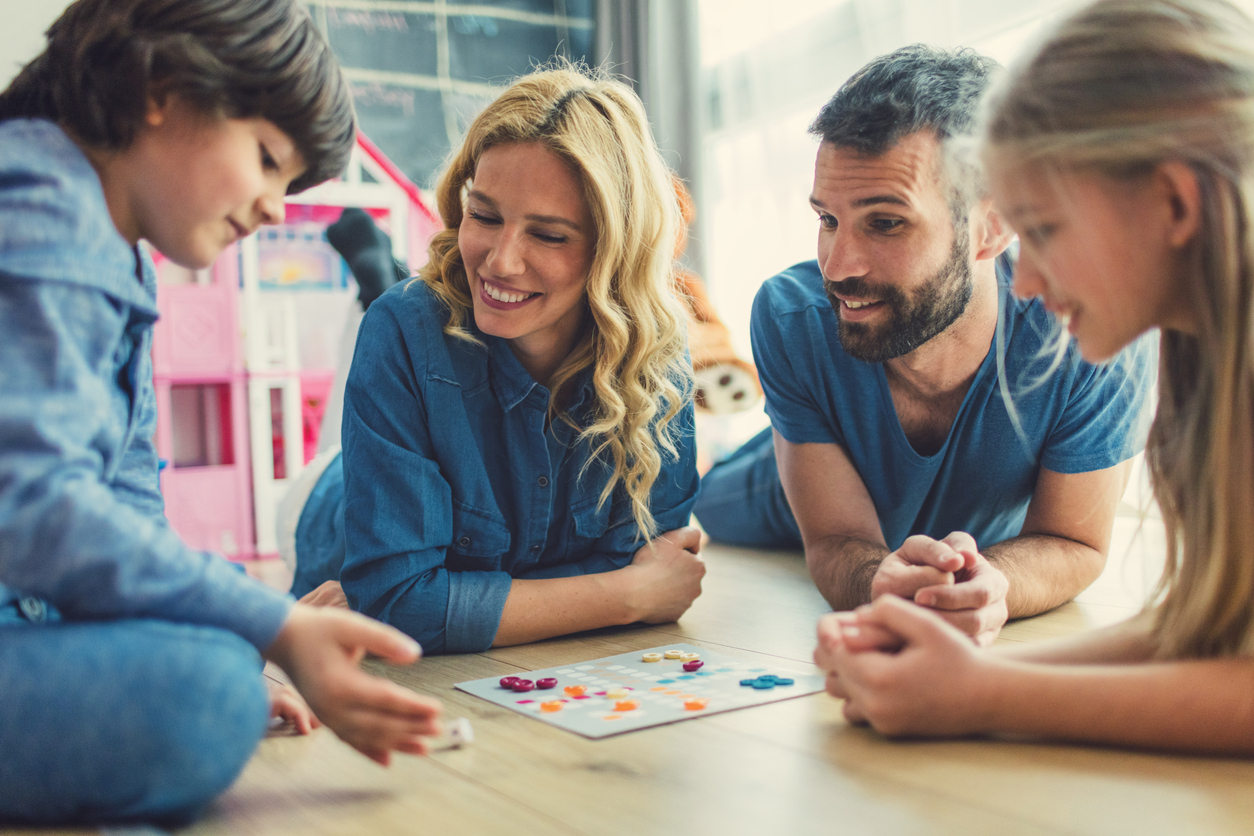 Keeping in Touch
Not surprisingly, one of the most common responses to Question 10 (above) was "not allowed to visit my friends and family members". How have we been able to stay connected from our own homes?
A variety of media were quoted, not just video conferencing (eg Zoom, Skype, Wechat). Traditional approaches such as telephone calls and email have been supplemented with different types of messaging (eg WhatsApp, Facebook Messenger). It seems many of us are spending more time on social media, especially Facebook.
It was encouraging to read that video conferencing was being used for virtual dinners, as well as social gatherings with both family and friends. There were examples of multi-tasking, connecting with friends while exercising at home or while out walking, "at a distance of course".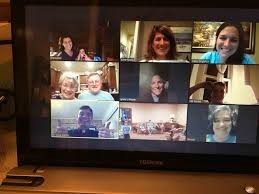 Jon Harwood summed up a common theme: "What I've found somewhat ironic over this time is we are more connected to people. I'm calling friends and family so much more than I ever did when back at home. I've reconnected with friends and ex work colleagues who had moved overseas and we are playing online games nearly daily with different friends around the world."
On the other hand, Mark Heydon noted one downside: "It's impossible to use the excuse that you're going out somewhere when friends phone!"
Current Affairs
With more time at home during an unfolding crisis, how has this influenced our appetite for current affairs?

As usual, there was a mix of responses, but it was clear that several people preferred to limit their intake of coronavirus updates: "There was probably an overdose of COVID-19 news that has decreased thankfully."
Other Lifestyle Matters
There were some other interesting observations on the broader topic of changes in lifestyle. Some people were spending more, especially shopping online or "spending on more appropriate home office furniture". Others were conscious that they were saving more, given that "consumer spending is almost a leisure activity these days". One respondent has committed to giving her savings to charity because "people are hurting".
One person thought we should have asked, "What permanent changes you may take on after COVID fears disappear?" An interesting question and Iris Lun independently reflected:
"Have my priorities and values changed? Yes, somewhat – more focused on the present, health and family; less focused on the future, achievements and making money."
Hmm, food for thought until next week when we will be exploring how we have been managing our mental health. Please contact Martin Mulcare if you would like to share your experiences or contribute your tips.
CPD: Actuaries Institute Members can claim two CPD points for every hour of reading articles on Actuaries Digital.