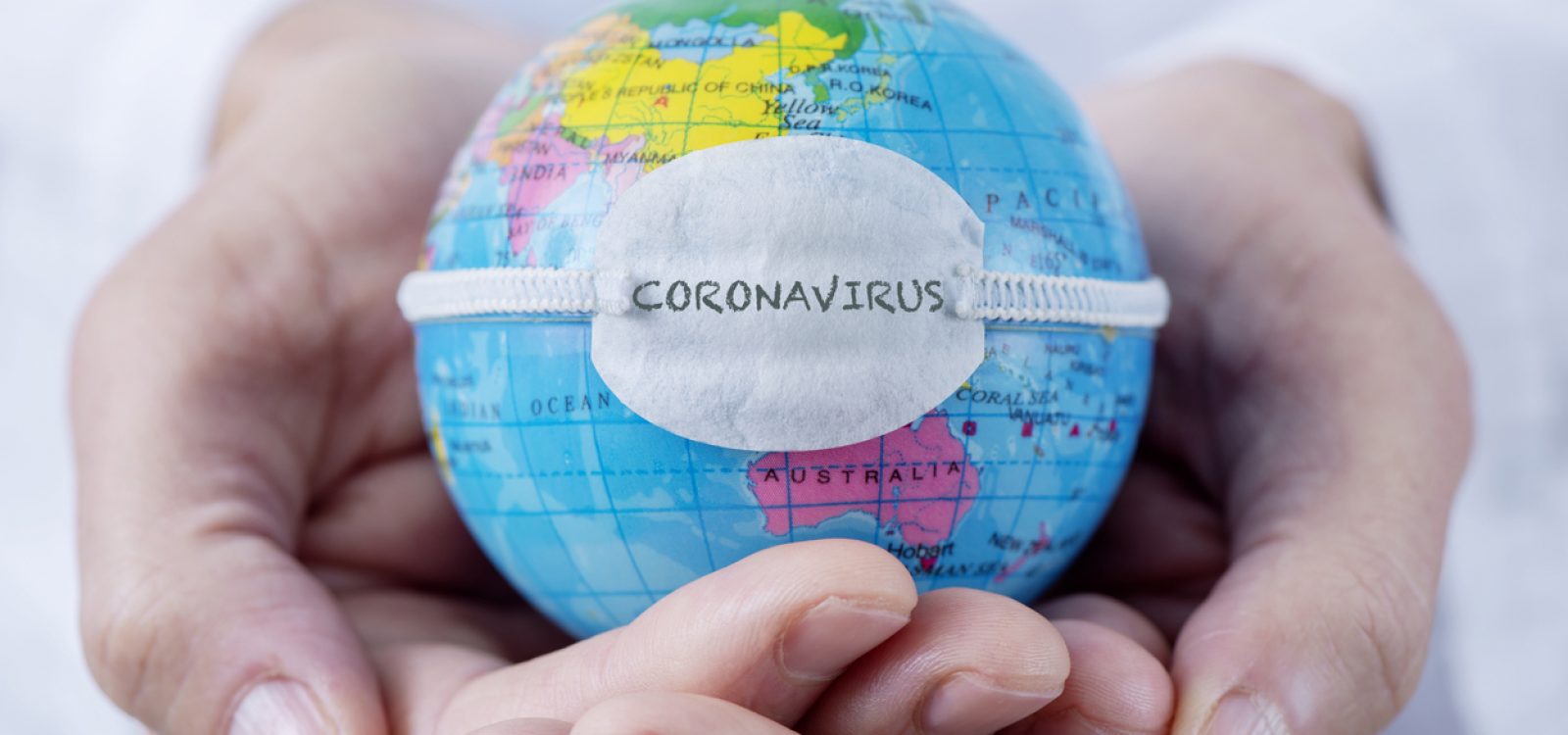 Covid-19 Blog
COVID-19 Monday Roundup 1 June 2020
In this week's roundup, Brazil overtakes the US as the largest source of new COVID-19 cases, and over 40% of crew on the Al Kuwait ship have already tested positive. Government looks to ease continuous disclosure requirements for companies, as new data reveals regional Australia has been hit hardest by job losses. 'False negative' tests results may be very common, and COVID-19 may increase the risks of surgery.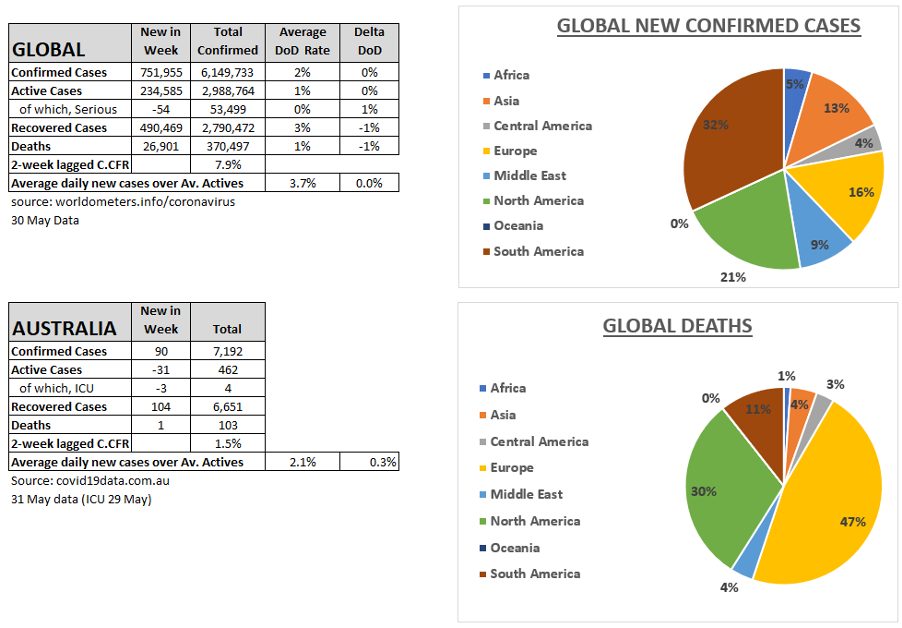 World Summary – 30 May
Confirmed cases leapt past six million, active cases neared three million and deaths passed 370,000.
New cases accelerated but new deaths reduced – the pandemic's locus has moved to countries with a younger age structure resulting in lower rates of death.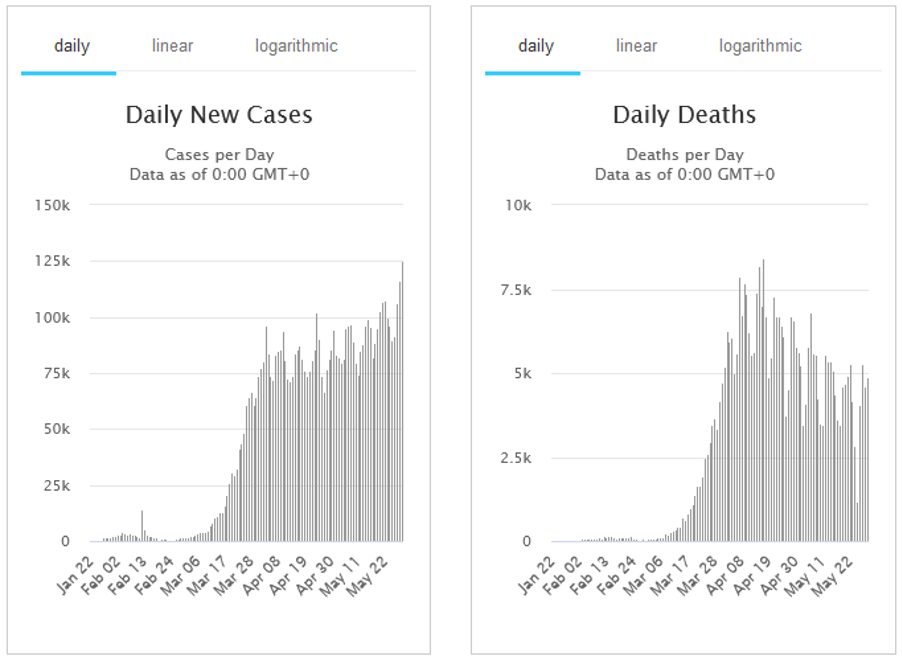 12 (+0) countries have outbreaks of 100,000+ and a further 40 (+4) countries have outbreaks of 10,000+.
Brazil has overtaken the USA as the largest source of new cases. The two countries account for 40% of new cases. Russia and India follow. 13 countries reported new cases of over 10,000 and account for 78% of the reported new cases.
Of the outbreaks over 10,000, Mexico's is the fastest growing. Mexico, South Africa, Brazil and Panama all had average daily new case rates of 10% or more.
The Central American mainland and Southern Africa are still the fastest growing regional outbreaks with growth rates of over 10%, dominated by Mexico and South Africa respectively. The South American outbreak maintained its pace. Daily growth rates in the massive North American and Western European outbreaks have slowed to less than 2%.
Total deaths and the C.CFR are dominated by USA, UK, Italy, Brazil, France and Spain who account for 71% of deaths. UK, Spain, Italy and France have high CFRs (9%~15%). USA and Brazil have moderately high CFRs at 6%.
7% of those sampled in UK tested positive for COVID-19 antibodies, a measure of how many people have had the illness to date. 17% of Londoners may have been infected, and 5% elsewhere. Patient-facing healthcare workers, resident-facing social care workers and those working outside the home show higher rates of positive tests.
Australia Summary – 31 May
Victoria 49 (-6) and WA had 25 (+25) both had a large number of new cases this week. IN both States these are largely due to localised outbreaks. 21 of the 48 crew members on the Al Kuwait ship off the coast of WA have now tested positive with a further 17 remaining in quarantine.
Despite progressively easing restrictions, there is no evidence of increases in locally acquired new cases in any jurisdiction. Lower numbers of new cases were recorded in NSW had 13 (-3), Queensland had 2 (-3), and SA had 1 (+1).  ACT, Tasmania  and  NT had no new cases.
Nationally, daily tests averaged around 30,000 and the rate of positives continues under 0.05%.
According to Citimapper's mobility index (29 May), both Sydney and Melbourne are becoming steadily more mobile, with city movement increasing to 30% and 24% respectively of usual levels, up from their low of 10% in early April. Sydney is now the 8th and Melbourne the 13th most mobile cities of the 41 Citimapper track.
Key market updates
New COVID-19 research this week
New on the Actuaries Institute website this week.
CPD: Actuaries Institute Members can claim two CPD points for every hour of reading articles on Actuaries Digital.