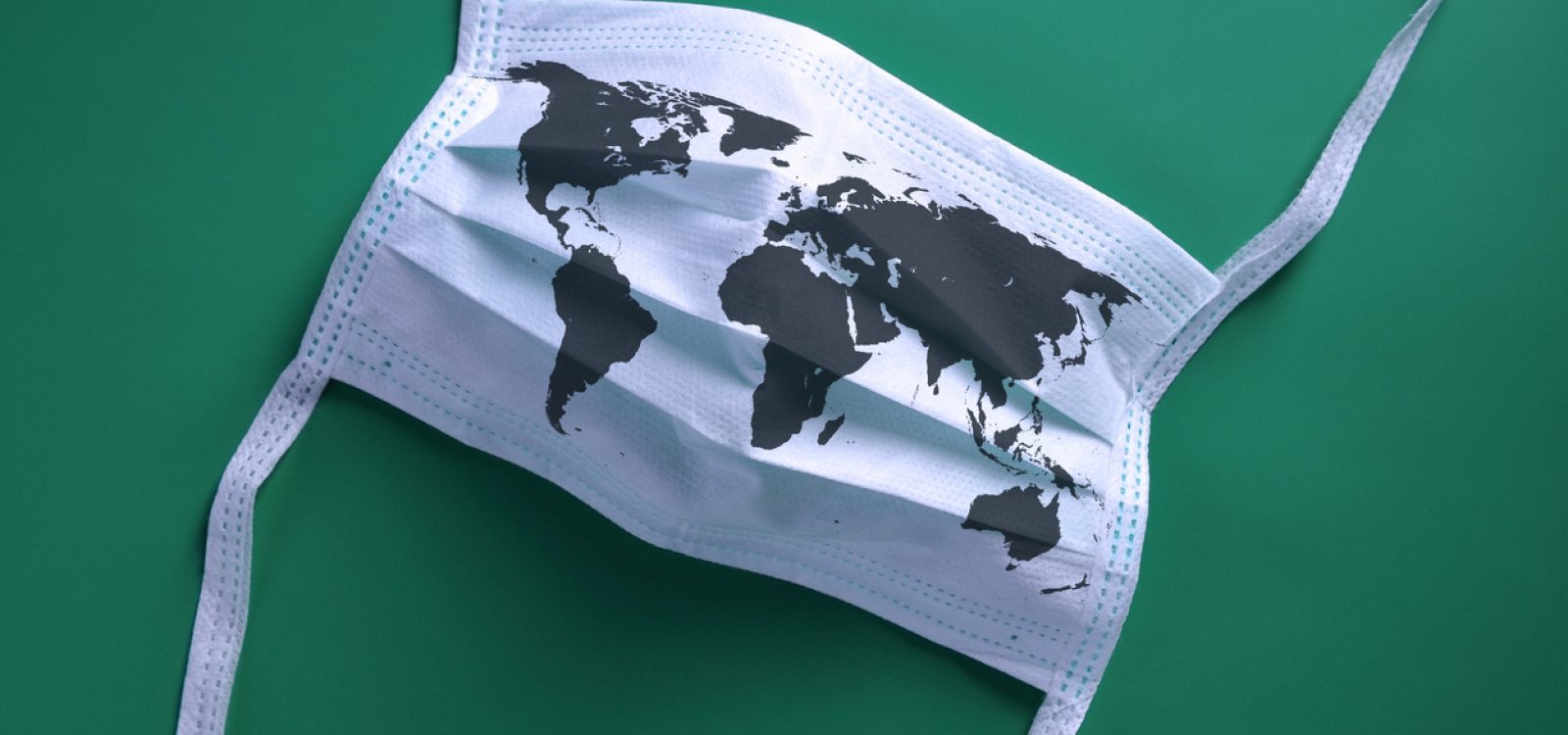 Covid-19 Blog
COVID-19 Weekly Roundup 25 May 2020
In today's roundup, we take a look at global confirmed cases – now passed five million – and the several new cases in Australia that are mostly linked to known sources. There has also been some positive progress in the development of a COVID-19 vaccine and some new research linked to Vitamin D deficiency.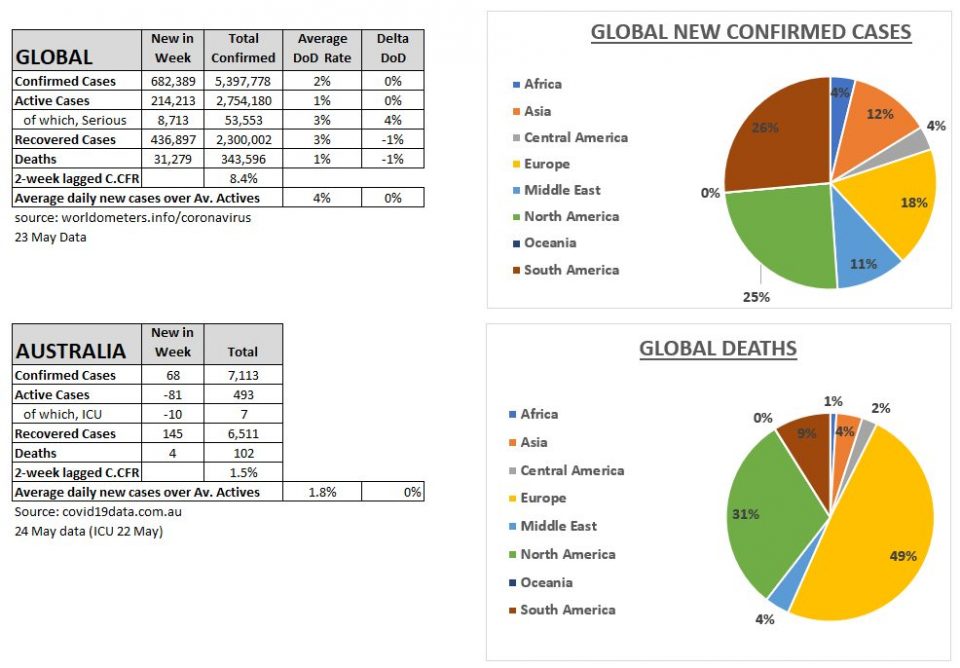 World Summary – 23 May
Confirmed cases passed five million and active cases passed 2.75 million.
Brazil has become the second largest outbreak, ahead of Russia. USA remains the largest with 31% of global confirmed cases but their share of new cases is slowly falling. Eleven (+2 Peru, India) other countries have outbreaks of 100,000+ and a further 36 (+0) countries have outbreaks of 10,000+.
Of the outbreaks over 10,000, Mexico's is the fastest growing. Mexico, Chile, South Africa, Iran and Brazil all had average daily new case rates of 10% or more.
13 countries reported new cases of over 10,000 headed by the USA, Brazil, Russia and India. These 13 countries account for 78% of the reported new cases, with the four 'leaders' accounting for 56% of the global total.
Central America and Southern Africa are the fastest growing regional outbreaks with a growth rate of over 10%, dominated by Mexico and South Africa respectively.
Growth in both new and active cases is slowing, but the number of new cases still outstrips new recoveries. USA still dominates active cases, with 41%. The next three, Russia, Brazil and the UK* account for another 21% (*UK estimated).
The rate of deaths slowed marginally. USA, UK, Italy, Spain, France and now Brazil, account for 62% of deaths. C.CFRs for UK, Spain, Italy and France are high (10%~16%) and moderately high(6%) for USA and Brazil.
Australia Summary – 24 May
Weekly new cases were dominated by Victoria's 55 (-24) new cases. NSW had 16 (-7) , Queensland 5 (+3), and SA, ACT, WA, Tasmania  and  NT had no new cases.
Queensland's experience points to the difficulty of locating and containing all infections, while Victoria's recent experience points to how infectious COVID-19 remains, with numbers linked largely to one localised outbreak.
Daily tests have fallen to over 25,000 with the rate of positives under 0.05%.
Infections are reasonably uniform across ages other than for the under 10's, but the median age of deaths (where age has been reported) is in the 80s.
Most new cases this week were from quarantined incoming overseas arrivals, followed by known sources of local infections. 11 cases this week had an unknown transmission source.
Key market updates
New COVID-19 research this week
New on the Actuaries Institute website this week. 
CPD: Actuaries Institute Members can claim two CPD points for every hour of reading articles on Actuaries Digital.