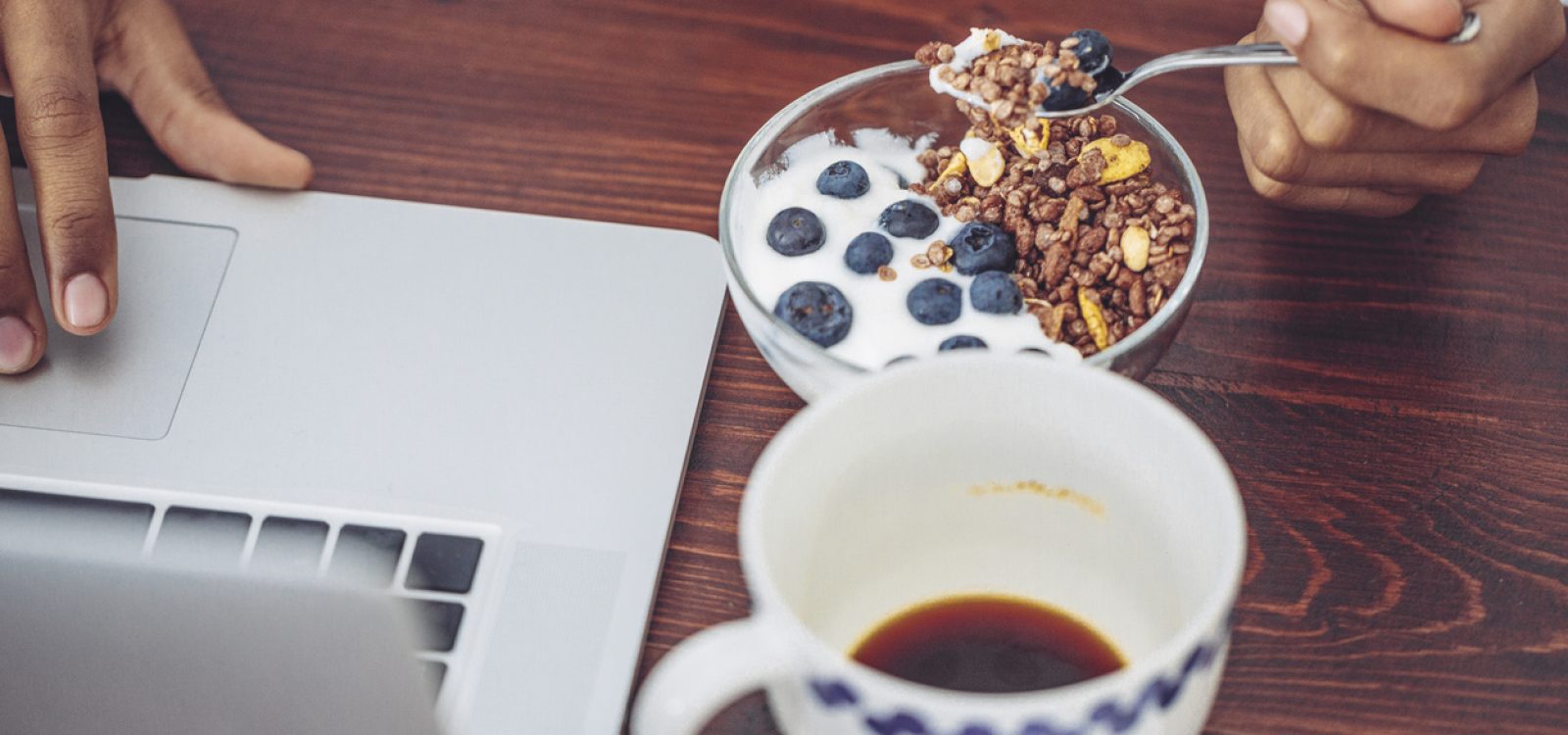 Stories from Seclusion
Healthy Body – Healthy Mind
In this week's article we will explore how eating, drinking and exercising have been influenced by the restrictions relating to COVID-19.
Eating Habits

Overall it seems that respondents are generally feeling that they have been enjoying more healthy diets. The most common explanation was based on the assumption that cooking at home is better for you than eating out:
"More healthy cooking at home"
"Eating less takeaway"
"…we've only eaten outside food once in the last 6 weeks"
"Cooking/preparing nearly every meal at home"
Whilst some people are eating fewer snacks, others are tempted to eat more snacks. As one person explained, "I'm working too close to the kitchen".
There were a couple of people who admitted that one of the new pastimes they have taken up is "baking". I'm not sure how that affected their answers.
Drinking Habits

There was a mix of responses to the question of drinking alcohol, highlighted perhaps by the proportion of respondents who don't consume any. One can speculate on the reasons for drinking more (or less) but there were very few comments to inform us, other than one confession: "Daily alcohol consumption. I used to only drink socially!"
Whilst not recorded in this section, Iris Lun ventured that the change in lifestyle that was least beneficial to her was "drinking instant coffee".
Exercise Habits

Again, there was a mix of responses to this question but there were plenty of helpful explanations. The common theme was that their normal routine had changed and so people were conscious that they needed to change their exercise regime in return: "I am exercising more to keep up with the sedentary lifestyle of working from home."
Chris Dolman provided a good example: "I used to walk from Central to my office and back – about 1.3kms each way – so I used my Qantas frequent flyer points to get an exercise bike for home (I was hardly going to use them for flights!) and this has been good for all the family." Amanda Aitken is conscious of "keeping track of my step count and making sure I reach 10,000 steps each day". Su Li Sin now has "sufficient time to do a complete physical yoga practice, followed by breathing exercises and a seated meditation."
Other people were quite clear on their decisions to alter the mix of exercise types:
"The gyms are closed so I am running more"; "Doing my karate class over Zoom instead of at the dojo". Amanda Aitken has reluctantly switched to online: "I have started doing yoga classes from home but it isn't the same as doing yoga at a studio with my yoga community!"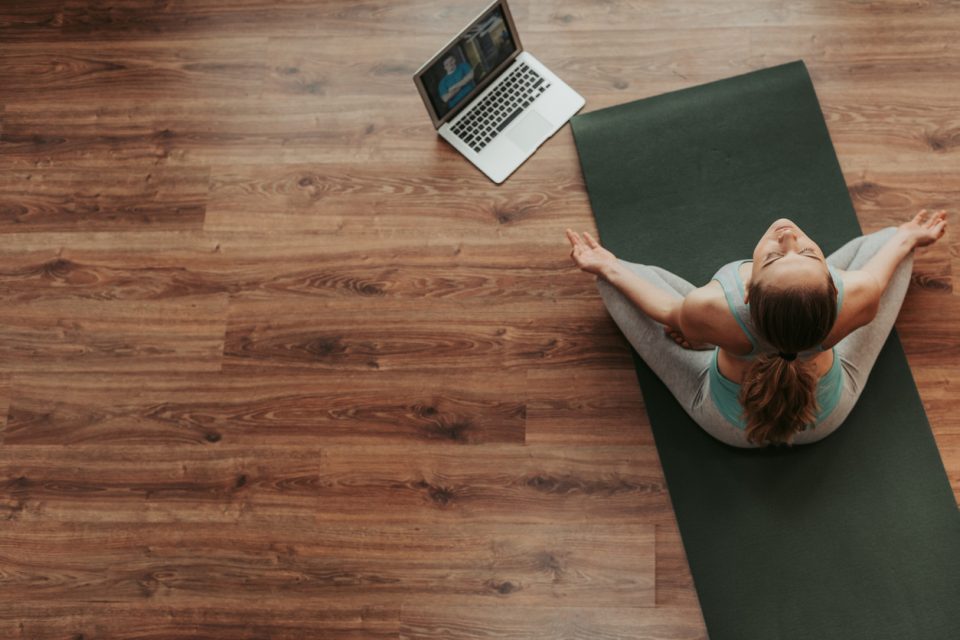 Mark Heydon reported, "I've been running every single day as part of my daily routine but cycling less. I really miss the head clearing from the cycle commute home." Su Li Sin outlined her shift in priorities: "Probably doing slightly more yoga than usual but not cycling as much. Taken up running. Bushwalking less (walking to our local reserves is not quite the same). Not climbing anymore."

It was encouraging that other respondents had taken the opportunity to initiate new habits including "a new commitment to exercising every day" and "running 5km while listening to a podcast from NHS". One example of a new walking habit was: "Taking the dog for a walk every morning with my partner."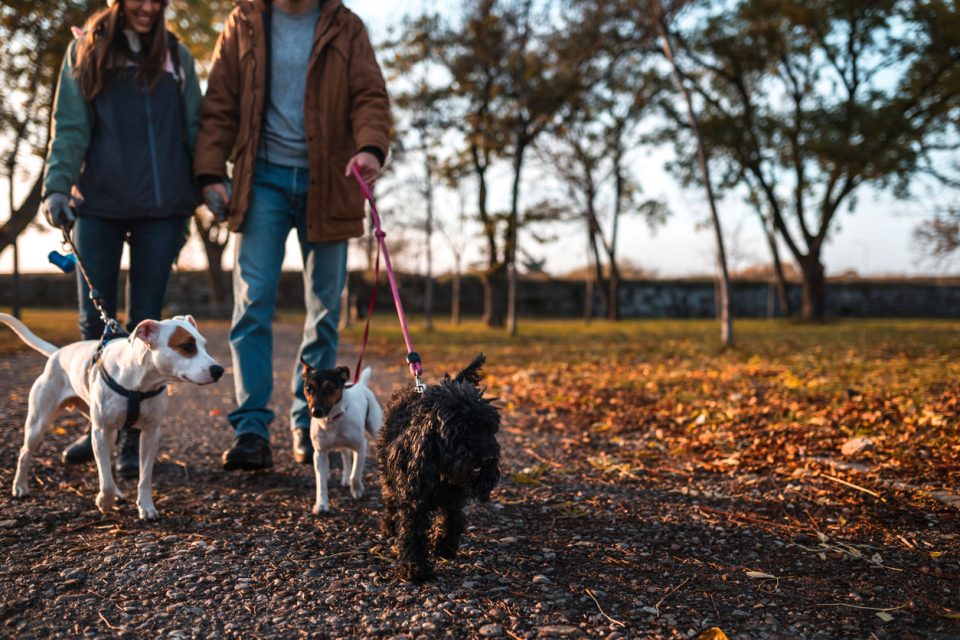 Iris Lun's new activity is "nature walks near my neighbourhood" while Jon Harwood has taken up "daily yoga and body weight exercises". Natalie Tan's new activity is "spending more time with the kids bike riding."
Not all exertion needs to be so traditional. One respondent has bought a hula hoop and another has taken up gardening. Chris Dolman is another interested in gardening and he explains his thinking: "We are on acreage so I have a lot of outdoor incidental exercise on the weekends in the garden. What I've found is that I've had to deliberately find things to do during "work days" as the incidental stuff like walking to the train and up and down the stairs in the office isn't happening. The bike has helped me do that. If I tried to use the garden I'd lose track of time too easily! The dogs are also getting walked more – it makes a nice break in an afternoon if the diary allows it."
Finally, in the broader theme of health, one person is enjoying some relief: "I have more time to rest, so my back pain has eased a bit."
Next week we will be exploring the effects of COVID-19 restrictions outside Australia, particularly where there have been very different cultural or governmental responses. Please contact Martin Mulcare if you would like to outline the experience in your country.
In the interim, best wishes for everyone's health!
CPD: Actuaries Institute Members can claim two CPD points for every hour of reading articles on Actuaries Digital.