Event Reports
Silicosis – the dust has not settled
Cited as the next asbestos, silicosis has received significant media attention and is impacting the lives of exposed workers. The catalyst for this was the spike in the number of cases of this disease around the country starting with Queensland, followed by Victoria and NSW. This is compounded by the younger age profile of workers diagnosed with silicosis, some as young as 20 years old.
What is silicosis and why has it become an issue
Silica in its natural form does not pose harm and makes up over 50% of the earth's crust. However, when material containing silica is disturbed through activities such as drilling, digging, blasting or cutting, fine Respirable Crystalline Silica (RCS) is released which causes inflammation and scarring of the lungs when inhaled. This results in impaired lung capacity, shortness of breath and, in more severe cases, respiratory failure.
Silicosis is akin to a dose-dependent disease, i.e. the more a person breathes in, or the longer they breathe it in for, the more likely it is for silicosis to develop.
Silicosis is very similar to asbestosis in nature and are both referred to more generally as fibrosis of the lungs caused by different dust particles.

Khar Mun Tang presenting at the IDSS 2019
Historically, silicosis has been more commonly associated with mining but more recently it has been tied to the prevalence of engineered stones commonly used in kitchen and bathroom benchtops. Engineered stone has been available since the late 1980s, but has only been used in Australia since the early 2000s, coinciding with the home renovation boom. Engineered stone is extremely high in silica content (over 90%) when compared to other common materials such as granite (typically 30%) and marble (only 2%). Workers cutting these silica-rich engineered stones have been exposed to high concentrations of RCS, where exposure varies depending on the cutting method and equipment used.
Claim experience and response to silicosis in Australia
There has been a response from the workers compensation schemes across the country to proactively assist employers by conducting health screenings of workers who have potentially been exposed to dangerous levels of silica dust.
At the time of this article, there were 176 silicosis cases in Queensland, around 100 in Victoria and 70 in NSW, identified from health screenings over the last two years, and claims experiences are still rapidly evolving.
In addition to the health screenings, there have been considerable efforts applied to worksite audits and monitoring of Occupational Health and Safety (OH&S) standards and compliance. In some cases, this has brought to light unsafe work practices.
In response to the emerging silicosis experience, the Australian Government has provided $5 million to fund a task force to establish a National Dust Disease Register, and to commission new research to support understanding, prevention and treatment of preventable occupational lung diseases. There have also been political pressures to ban the use of engineered stone altogether.
Challenges for actuaries and what next
Actuaries play an important role in forecasting the potential number of silicosis claims that may arise from exposure to silica dust from engineered stone. Ideally this would involve analysis of exposure information including the duration and intensity of exposure to silica dust as well as knowledge of the epidemiology of the different types of silicosis relating to engineered stone. Unfortunately, this detailed information is not currently available. There is also additional difficulty in comparing experience across the states as each state is likely to have a variety of work practices and safety measures.
Going forward, health screenings, awareness campaigns, and OH&S audits to monitor silica dust levels will need to continue for the next few years. More complete exposure information should be collected by schemes capturing both duration and intensity of exposures. Epidemiological studies and medical research involving diagnosis, development and treatment of the disease will support incidence and liability analyses.
Whilst actuaries currently face numerous challenges to evaluate the financial impact of silicosis, our skillset is well suited to inform a well-considered path to overcome these challenges.
If you are interested in more information on this topic, Khar Mun and his colleague Gavin Moore recently presented on Silicosis at the 2019 Injury and Disability Schemes Seminar. Take a look at their presentation.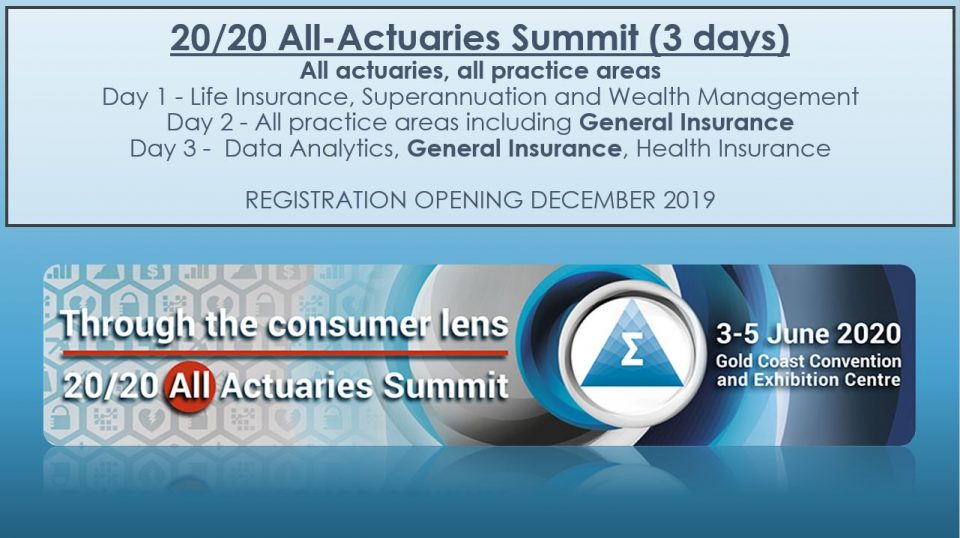 CPD: Actuaries Institute Members can claim two CPD points for every hour of reading articles on Actuaries Digital.