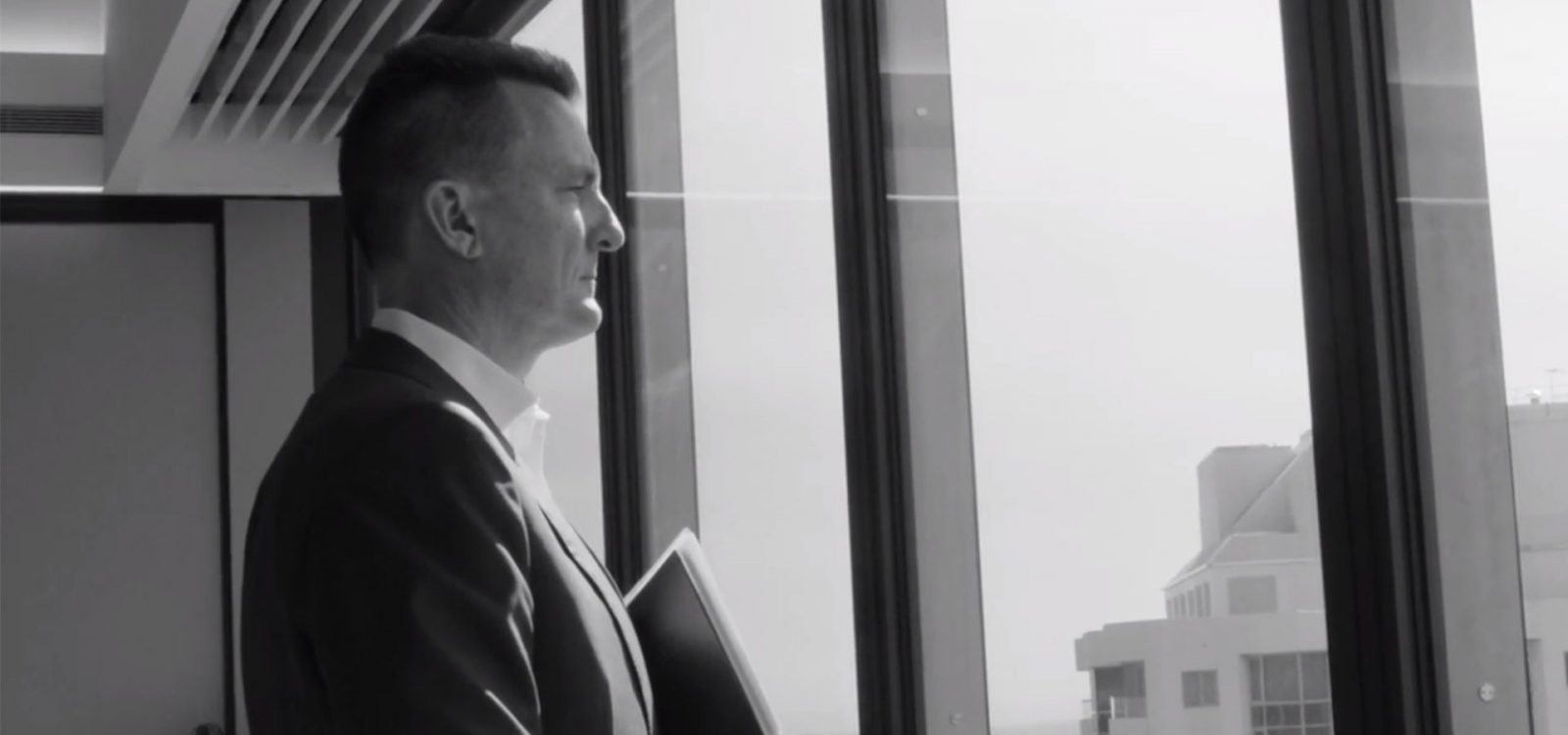 Executive Interviews
Bringing clarity to clients across the Asia-Pacific – Meet Grant Peters
For EY Asia-Pacific Insurance Sector Leader Grant Peters, finding clarity in long-term market trends is key to navigating the future for industry players, both locally and globally.
When Grant talks about his responsibilities, it's centred around knowing the details and assessing long-term market trends for the insurance industry. He delves into that next level of detail, to understand the implications for both incumbent insurance players and the broader, developing insurance ecosystem. "I assess market trends, both globally and locally, and look at the impact of those trends on industry participants, including our clients."
"A key project with added complexity that I've focused on at EY  involved a joint venture between two insurance and wealth management organisations here in Australia. If you've had anything to do with joint ventures, you'll know they're hard to pull together because it involves combining two existing businesses, with all the various competing pressures and complexities that come with them, to achieve the best possible outcome. I was involved in the project over a two-to-three-year period, all the way from the initial business case assessment through to implementation and integration."
Grant's actuarial training played a critical role in providing clarity and synthesis around key decision making.
"The role of myself and the other actuarial professionals on that project, was to help provide clarity around some of the key business issues and decisions. Whether it was up front around financial forecasts or assessing the risks of going ahead with the venture."
An actuary's background
Like many actuaries, what attracted Grant to the profession was his strong mathematical skills. "I liked mathematics, business and investing. At one stage, I wanted to be a stockbroker or an air force pilot.  The combination of economics,  business and investing is what attracted Grant to the actuarial profession at the time.
Different parts of Grant's actuarial science background have helped him develop his thinking.
"Working in the insurance sector, it's really important to have a good understanding of the technical aspects of the industry; particularly around how the links across the market value chain connect. Being able to understand the interdependencies across  underwriting, pricing, product and claims management for example is very, very important, and, at the same time, you also need to stay across the broader outlook and scenarios for the industry ."
But what Grant enjoys most about his role at EY is having the ability to help others. "I get the opportunity to help our clients assess market issues and help them build and develop their businesses. Also, internally within EY, I enjoy helping our people with their careers and getting the most out of them. This really gets me out of bed every day."
CPD: Actuaries Institute Members can claim two CPD points for every hour of reading articles on Actuaries Digital.