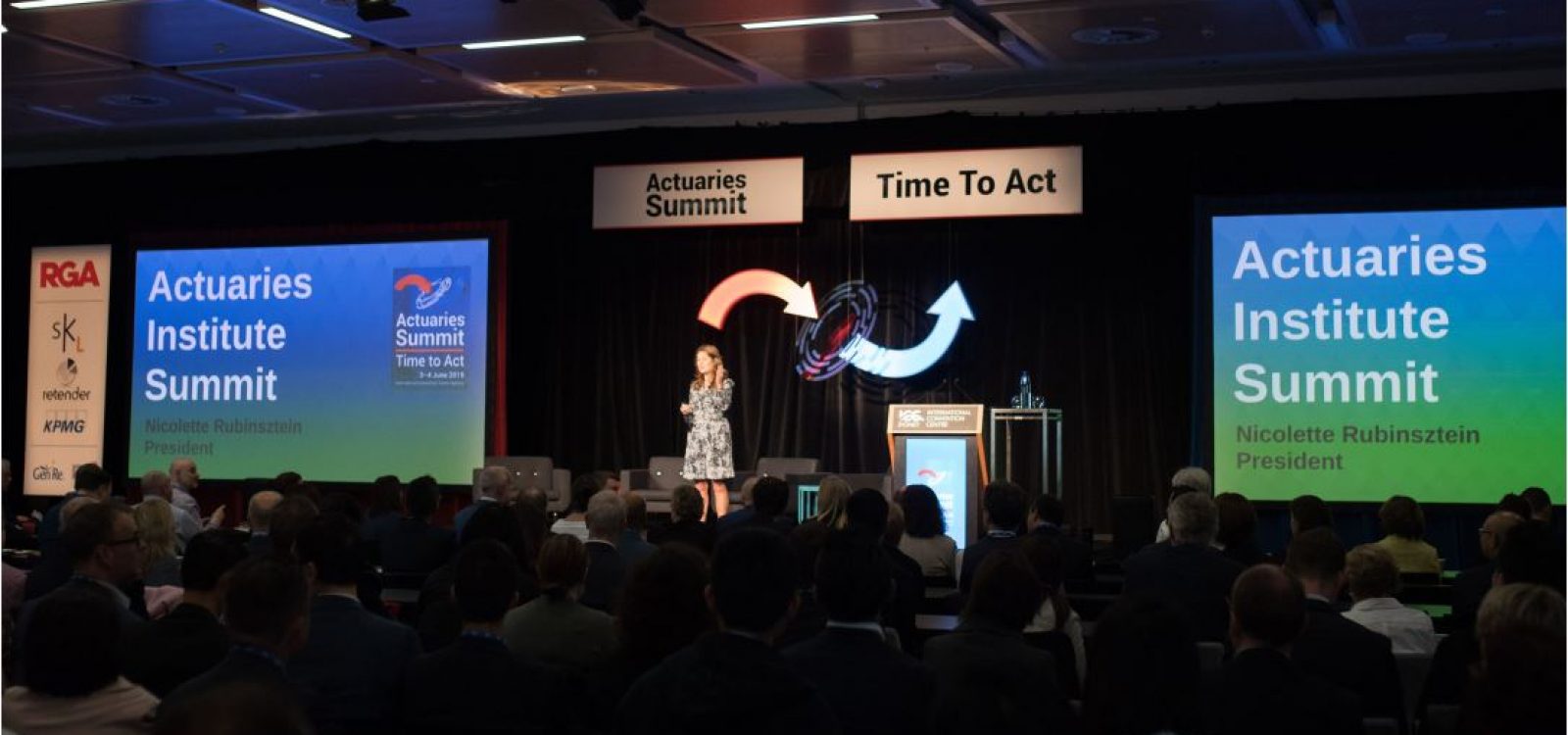 Event Reports
Actuaries must call out non-financial risks
The Royal Commission has brought about a permanent change in the political environment and customers trust in financial institutions. Corporations now face significant risk if their business practices fail to live up to community expectations. Actuaries have a crucial role in managing that risk.
The 2019 Actuaries Summit this week in Sydney played host to more than 560 delegates from all areas of actuarial practice.
The opening Plenary Acting Now: The New Environment was a broad session, discussing each the regulator, customer, director and actuary perspective of the current financial services landscape.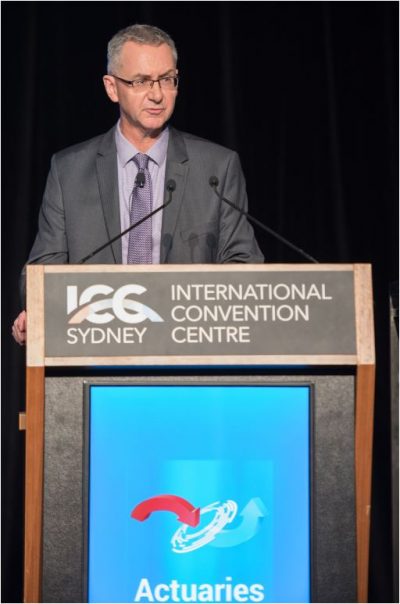 John Lonsdale, Deputy Chair at APRA, addressed risks from a local, post-Royal Commission perspective, delivering a strong message to all actuaries across all APRA-regulated industries. APRA's new cross-industry standard, CPS 320, will shortly come into effect to strengthen the influence of the Appointed Actuary in general, life and private health insurers.
"This influence cannot be confined to traditional financial risks," said John.
"Actuaries must learn to find the story behind the raw numbers – and then have the courage to speak up…to push boards and senior executives to examine and address it."
Find John Lonsdale's full speech.
He highlighted the commonalities APRA and the Actuaries Institute share – a commitment to the interest of the community and the greater good, and a proactive approach to managing problems.
"APRA has provided the platform and handed over the microphone; actuaries need to turn it on and speak up… they need the nous to recognise there may be a problem."
"The numbers always tell a story, and it is far safer – and less costly – if it is uncovered by an Appointed Actuary rather than an investigative journalist or a regulator with an enhanced appetite for enforcement," John counselled.
Greater expectations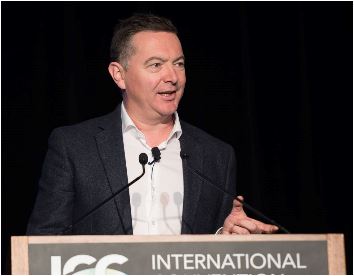 Alan Kirkland, CEO of CHOICE, warned that the change in community expectations around boards and senior executives would be enduring.
With $11B in funds having moved from retail to industry funds in 2018, customers are now engaged in areas where they have traditionally been passive, he said.
"They are shifting their business in response to concerns how institutions have treated other customers," he said, adding that the shift to a more interventionist approach by government is not limited to financial services.
What can actuaries do? Alan offered three suggestions:
understand who your products are designed for to help you see where a product might be being mis-sold;
follow the greatest profits to find the greatest appetite for conflict of interest; and remember
legal compliance is no longer enough to cover risk.

Pauline Vamos, Non-Executive Director, echoed this last point, saying that the benchmark for compliance has changed.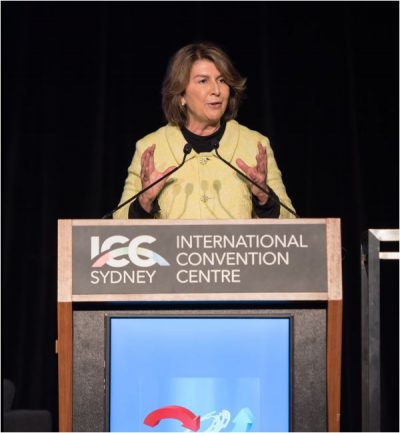 She quoted Helen Coonan, Chair of the Australian Financial Complaints Authority (AFCA) who said: "black-letter law arguments, even if legally sound and well-articulated, would not succeed if they delivered fundamentally unfair outcomes for consumers."[1]
Risk to reputation and of management distraction and customer remediation – with now significantly increased financial penalties – are now "highly likely, with a high impact", she said.
"It's not inconceivable that if this extreme risk occurs it could destroy an institution's license to operate at all," Pauline said.
She shared research that showed over time, a portfolio consisting of companies with a strong performance on ethics and conduct outperform the ASX 200 and significantly outperform those companies where ethics and conduct control are poor.
A panel of Institute Past Presidents Trevor Matthews, Estelle Pearson and John Trowbridge then came together to share their views on actions actuaries should take. 
"Directors have to use all sorts of different techniques to really get a feel for what's going on in organisations," said Trevor.
These techniques can include verbatim comments on employee surveys and exit interviews, whistleblowing data, granular team level data, audit data and closer examination of ethical issues, for example the impacts of data usage.
The onus is on directors to understand their company's business.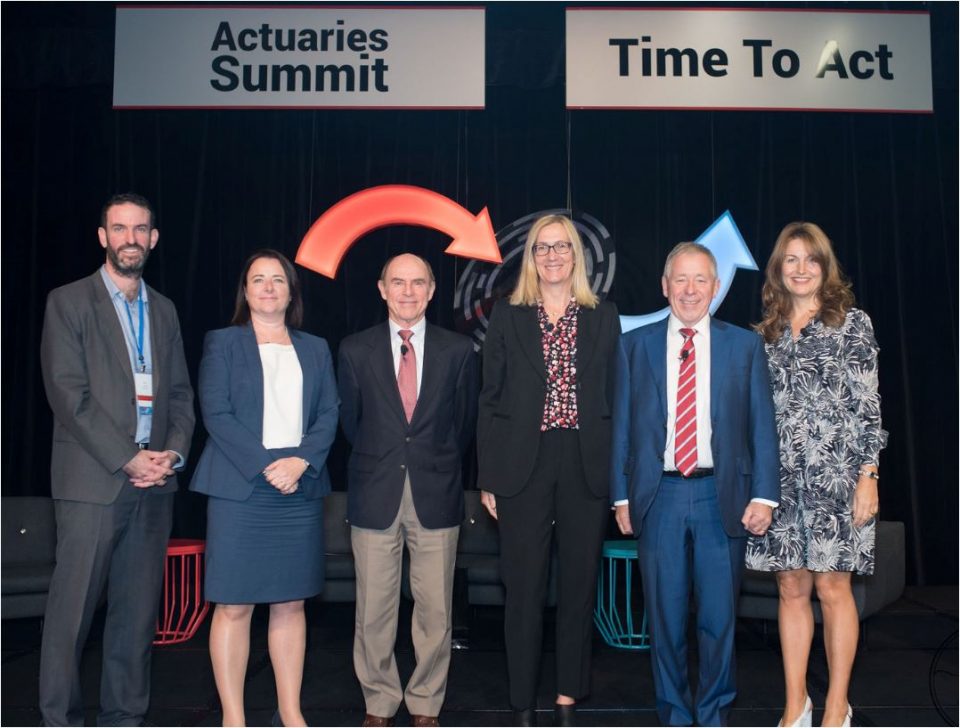 Global supervision
Jonathan Dixon, Secretary General of the International Association of Insurance Supervisors (Switzerland), also gave a global perspective. IAIS has 217 members a mission to promote effective and globally consistent supervision of the insurance industry.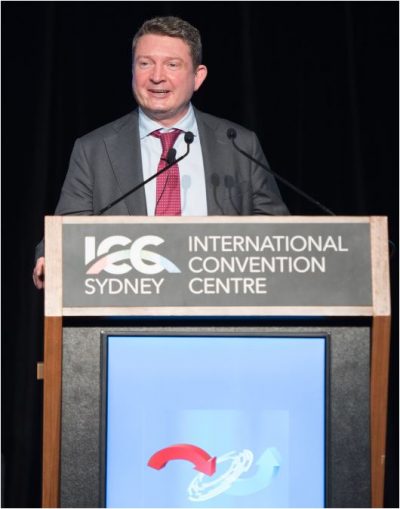 "[We are] working to enhance the supervision, accessibility and sustainability of insurance in diverse markets," said Jonathan.
He highlighted the increasing need for collaboration between supervisors and the actuarial profession, especially on:
Fintech – due to the potential for breakdown of risk pooling and solidarity as data becomes more granular;
Climate risk – "The Australian Actuaries Climate Index is a really good example of what can be done in this space," he said; and 
Cyber risk – could a black swan cyber event threaten the insurance system?
"We need greater cyber resilience and sustainable cyber underwriting," said Dixon.
The opening Plenary session carried a compelling message – it is up to the profession to take action to generate opportunities emerging in an increasingly complex world.
View the available Presentations and Papers from a variety of sessions at the Actuaries Summit 2019.
CPD: Actuaries Institute Members can claim two CPD points for every hour of reading articles on Actuaries Digital.