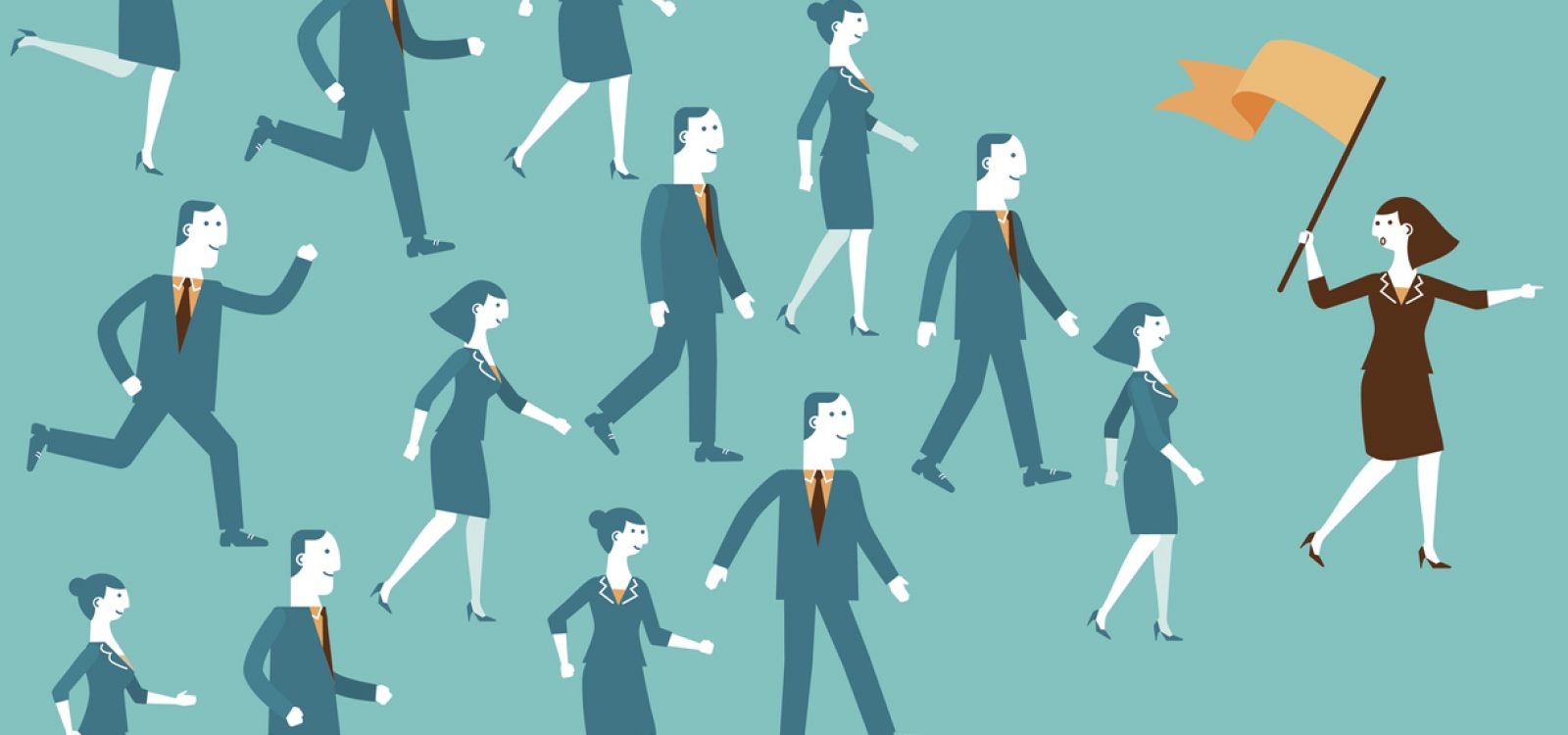 Executive Interviews
The Key to your Career – an interview with Simone Dossetor
In a recent article published by ANZIIF, Simone Dossetor (COO at Munich Re) shares her journey of becoming a leader in insurance and some key learnings along the way.
Simone Dossetor, Chief Operating Officer, Munich Re Australia didn't always want to be a leader. "I remember looking at CEOs and heads of businesses and thinking, that's a lot of responsibility," she recalls.
However, Simone, who spoke at this year's Rising Stars in Insurance Seminar, says as you gain experience, build the required skills and become more comfortable in your job, leadership becomes a natural progression.
"It's about observing and learning from other leaders who inspire you and finding your own leadership style," she says, adding that being authentic is also key.
Ask for opportunities
As a woman in leadership, Simone says her observations about building a successful career include consciously stepping up, raising your hand, asking for opportunities and pushing yourself — even when you've got multiple responsibilities on your plate.
"Continuously prioritising is essential," she adds, "you need to ask yourself what's important versus urgent, so as to have better work life balance."
"Finally, don't be afraid to ask for help and to see it as a sign of strength and not failure. You will be surprised to know how many people will be willing to support and help you."
Diverse and rewarding industry
Simone, who initially studied law, very quickly realised she didn't want to be a lawyer. Instead she was attracted to consulting, so joined an actuarial consulting firm, which started her career in insurance. 
"For me, the more interesting discussion is around the reasons for spending my entire career in insurance," she says.
"I know of a lot of people who've worked in the industry their whole life and have great passion for it… personally, I enjoy the unique challenges insurance presents, the extremely talented and smart people you get to work with, the ability to combine a range of skills from analytics to legal to strategy, and the opportunity to work in a diverse and rewarding industry."
Simone describes her current COO role as "varied". "Ultimately, I am focused on our core areas like local corporate services, primary insurance licences, embedding the diversity and talent strategy as well as helping to build infrastructure and to grow and support our teams," she says.
"The part that I find both stimulating and challenging is working with Munich Re's life and non-life reinsurance businesses and supporting them in delivering their priorities."
In addition, as part of a matrix organisation, Simone coordinates across reporting lines at both Munich headquarters and the Singapore regional office, while finding the right balance, tying the priorities together, and adapting global and regional programs to meet our clients' needs in Australia.
Strategic innovation
With strategic innovation part of her remit, Simone focuses on understanding what's happening in the market, integrating some of Munich Re's best practices and ideas from around the world, and continuously listening to customers so that changes can be made where necessary.
"I make sure that I read and learn what Munich Re is doing globally, attend industry events, scout opportunities to connect with experts in the industry and keep myself updated on what our clients are talking about," she says.
"For example, I regularly attend the events organised by Insurtech Australia — an organisation that Munich Re supports locally — which bring together experts from across the industry… I also like to continuously build my internal network within Munich Re and connect with our experts. Luckily for me, we have lots of experts working in areas such as the Internet of Things (IoT), blockchain and cyberspace. I make sure I leverage these connections and their knowledge to drive continuous improvement in my area of work."
Contributing to others
Simone says the proudest moments in her career have been playing a part in the professional successes and achievements of people she has worked with and seeing them do well in their careers. "That's the most enriching part of my job," she enthuses.
"In the past, I have also been responsible for leading teams through periods of huge change… knowing that we were able to manage it in a way that was right for our clients, the business as well as being fair to our people, has been really important to me."
In the next three to five years the most important priority for Simone is the future of work and how to evolve workplace practices to avoid being left behind.
"As the next generation starts working, this effort will be directed towards finding new models of engagement which work across generations and combining our breadth of knowledge with new technologies and approaches to work."
"My growth goal is to continue to improve myself by learning about digital technologies, the industry, and future trends so I can ultimately contribute to the organisation's growth."
Backbone of the economy
Simone says every young person should consider a career in insurance.
"Insurance is the backbone of the economy and touches on almost every facet of life and business, and without it, many of the everyday elements of life, simply wouldn't be able to take place."
To elaborate, Simone points to Munich Re, which offers a range of comprehensive services across traditional reinsurance, consulting and complex risk solutions.
"We also provide bespoke solutions for the fast-changing environment of tomorrow," she says.
"For example, at a global level, we devise innovative covers for space flight and alternative energies, help to cover mega-events like the World Cup and conduct in-depth geoscientific research."
She adds that the insurance industry offers a range of career options in technical, legal and strategic areas of work, as well as providing an environment where you can exercise both entrepreneurial and digital skills to solve problems and deliver risk solutions.
See the original article published on ANZIIF here.
CPD: Actuaries Institute Members can claim two CPD points for every hour of reading articles on Actuaries Digital.