Dipping into Diversity
Five pioneering women in the actuarial profession
As we approach the 100th anniversary of the year when women were first admitted to the Institute of Actuaries of the UK, I thought it would be interesting to reflect on some of female pioneers of the profession.
The honour of being the first female actuary is usually ascribed to Lucy Jane Wright who was appointed actuary of Union Mutual Life in Boston in 1866 before unfortunately passing away of tuberculosis seven months later.  She was reported however to have quite a lively personality "she was no solemn young mathematical prodigy …but .. a born mimic and master of impersonations, a talented artist and amateur playwright"[1].  She wasn't the only one in her family to develop diverse interests, her father, who had encouraged her in actuarial pursuits, played a leading role in the abolition of slavery.
In 1895 Emma Cushman was the first female Fellow of the Actuarial Society of America.  The first woman to complete the Institute exams in the UK was Dorothy Davis who qualified in 1923. 
But before the Societies were formed and actuarial science became a recognised profession, there were women carrying out technical analytical work.  Ada Lovelace, the daughter of Lord Byron, worked with Charles Babbage on the development of his 'analytical engine', and specified a method for using the engine to calculate Bernouli numbers, recognised as the world's first computer program.  During her work on translating an article on Babbage's analytical engine from French into English, she added her own thoughts and ideas and (amongst other forward thinking concepts) theorised a method for the engine to repeat a series of instructions thereby creating 'looping'.  Ada had an unusual upbringing for an aristocratic girl in the mid-1800s, her mother insisted that she was taught mathematics and science, believing that engaging in rigorous studies would prevent her from developing her father's "moody and unpredictable temperament"[2].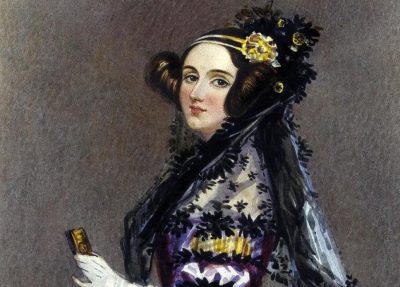 In Australia, women weren't even allowed to sit for exams until 1920, and the first woman to gain Fellowship was Catherine Prime in 1971, who went on to be named Actuary of the Year and President in 1991.  When she qualified and went on to become the only female in a senior position in MLC, the magazine New Idea touted her achievement as a win for women's liberation.  Her reaction – "I certainly won't be rushing out to join women's liberation. I've liberated myself!"[3]
Her reaction – "I certainly won't be rushing out to join women's liberation. I've liberated myself!"
Catherine subsequently completed a diploma in Law, and after admission as a barrister in 1983, started her successful career in Actuarial consulting, advising foreign governments on insurance and pension policy in countries as varied as Indonesia, the Pacific Islands, China and Bulgaria.
Women continue to achieve firsts, with last year seeing the International Association of Consulting Actuaries grant a Lifetime Achievement award to the first recipient from outside of North America and Western Europe, and the Hon. Daisy May McFARLANE-COKE, O.J., C.D., B.A., M.A., Cert. in Stat., F.I.A., A.S.A. the Founding President of the CAA, and the first woman.
She started her actuarial path by responding to an advertisement by the Jamaican Government for someone to accept a scholarship to go to England to be trained with the objective of returning to work in Jamaica.  Armed with a first class undergraduate degree and Masters degree in Applied Mathematics, she read statistics at Oxford University and started her actuarial career on secondment to the UK Government's Actuary's department in London.
She entered the private sector in 1972 and started her own firm in 1977 but during this time continued to serve the public interest. She was appointed a member of the Judicial Service Commission and the Public Service Commission, having chaired the latter for 19 years. She served on a number of boards of enquiry and expert committees/task forces dealing with Pension Reform, Financing Public Sector Pensions, Public Health Financing, Independence of the Bank of Jamaica, the National Insurance Fund, the Overseas Examination Council, the Statistical Institute of Jamaica, the Council of the University of the West Indies as well as director of several statutory bodies and private companies.
Even now, at 81 and retired, she still serves the Jamaican Government when called and shares her vast knowledge and experience with any young actuary who seeks it.[4]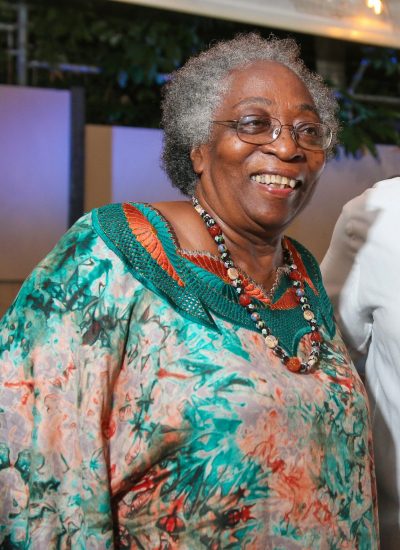 Each of these women come from different times and different backgrounds, and had to overcome different challenges to achieve their dreams, but as Daisy Coke was described:
"She stands as a role model of what a young girl from a rural town can achieve with the combination of a brilliant mind, supportive parents, kind teachers, spoiling brothers and scholarship funding."
Reading the stories, (you can read more depth in the full references) it is noticeable what a difference a "champion of change" can make to women's opportunities.  Lucy Wright's father encouraged all his children to study mathematics and actuarial science, irrespective of gender; Ada benefitted due to her mother's dislike of her father; Daisy cited parents and brothers as being her 'champions'.
Of course, everyone should be judged on their merits and not factors such as race or gender, but there is a common barrier.  Evaluating 'potential' is subjective.  In many recruitment and promotion decisions, what is merit for some is invisible or detrimental to others[5]. 
If these pioneering women in the actuarial profession were all alive today, I am sure that they would credit their success to hard work, tenacity and ability, as they should, but everyone irrespective of gender, needs leaders around them to recognise where others are still not being treated equally and, most importantly, take action.  After all, without everyone 'holding up the sky'[6], Chicken Little would get her fears realised.[7]
CPD: Actuaries Institute Members can claim two CPD points for every hour of reading articles on Actuaries Digital.