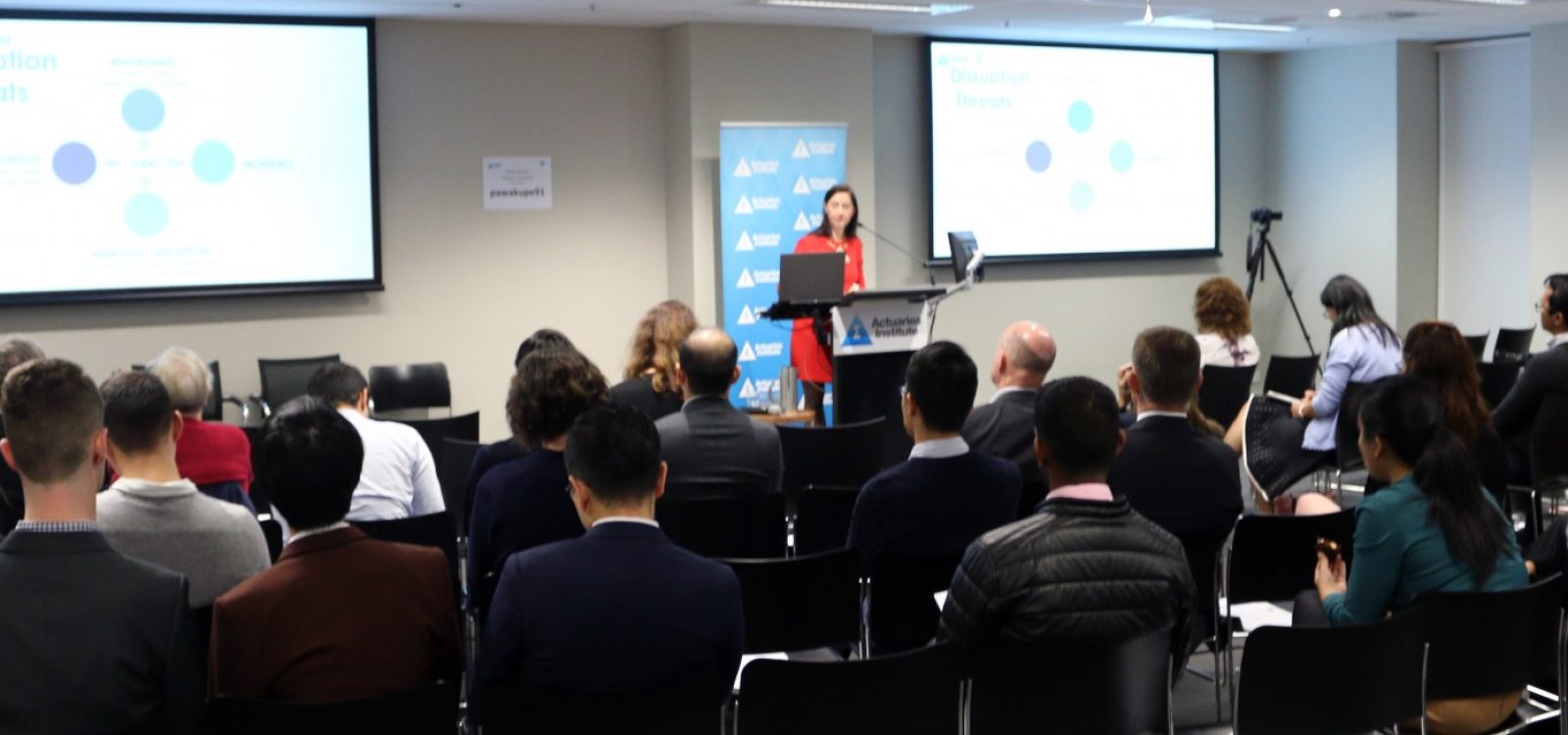 Event Reports
2018 Joint Regional Seminar Report
The 2018 Joint Regional Seminar (JRS) achieved a new record this year, attracting more than 1,000 delegates across the region, Kitty Chan reports.
Since it's inaugural event in 2002, the JRS is considered one of the most anticipated CPD event in Asia. In 2017, JRS visited the usual four Asia cities: Hong Kong, Kuala Lumpur, Taipei and Bangkok – as takes place every Summer.
To further reach out in Asia and enrich the CPD offering in the region, JRS was extended to cover Jakarta and Sydney for the first time in 2018. With the strong support of the regional speakers and local associations, the 2018 JRS managed to reach out to over 1,000 delegates in the six cities:
The importance of the JRS  to local associations and actuaries
Giovani Gracianti, Executive Director, Persatuan Aktuaris Indonesia (The Society of Actuaries of Indonesia)
The technological revolution is increasingly penetrating society and the development of data collection and computing power urges actuaries to adapt to an increasingly digital world. Being part of the JRS on this topic shows our willingness to equip our local actuaries to face challenges and take advantage of the opportunities in this era. We believe this is a fantastic opportunity for networking and sharing of experience among actuaries in this region.
Tommy Pichet, President, The Society of Actuaries of Thailand
The JRS has always brought up an up-to-date theme, containing diversified topics that are delivered by knowledgeable guest speakers.  The Seminar provides an opportunity for actuaries in the local market to meet up, exchange views, and extend their network. This is truly beneficial not only to individual participants, but also to the actuarial profession as a whole.  
The Society of Actuaries of Thailand (SOAT) has been working with the JRS Organising Committee for years. We are very pleased with its coordination each year. The Committee is so helpful, responsive, and understanding. We highly appreciate their best effort in facilitating and supporting local associations to ensure that the Seminar is held successfully.  
Special thanks to the following Regional speakers for their contribution, attending various sessions and making the JRS roadshow a success!
Bruce Porteous, Aberdeen Standard Investment
Steven Tan, Gen Re Life/Health Asia
James Lin and Dustin Ball, EY
Mei-Chee Shum, Willis tower Watsons
Ken Cheung, SCOR Global Life
A big thank you to our Members who also presented at the JRS sessions:
Iris Lun, 10Life (Hong Kong)
Steve Hui, Financial Consulting Company Limited (Hong Kong)
Alston Liu, Deloitte (Taipei)
Nick Li, NMG Consulting (Kuala Lumpur)
JRS in Sydney
The JRS Sydney session was held on 3 August at the Actuaries Institute Australia. 
85 delegates attended the seminar, with some of them joined the Webinar session from Melbourne and New Zealand. The theme for this year seminar was, "Back to the Future – Challenges and Opportunities in an increasingly Digital World"
We examined the role of technology and how digital is impacting our work in the region – in the areas such as Asset Management, Customer Behaviour Insights, Critical Illness Business and Robotic.
Actuaries Institute Council Member, Annette King (pictured seated centre below) gave the Keynote Speech, "Actuaries – Disrupt Yourself or be Disrupted". 
Annette shared her insights on global innovations, what is happening at an industry level, organisation level and in particular what it means for actuaries and students in their careers, and current and future roles.
The Sydney session was very well received by the delegates!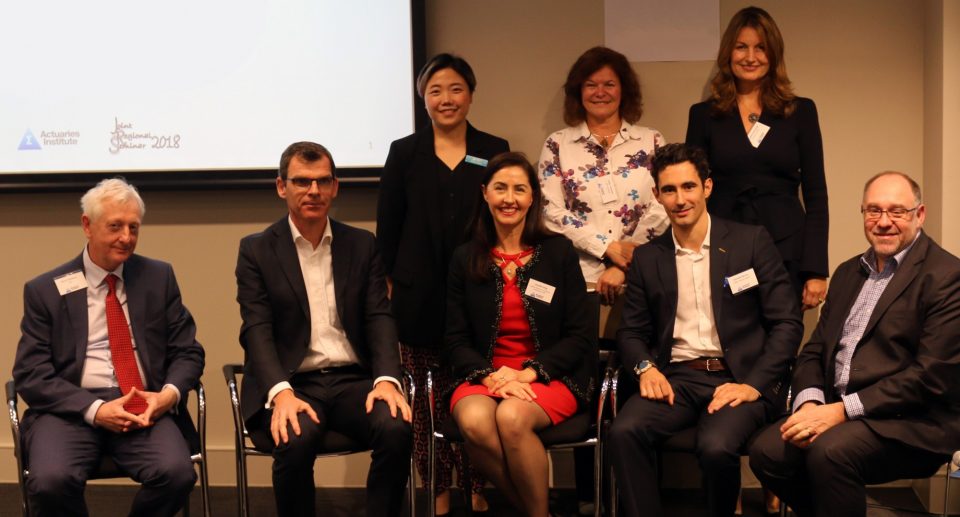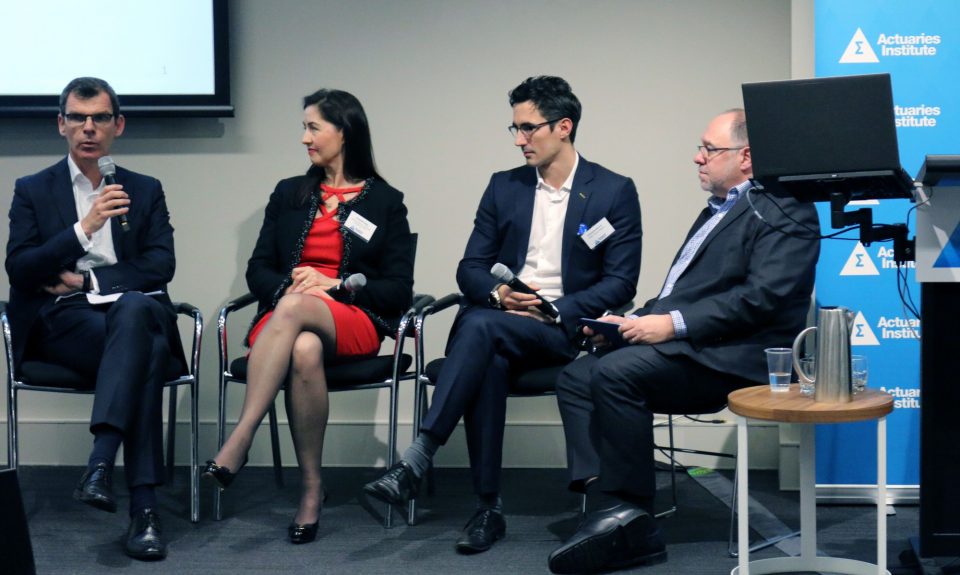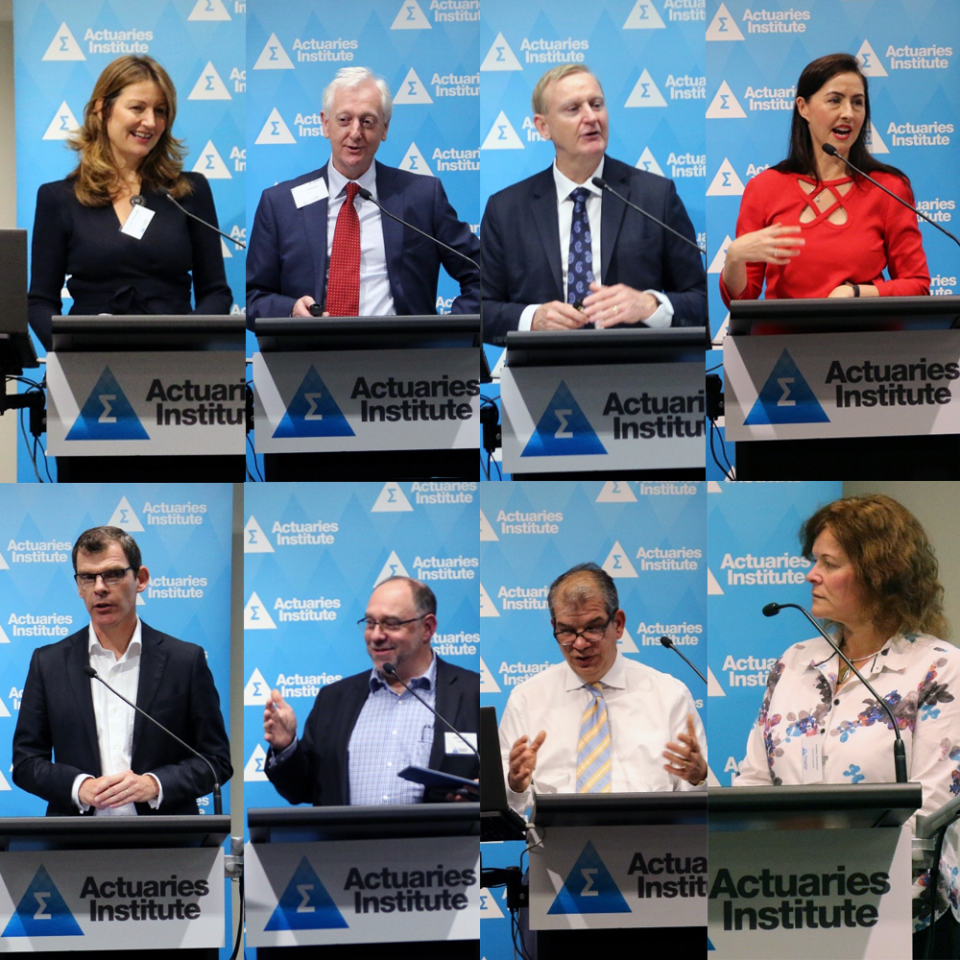 The 2018 JRS would not have been complete without the support of local associations, regional presenters, local presenters and mostly importantly, the delegates!
For those of you who have an interest in the Asian market and are keen to learn about issues affecting the different regions, we look forward seeing you in next year.
Feel free to contact Kitty Chan if you would like to participate in the 2019 JRS.
CPD: Actuaries Institute Members can claim two CPD points for every hour of reading articles on Actuaries Digital.