Actuaries Taking the Lead
Innovation: the key to maintaining relevance for global qualifications
With the globalisation of markets and standardisation of regulation, professional qualifications are coming under more scrutiny and being challenged on whether they remain relevant and continue to instil global best practices.
I recently had the privilege to participate in a curriculum review for the Certified Investment Management Analyst® (CIMA®) certification[1], which is provided by the Investments & Wealth Institute headquartered in the US. The CIMA® Certification is the only credential of its kind designed specifically for financial professionals seeking competency as an advanced investment consultant and is becoming more popular internationally, especially in Australia. The purpose of my presence at the review was to provide challenge and validation, to ensure that the qualification is truly international in its content and testing structures, as well as to provide input into global best practices. 
It was a remarkable experience to share insights and discuss the practical constraints of offering a truly global qualification, while ensuring that the curriculum is comprehensive and specialised enough to cover specific nuances for local jurisdictions.  All of this with the aim to ensure that the qualification achieves its objective of combining technical knowledge and practical application to meet real world needs and cultivate innovation.  A trait which most global designations strive to live up to these days.
Closer to home
There is often a question of: what lessons can be learnt from such experiences? The curriculum review came at a time when other professional designations are either being challenged by well-read newsletter authors and popular media channels, such as the Cuffelinks Newsletter or more formally through new industry authorities being established to challenge the existing frameworks, such as the Financial Advisor Standards and Ethics Authority ("FASEA").
FASEA was commissioned in 2017 by the Minister for Revenue and Financial Services to set the standards relating to education, training and ethics for financial advisors in Australia.  Even though FASEA has been established to shake up the role of Financial Advisors, the scrutiny on financial services in general has intensified since the global financial crisis of 2008. 
A recent example of this saw the Royal Commission having a watershed moment on the misconduct in the Banking industry, with its focus now shifting to Superannuation.
While it will probably be challenging to completely eliminate unprofessional behaviour through qualifications, the value in a well governed professional designation should hinder unethical behaviour with the threat of disciplinary panels and ethical oaths.
However, there are other lessons to be learnt to instil confidence in the public that financial professionals are indeed capable of serving the interest of their clients and the greater good of society.
Innovation has always been such a tangible and pragmatic demonstration of the value any profession offers. So how do the lessons learnt cultivate innovation in any profession?
Lessons learnt
The first lesson is the importance of 'fundamental concepts', which should never be overlooked as new theories are presented and adopted.  The fundamental concepts developed by original thought leaders still serve as building blocks for some of the latest advancements, despite their own shortcomings, and are likely to continue to play a pivotal role in the development of idea origination and innovation.
The second lesson is that while fundamental concepts are important, they should not serve as an excuse to become complacent, and  are not a substitute for implementing best practice. 
Therefore, any content being developed as part of a global qualification needs to strike an appropriate balance between laying the foundations and ensuring the spear of cutting edge ideation is kept sharp.
To the latter point, professional bodies should endeavour to incorporate thought leadership and promote new contributions in this area as best practice learning. On this point, the Actuaries Institute promotes thought leadership on a wide range of topics relevant to actuarial practice through it Submissions, Dialogue thought leadership papers and other Green and White Papers. It also collaborates directly with actuarial associations abroad – for example, through Joint Papers.


Following this, it is critical to continue to look beyond the local market practices to ensure that whatever has been adopted as best practice locally has indeed kept pace with international developments.
Markets are interdependent and to ensure that any profession remains internationally recognised and relevant, the status quo should be challenged on the journey towards achieving and maintaining global best practice.
Relating this back to our own profession, one would hope that the global network of professional actuarial bodies enables and embraces the sharing of global best practices – therein lies both a potential challenge and opportunity.
Events like the International Congress of Actuaries (ICA), a four-yearly event which is currently taking place in Berlin (and available around the globe via VICA), facilitate this sharing and foster innovation. The Institutes' International Committee (recently re-structured) also plays a key role in ensuring the profession in Australia takes advantages of opportunities to lead and adapt to global best practice across all practice areas for members.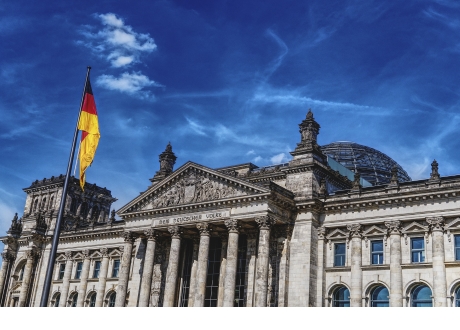 Finally, it is important to consider how qualifications' curriculums and content will be influenced by both regulation and legislation as globalisation of markets and standardisation of regulation continues. 
The challenge and the opportunity
There is a common theme amongst the financial services industry, as well as frequent mention, that testing times are ahead. This can be a challenge or an opportunity depending on whether 'innovation' is mandated by legislation, or led by the professional bodies in the industry.
The smartest thought leaders are those in industry who have the confidence and skills to innovate without boundaries. Theirs are the innovations that tend to withstand the test of time. Unfortunately, the age-old herd like mentality of keeping the status quo provides a shield for survival. Complacency is innovation's biggest nemesis and a lack of innovation can fuel the fire for legislative and regulatory developments. 
Consider the Australian superannuation industry as an example. The main reason contributions are at their current levels is due to mandatory participation, which was driven by legislation. There have been isolated innovation hubs, such as Mercer's longevity product 'LifetimePlus' and QSuper's MySuper product 'Lifetime' to mention a couple, but greater innovation across the whole industry is required to avoid prompt legislative responses, and to arrive at new solutions. This is where professional bodies can play a role in generating, or at least facilitating, innovation that will ultimately serve all stakeholders in the market. 
The Australian actuarial profession has made great progress in promoting thought leadership through collaboration with the global network of professional actuarial bodies to address global issues. This is a clear illustration of the value in having a truly global qualification.
"Innovation needs to become a habit and not a reaction."
To really push the boundaries and develop global best practices, innovation needs to be cultivated to help limit the need for mandatory regulation.
To ensure the profession remains relevant, we must instil the skills and capabilities to innovate today, in tomorrow's leaders. Encouraging innovation in curriculum and practice is crucial to ensure that the designation remains relevant through time.
CPD: Actuaries Institute Members can claim two CPD points for every hour of reading articles on Actuaries Digital.