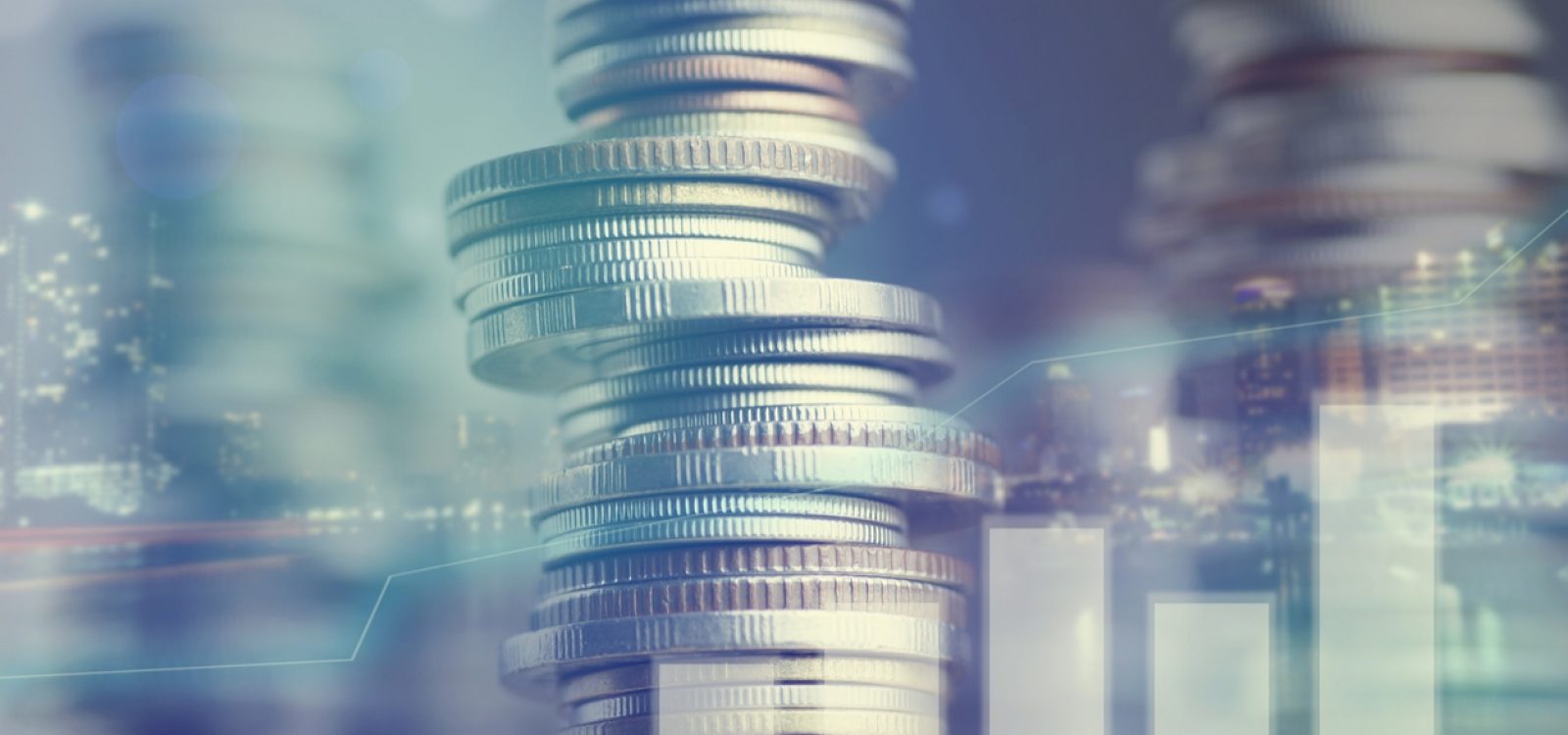 Event Reports
Highlights from the Banking Seminar with Pat Brennan and Elliot Clark
John McLenaghan, Public Policy Advisor at the Actuaries Institute and member of the Banking Practice Committee gives an overview of highlights from last week's annual Banking Seminar. This special session on developments in the banking industry provided relevant insights from Pat Brennan (APRA) and Elliot Clark (Westpac).
The 3rd Annual Banking Seminar was held at the Institute's Forum on 7 December, 2017. An audience of over 100 members (including webinar participants) heard APRA's Pat Brennan explain the rationale behind the objectives and operations of the countercyclical capital buffer – the first internationally agreed macroprudential tool. The second session contained a comprehensive economic analysis by Westpac economist Elliot Clarke.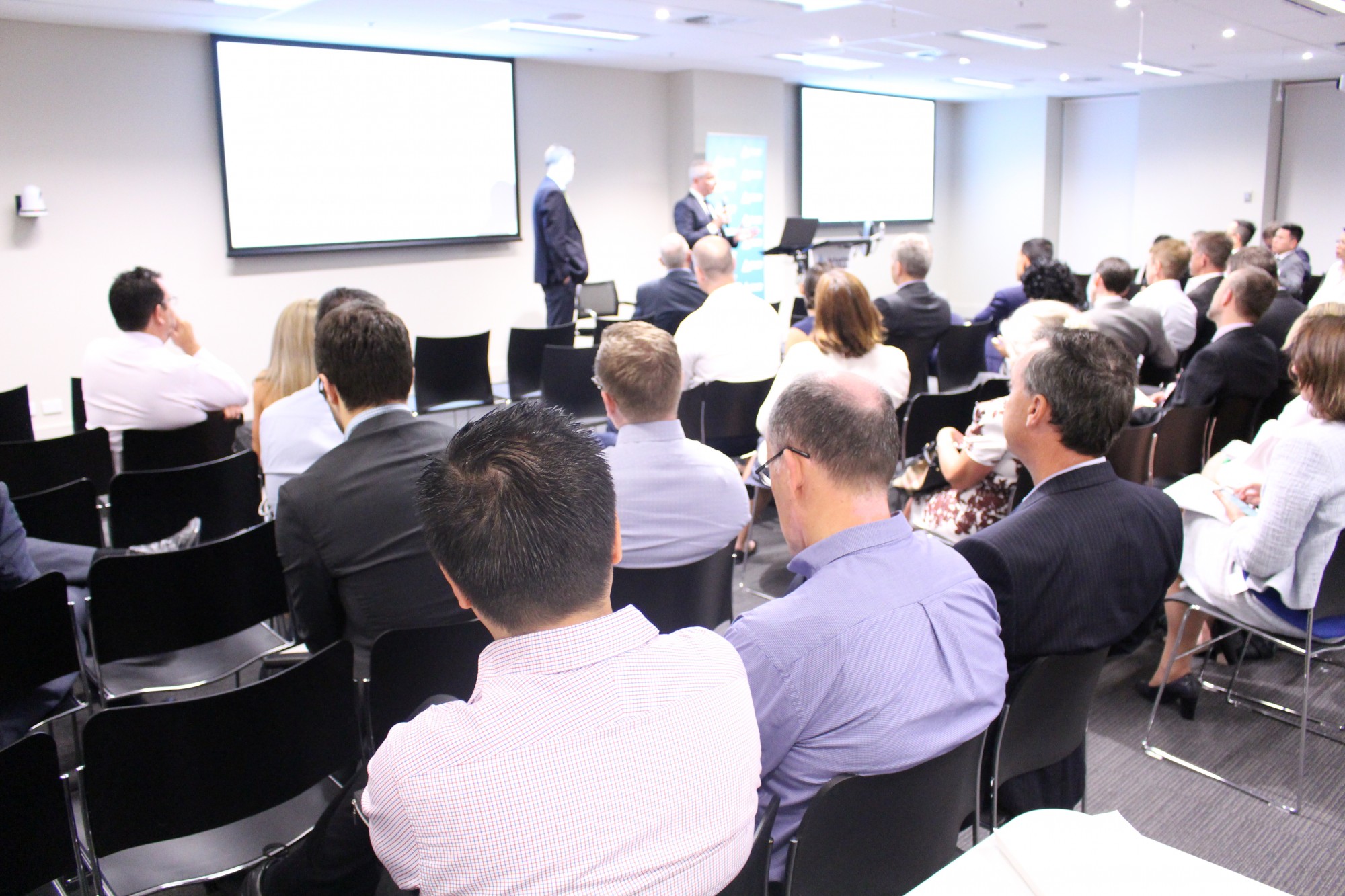 Acting CEO Elayne Grace of the Institute opened proceedings and the event was facilitated by Banking Practice Committee (BPC) Convenor, Jason Slade. President-elect John Evans was also present. APRA Chairman Wayne Byres was an apology due to overseas commitments regarding the finalisation of the Basel III bank capital framework.
Pat Brennan heads up APRA's Policy and Advice Division and he was keen to explain how the counter cyclical buffer is intended to work and what factors would trigger its deployment. The buffer came into effect from January 2016 and applies to all Australian ADIs. It has several uses:
Raising capital resilience when there is a build-up of systemic risk
Moderating the cycle of credit growth and asset prices when credit demand increases by increasing capital requirements
Improving the flow of credit during a downturn by releasing additional capital when the system is under stress
Pat advised that APRA based its decisions on buffer movements on a set of core indicators of systemic risk – not just on a formula but a broader set of credit conditions. The buffer is currently set at 0% and can be set between there an up to 2.5% of risk-weighted assets. It has not been utilised, to date, because APRA feels it can manage the risks to the stability of the banking system through other means such as focussing on loose lending standards.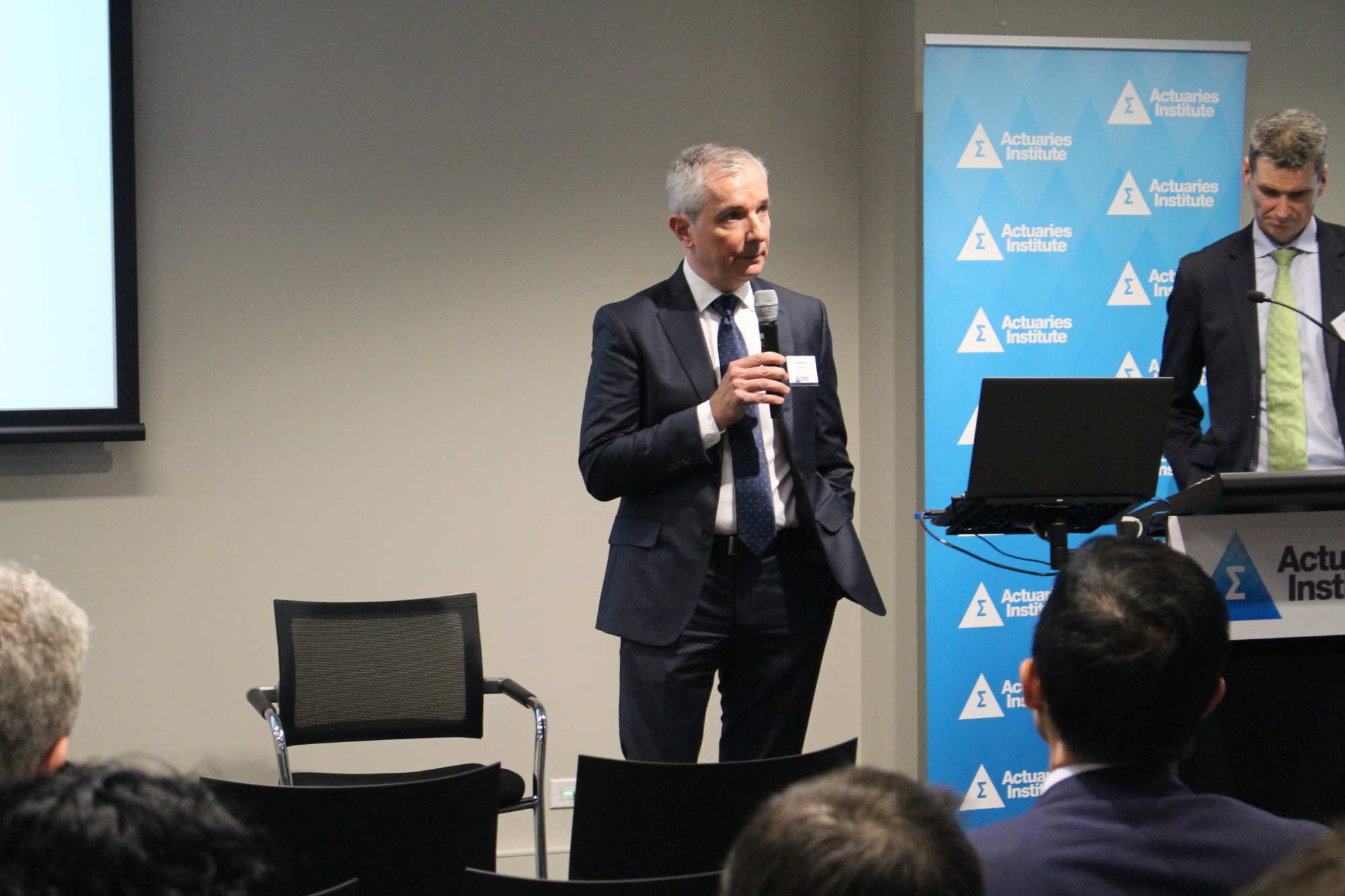 Elliot Clarke's presentation focussed on several themes:
Central banks and confidence: from inflation to growth.
The cautious consumer and financial uncertainty.
Macroprudential policy's significance.
Investment in a low-growth environment.
Global liquidity, fiscal policy and risk assets
The Australian dollar: opportunities and risks.
From the slides presented, Elliot concluded that international monetary policy's focus has shifted from holding back inflation to promoting growth. This is beginning to show positive signs in the US. Another key observation is that growth at or above trend is very difficult to achieve when the consumer is under stress. In Australia, wages; cost of life's essentials and debt are major, long-lasting concerns and hampering overall growth.
While the business investment outlook has improved, its contribution to growth is likely to only offset the loss of support from housing in 2018 and 2019. These factors will keep domestic demand and GDP growth below trend. Elliot predicted that, 2018 will be a testing time globally, although the Australian dollar is expected to fall in 2018, providing stimulus to our economy. Commodity prices are the key risk to this view.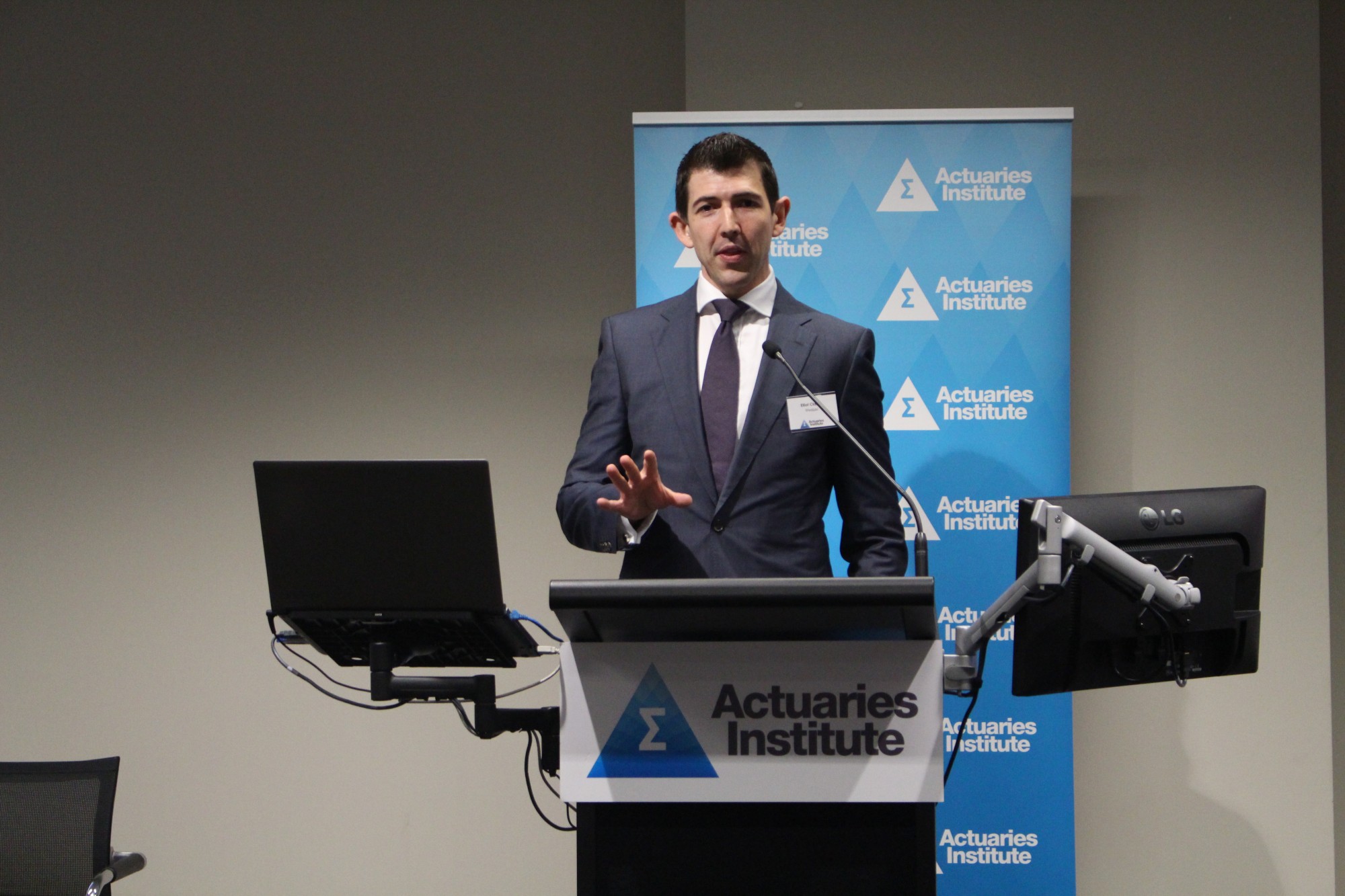 A very active question time followed both presentations and a variety of topics were discussed from the bitcoin price surge to the timing of the revised Basle III framework. Jason Slade closed the session and encouraged members with a banking role to engage with the BPC and become involved in building the banking actuaries' network.
CPD: Actuaries Institute Members can claim two CPD points for every hour of reading articles on Actuaries Digital.