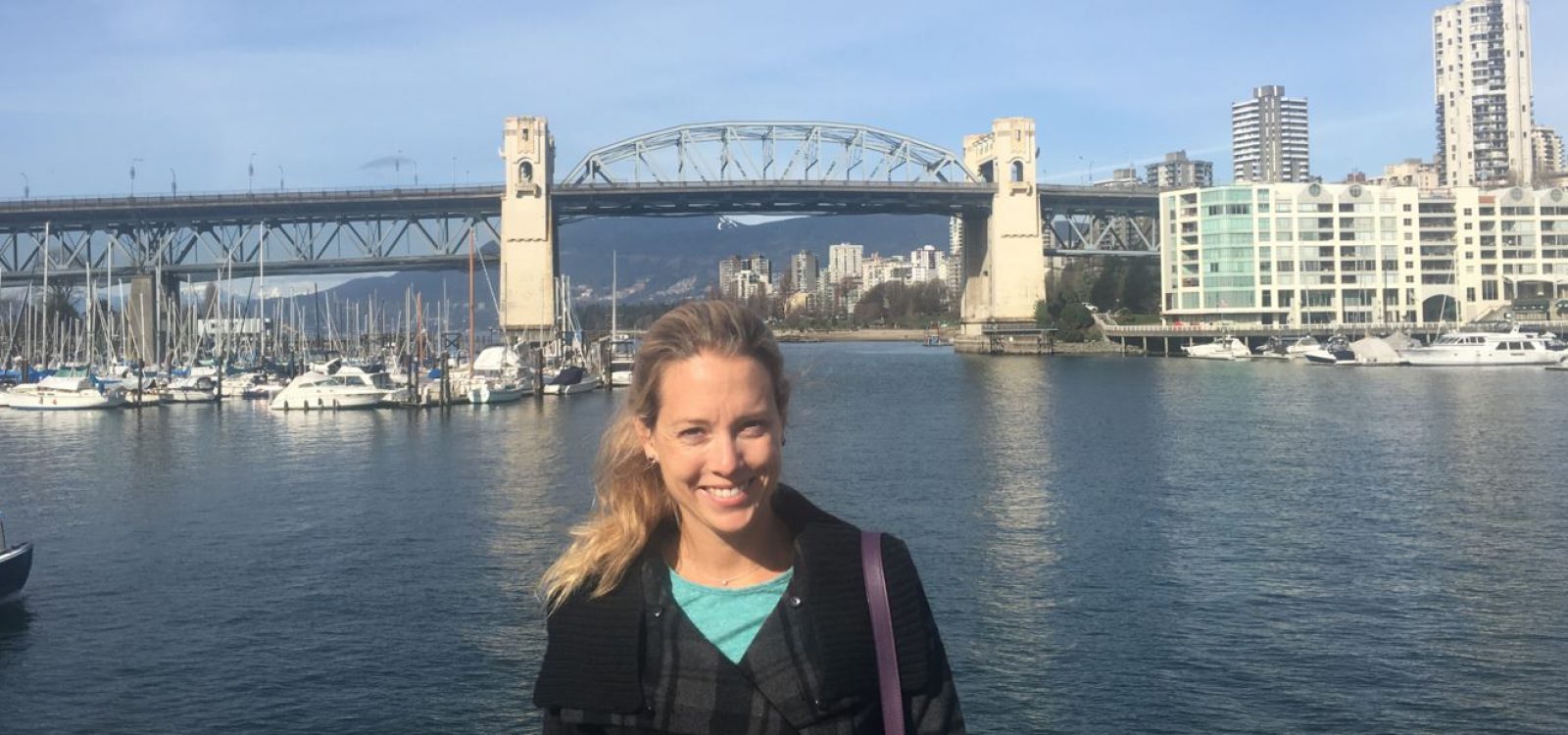 Interviews
Interview with 'Future Leaders' star
Actuaries Digital Editor Candice Ming interviews Roosters supporter, Stand-up Paddle Yogi enthusiast and the 2012 winner of the coveted Financial Services Council (FSC) Future Leaders Program Award, Kim Cohen.
Kim beat out other under 30-year-old non-actuarial industry hopefuls for the award, for her submission "Underwriting and Claims Management Practices. How could developments in medical and information technology transform underwriting and claims management practices over the next decade?" 
Why did you choose this area for research and have you done any follow-up work on this?
I chose to participate in these awards and picked the topic set out for the life insurance practice area. I was particularly interested in exploring this topic because it was a bit left field from traditional Actuarial topics I'd been exposed to. It allowed me to think more broadly and discuss key industry drivers with experts in broader fields. Since then I have targeted a specific development, data analytics and predictive underwriting, and written a further paper and worked at my company to progress the concepts further.
To be nominated as a representative of your company onto the FSC Future Leaders Program is a prestigious feat. How did you get enrolled onto the program and get support from senior management?
It was fantastic to get the support of BT's CEO Brad Cooper to put me forward for this. As with most exciting development opportunities, by proving you are passionate and committed to what you do and have an inquisitive nature and desire to continually improve, you stand out to be selected. I always made my manager aware I was keen to get involved in these sorts of opportunities and he made sure this was made known to the broader senior management.
Who was your mentor and what role did they play?
My mentor was BT's Appointed Actuary David Su. He guided me through the process, from discussing my ideas and approach, connecting me with senior leaders across the industry to reviewing my paper for maximum impact. He accompanied me to the networking events through the program and made sure I got the right support – e.g. having someone from Marketing review my paper for style and structure rather than an Actuary. Originally Phil Hay, Head of BT Life, was my mentor, but this was not possible as he was also a judge for the awards.
The program is more than doing research on a topic and entails pitching your idea to a panel through various rounds.  What was the most challenging aspect of the program for you?
Making the complex simple. The topic was massive and I could have turned each idea explored into a paper on its own. I did a massive amount of reading and spoke to industry experts with many years of collective experience and it was very difficult to distil all this information into clearly structured argument that balanced the technical insurer perspective with the reality of customer impacts and changing needs.
What did you learn about yourself?
I learnt that to make a real impact in the life industry, I needed more than just technical expertise. How you present your view and influence stakeholders by understanding what drives their focus is just as important to drive forward your ideas.
What did you gain from participating on the program?
My views and thinking were challenged by the many industry experts that helped shape the concepts in my paper. I broadened my thinking and network and gained a passion for the developments explored in my paper. I also won a fantastic trip to New York which gave me access to global expertise as well as a great holiday.
Would you encourage others to participate?
I would definitely encourage others to participate. Use this as a platform to get to meet leaders in your company and the broader industry. As for international contacts, the sky is the limit. It will broaden your knowledge as well as your network and hopefully broaden your view of possible career paths.
What do you think is the next topical issue in financial services and what role do you think actuaries should play in furthering the development of these areas?
There are so many complex issues in financial services, all of which Actuaries can add significant value to the debate. I think longevity products are a key area of development expected to take off as the $2 trillion in superannuation starts to mature and be utilised in retirement. In life insurance, the life Insurance framework reforms and impacts will be interesting to watch, responses to rising mental illness and worsening disability income experience and also the recent media on denied claims and outdated definitions requires a strong response to ensure trust is restored in an industry which supports so many Australians in difficult times.
What is the most valuable skill an actuary can obtain? Commerciality. I've seen too many smart actuaries' opinions dismissed and not sought after as an integral input into strategy and decision-making. Actuaries can shape the industry, but only if they understand not only financial viability, but also practical feasibility and customer desirability. 
My best advice for younger actuaries is to… think and act broadly. Don't just take a linear path of continual studying and dogged focus on exam success. Live life outside of study and work. Be well-rounded, with exposure to many different areas and people – don't box yourself in.  
What's next for Kim Cohen?
I've just started a new role in the last two months at Pacific Life Re (Director, Product Development). It is great to have the depth of experience from working at an insurer that I can now leverage in a reinsurance role where I have the opportunity to work with insurers across the industry. I never know what's next, but since moving out of the traditional actuarial sphere I'm keen to continue towards moving to broader management roles and always learning more. I am passionate about making a difference to both customers and companies, I love learning from other high-calibre professionals and particularly enjoy leading teams to reach their potential. 
You can access Kim Cohen's paper, as well as previous winner and finalist papers, here.
FSC Future Leaders Program:
The program is a purpose-built to encourage future leaders of the wealth management industry to develop innovative research that challenges conventions and produces creative ideas that might shed new light on the hot topics of the industry. At the same time, these participants will enhance their reputation within their organisation and the other FSC full member organisations, ASIC, APRA, and Treasury.
Competitors take part in an open auditorium Pitch Fest to at least three judges, drawn from the sector and academia, to both trigger innovative research and a heightened capacity to communicate.
Participants must meet the age requirements and gain the support of their Chief Executive Officer (or equivalent head of organisation) and submit an application form in order to be considered for the program.
For further information, to download an application form, or to access information on past programs and future leader participants, please visit the FSC website. 
The entries for the 2016 award closed on 11 March 2016. For young actuaries keen to put their hat in the ring next year, please look for entry details mid-Feb 2017.
CPD: Actuaries Institute Members can claim two CPD points for every hour of reading articles on Actuaries Digital.