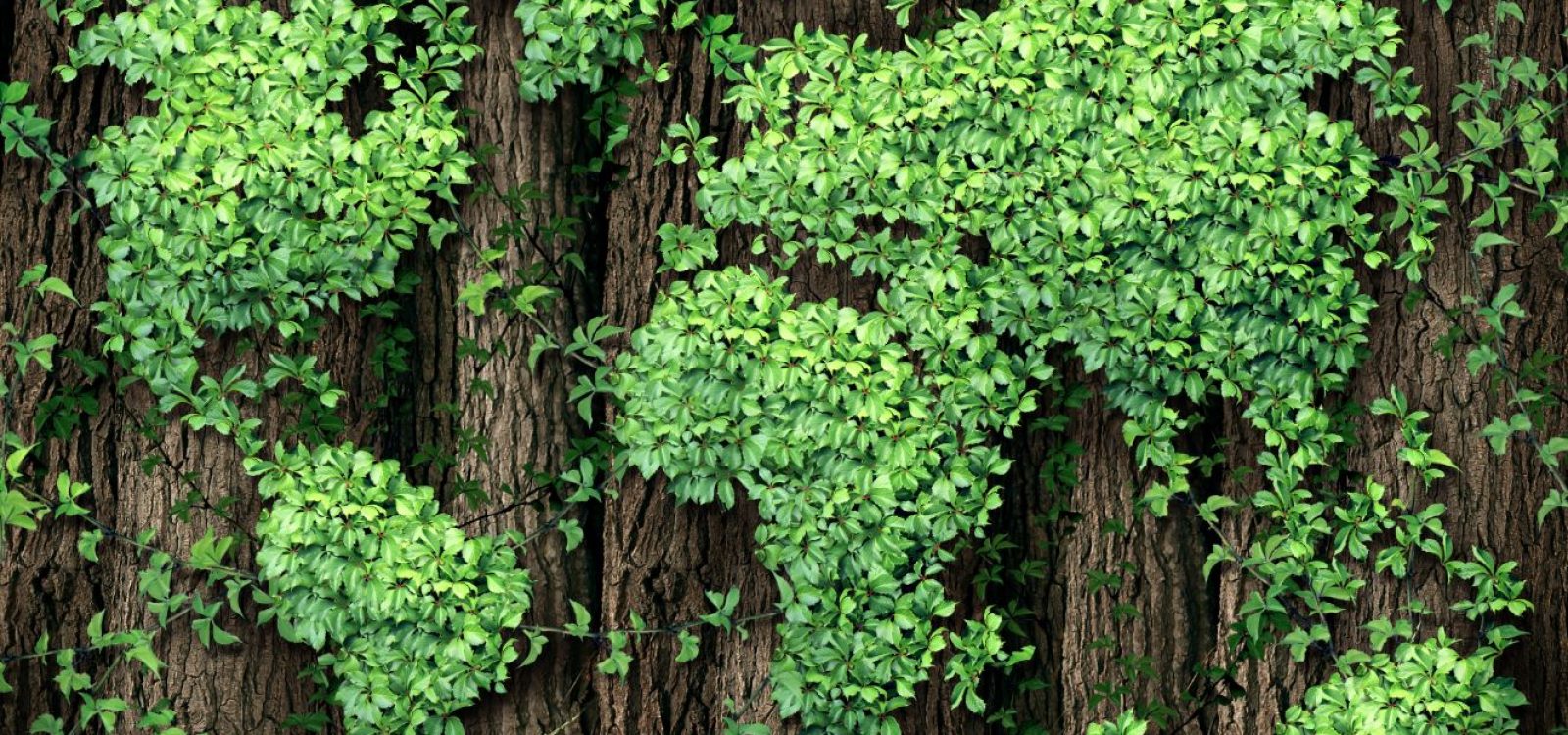 Public Policy
New green pastures
No profession is better placed to tackle long-term risks and contribute to the climate change debate, says Fiona Morrison.
There is a clear appetite for the UK Institute & Faculty of Actuaries (IFoA) and its members to engage in the climate change debate.
Looking out of my kitchen window in search of inspiration for this month's article, I couldn't help but ponder the unseasonable weather we are currently enjoying here in the UK. The forecasters refer to it as an 'Indian summer'. Whatever you call it, I can't recall the last time I headed into mid-October without turning on the central heating. 
This got me thinking about climate change, and a recent conversation with one of our Fellows, who is putting his actuarial skillset to good use in the environment arena.
He pointed out that the UN Climate Change Conference, COP21, to be held in Paris in December, will, for the first time in over 20 years of UN negotiations, aim to achieve a legally binding and universal agreement to keep global warming below 2°C. Will the agreement be secured? I don't know, but I hope so.
Climate change, and the broad range of risks it gives rise to, is now receiving both political and mainstream media exposure. Over the past five years, the failure to adapt to changing climate, rising greenhouse gas emissions and similar themes have featured heavily in the top five risks identified in the World Economic Forum's annual Global Risks report.
The science tells us that climate change is occurring and will do so over a long time horizon. There is a high level of uncertainty, but if we wait until these risks materialise, our options to deal with them will be reduced. Risk and finance lie at the heart of our profession's capabilities, and no profession is better placed to work with long-term risks and to positively contribute to the climate change debate.
But what has the IFoA been doing about it? Recognising the growing interest in this area from our members, we have set up the Resources and Environment Board and the Climate Change Working Party. These give us a prime focus for addressing climate change issues from an actuarial perspective. We have been helping policymakers understand climate change as a risk through events like our workshop with the UK's Prudential Regulation Authority and the insurance industry, and through our contribution to the Foreign & Commonwealth Office's recent report Climate Change: A Risk Assessment.
The issue of stranded assets, such as fossil fuel energy and generation resources, which are no longer able to earn an economic return as a result of changes in the market and the transition to a low-carbon economy, has also featured in a number of our events, including at the plenary session of this year's Risk and Investment Conference.
In July, The Actuary webinar on carbon risk attracted over 250 participants. What this tells me is that there is a clear appetite for the IFoA and its members to engage in the climate change debate.
What does this mean for the profession, and where might future opportunities lie? Many general insurance actuaries have been working with climate-related risk for years. Some asset owners around the world, mostly pension funds, are also beginning to manage this long-term risk. It's a financial risk, not just an ethical issue, and investors are lobbying policymakers to develop a realistic carbon price. This is seen as a key step on the road to a low-carbon global economy. 
Climate risk is a growing theme in the world of investment, where many of our members work. The United Nations-supported Principles for Responsible Investment promote the implications of sustainability for investors, and support signatories to incorporate these issues into their investment decision-making and ownership practices. There are 1,380 signatories to the principles, representing $59 trillion of assets.
There has also been an explosion in voluntary climate risk disclosure initiatives. One UK pension scheme signatory has asked its actuarial team to look at how their scheme, deemed more resilient than average to environmental risks through its longstanding investment policy, might benefit from this resilience in its actuarial valuation.
As we head towards COP21 in Paris, it is safe to say that climate change and carbon risk are now a mainstream part of risk and investment, an area many actuaries inhabit.
I encourage my colleagues in the profession to see what opportunities arise to develop the services we offer to our clients.
This article was originally published by The Actuary, November 2015. ©The Institute and Faculty of Actuaries at http://www.theactuary.com/opinion/2015/11/new-green-pastures/
CPD: Actuaries Institute Members can claim two CPD points for every hour of reading articles on Actuaries Digital.